15 January 2016 |The Big Art Family (Neo-Angono)
I'm heading to a city called Angono which is a two hour Jeepney ride from Manila.
It's my first time to go on a long trip outside of Manila.
I'd better not forget my mask! (Much needed to guard against car exhaust fumes)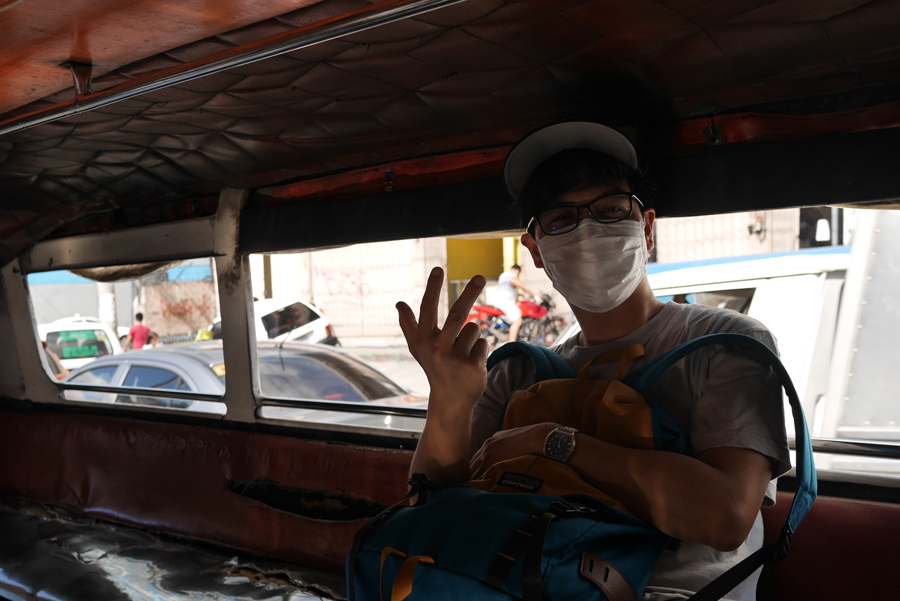 As we continue to drive, the scenery changes.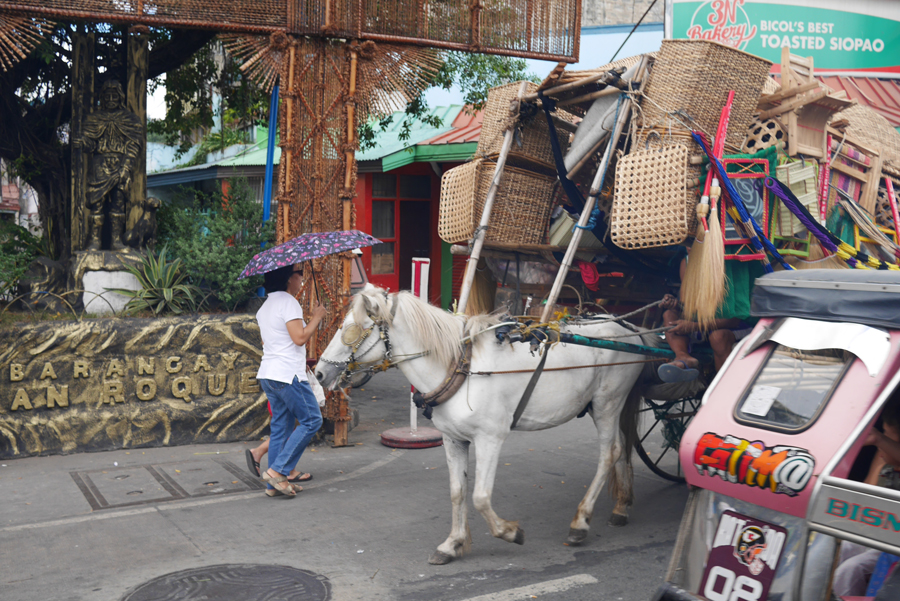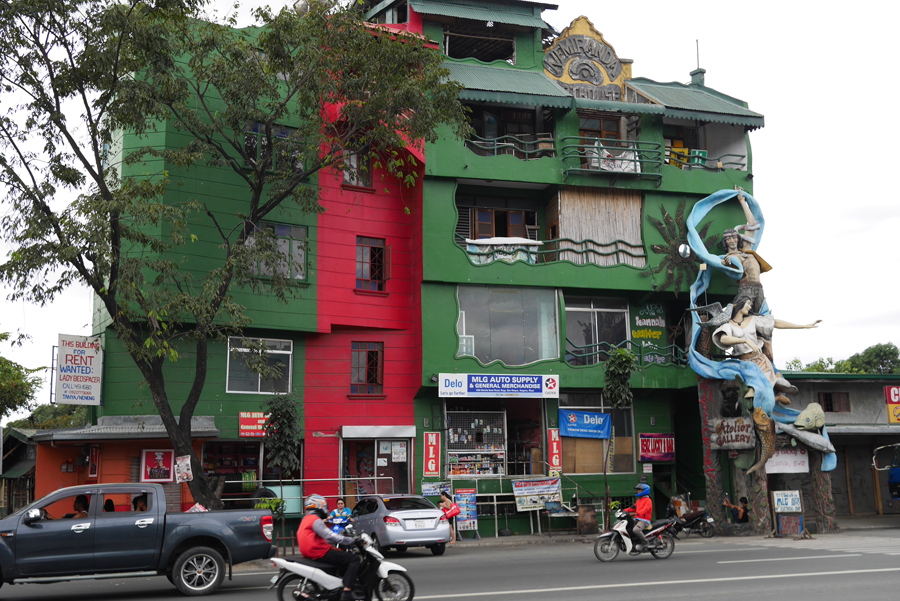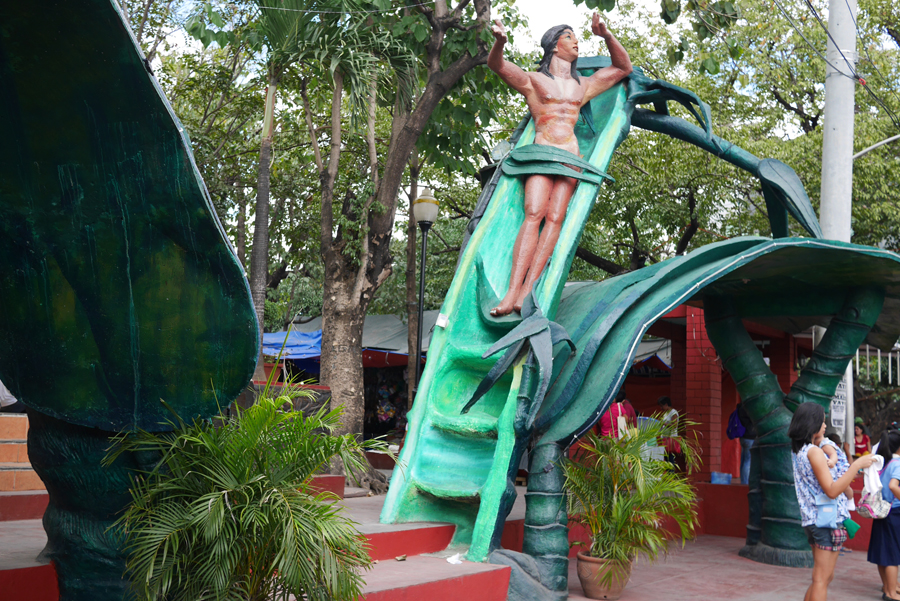 Finally we arrive at Angono.
Here I am together with the statue of a giant old woman.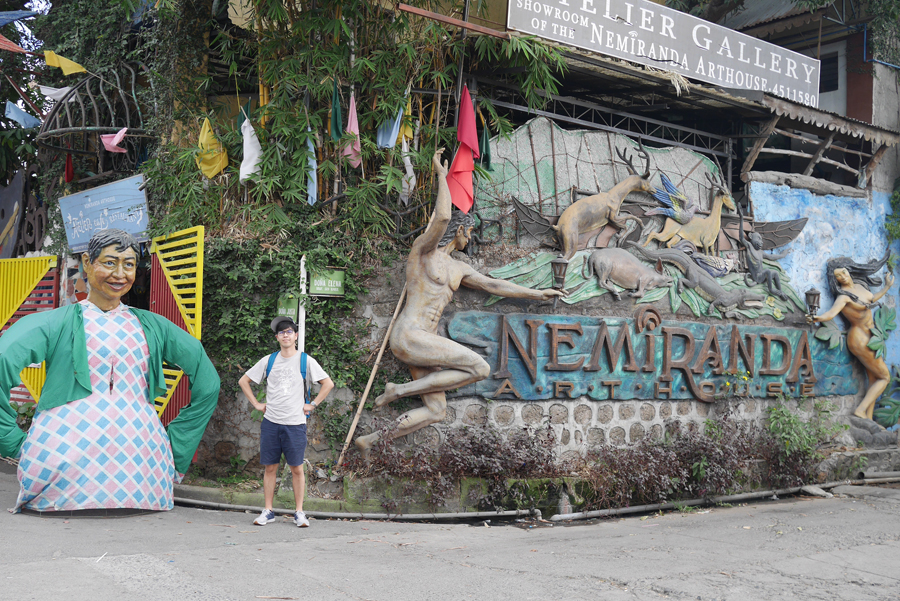 We decide to wait and eat lunch at the restaurant which will be the rendezvous point for today's meeting.
Why not start with a San Miguel.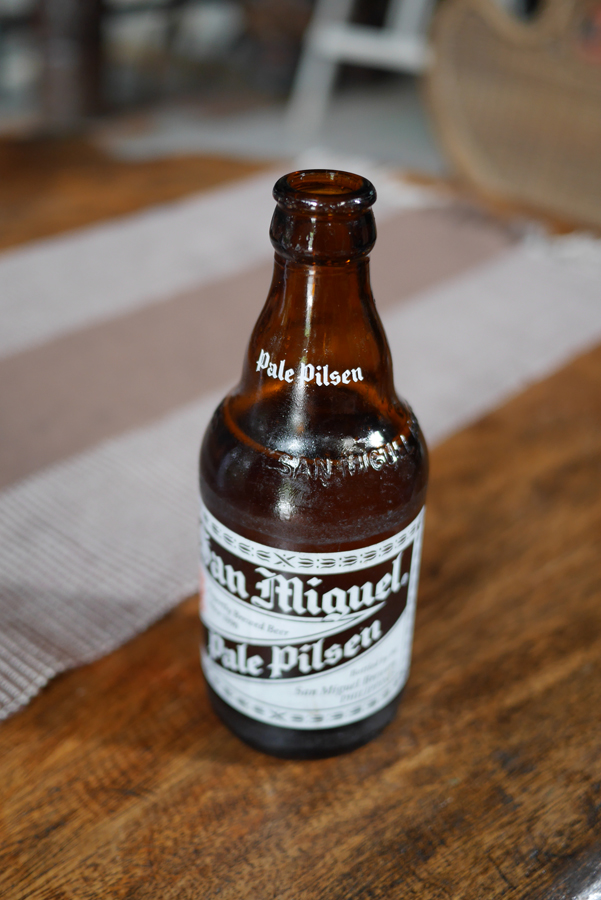 I also have Angono's famous fried duck and something like a carpaccio which is unusually simple and refreshing.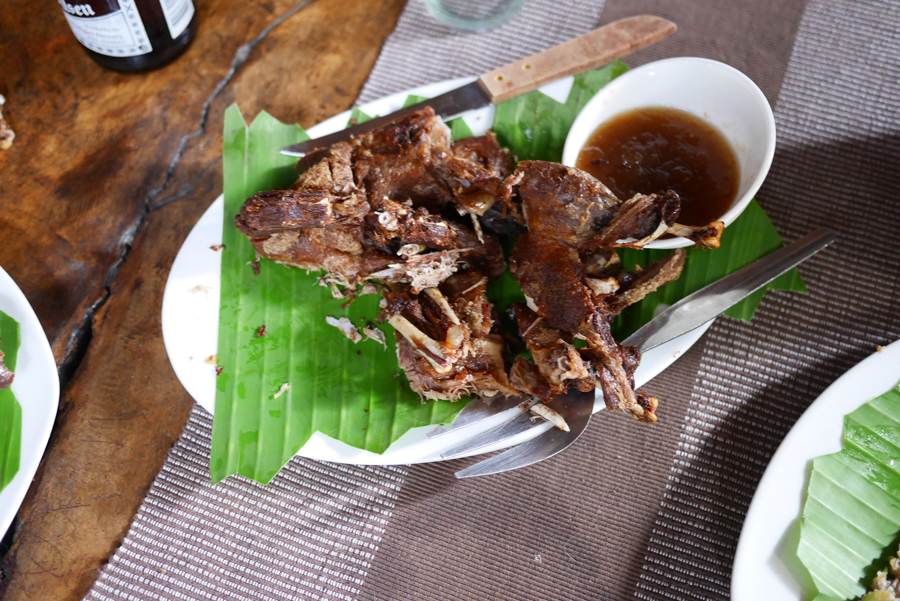 We finish eating lunch, but the people we are meeting have still not arrived, so we decide to look around the restaurant gallery while we wait.
Recollecting a Japanese artist who also makes artworks to do with giants, I feel a kind of affinity.
We guess the artist's name to be Nemiranda (probably)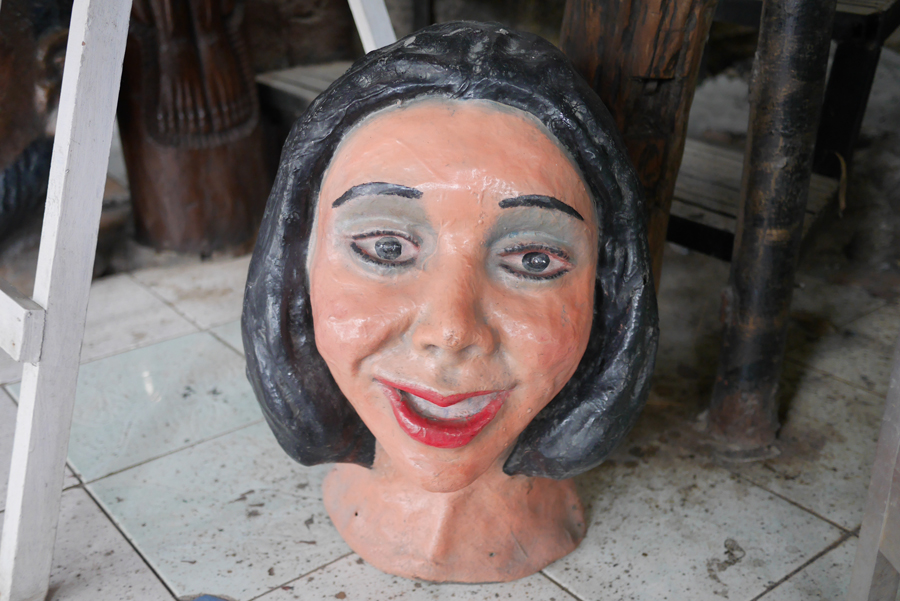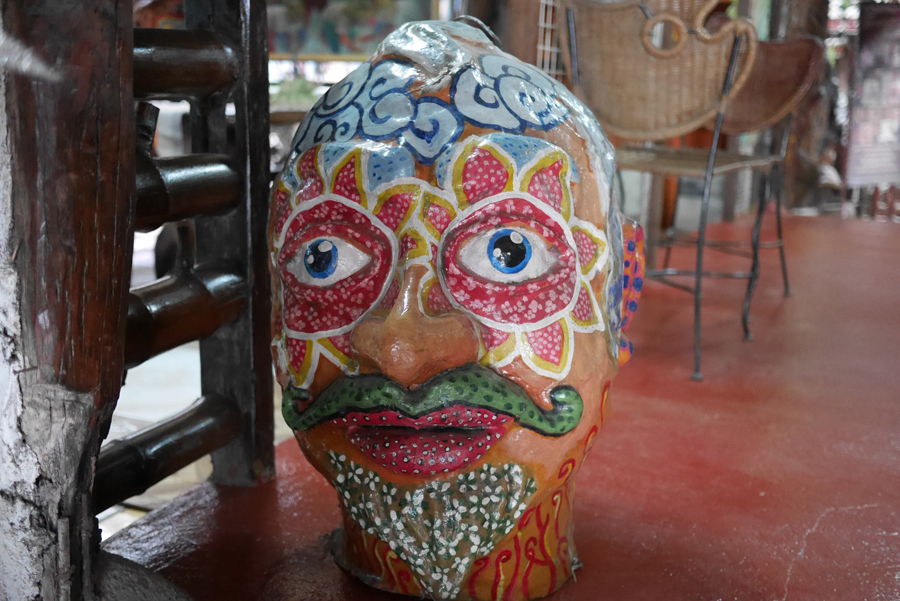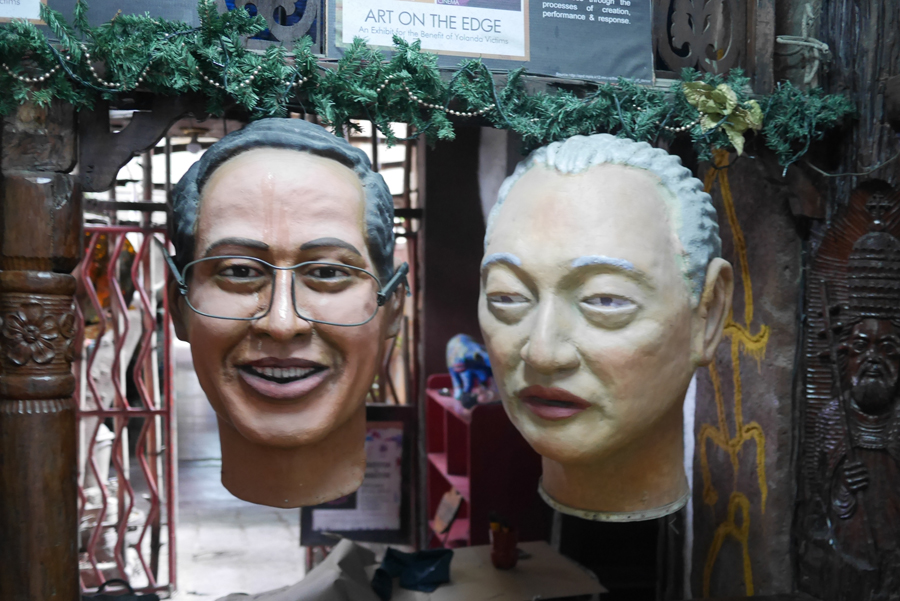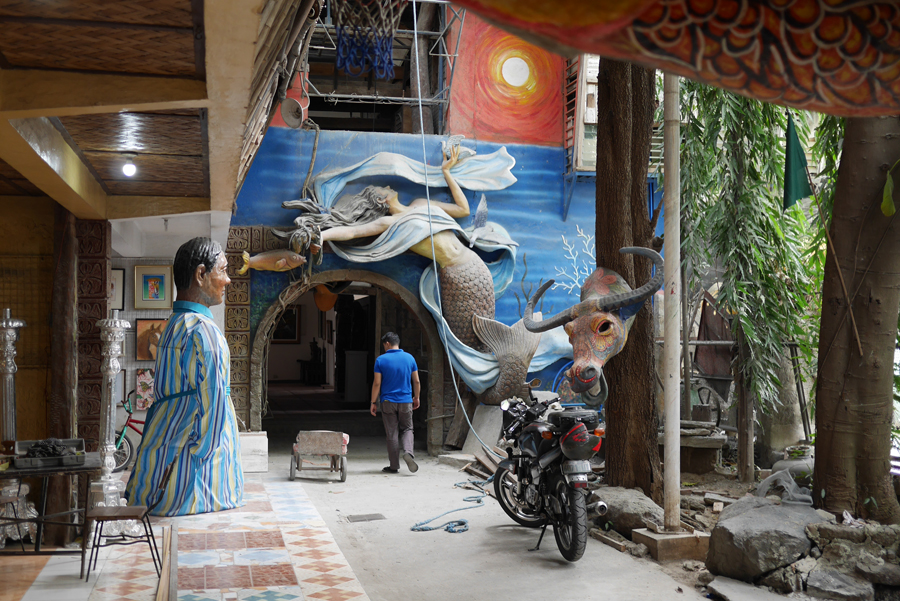 This gallery, was once a famous artist's studio before it was remodelled. It is surprisingly large at the back.
Gerome says that everyone in the Philippines has heard of the artist. It is not just some ordinary restaurant after all.
There are so many incredible works on display.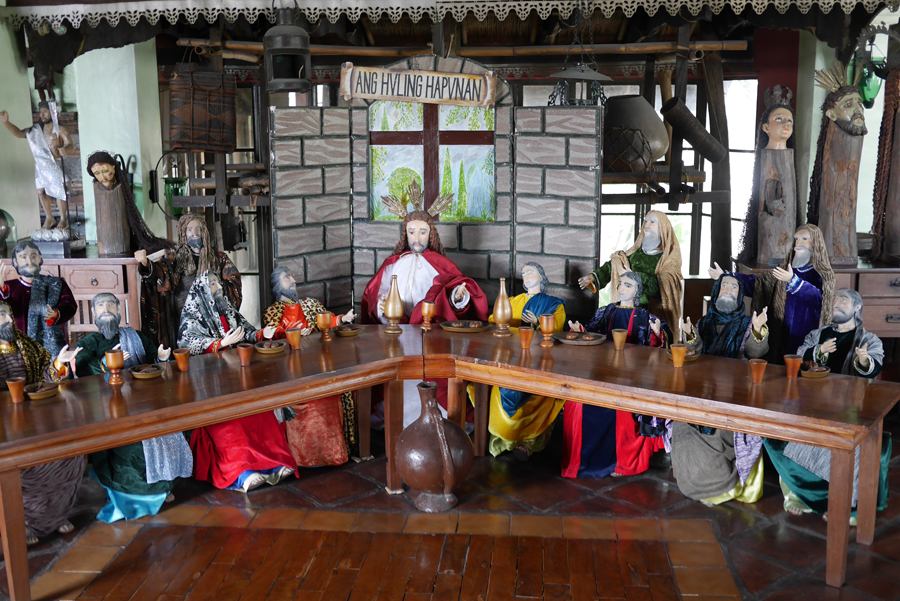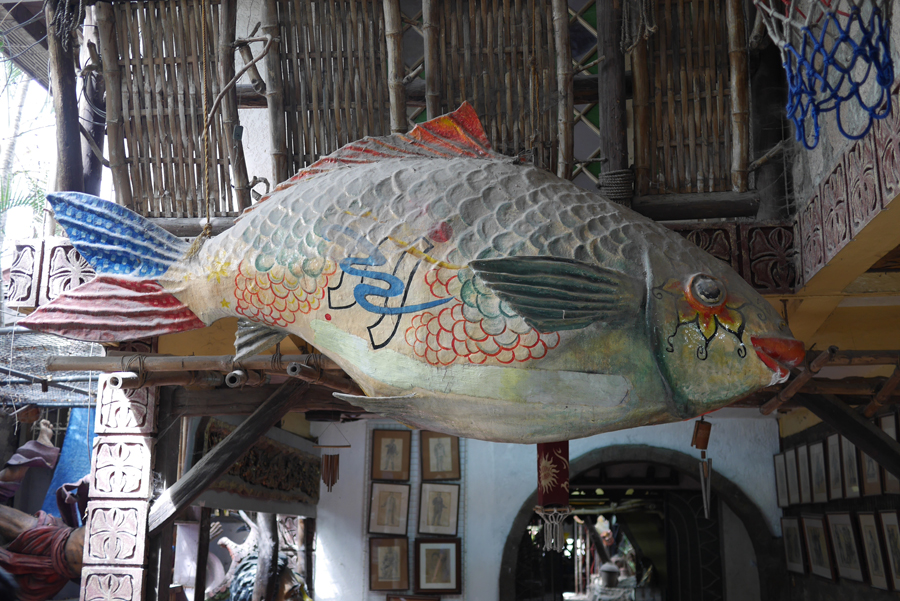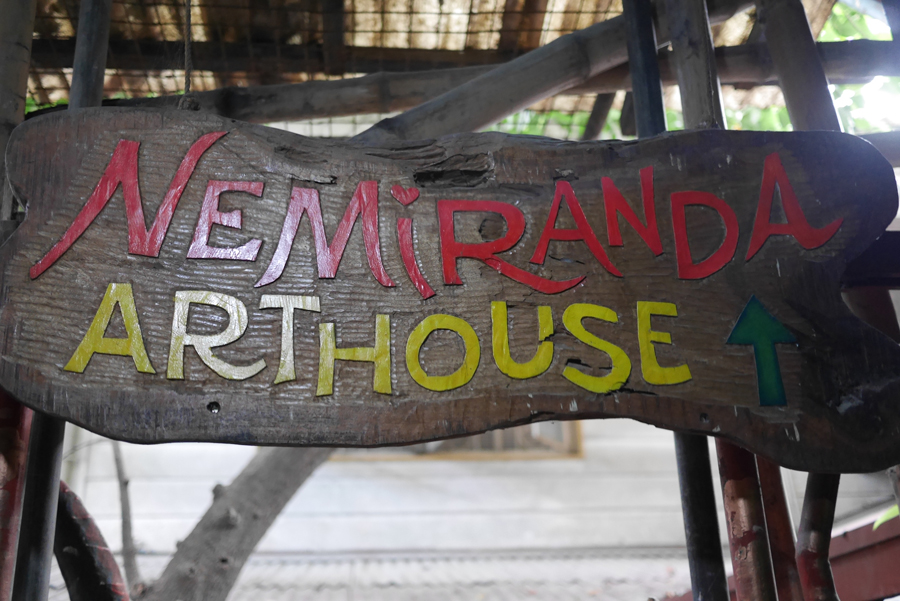 After finishing our tour around the Nemiranda gallery, the people we are planning to meet have still not arrived. Even after resting for a while, there is no sign of them.
Gerome suggests that we should try finding their art space by ourselves in the city, and since I have nothing to do I decide to go.
We depart by tricycle.
As the driver doesn't know where the space is, we decide to drive around an area of the city where several galleries are located. We meet so many nice and friendly people around the city, however we still have no clue about the people whom we are supposed to be meeting.
We travel around Angono city for about 2 hours.
At last, Gerome gets a call on his mobile phone and we go back to the restaurant where we had first started.
Finally we are able to meet the members of Neo-Angono.
At first, Richard Gappi who was the first president of Neo-Angono speaks with us.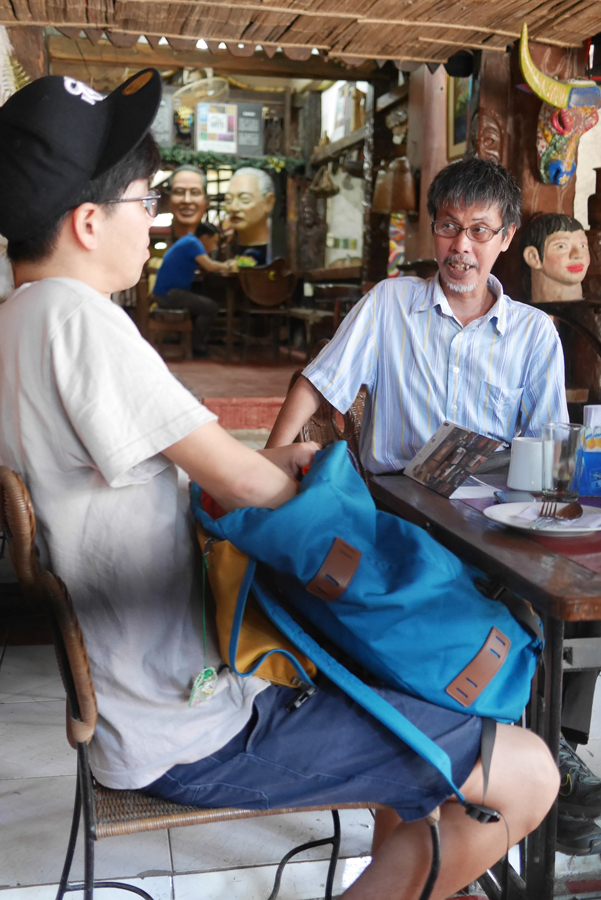 Neo-Angono was established in 2004. At the time, the area was mostly known for traditional painting, however the group sought to start a new artist movement by gathering together visual artists, musicians, poets, writers, performers, movie makers and critics.
The organization's main events take place every year as part of the Angono festivals held in February and November. During this time they produce and display outdoor sculptures and installations, as well as planning and conducting performance events and educational programs.
The number of people involved in each project varies, however at most about 70 people work together at one time.
Of the association's members, approximately 40 live within Angono City, often holding meetings to discuss their projects.
Whilst speaking to Richard, Ian Lomongo the current organization president, also comes to talk with us.
Apparently they hold an election every three years to elect the organization president. However the president does not have absolute authority, in general, they are responsible for gathering members together and hosting meetings to discuss the progression of the organization. There are also a lot of younger members but there is no age or power hierarchy between members with everyone drinking and laughing together.
When I drink San Miguel with them, Wire Tauzon who is also a former president, as well as other members come to join in talking with us.
Ian (man laughing on the right) and Wire (man looking into the distance on the left)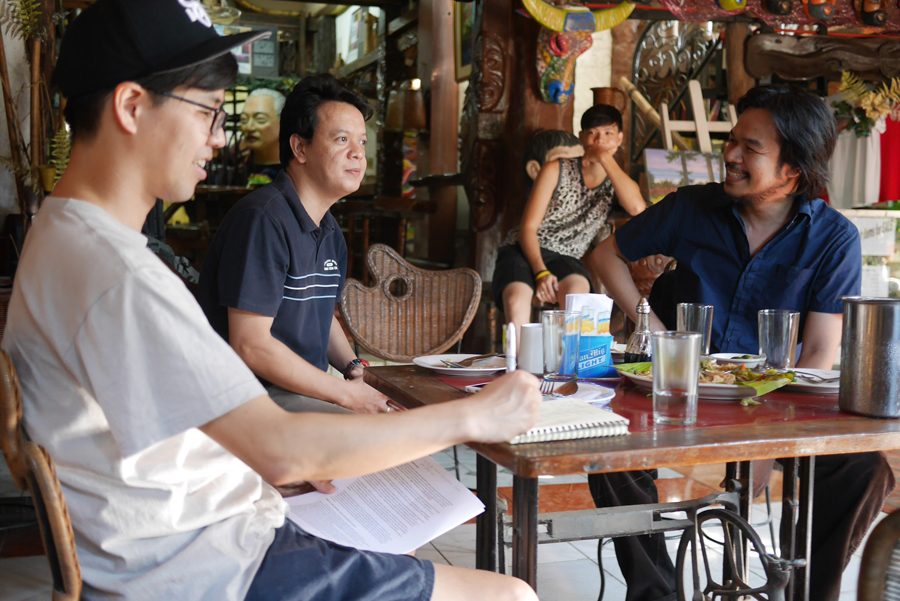 Wire guides me into the restaurant to show me his artwork. He is the son of the artist who was holding the exhibition in the restaurant gallery we visited earlier today.
When we had arrived at the restaurant to wait for Neo-Angono, we had actually already been in a part of Neo-Angono's artist run space.
So Gerome, let's just put the two hours we spent going around searching for everyone in Angono City just down to a good memory.
In short, Neo-Angono isn't the kind of artist group I had imaged, but is a large collective with an elected president. Members have known each other since their childhoods, and having grown up with art as a common language, it is under the name of Neo-Angono that they have transformed their home city into a giant platform for the arts. How dynamic, a "big family" art project.
After hearing stories at the restaurant, we move to Neo-Angono's head office, its residence and studio.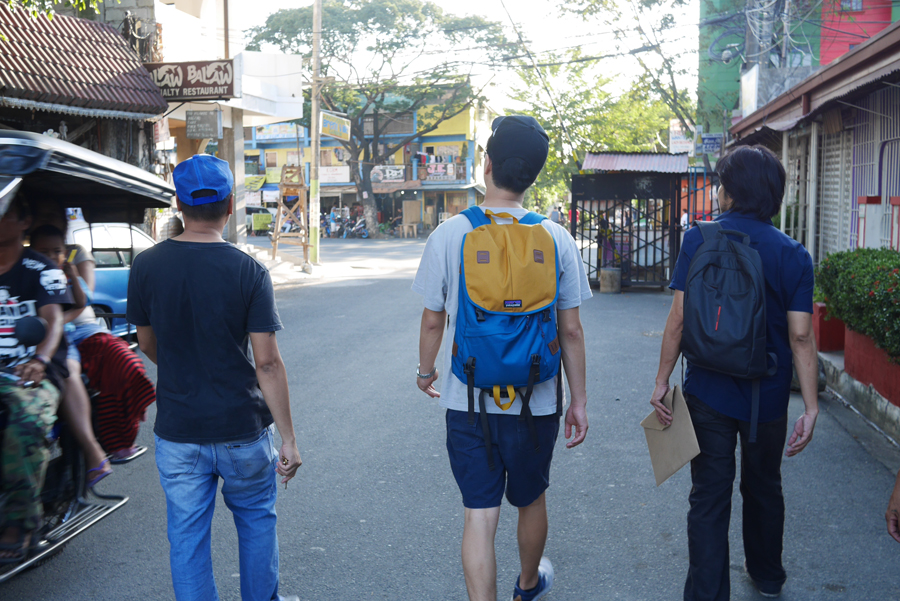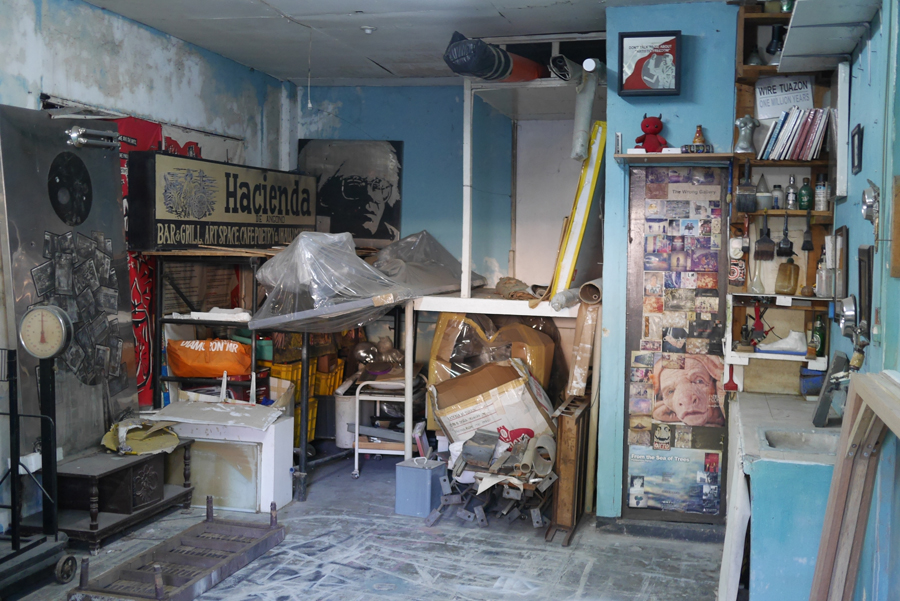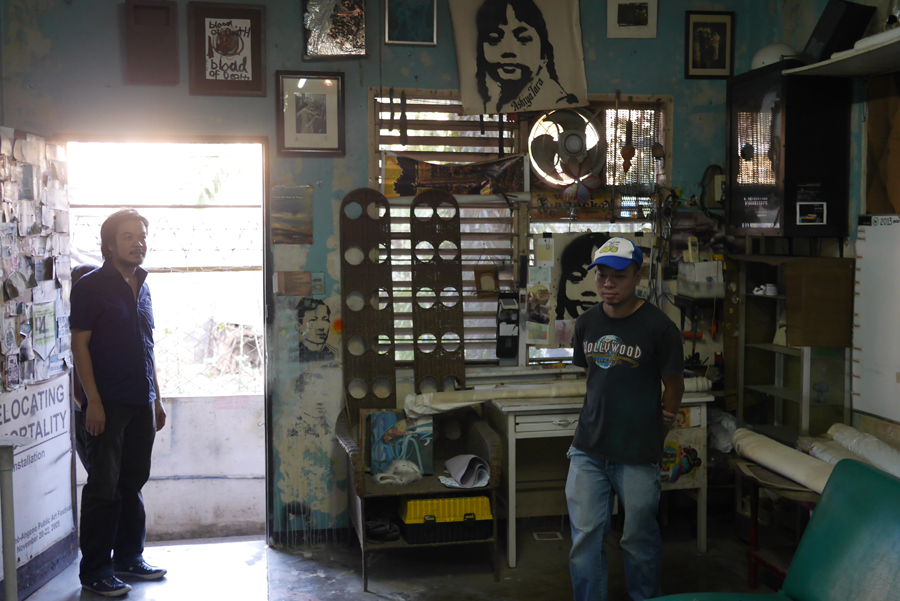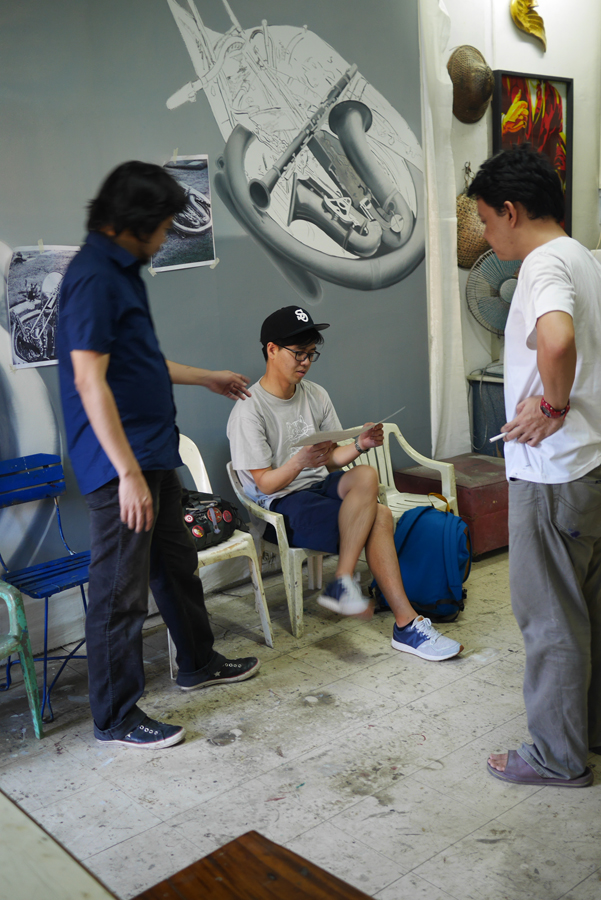 In the end, we go for drinks at a super relaxed bar managed by Ian.
It is great drinking San Miguel and eating local snacks whilst listening to Wire DJ with his iPad.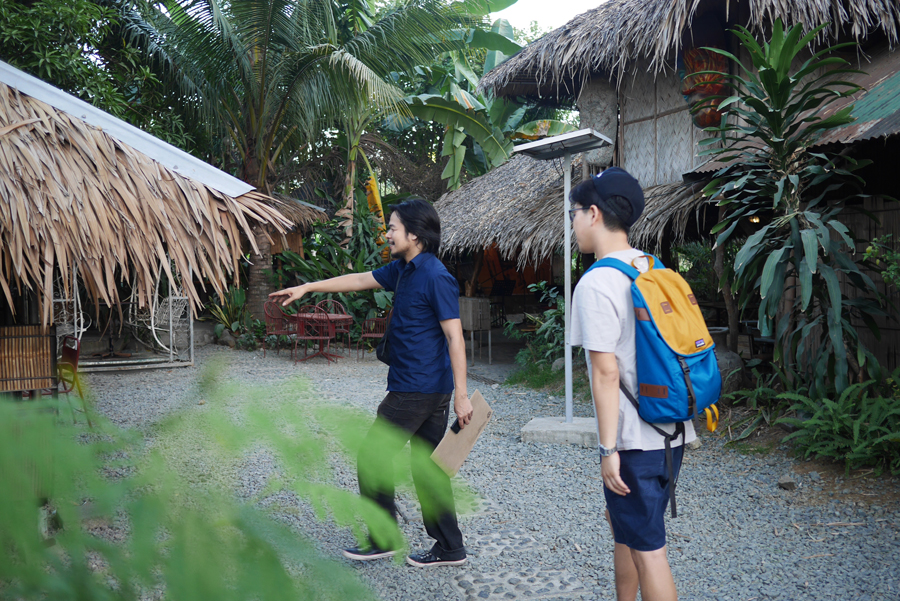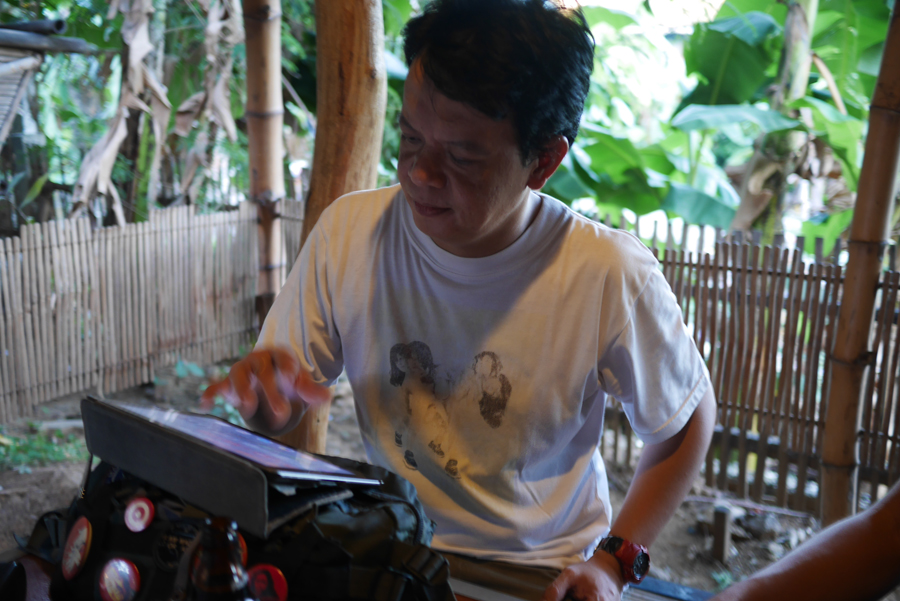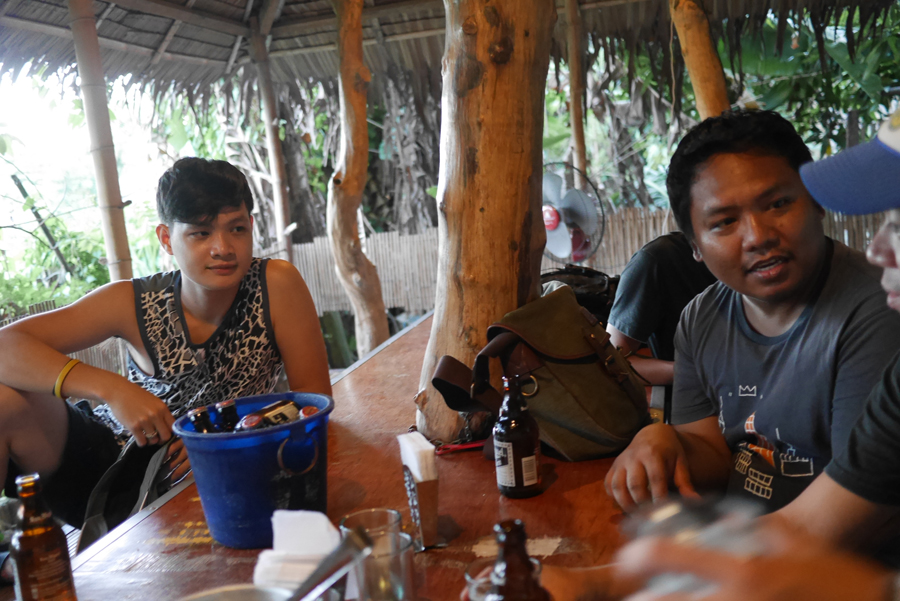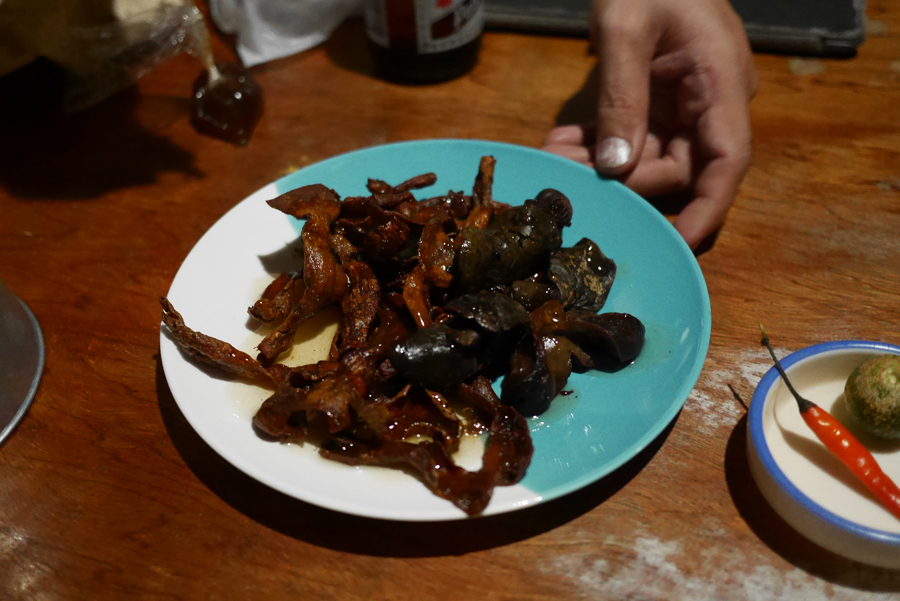 After that more and more of Neo-Angono's family members come by, but since it will take two hours to get back to 98B in Manila, we regrettably have to make our way back.
This group is great, they drink and spend their life telling jokes and laughing. And at the center of it all is art. Umm, actually it reminds me of Art Center Ongoing. Somehow Neo-Angono seems like a distant relative.
In the end, I take a picture with the organization's former president and its current president.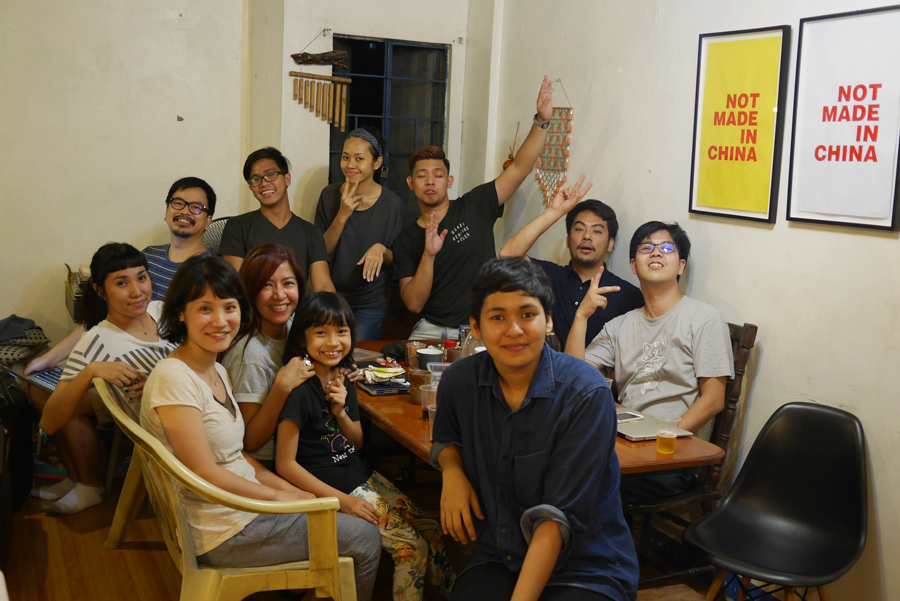 If you got tired of the bustle of Manila, you should go to meet the big art family Neo-Angono
Neo-Angono
http://www.neo-angono.com/
https://www.facebook.com/neo.angono
Neo-Angono

Angono
Established Year: 2004
Facility and Activity: Planning and Coordination of Art Project