22 January 2016|Meet the Charisma of the Island (Gallery Orange)
After the cool mountain area, I come back to the scorching heat of Manila, but only for a little while. From today I will depart Luzon (the main island where Manila is located) and tour around some other islands. Although it will still be in the Philippines.
I'm heading to the city of Bacolod in Negros, the island located in the southern part of the Philippines. R. A. Hushhush Tijing, known as Roderick comes to welcome me. He will guide me in Bacolod. Thank you, Roderick! He looks like he'd be into hip-hop, but he loves reggae music and is a shy and kind young guy. At first we go to a restaurant near the sea for a meal. It feels great to be near the sea and I'm looking forward to the fresh seafood of Bacolod.
We drive along the coast.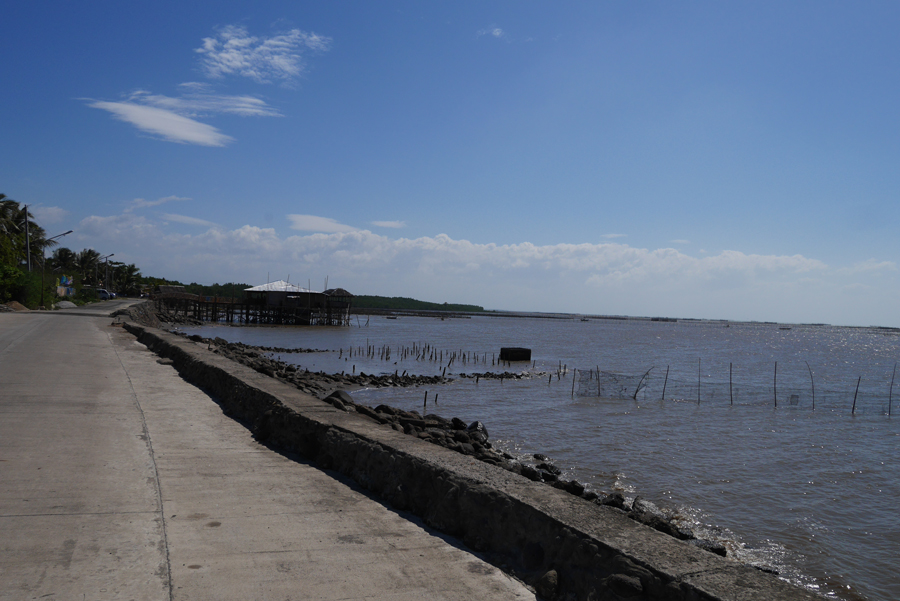 This is the entrance to the restaurant.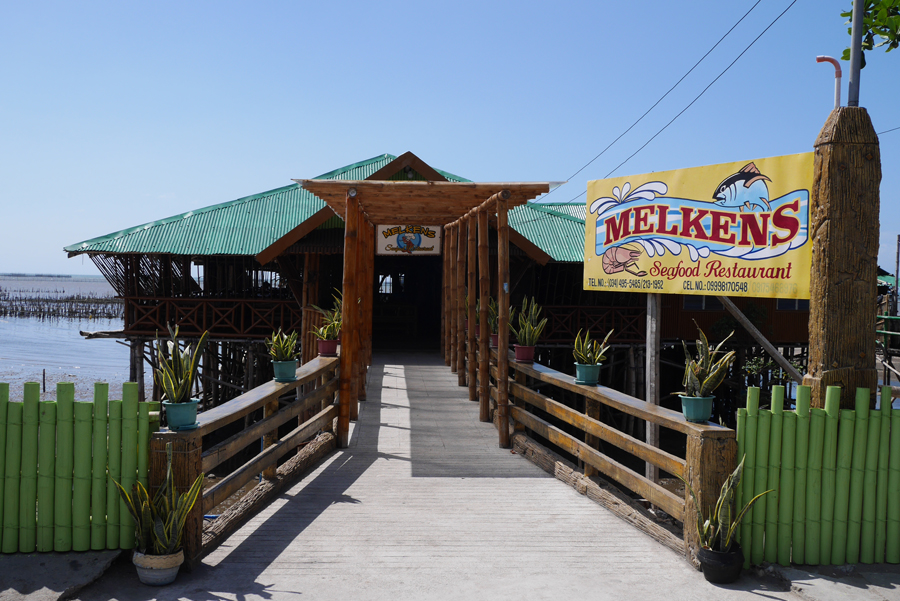 It's so nice to feel the sea breeze! The man wearing glasses is Roderick.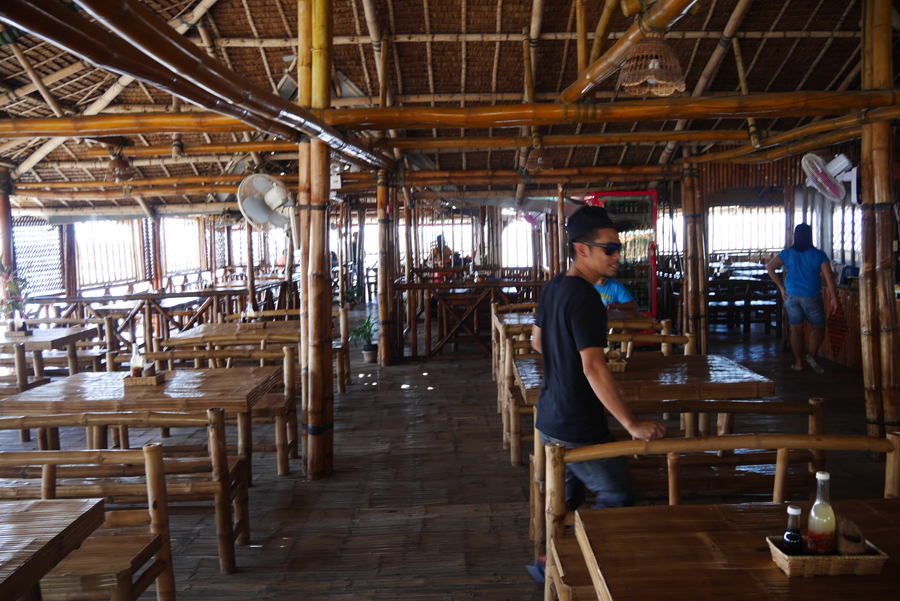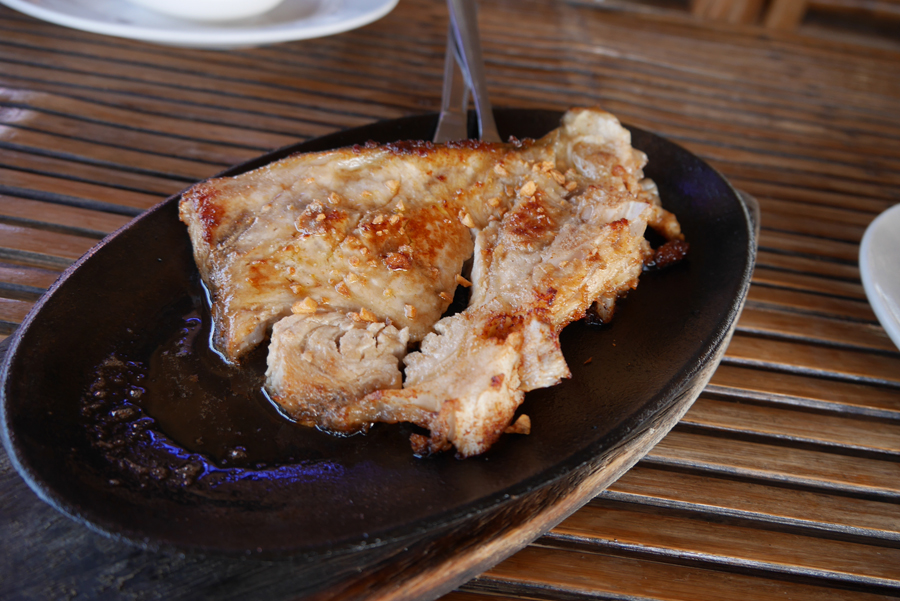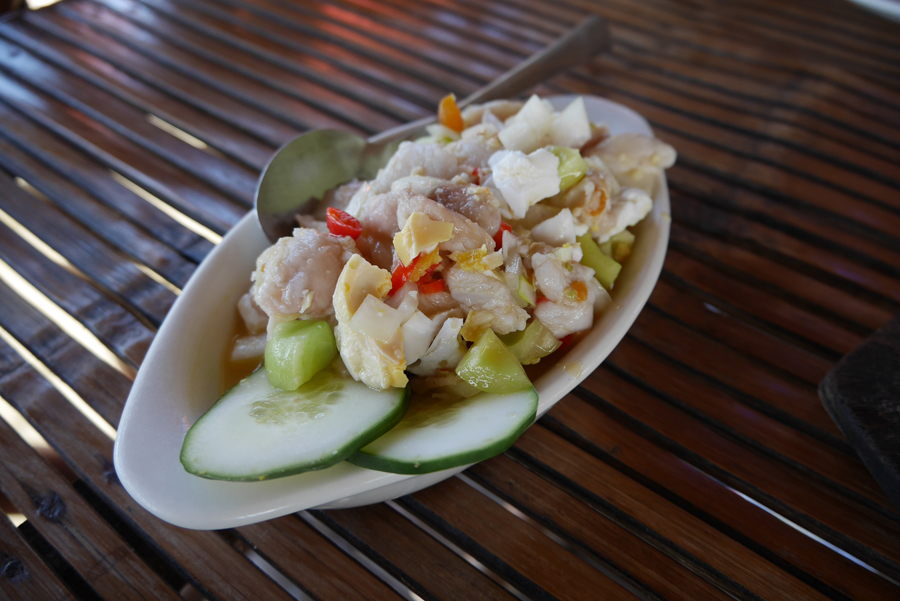 After that we go to Roderick's home and studio. He is a full-time artist even though he is still young. He paints from morning to night during weekdays and plays sports on the weekend. It's a very healthy artistic lifestyle. He studied painting by himself. Now collectors buy his works and he can live off the sales. It's great.
This is Roderick's home with atelier.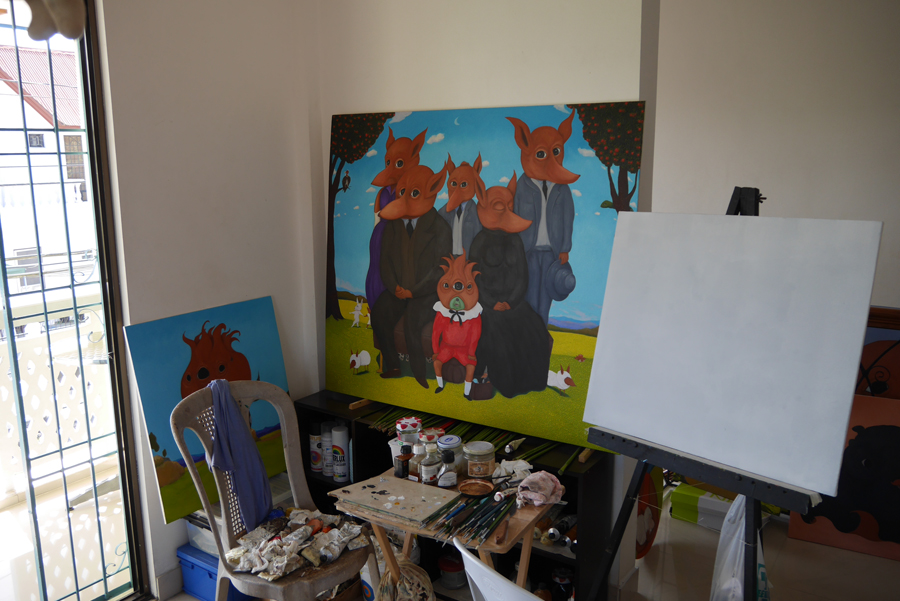 Now I am heading to my main destination in the city of Bacolod. We arrive there by car.
The orange colored building with two floors is named Gallery Orange.
On the stairs to the second floor there is a sculptural piece waiting.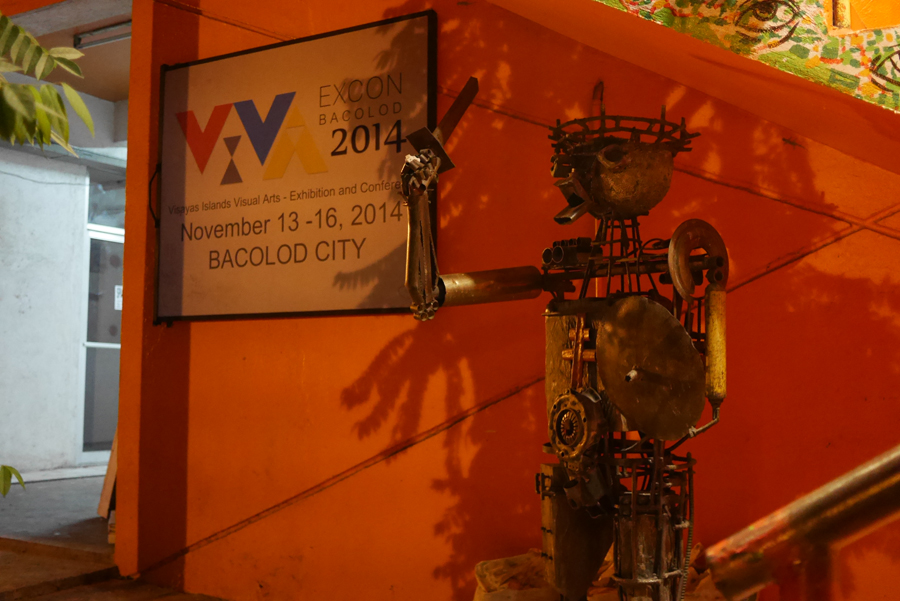 The corridor is also orange.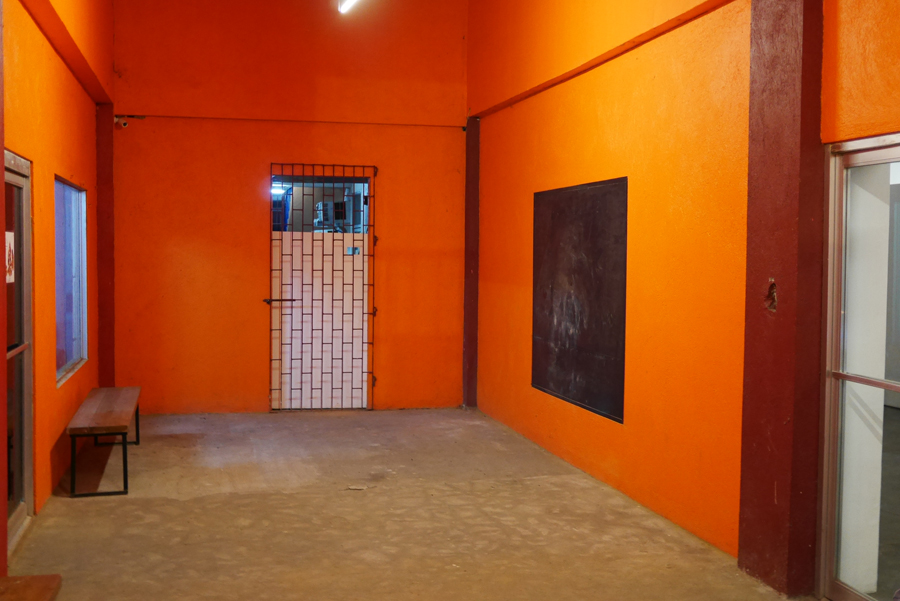 Here it is, Gallery Orange.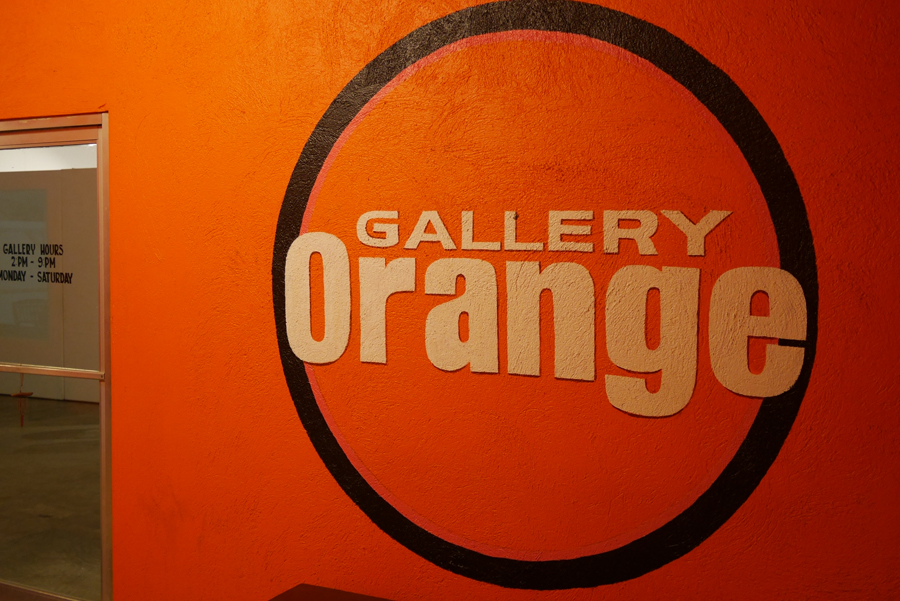 The huge space is divided by some partitioning walls and at the time of my visit, three exhibitions are being held simultaneously.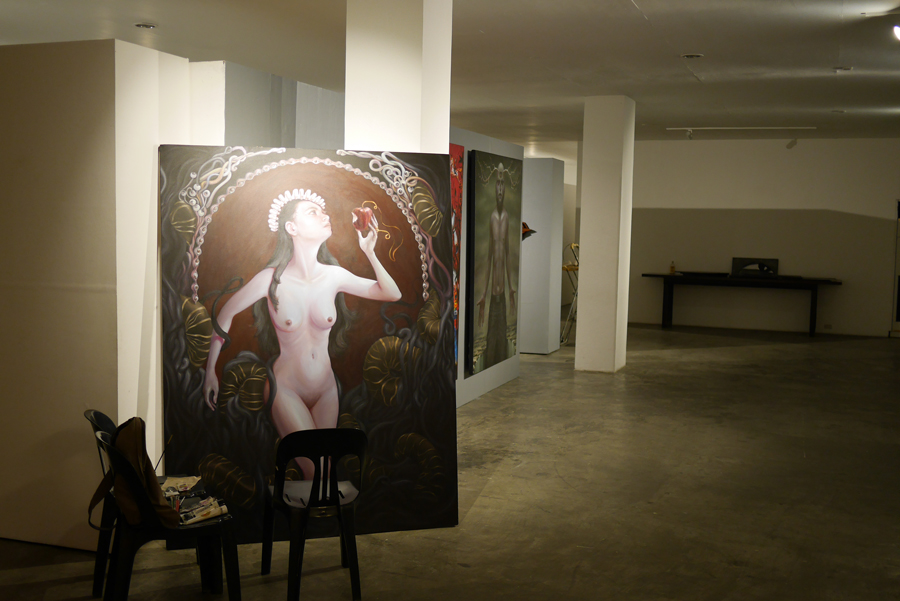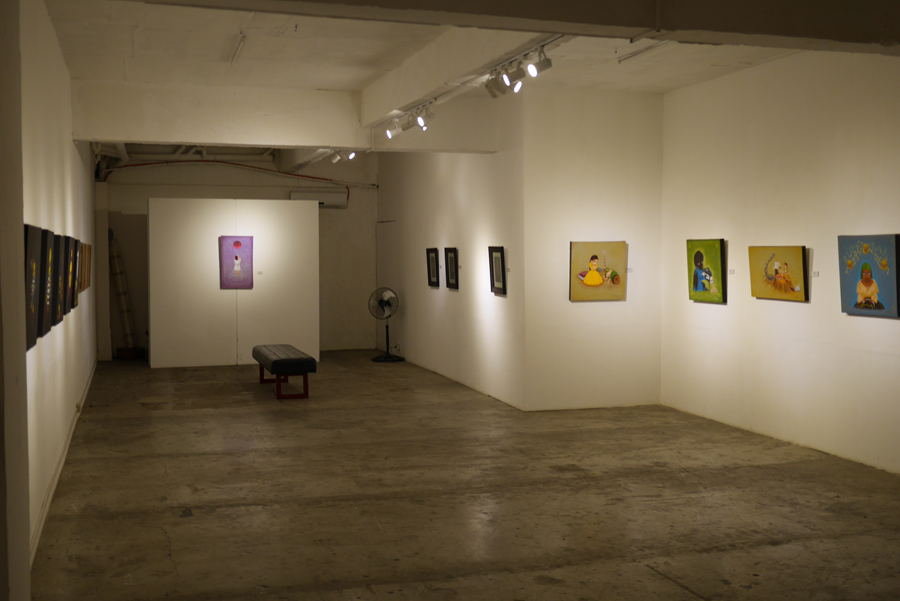 I talk to Charlie CO, the director of the space. In the Philippines, everyone who is connected to the arts knows of him as a famous artist. But he is a very kind and interesting man! Something about him reminds me of Akihito Inui from Tetsuwari Crack Iron Albatrossket (Japanese experimental theater troupe), so I secretly call him that to myself.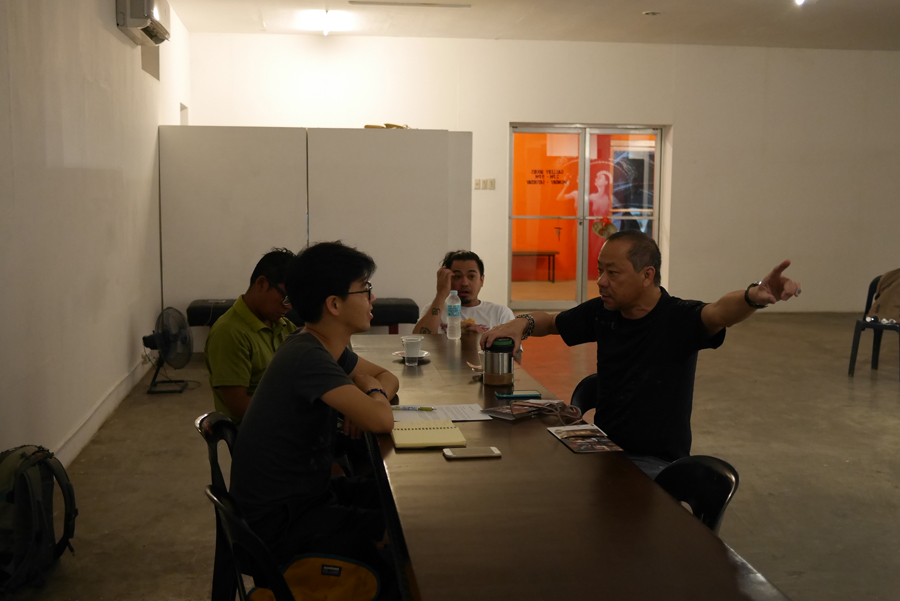 Gallery Orange was established in 2005 in the part of the city called the "Art District", where many bars and restaurants are located. When the owner of the building met with the then already famous artist Charlie, he decided to let Charlie use the space for free. That was how Gallery Orange started.
As well as being an exhibition space, the venue also hosts live music events, performances, workshops and round-table-discussions etc…
Many tourists and visitors come to this area, so the space is not only visited by artists but families, students, and various other kinds of visitors also stop by. Laughing Charlie said, "Rather than a gallery, this is more of a community space."
This is Charlie in front of his works.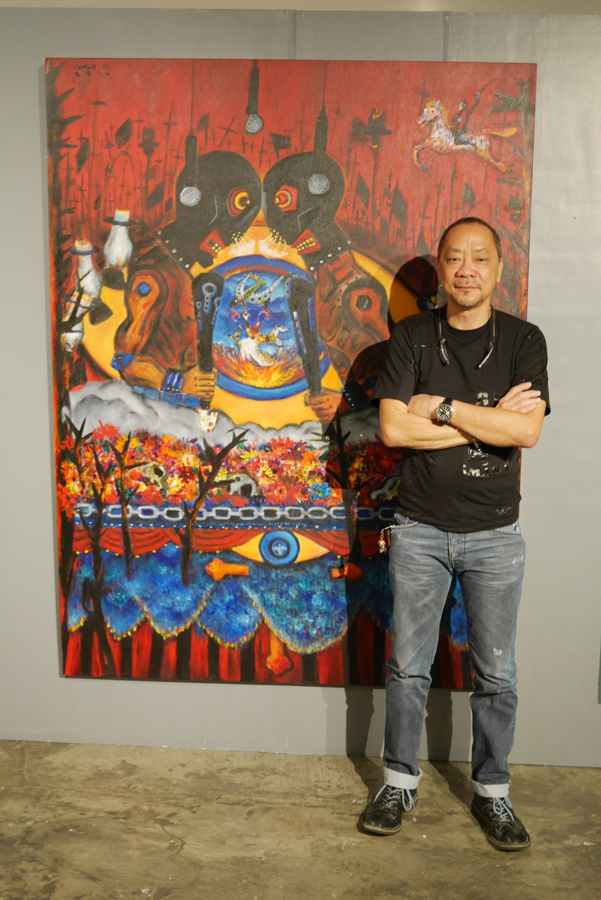 There are three other full time staff and many artists conduct a variety of events here as volunteers. It's great that their ages range from the same generation as Charlie's to that of Roderick's younger generation. It's the art center of Bacolod. Charlie called Gallery Orange a "Big Family". I was especially impressed that there was no power hierarchy and that all members associate on equal terms.
All the staff and artists. The man on the right is Roderick.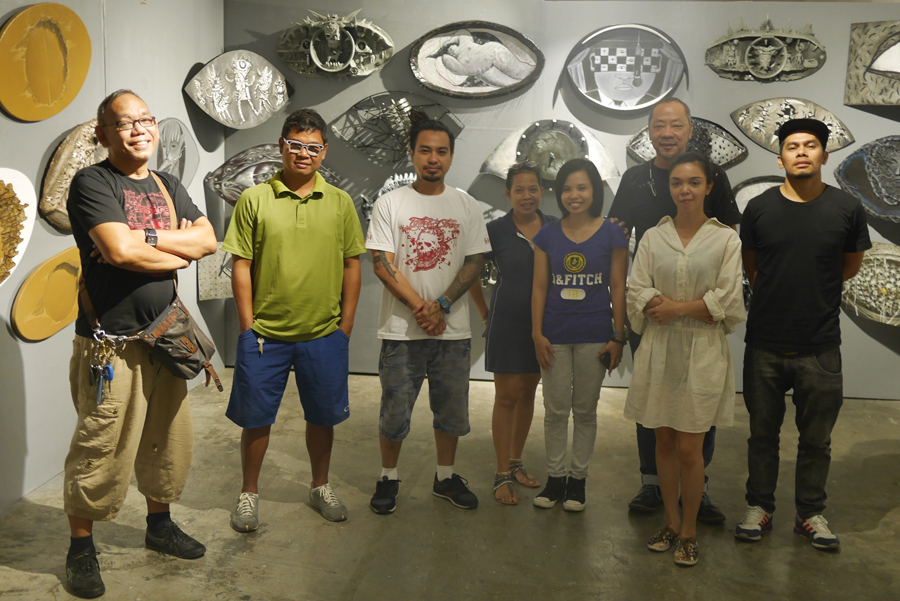 With Charlie, in Bacolod.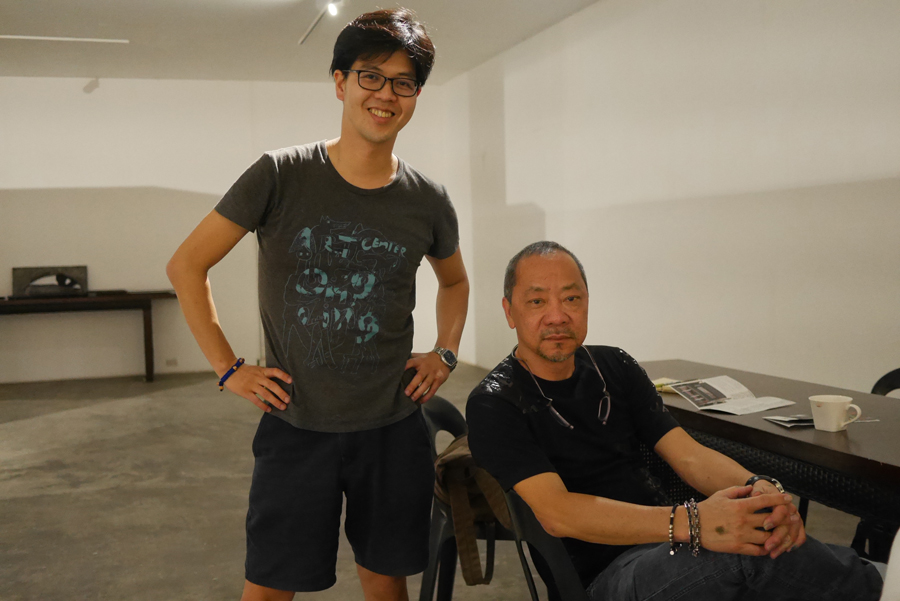 After hearing many stories, we move to eat dinner at a restaurant whose owner, a photographer, often comes to visit the art space.
The restaurant serves Inasal, a huge grilled chicken. Inasal is a famous food in the Philippines.
We eat Inasal with our hands. I'm so sorry for having forgotten to take any pictures.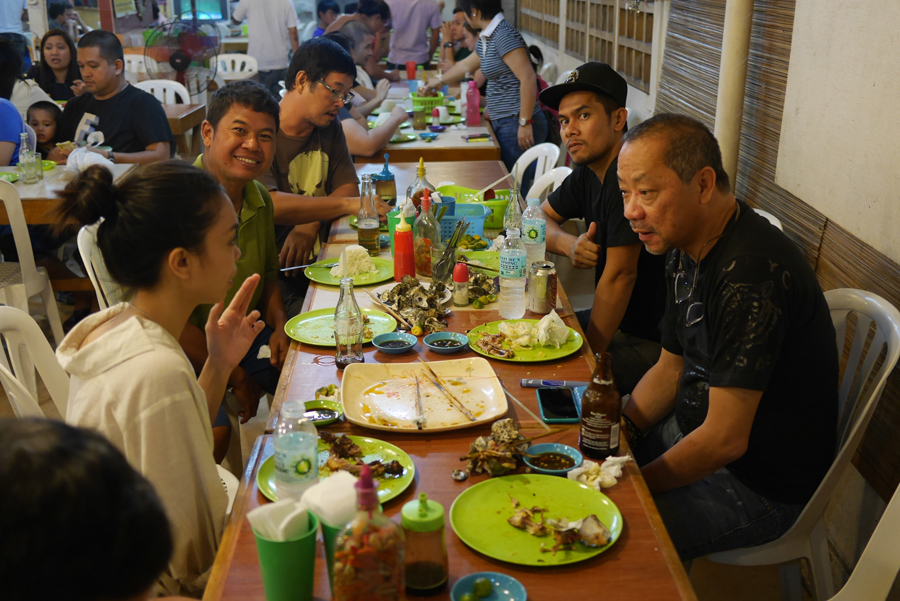 I eat oysters. They are so cheap.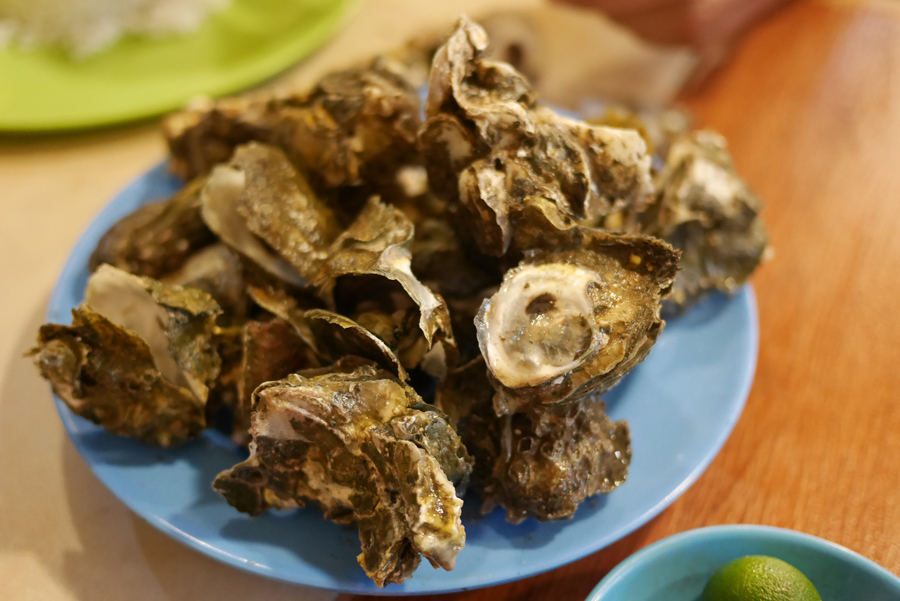 After dinner, we move to Charlie's house. I'm guessing that Charlie is a kind of god-like person because he treated us all at the restaurant and from the time I met him I noticed an amazing aura about him.
And my guess is correct. His home with atelier is located in the rich area and is the most gorgeous of all the houses there. When I go inside his house I'm surprise at the space. The atelier is so nice and there are many bottles of expensive-looking alcohol.
It's like a museum.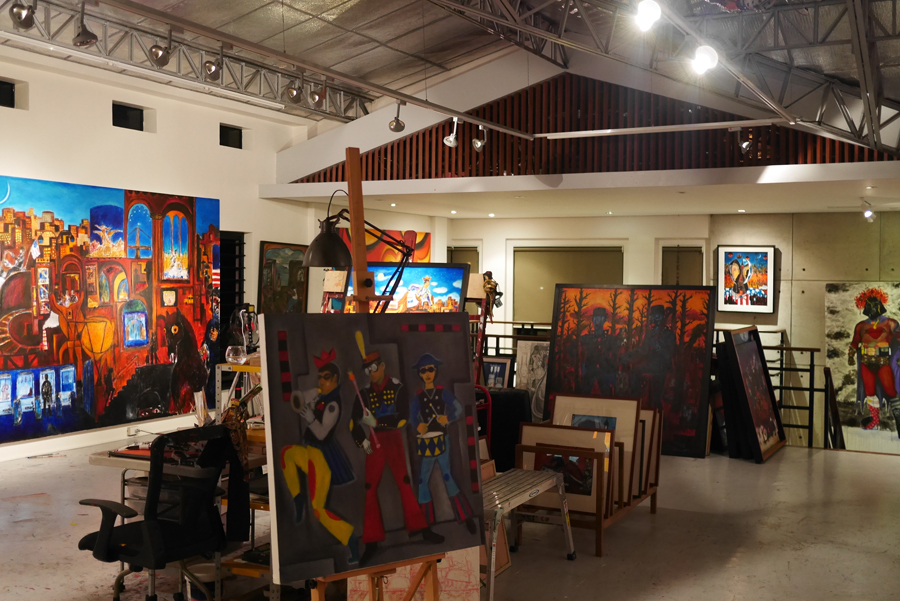 Also, he doesn't act all high and mighty but kindly enjoys talking with young artists.
I think his charismatic personality attracts many people to the space.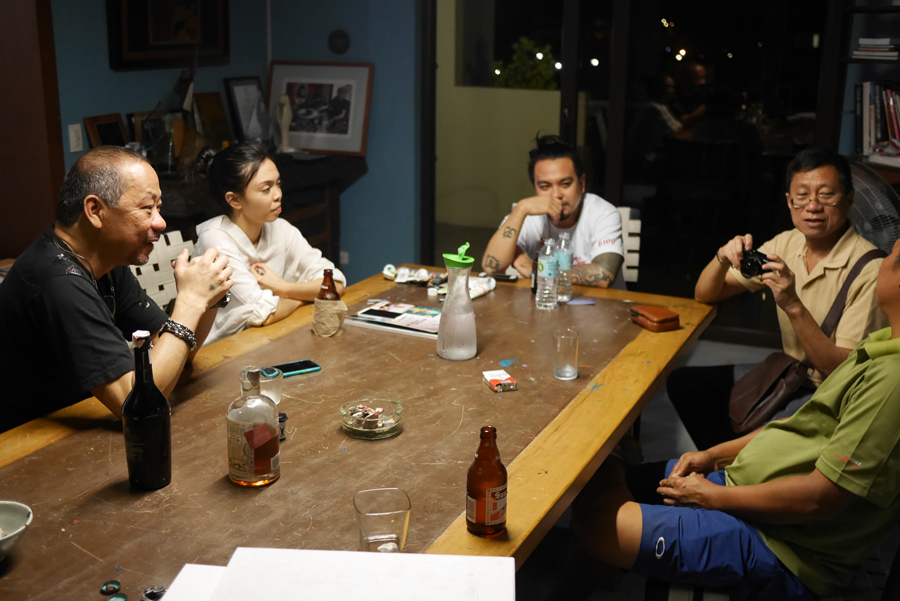 When you come to Bacolod I highly recommend you seek out the charisma.
Gallery Orange
http://www.galleryorange.ph/
https://www.facebook.com/galleryorange
Gallery Orange

2/F Art District Main Building, Lopue's Mandalagan Bacolod City
Established Year: 2005
Facility and Activity: Gallery, Music Event, Performance, Workshop, Talk