02 February 2016|The Oldest Art Space, Technology and the New Generation (Cemeti Art House, Lifepatch, Ace House Collective)
Today, let's go to three places. Firstup is Cemeti Art House which has a particularly long history. Amongst all the many art spaces in Jogyakarta this art space is the oldest, being founded in 1988 by two artists, Mr.Nindityo Adipurnomo and Ms.Mella Jaarsma.
Nindityo gives us his time to talk through Cemeti's history. He himself is one of the most famous artists that everyone knows in Indonesia.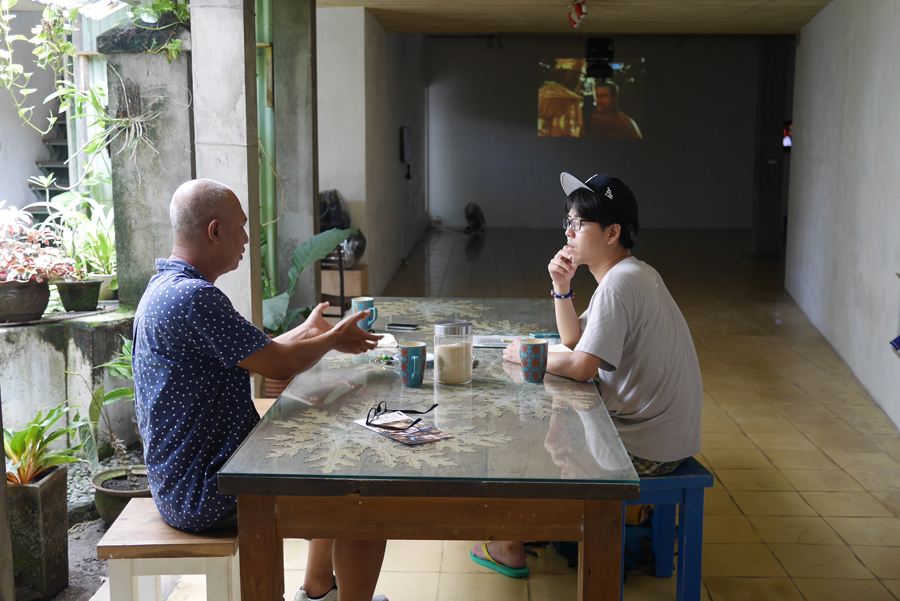 When they founded the space, there were in fact no galleries or art spaces for contemporary art in Jogja, so they decided to open the space for young artists to have a place to show their art works.
They held young artists' exhibitions, talk events with critics or literary figures, and even music concerts. They were also passionate about taking up the concept of the "archive", which was unfamiliar to many people at that time, into their activities.
The more they were able to support their initiative through the sale of art works etc, the more widely their activities came to be known, and came to involve not only artists but also internationals musicians and associates of various NGOs for example. Cemeti moved to its current location in 1999, and this space features a gallery as well as a shop where you can buy choice art works.
Such a huge gallery!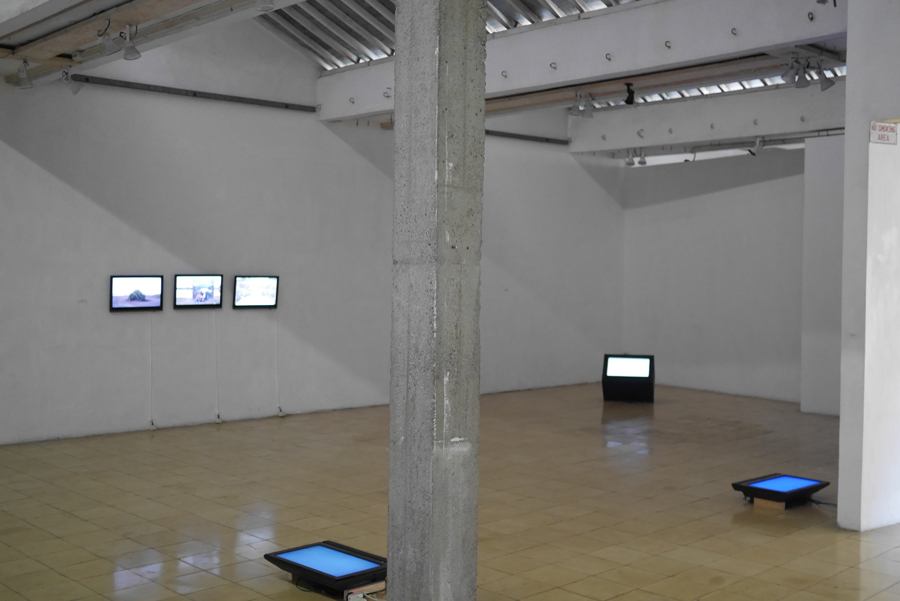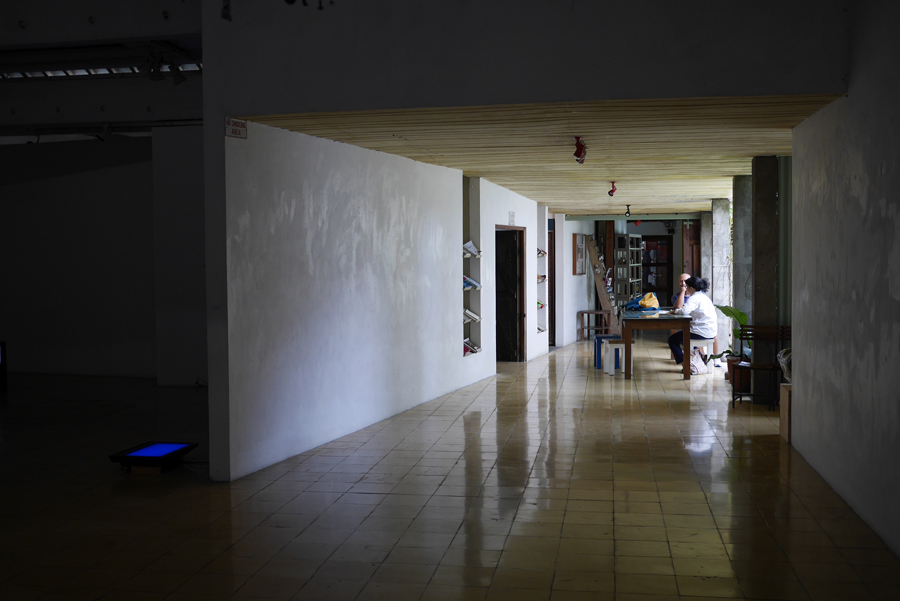 So many things to buy in the shop!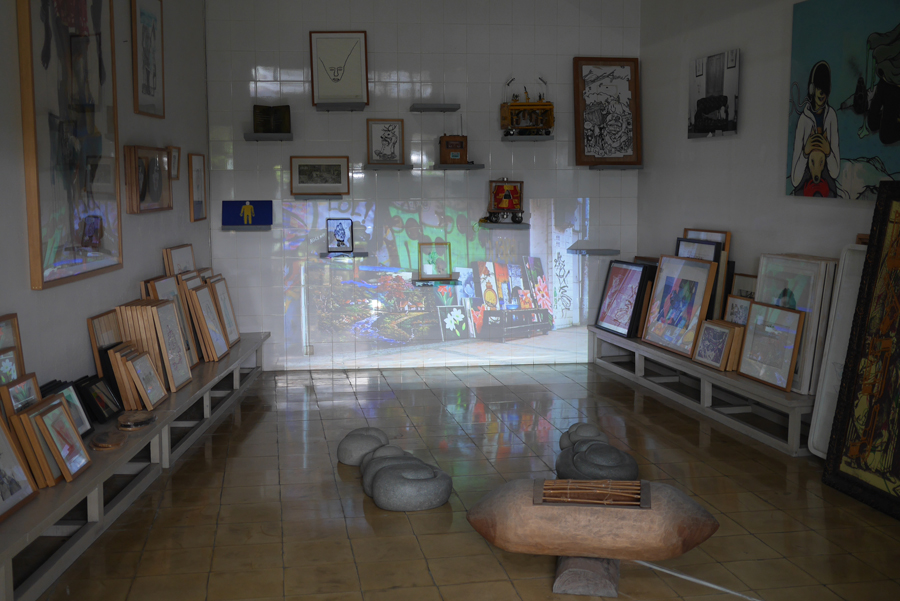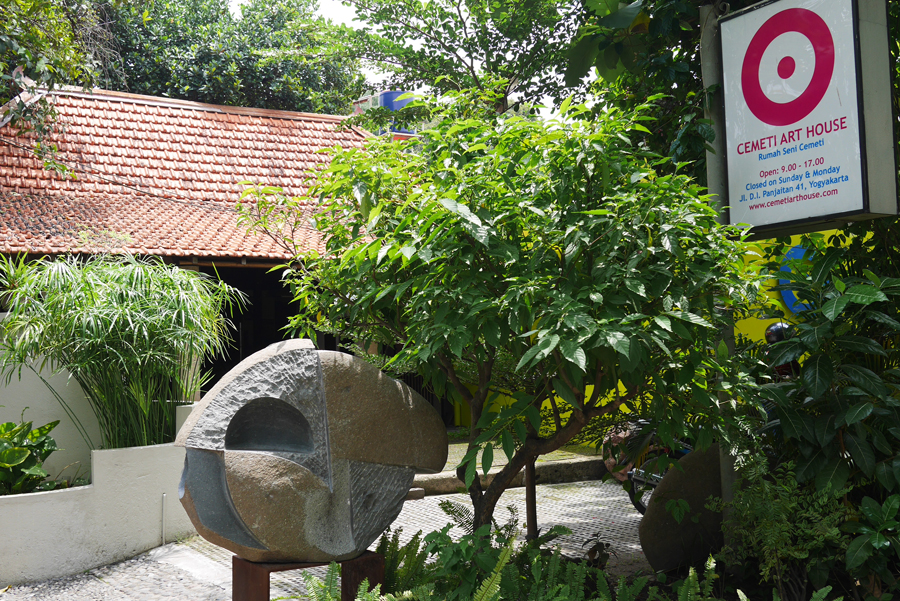 They have been running a residence program since 2006, and they can host up to three pairs of artists at any time. This public program has gained key recognition resulting in the securing of subsidies and sponsors to ensure its sustainability. How awesome is that!
Nindityo has led Cemeti as its co-director for all of this time, but he and Mella are now thinking about how to pass the position on to the new generation. They also say they want the space to be more encouraging to upcoming local artists. I am filled with respect and amazement to witness such an alternative art space which has been going for close to 30 years!!
Nindityo and the new project managers!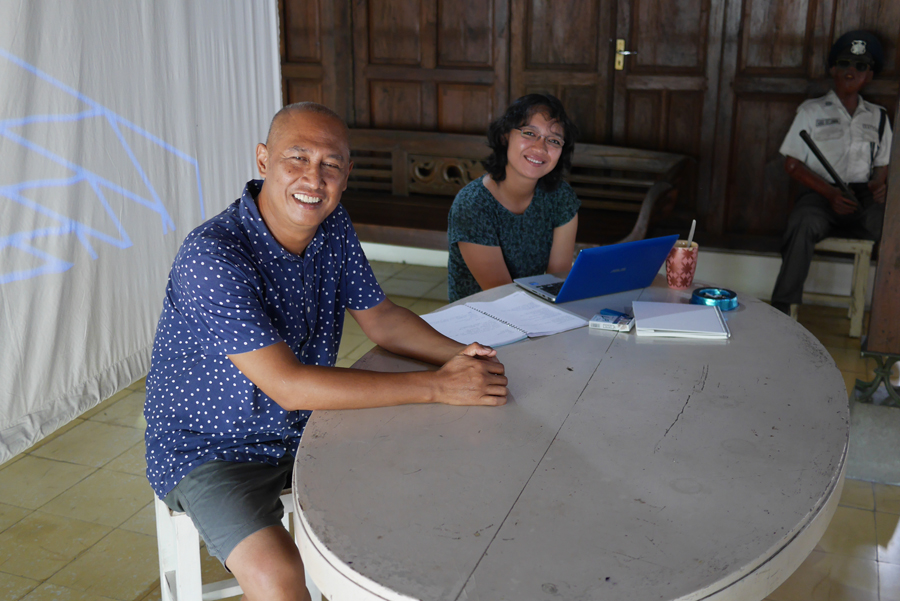 Old artist-run space which will never settle in Jogja.
Cemeti Art House
http://www.cemetiarthouse.com
https://www.facebook.com/Cemeti-Art-House-304540196353021/?fref=ts
What's next? We turn in the direction of the studio called Lifepatch.
How the studio looks like.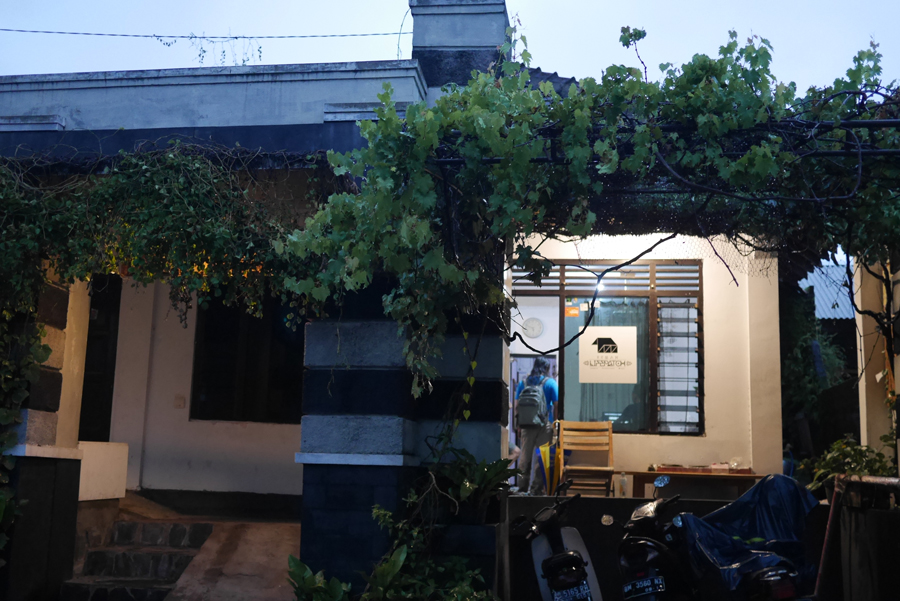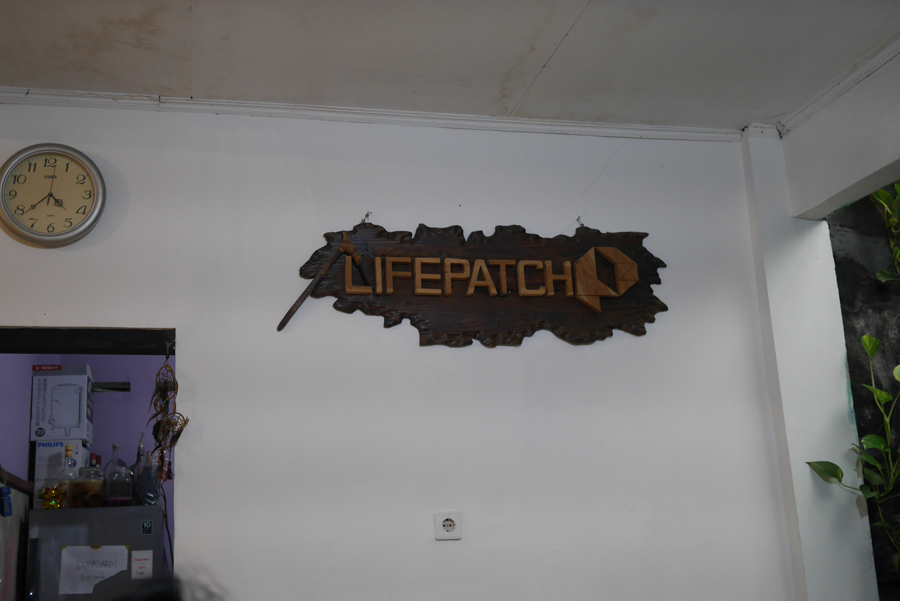 The members of Lifepatch refer to themselves as a "citizen initiative in art, science and technology". They currently have 11 members, but there are in fact only two artists amongst them. The remaining members are designers, farmers, scientists, college professors, musicians, programmers, architects, performers, curators…so many people with so many diverse backgrounds.
This is more like a laboratory.
This is Adhari Donora who showed us around.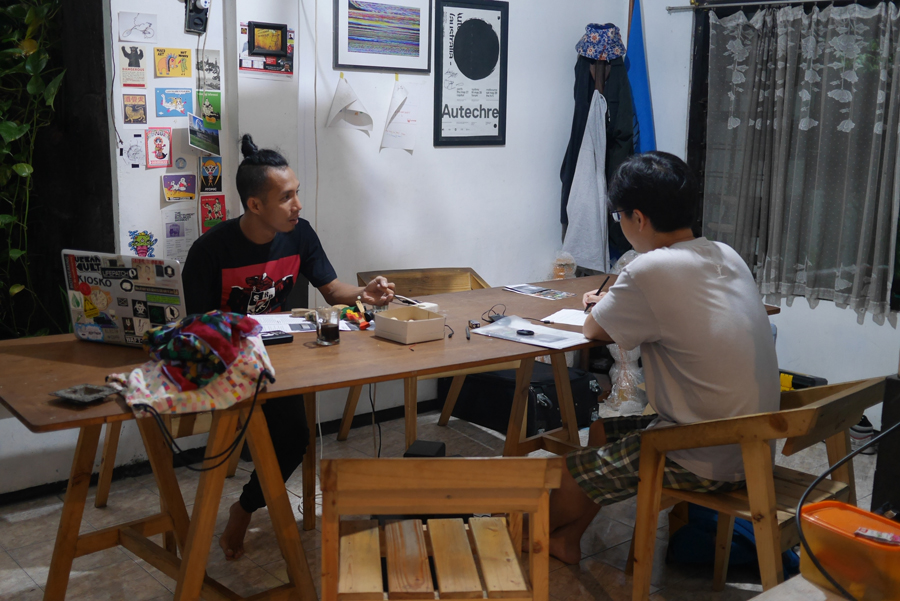 Lifepatch started their activities in 2012 with 9 members. They constantly change their membership from project to project, whilst also holding a passion for collaborating with other groups. What makes them unique is their particular multi-disciplinary approach which combines art with technology as seen in such examples as bio-art, media-art. They also work on some projects in the community, and sometimes cooperate with various activists and social movements.
For example, one of their projects is "Jogja River Project". Since 2011, they have taken water samples to study the purity through fixed point observation. With the support of Community Laboratory of Microbiology, Faculty of Agriculture, University of Gadjah Mada, they analyze the relationship between coliform bacteria and people's lifestyle. This research activity is open to anyone who wants to participate, and the data and results are open for everyone. They also hold workshops for local communities and keep the visual documentation of the activities. They are a little different from the usual artist groups which use the latest technology in order to make art works.
They also have a particular focus on education programs as well, so they make applications which people can program by themselves and use this tool in workshops in which young kids to adults can participate.
Ade explaining the applications they made for the workshop.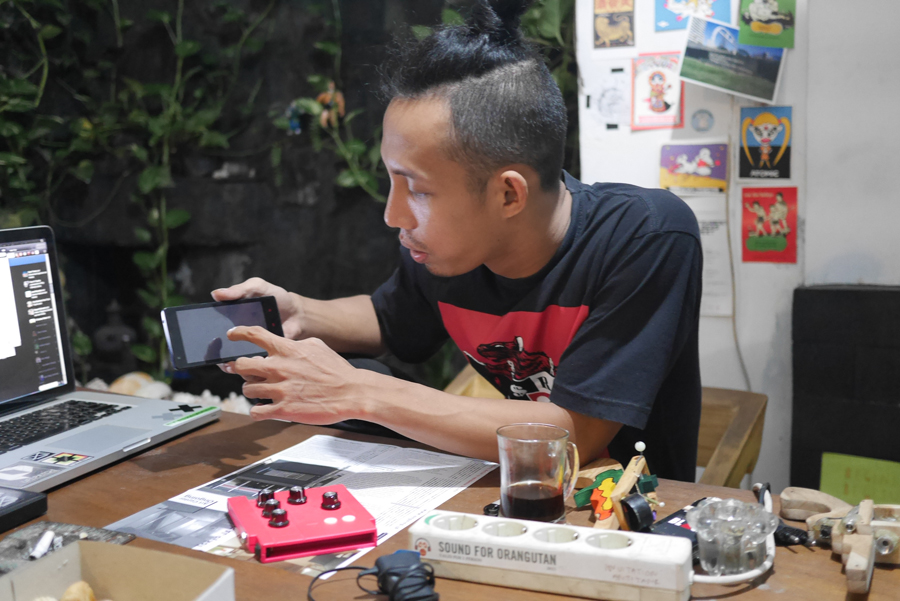 It seems like they even culture microorganisms.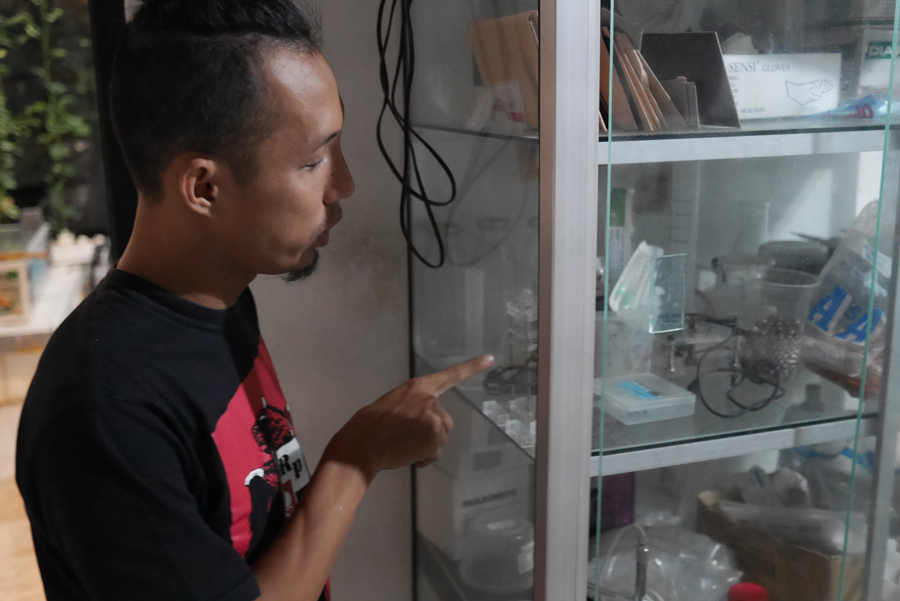 Other than that, they are also making yeast, making wine…Whilst media-art tends to be fit in the box of buzz words such as "interactive" or "networking" it seems, in my eye, that what they are really passionate about is breaking the frame of technology. Awesome!
A science based group specialized in art
Lifepatch
http://lifepatch.org/
https://www.facebook.com/lifepatch/
Alright! Next!
The last destination for today. The sun has already set but so many of the members of the next group are waiting for me!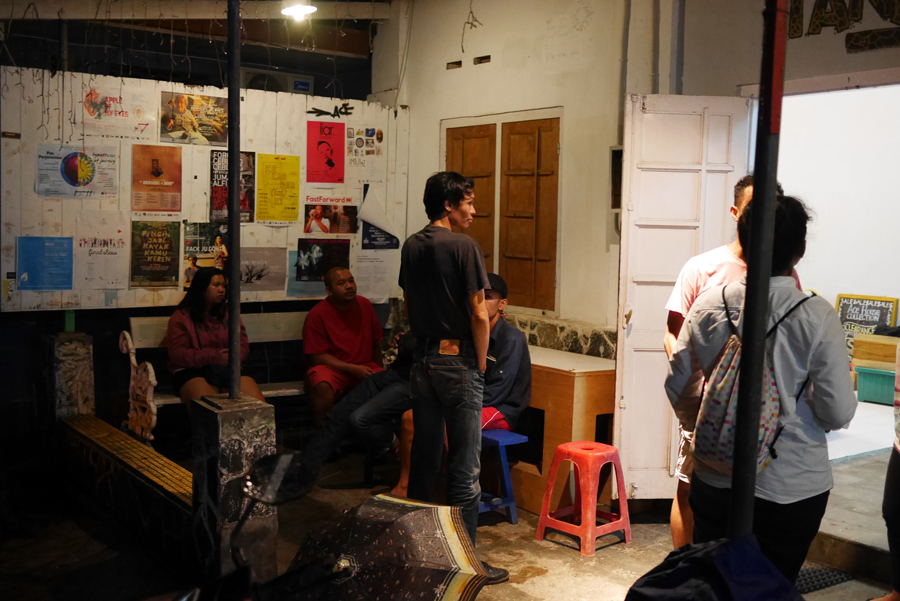 This is Ace House Collective, the young artist collective which I dropped by for a little while on my first day in Jogja. They were founded in 2011 with artists all born after 1980s. This must be the hottest artist group in Jogja now.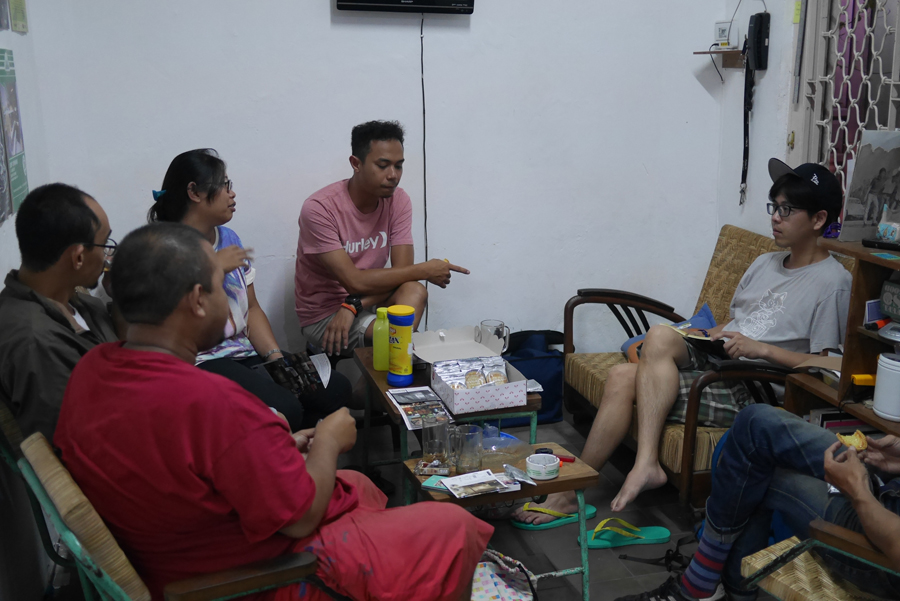 Rather than questioning what "contemporary art" is this group focuses its energies upon uncovering the possibility of the new forms of expression, more specifically, they work with street culture such as graffiti, DJs, or cartoon artists. They even design and sell t-shirts or caps with their own brand tag. They have been collaborating with famous surfing brand for two years and now also with local famous wine brand. Sounds like they are really at the center of a next generation of expression!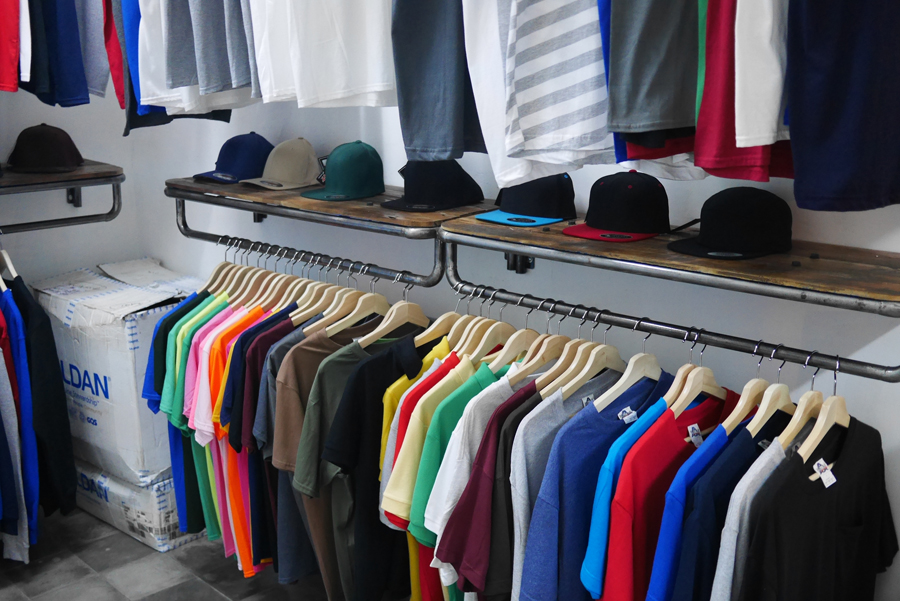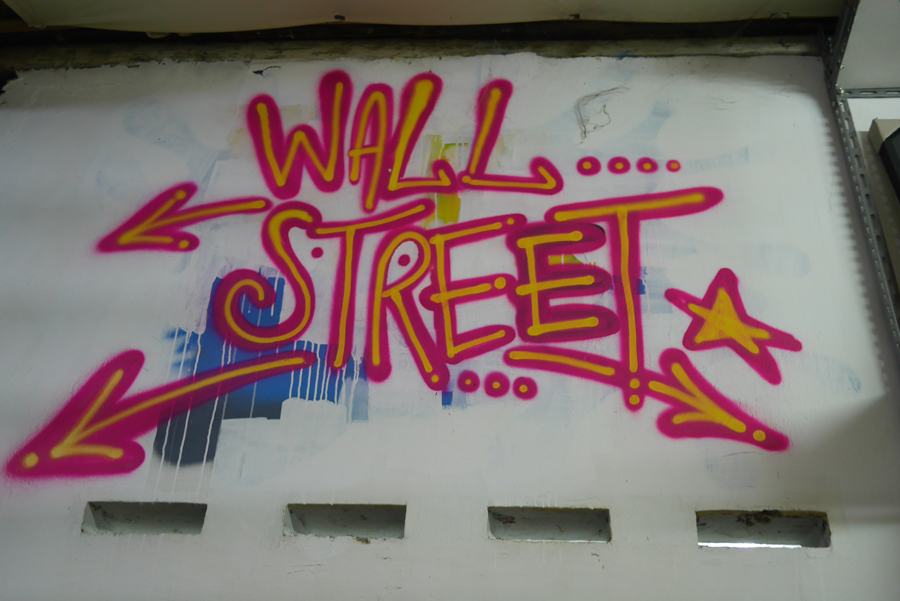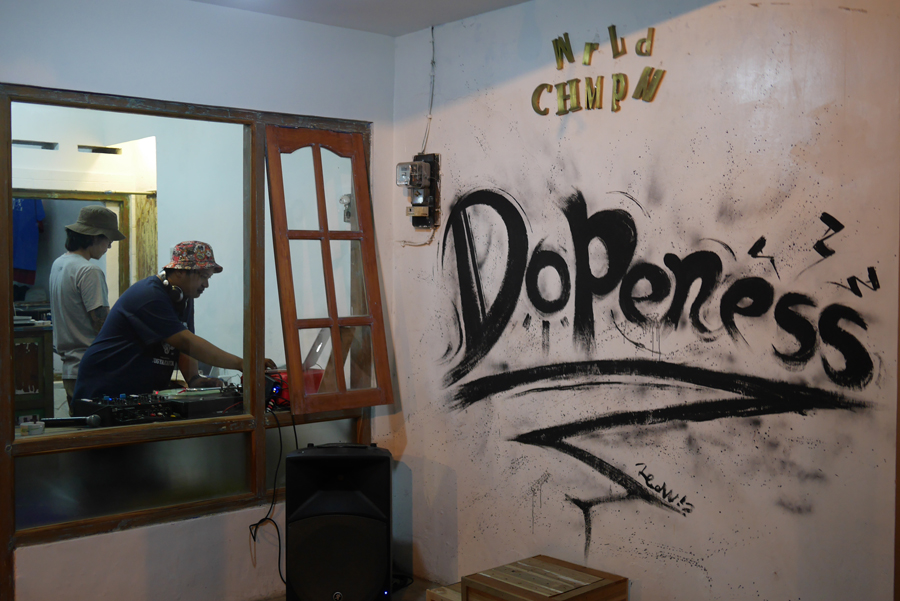 Of course, they have also struck out a space for themselves in the field of contemporary art and have been invited several times on biennale in Indonesia. How wonderful the power of youth is!  Their space consists of one large and one smaller gallery, a shop selling small art works, and a residence facility. There is a graffiti artist from Taiwan having an exhibition there during my visit.
One large and one smaller gallery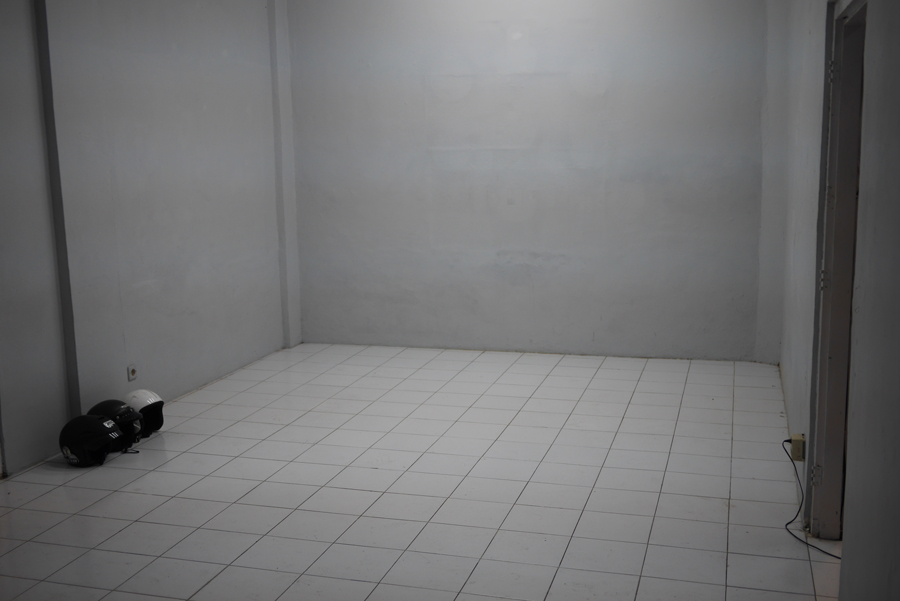 Graffiti by the Taiwanese artist.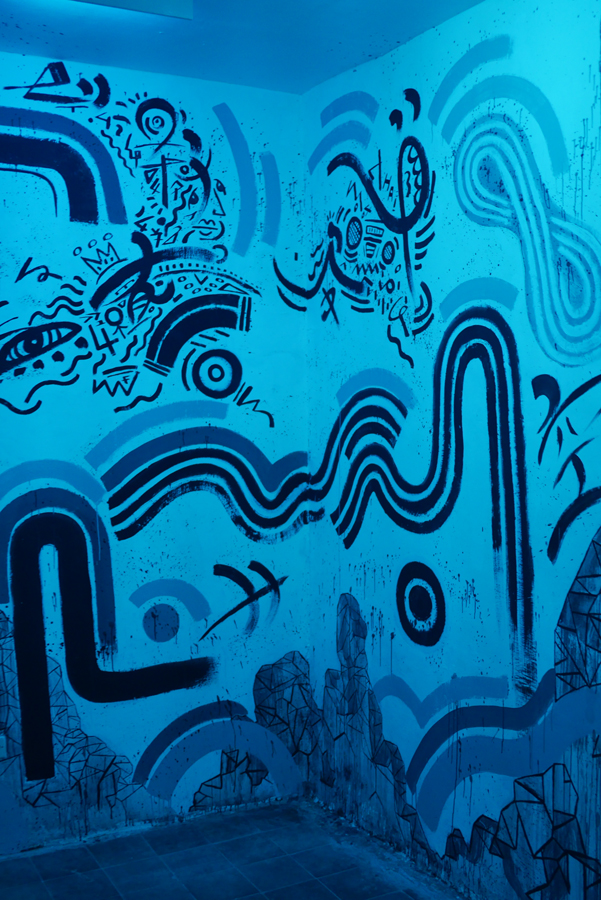 They constantly have talk events or music gigs alongside the exhibitions, and so many young people get together at each opening. You will really feel the heat from the young generation, but it's not a bad heat but one which knits their generation together in an expansion of art in their own original way. This could be the real embodiment of what it means to be "serious".
A group photo with all the young people there.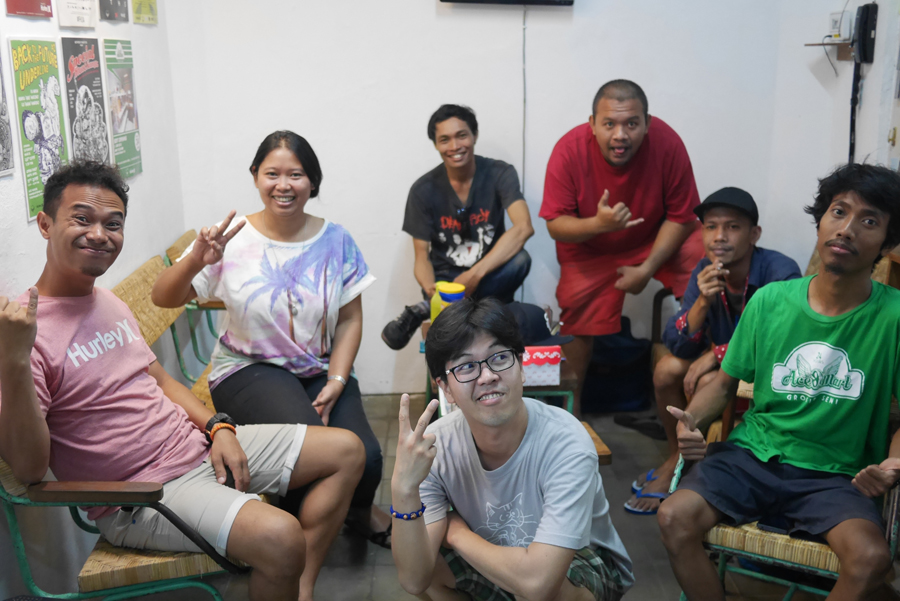 A collective which opens the door for the new generation.
Ace House Collective
http://acehousecollectiveyk.com/
https://www.facebook.com/acehousecollective/?fref=ts
Cemeti Art House

Jl.D.I. Panjaitan No.41 , Yogyakarta
Established Year: 1988
Facility and Activity: Gallery, Residence, Shop, Workshop, Talk, Music Event, etc.

LIFEPATCH

Jl. Bugisan Selatan, Gumuk Indah RT13 RW36, Yogyakarta
Established Year: 2012
Facility and Activity: Workshop, Planning and Coordination of Art Project

Ace House Collective

jl. Mangkuyudan No.41, Mantrijeron, Kota Yogyakarta,
Established Year: 2011
Facility and Activity: Gallery, Residence, Shop