25 March 2016|Firm and Fresh(Sàn Art, The Factory Contemporary Arts Center)
The first destination for today is one of two top art spaces in Ho Chi Minh. I ride a motorcycle to get there ! It is the world famous Sàn Art.
This is the signboard of the entrance.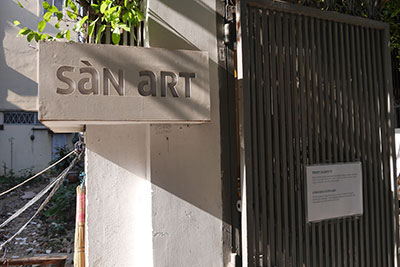 Ms. Nguyen Bich Tra, the general manager shares their story with me. With an aim of introducing the happenings of the international contemporary art scenes to Vietnam, their activities started with the establishment of a library in 2007 by the four founders (including Mr. Dinh Q Le who has had a solo exhibition at the Mori Art Museum in Japan). Later, they started to organize talk shows and workshops. A residency program was added from 2012. They also have exhibitions, talk shows and workshops with guest artists and researchers as well.
There are rows of art books in the library.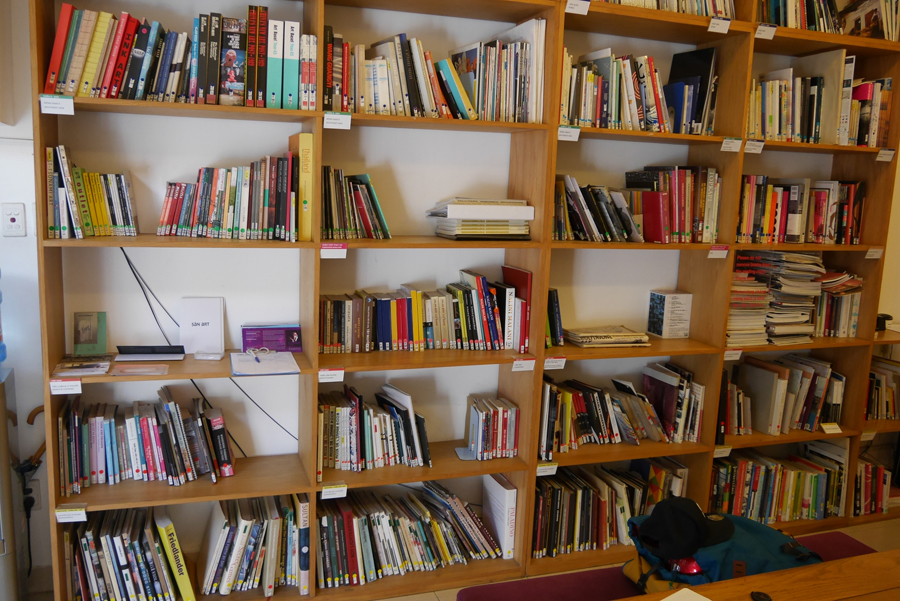 The wall on the first floor seems to have become a gallery.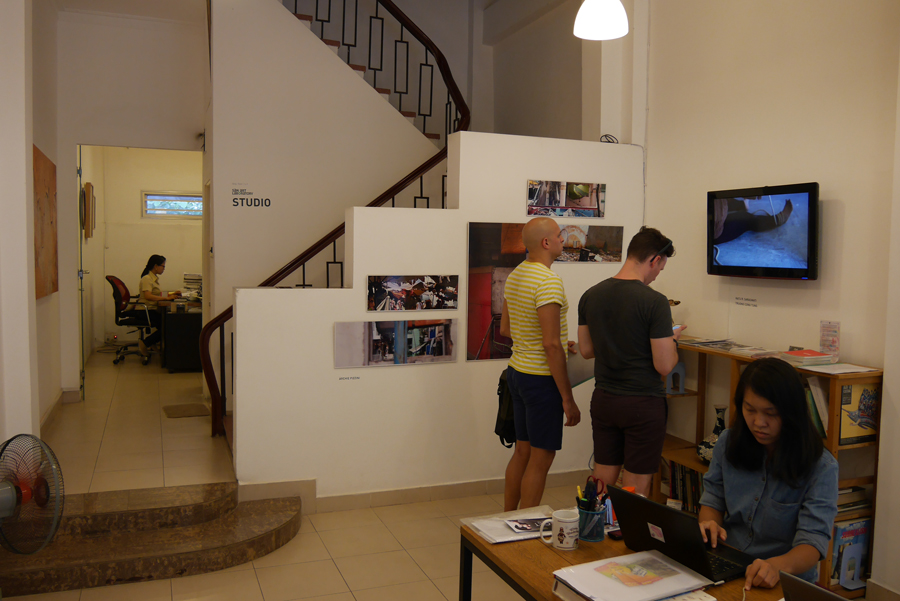 As of 2016, there are six staff working for the project. The operation of the gallery, residency, lectures, and workshops are all financed by various grants. As well as having interns and volunteers, all six staff members have paid positions. The direction their activities take, is decided through meetings between the six staff members and strategized by a Board of Directors. In 2017, Sàn Art changes again, opening up a collaborative Library and develop new programs for Curators
There is a courtyard.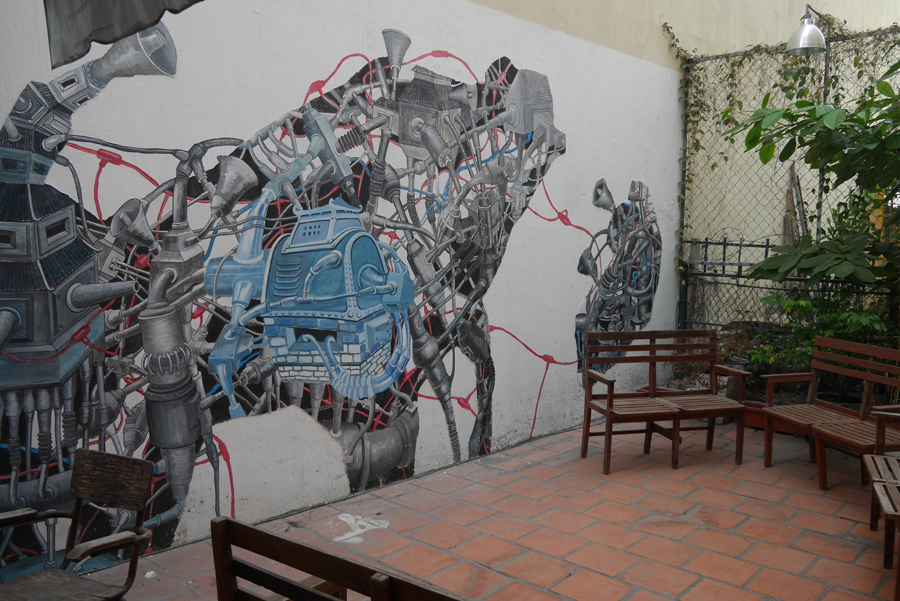 Ongoing mural painting by a resident artist.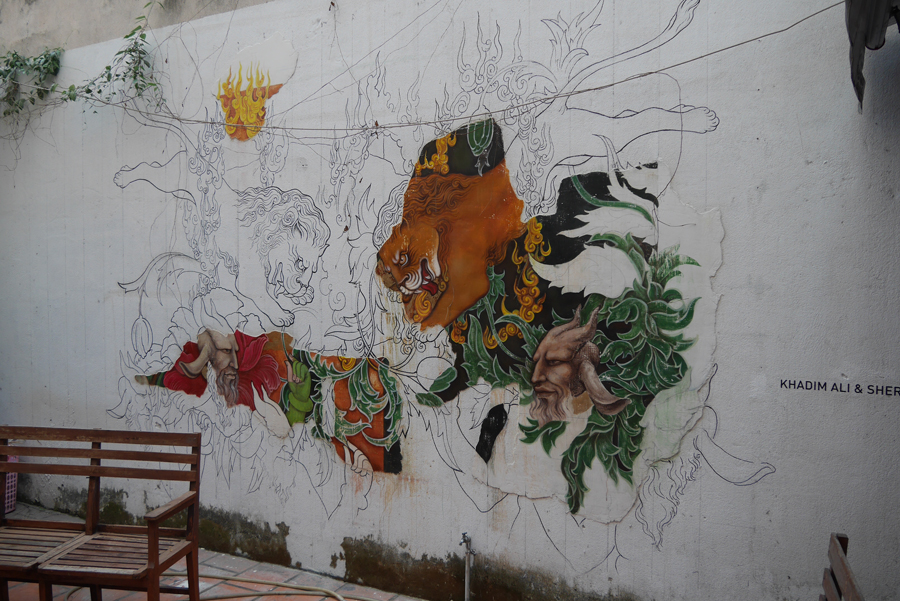 Sàn Art has a lot of overseas visitors such as artists, researchers, and curators. The space has become a hub for bridging between the art scene in Vietnam and international art scenes. With a firm organizational structure, this art space has almost become like a real art institution. I hope to follow this example!
Ms. Tra. is the young general manager.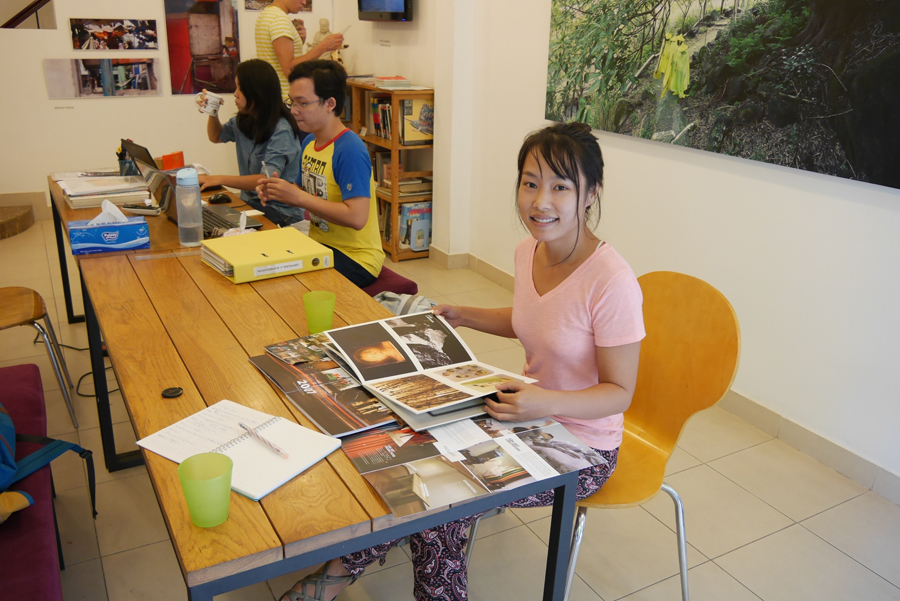 When you come to Ho Chi Minh, visit here first.
San Art
http://san-art.org/
https://www.facebook.com/SanArtVN/
My next destination is a new art space to be opened in Ho Chi Minh. I come to the space by riding on the back of a scooter taxi, a common means of transportation in Vietnam. The name of the art space is The Factory Contemporary Arts Center. When I visit, the center has not yet opened and I hear that it will have its grand opening in a week. There is a lot of commotion in the space as many people are preparing for the opening exhibition whilst at the same time the whole building is still being renovated. Among the people, I see UuDam Nguyen and Ngoc Nau who participated in the Koganecho Bazaar. They tell me that they will be taking part in the opening exhibition. It was great to have a reunion with them!
This is the external facade.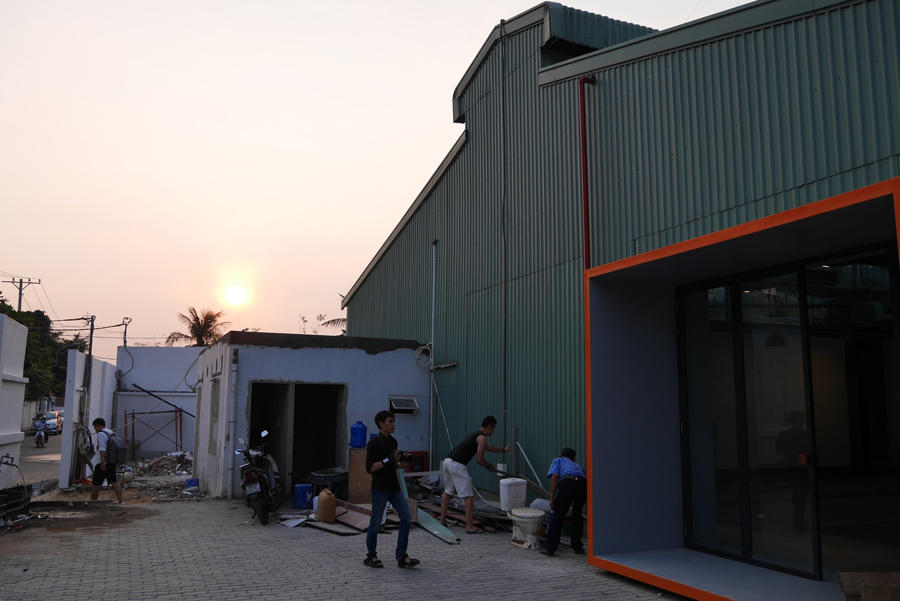 Seems like this will be a cafe space.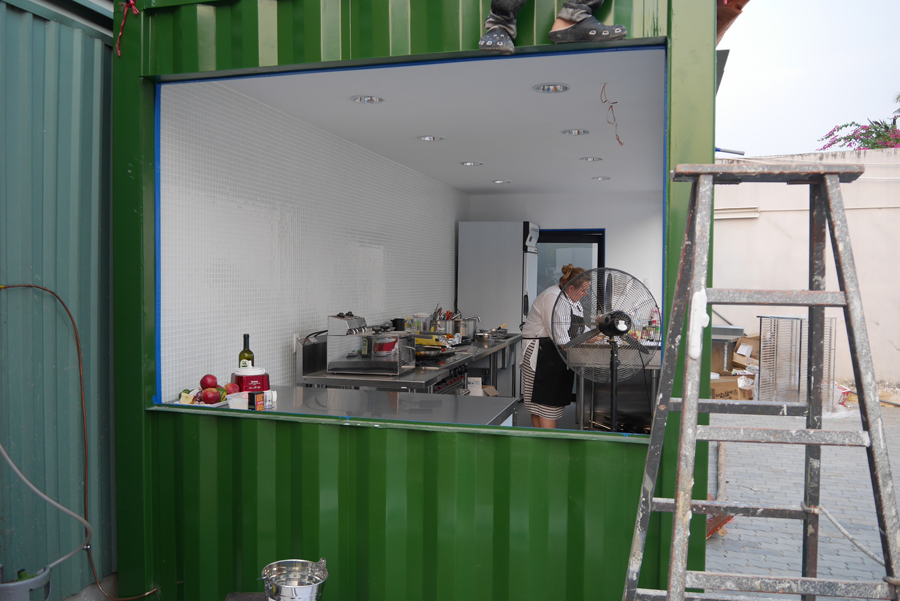 This is inside the building. There's a lot of space~.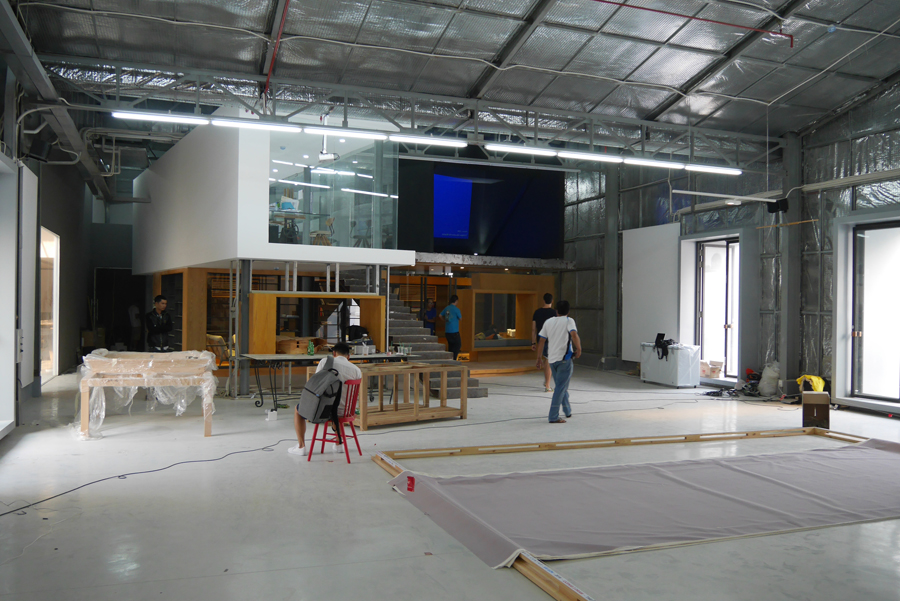 Although she was busy, Ms.Ti-a Thuy Nguyen, an artist and the founder of the center shares her story with me. The Factory Contemporary Arts Center is an art space that includes a gallery, library and cafe space on a large plot of land. There are seven staff members including Ms. Tia. There is a lot of diversity among the staff members with some even having legal expertise. They have plans to organize various events such as workshops, classes and lectures with artists as well as exhibitions after the space officially opens.
Next to UuDam. He is a super famous celebrity in the Vietnamese art scene, and everybody knows him.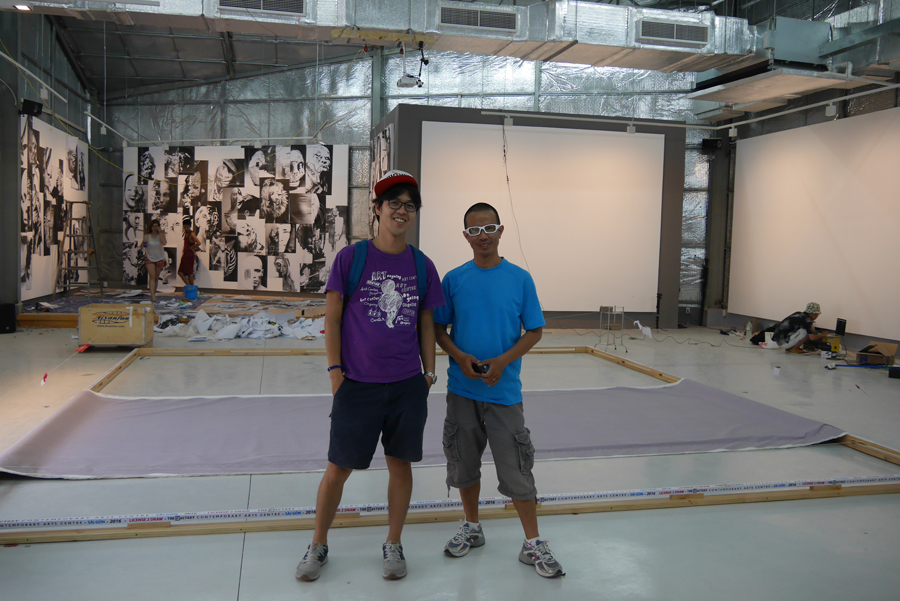 UuDam was giving his work a trial run.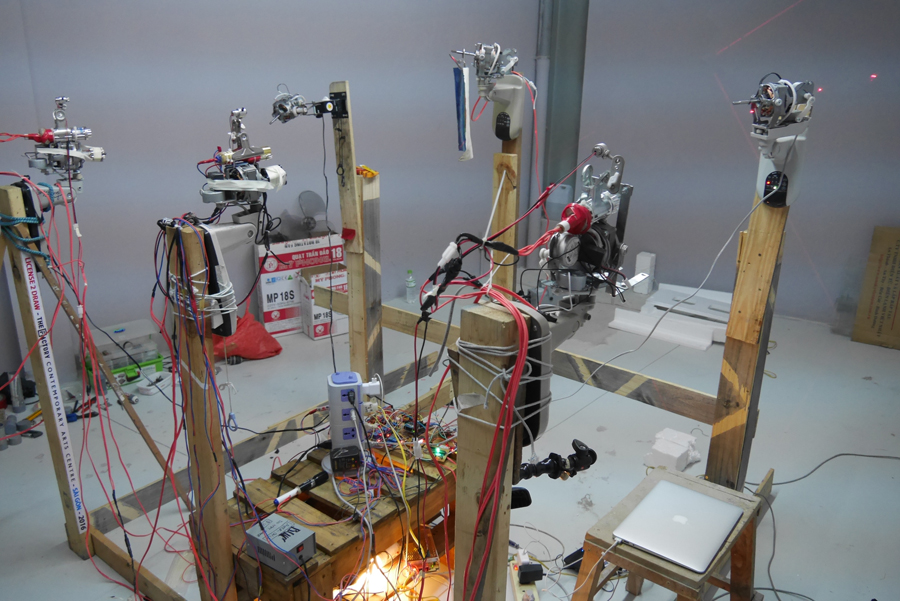 Regarding her motive for creating the space, Ms. Ti-a tells me that there were still not enough places where ordinary people could meet with art and artists in Vietnam. After graduating from art university, as an artist, she traveled to many different countries and saw what's been happening in the world. Drawing upon her experience, through the opening of this space she hopes to ask Vietnamese people the question of: "What is art?". That's what she told me.
Reunited, Ngoc Nau(left), UuDam and Ms. Ti-a Thuy Nguyen(middle).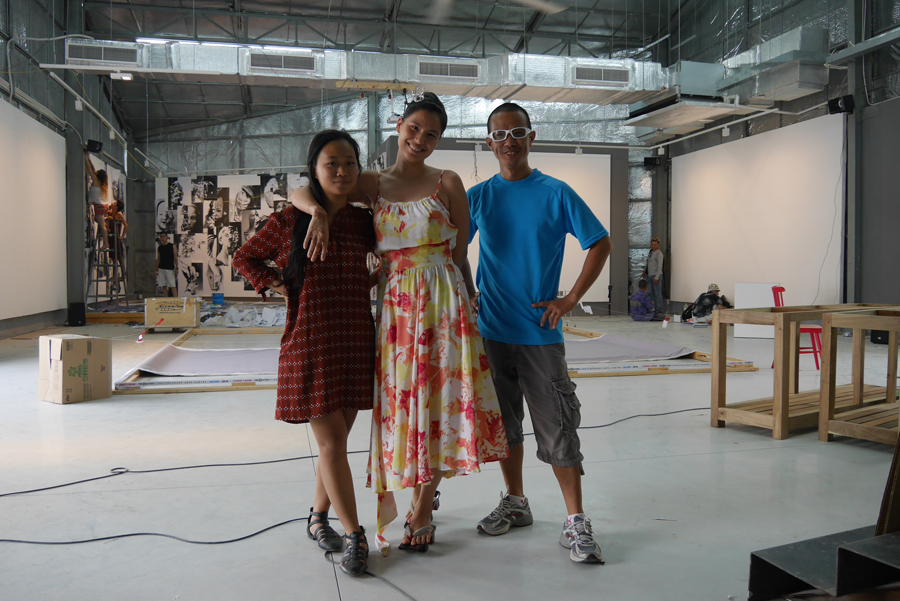 A new wave of art emerging from Ho Chi Minh.
The Factory Contemporary Arts Centre

https://www.facebook.com/thefactorycontemporaryartscentre/
After leaving the Factory, that night I go to an exhibition event at a club that Ms. Tra of Sàn Art had recommended. An artist group named "Vanguard" whose activities revolve around introducing LGBT focused art, were having an exhibition and performance event there. Showing mostly quite provocative pieces, it was a closed exhibition as they couldn't make any public announcements under the rigid censorship laws of Vietnam. There were a lot of surprising and risky artworks.
Red lights. What an atmosphere.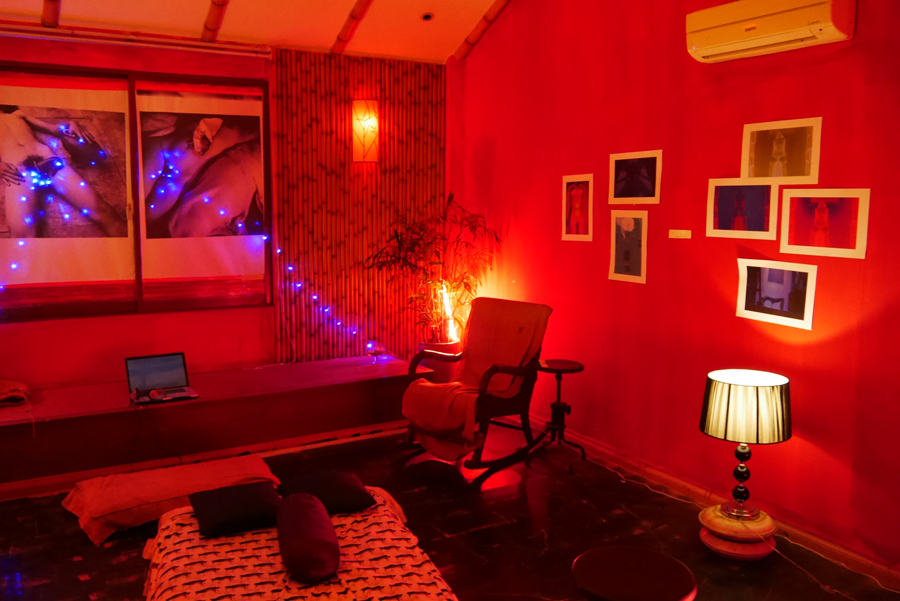 I can't show these pieces close-up as they are too revealing.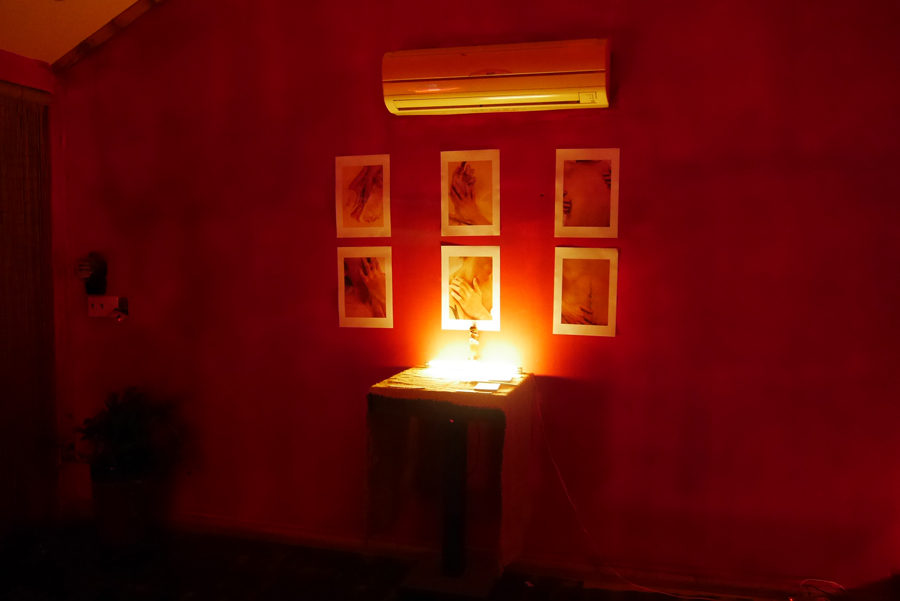 Ms. Vespa Nu (foreground) with her partner (behind).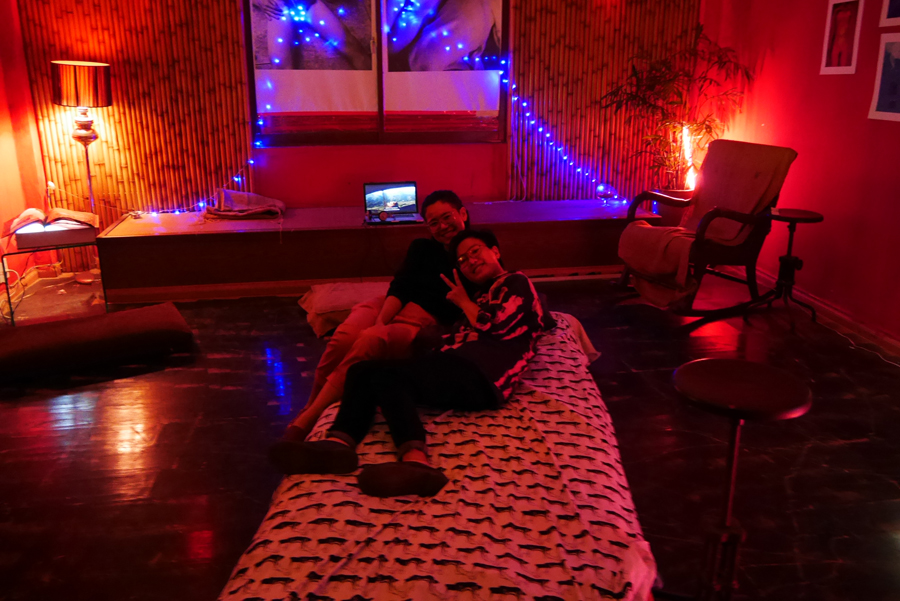 Ms. Vespa Nu, the leader, is a Vietnamese artist having come back from New York. She told me that she was hoping to work actively on the expansion of LGBT focused arts in Vietnam in the future.
Well, I've visited quite a few places and that's all I have for today. I feel the arts in Ho Chi Minh are very hot in every sense!!
SAN ART

48/7 Me Linh, Binh Thanh District, Ho Chi Minh City
Established Year: 2007
Facility and Activity: Gallery, Residence, Library, Educational Program, Talk, Film Screening, Workshop

The Factory Contemporary Art Center

15 Nguyen U Di, Thao Dien, D2, Ho Chi Minh City
Established Year: 2016
Facility and Activity: Gallery, Café, Library, Shop, Talk, Performance, Music Event, Workshop