22 March 2016|Returned from Overseas(Dia Project, GiantStep Urban Art Gallery)
After leaving Malaysia I landed in Ho Chi Minh City, Vietnam. Many people might be more familiar with the name of Saigon. Anyway, this city is a huge metropolis. I had the image of a jungle for Vietnam but that was a complete stereotype. There are many rows of skyscrapers and the traffic is extremely heavy.
First off for today, I head to an art space in the middle of the big city. It is in a tall building in an area where there are many boutiques. After going up a flight of narrow stairs, I find Dia Projects. Mr.Richard Streitmatter-Tran, an artist and also the founder of the space shares their story with me.
It is quite a beautiful space.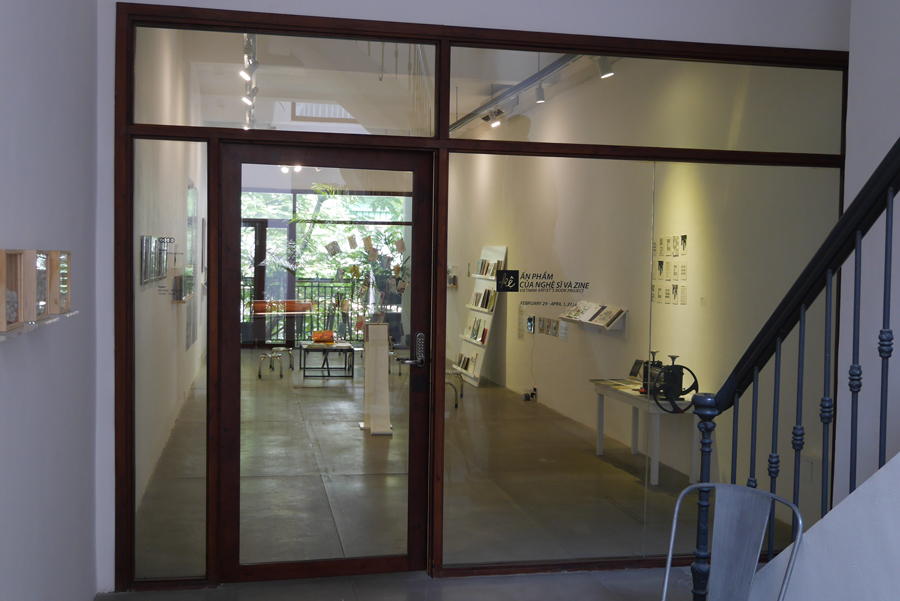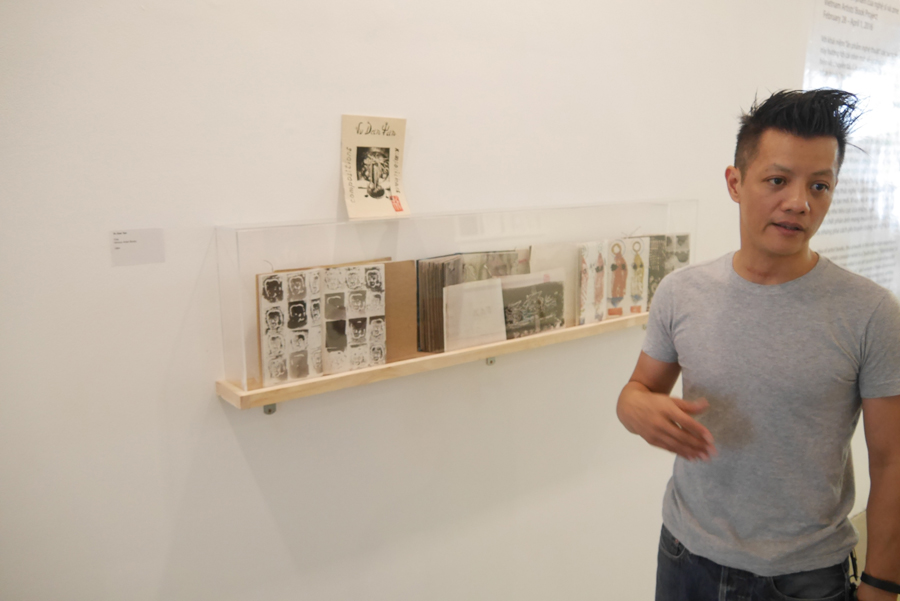 Dia Projects was established in 2010. In the beginning, it was a research based space included a library and archive, however from 2015 it expanded its activities to include a gallery. Talk shows and workshops are also held there in relation to the exhibition program.
Richard, the founder of the space, is a US Army veteran and studied art in the US. After graduation he migrated to Vietnam 13 years ago and taught for 10 years in art and design departments of universities in Vietnam. Claiming that he "had grown tired of academism" he left his university job.
Perhaps in reaction to university fetters, Dia Projects aims to be a space which positively connects art with other genres.
Including the fields of fashion, architecture, design, photography, craft and so on, he told me that the space aims to create new kinds of expressions that traverse all of these genres.
When I visit, an exhibition utilizing paper as a motif is on display. Participants include designers and architects.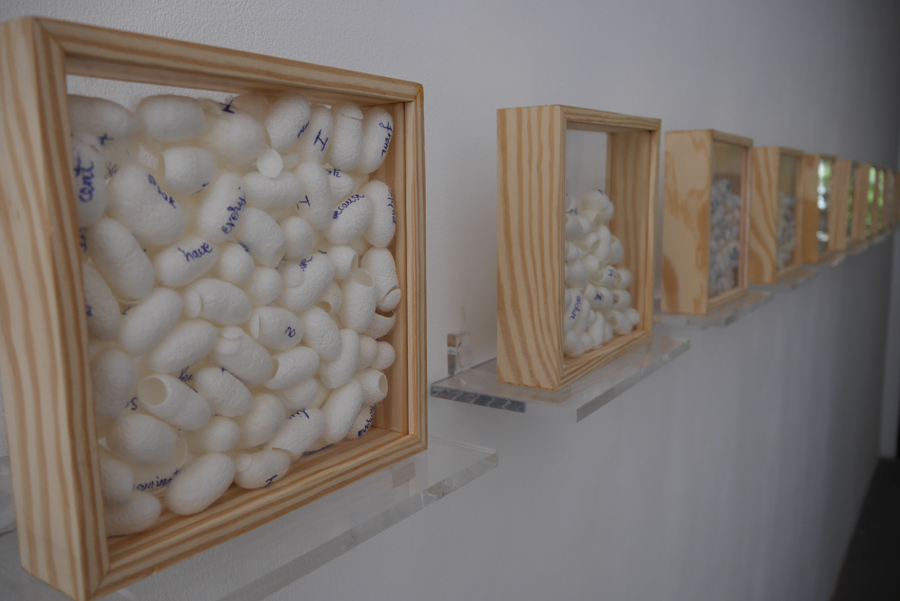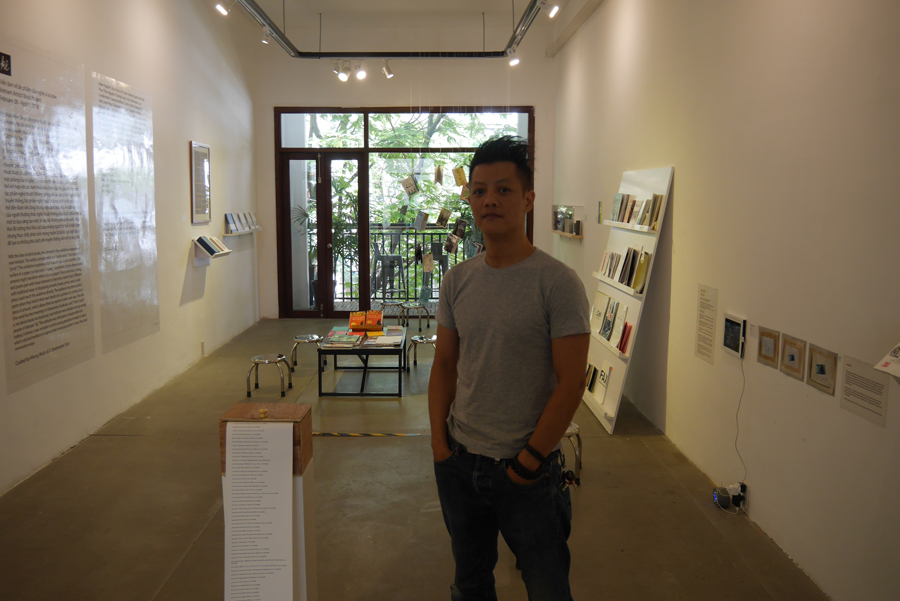 stylish art space incorporating a range of genres.
Dia Projects
http://www.diaprojects.org/
https://www.facebook.com/pages/DiaProjects/1413652135525424?pnref=lhc
Well, my next destination is the studio of a street artist whom I had met at Koganecho Bazaar in Japan, his name is Liar Ben.
When he was in Japan, Ben also came to visit us at Art Center Ongoing.
This was our first reunion after a long time.
His hair has grown long.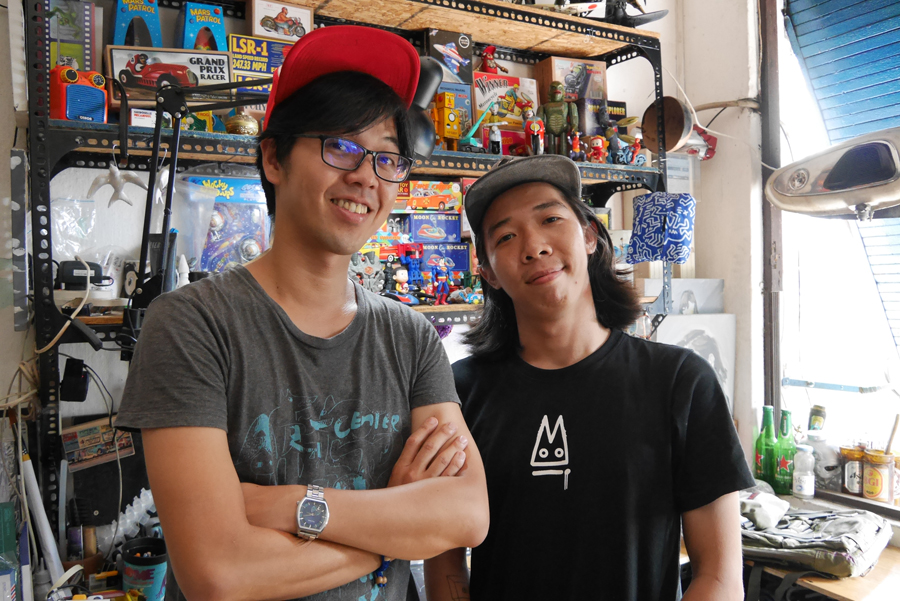 Ben is a pioneer of street art in Ho Chi Minh. Focusing on history, he creates conceptual mural paintings. He loves vintage items and showed me his collection.
Sitting next to Ben is Quy, a member of the art space in Ho Chi Minh that is supporting my stay.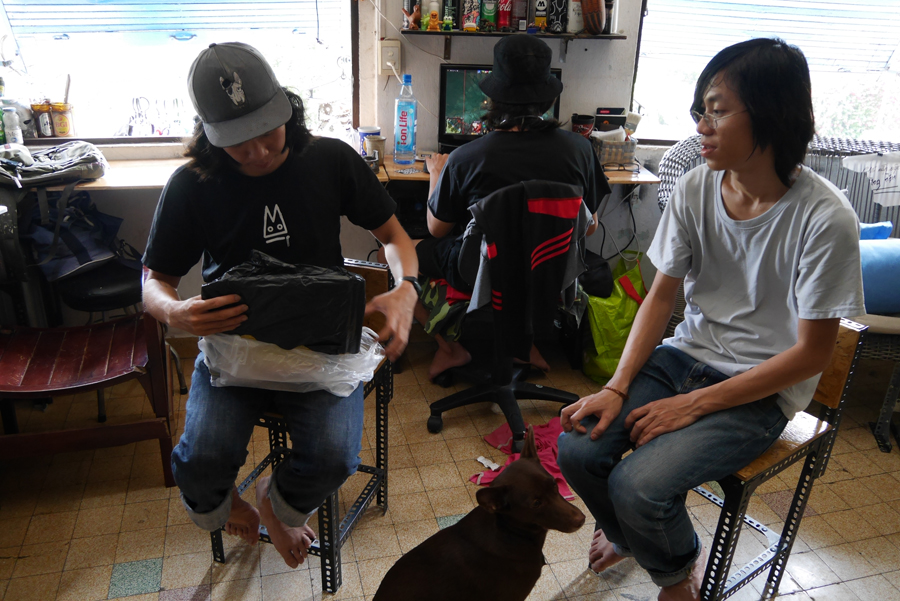 Including vintage tin toys, he has collected many things in his studio.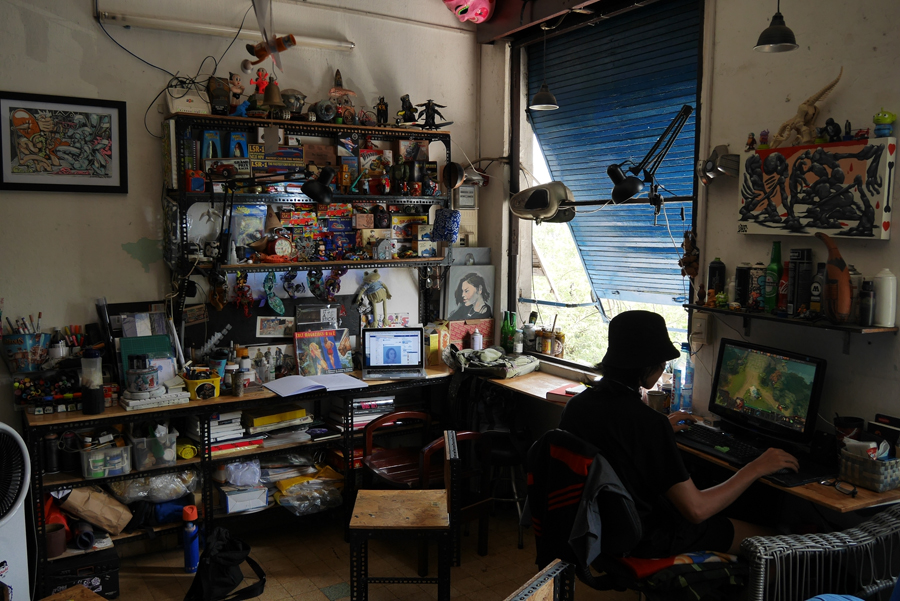 A tattoo artist also belongs to the studio. Here is their tattoo bed.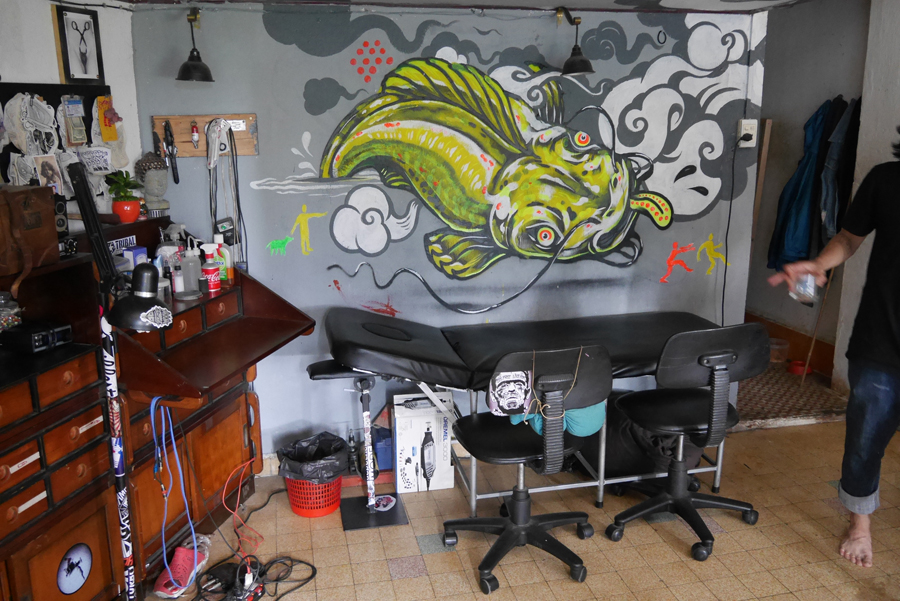 Hope you can visit Japan again~.
After leaving Ben's studio, I visit another space specializing in street art. Located in a corner of stylish district is GiantStep Urban Art Gallery.
This is the entrance.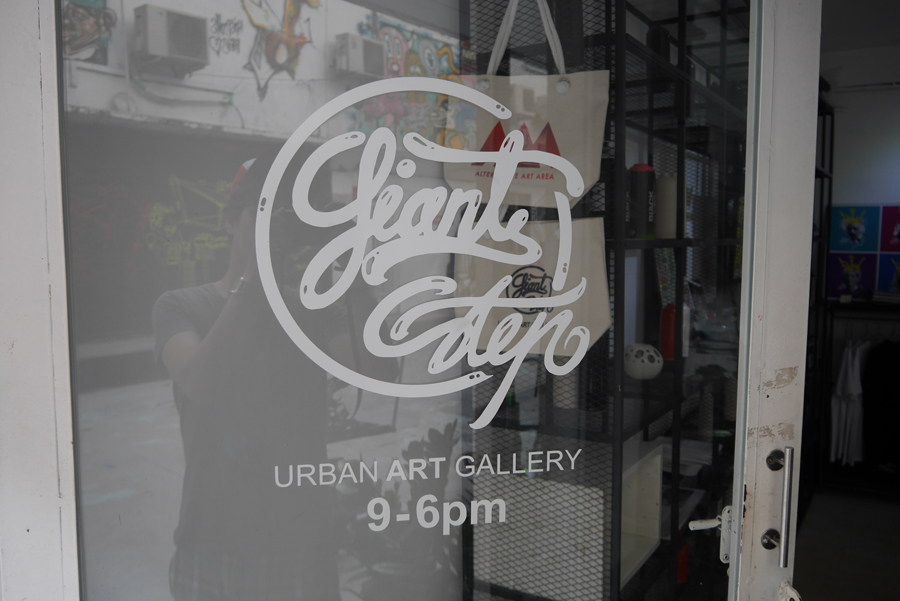 The founder, Mr. Trang Suby shares their story with me. GiantStep Urban Art Gallery opened in 2015 as an art space that specializes in street art. Mr. Suby was born in France but three years ago, he moved back to Vietnam, the motherland of his parents. It was a big challenge for him to emigrate to Vietnam since he had already made a name for himself within the graffiti community in France. But rather, because of the shallow history of street art in Vietnam, he felt that there was a lot of potential and decided to open GiantStep Urban Art Gallery.
When I visit, there is an exhibition by an architect and an illustrator.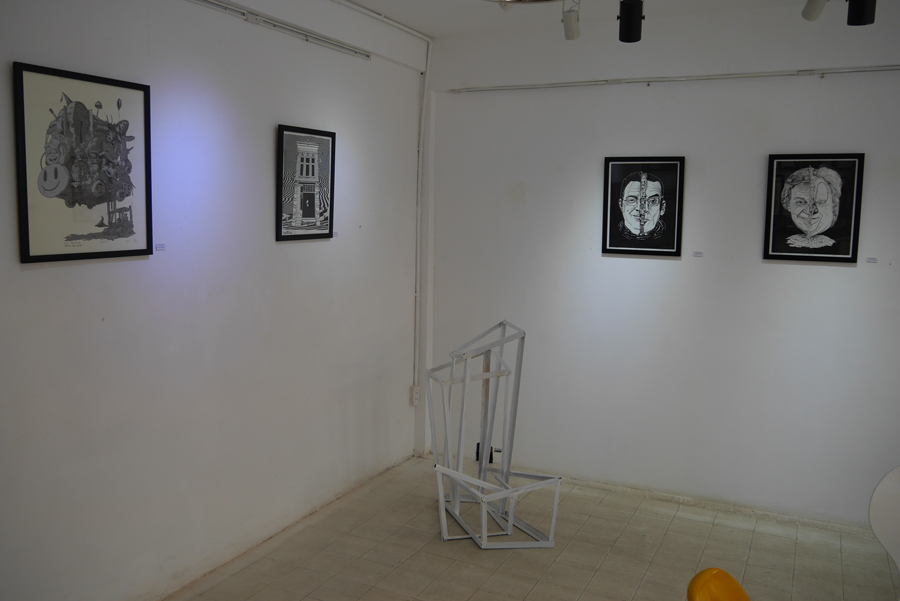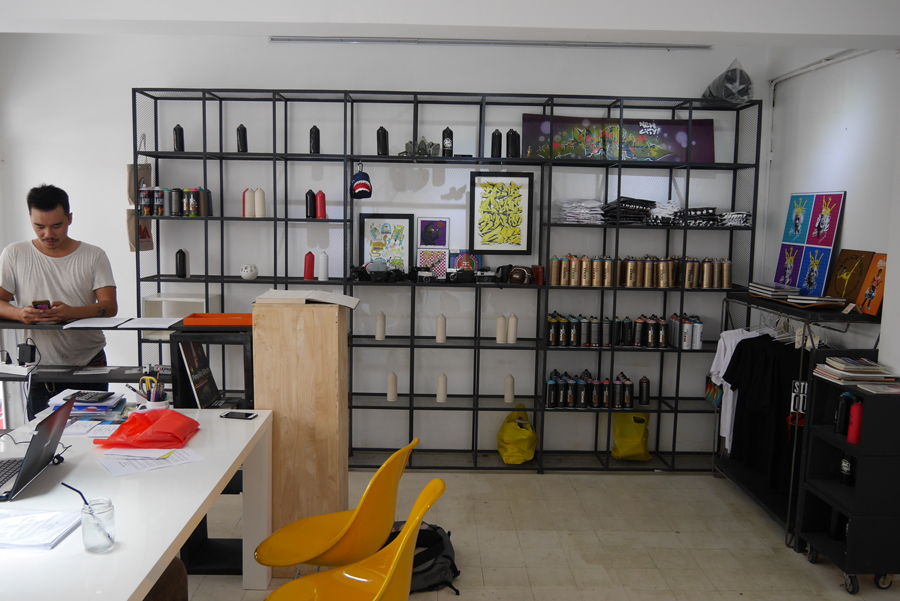 Some popular item they sell are coated lacquer cans.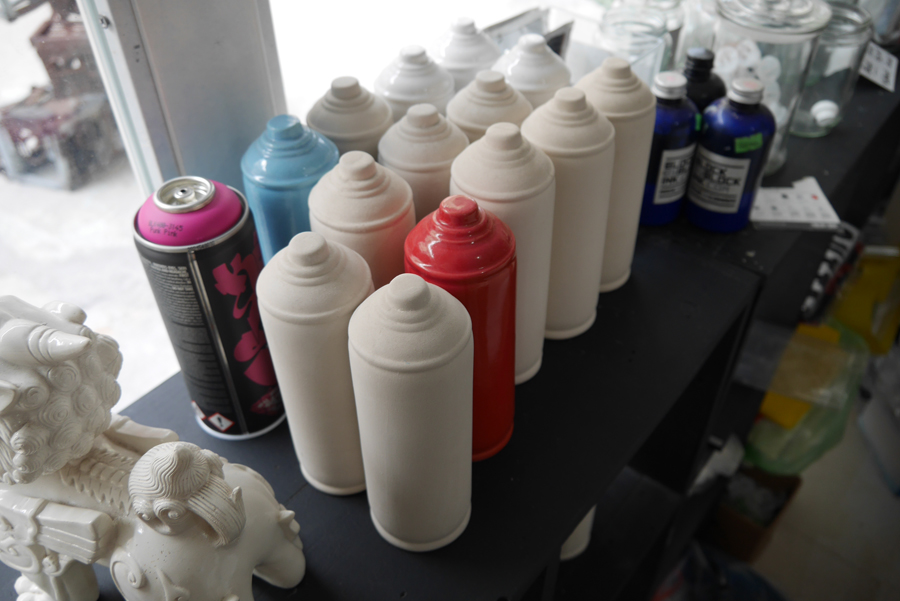 The gallery holds solo exhibitions every month, which focus on Vietnamese artists as well as foreign artists living in Vietnam. Exhibitions are not only of graffiti but include street art related photography, illustration, and architecture.
There's a lot of graffiti art on the walls around the art space. It's so hip.
More graffiti art above and below.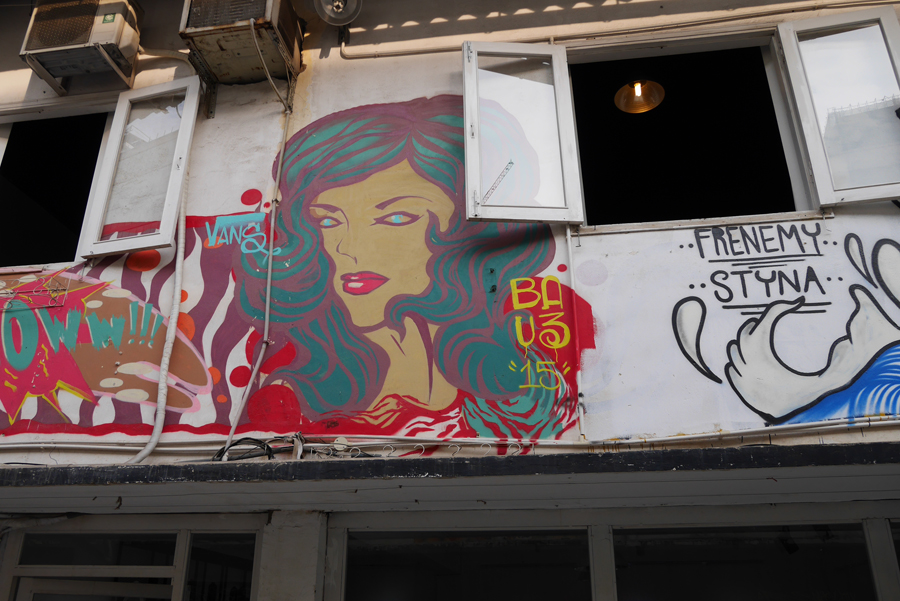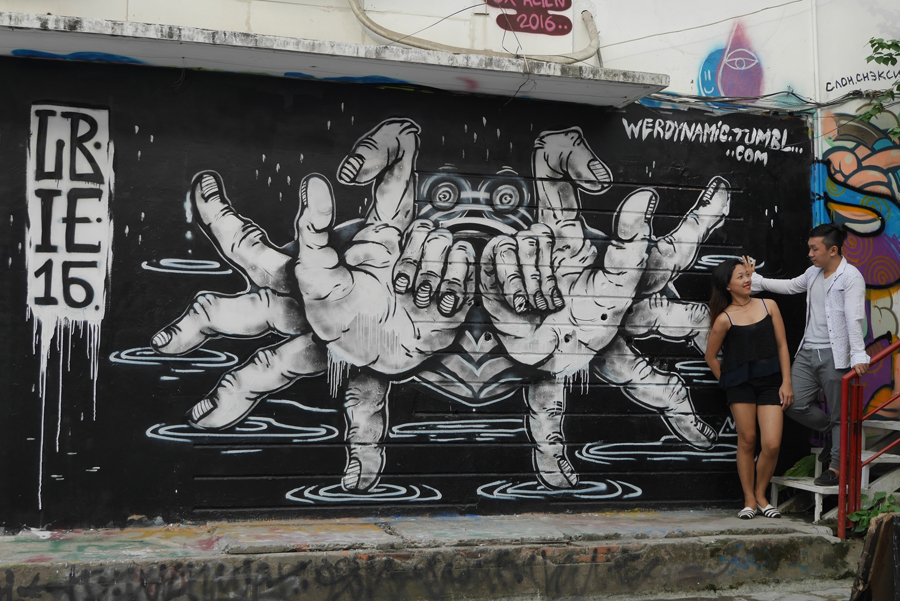 Sometimes they organize events in collaboration with dancers and hip-hop musicians. Mr. Suby said that street art had a world-wide network, and emphasized its openness in comparison to contemporary art.
Mr. Trang Suby, the founder (right) and staff, Ms. VAN LE.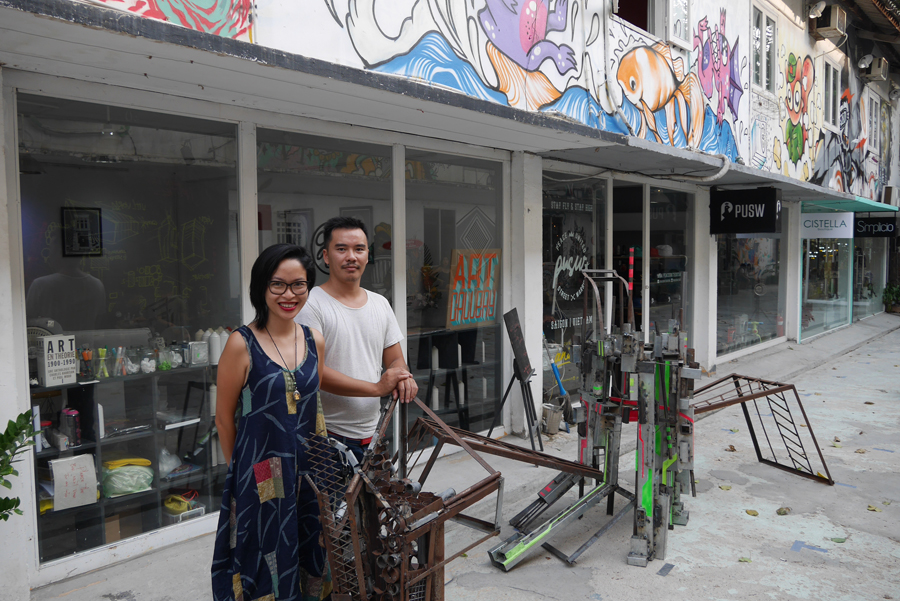 A space specializing in street art, Ho Chi Minh City.
GiantStep Urban Art Gallery
https://www.instagram.com/explore/locations/790330631/
https://www.facebook.com/Giant-Step-Urban-Art-Gallery-884672811553550/?fref=ts
Well, that's all for today!
Vietnam is very interesting, it's so different from all the countries I've visited so far.
Dia/project

103 Đồng Khởi, 2nd Floor, Ho Chi Minh City
Established Year: 2010
Facility and Activity: Gallery, Talk, Workshop

Giant Step Urban Art Gallery

3a ton duc thang, Ho Chi Minh City
Established Year: 2015
Facility and Activity: Gallery, Shop, Talk, Music Event