17 January 2016 |Presentation Night
Today, for the first time in a long while I'm able to sleep in.
That's because today I don't have to go out to do my research.
But I have to do an English presentation here. So I'm quite worried…
I was so happy to hear that everyone would be coming to see me speak, that I told them I'd cook Japanese food for them all … but now I have no idea what to cook.
Anyway, I'm going to the market in front of the station.
There are many kinds of fresh fish, meat and vegetables. It's a really lively and enjoyable.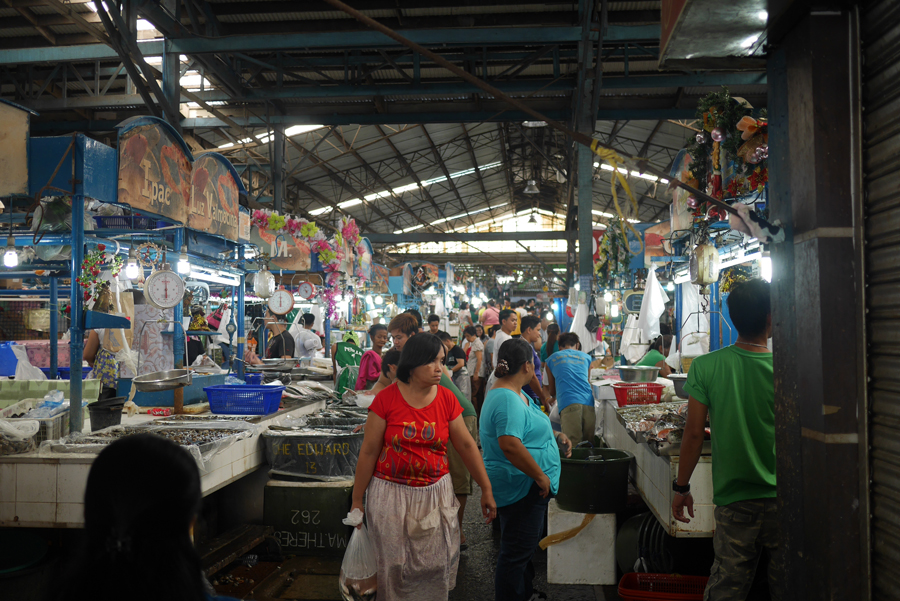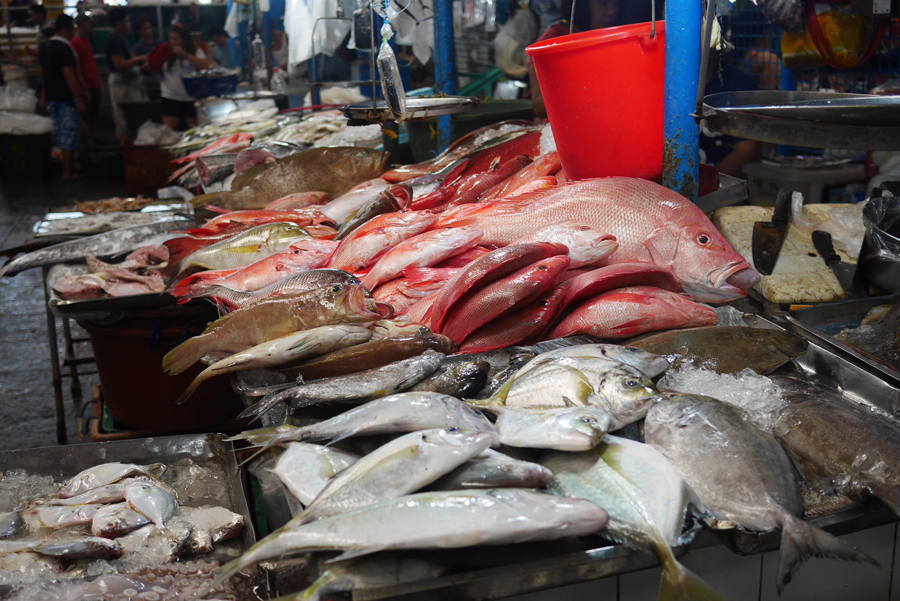 As well as meat and vegetables, there is also Japanese rice and sake for cooking on sale.
After the market, I come back home and start to cook.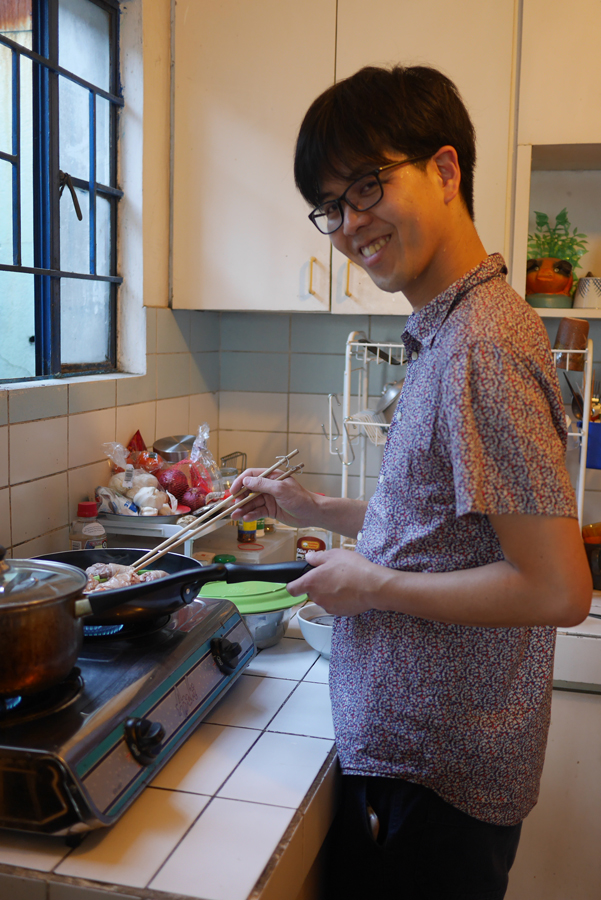 As I cook, people come in and start to gather around! Mark had announced the event on the 98B website as well as on the Facebook page. Even people who I've never met come to see my presentation.
This is an image of the event notice.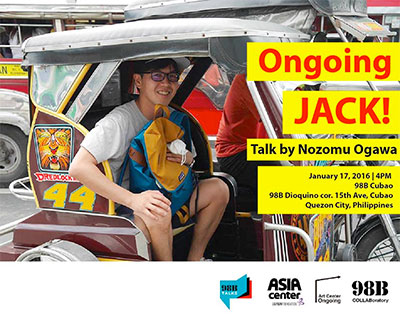 As people from the Japan foundation located in Manila come, I'm getting nervous, since I got my grant for this research project from the same foundation.
Ah, this is not the time to be cooking! Actually there is quite a lot of cooking left to be done, but I leave it up to Gerome to finish up!
I start my presentation. I introduce Art Center Ongoing and talk about my current research trip into the art spaces in Southeast Asia.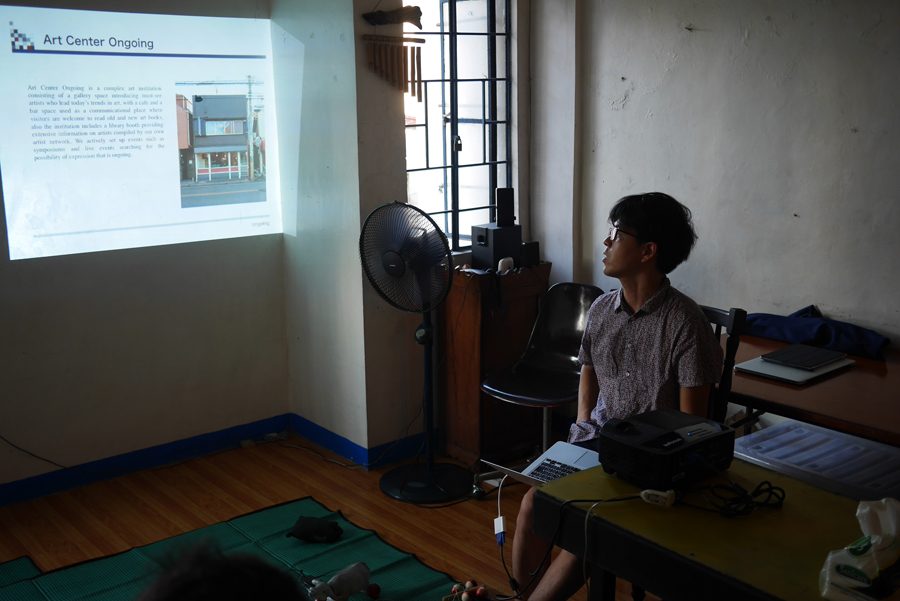 Poklong Anading, one of the most famous young artists from the Philippines and YU CHENG-TA, a Taiwanese artist (who has come to the Philippines to hold a solo exhibition) visit 98B to listen to my presentation.
YU CHENG-TA (right), Poklong Anading (middle) and Pulo Mondok who participated in Koganecho Bazaar (left)
I'm glad to see you again!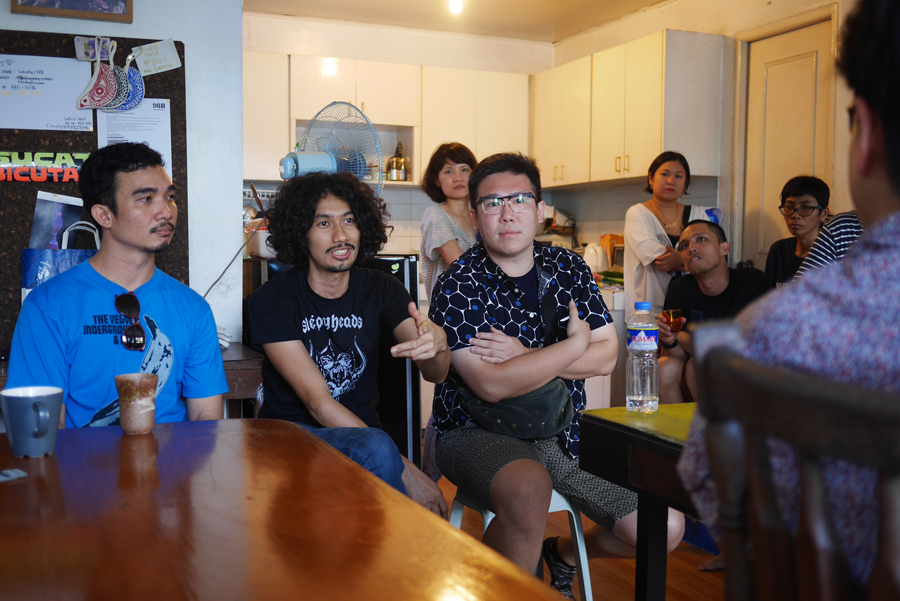 I finish my presentation. I am almost about to cry as I had to answer some questions in English but I was able to get through.
Here are the dishes I cooked today. Although it is Japanese food, for some reason they look like local dishes.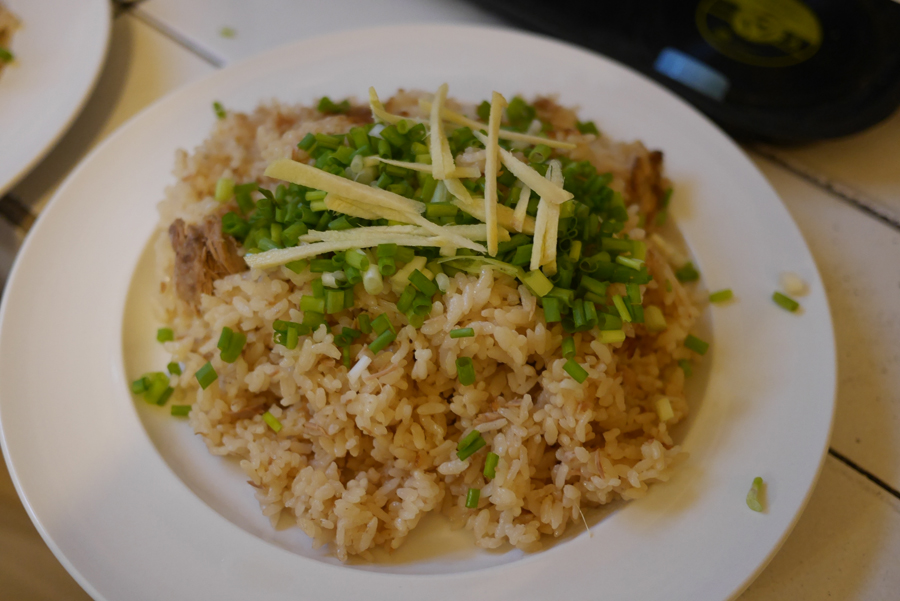 Feeling relieved. Cheers, Mark and Yoji. Thank you so much for today.
* The man behind us wearing a cap is J PacenaⅡ, who is a curator. To me he seems like a "Filipino Masaya Chiba" and I call him that to myself.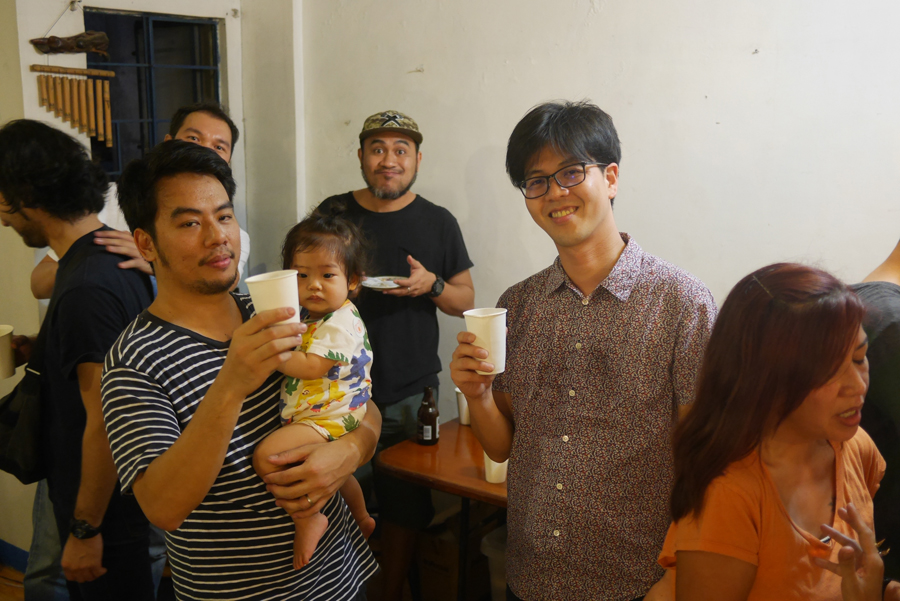 I take a picture with the people who stayed until the end.
Thank you to everyone from the Japan foundation for finding the time to come by.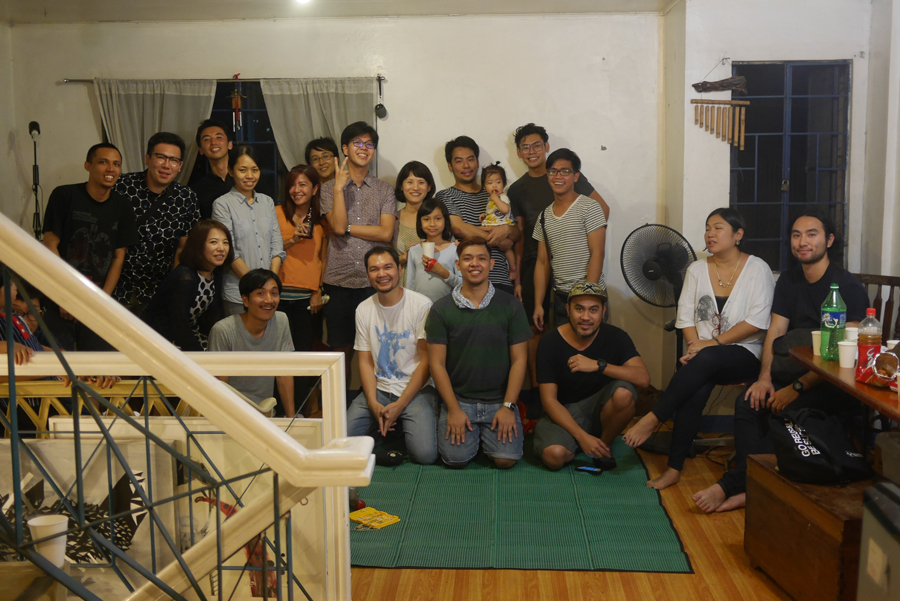 Today was a good learning experience for me.