06 February 2016|The Garage of Survival(SURVIVE!garage)
Well, today I am going to meet a person that the philosopher Antariksa refers to as "The godfather of mural painting". This is SURVIVE!garage, where I arrived in the evening. I try to interpret their name and come up with "The garage of survival". It is a name that really rocks.
This is the signboard of the entrance. Somehow I feel like it is accelerating~.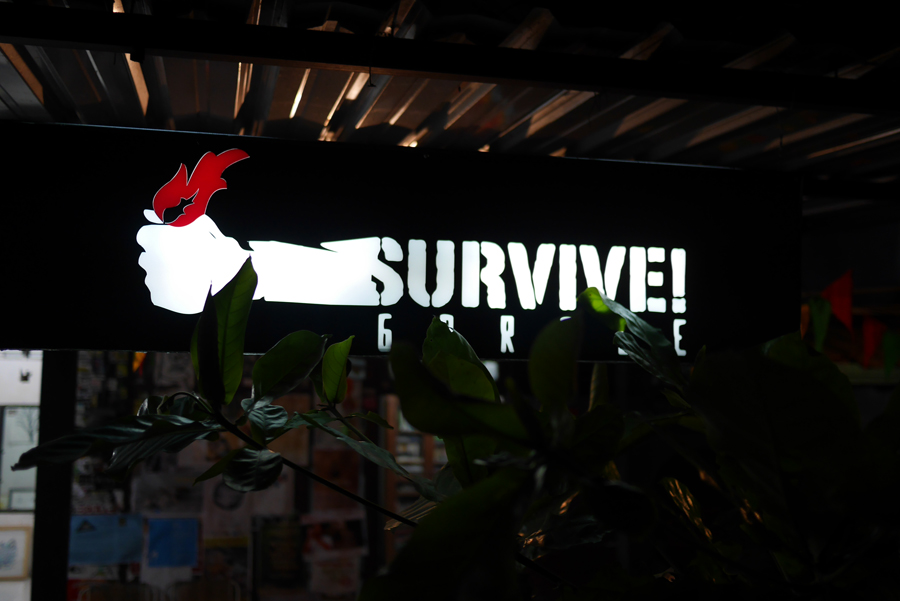 The founder, Bayu Widodo (left), shares with me their story.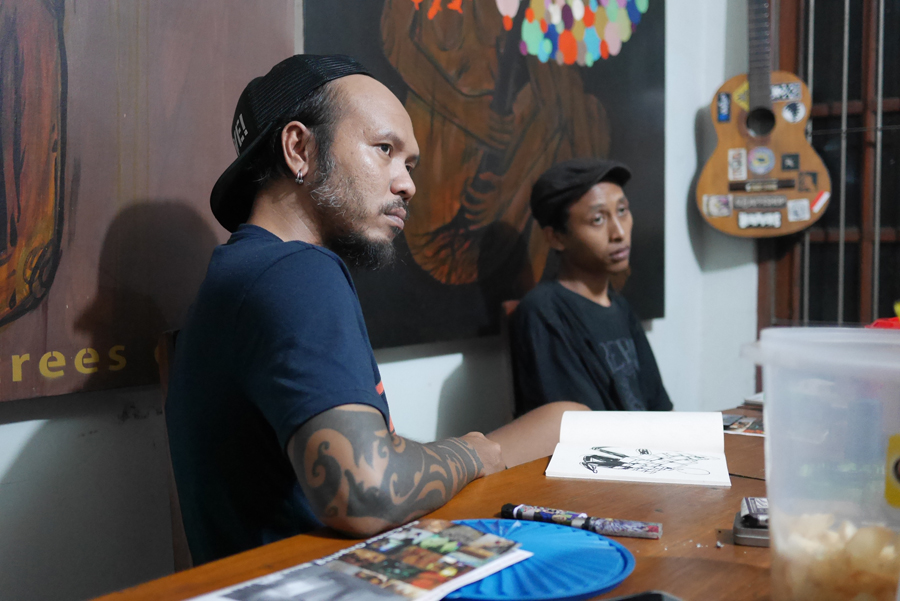 SURVIVE!garage was founded in 2009 as a meeting space, studio and exhibition. Organizing exhibitions once a month, the space introduces young artists who still have little experience. SURVIVE!garage is Bayu's studio-come-home and I feel keenly that young artists have been drawn to his overwhelming charisma. Though I thought that he played the central role as director and leader, actually this is not the case and all members discuss and make decisions on their projects together.
All the young artists adore Bayu.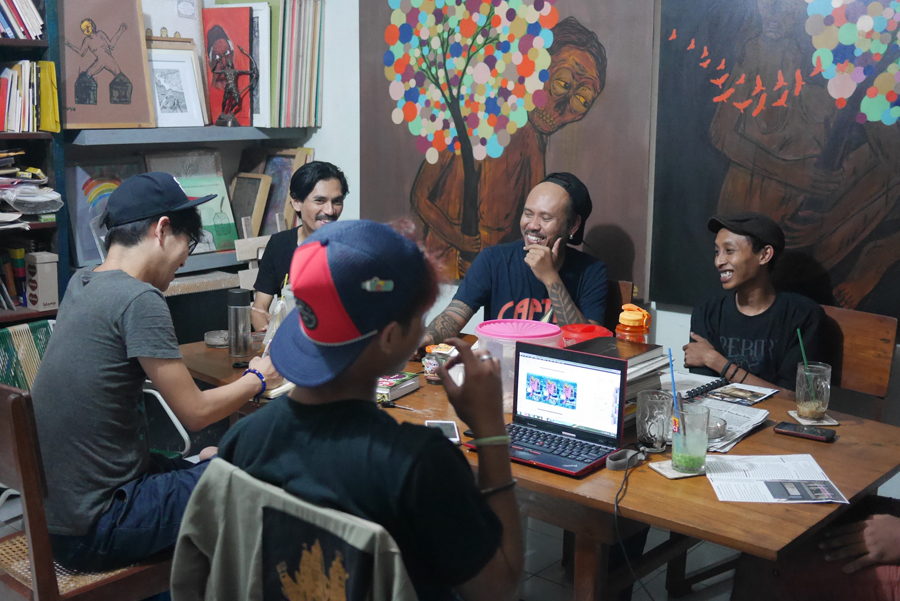 There are garage space before the entrance, gallery, workshop and shop. Those varied spaces can organize different project each other and also can use whole space in one project. When they organize music event, they also tailor the live painting show to it, it seems like many young artists in Jogja come to join.
This is part of the garage where they organize music concerts.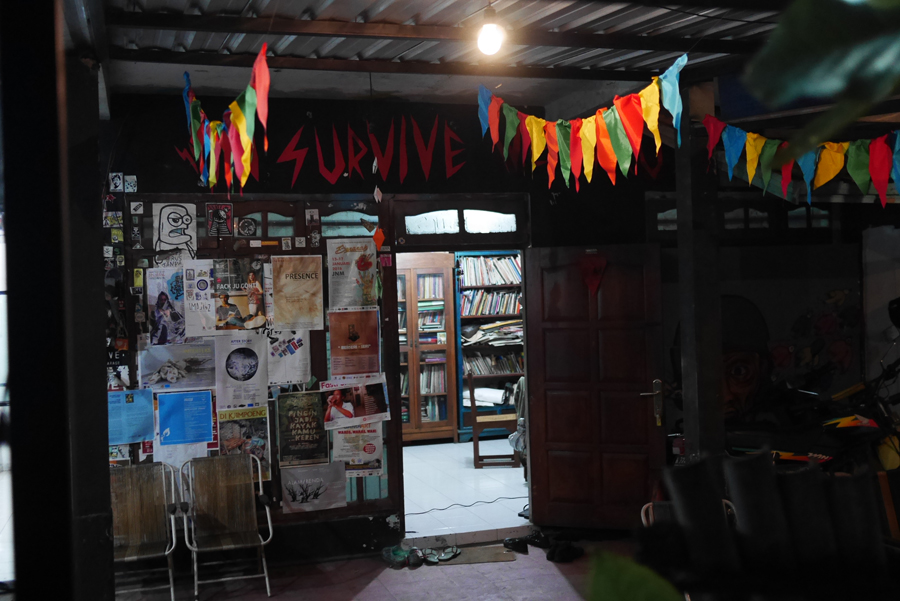 The mural on the garage wall changes regularly.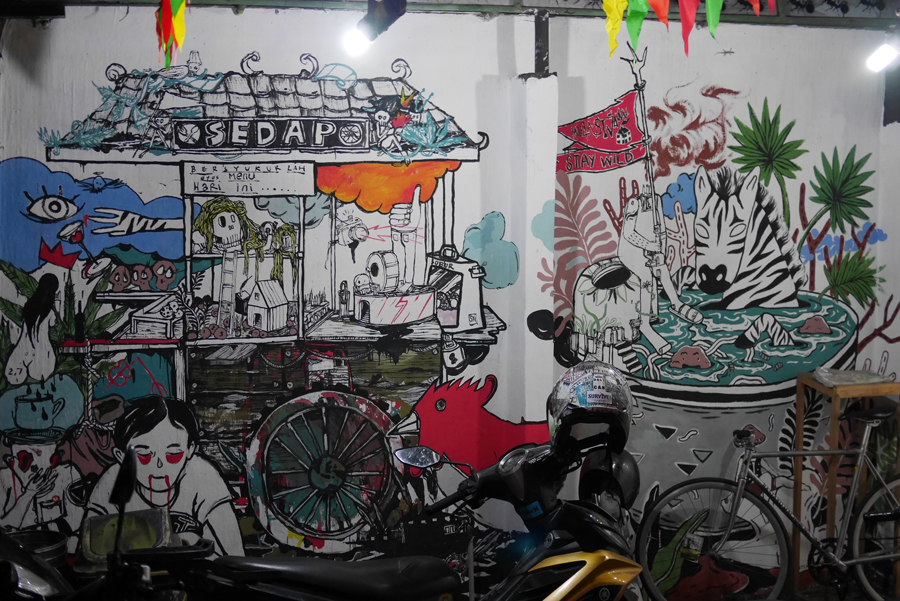 This is the workshop space.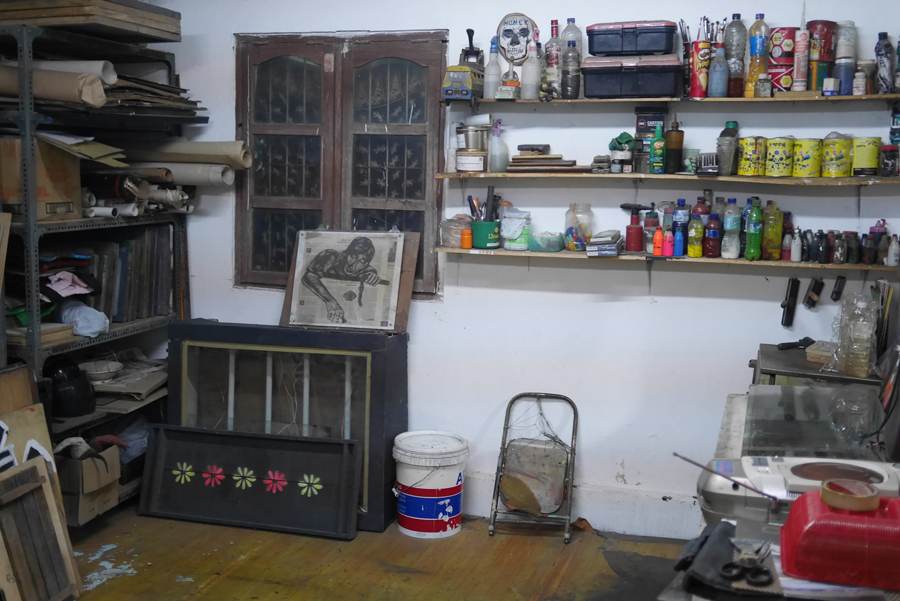 As its name suggests, the group focuses on independent sustainability without depending on external grants etc., they manage to maintain their operations with only the sales of art works and artists' related goods. But actually this is quite a challenge and they have faced the possible crisis of closing down several times. But on each occasion the associated artists have done their best to help and they've been able to overcome these difficult situations through the sale of small art works.
These are original merchandise. I bought a red cap too! By the way, the box is portable and they can take it around to sell things at events of other spaces.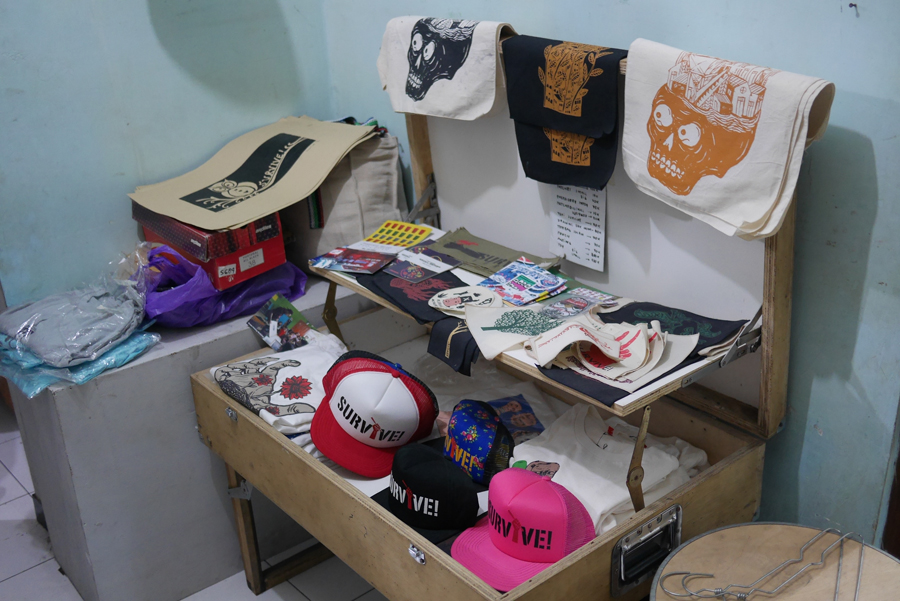 They sell print works of many artists those who are involved in this space.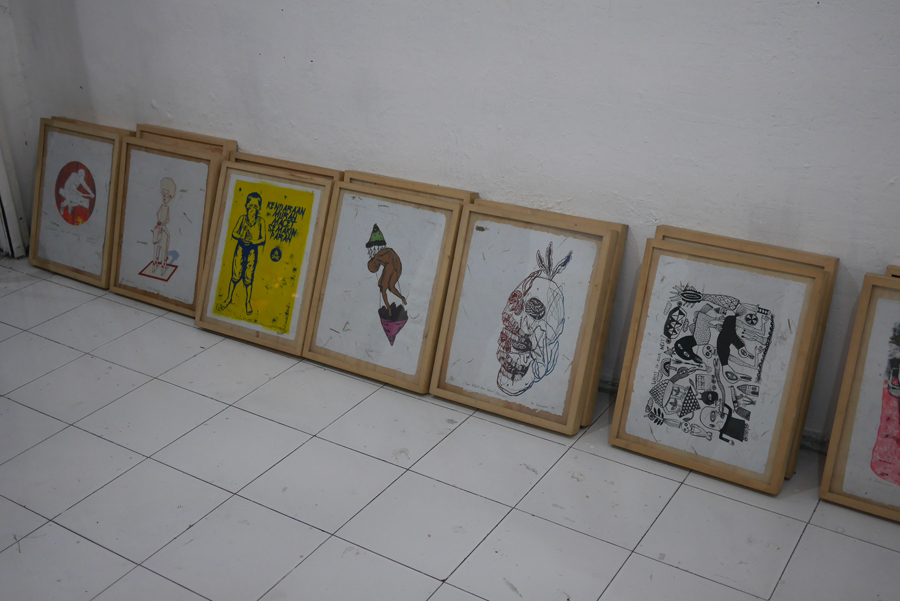 After I talked about Ongoing, they sympathized with me a lot and we hit it off with each other as we shared the challenges of keeping a space going not closing down. As "the godfather of mural painting" Bayu is a charismatic figure that all the street artists know and it seems like he is enjoying vigorous sales of his work as a painter as well. I am impressed that he seems to engage in sustaining this space to showcase not just his own work but that of young artists too. Although it might be hard to imagine from his look, he's an educator. Encouraging young artists to take the chance to lead projects and facilitating an internship program in collaboration with high schools and universities, he's really been thinking about next generation. That's so impressive~  
Tokyo and Jogja, moving forward together!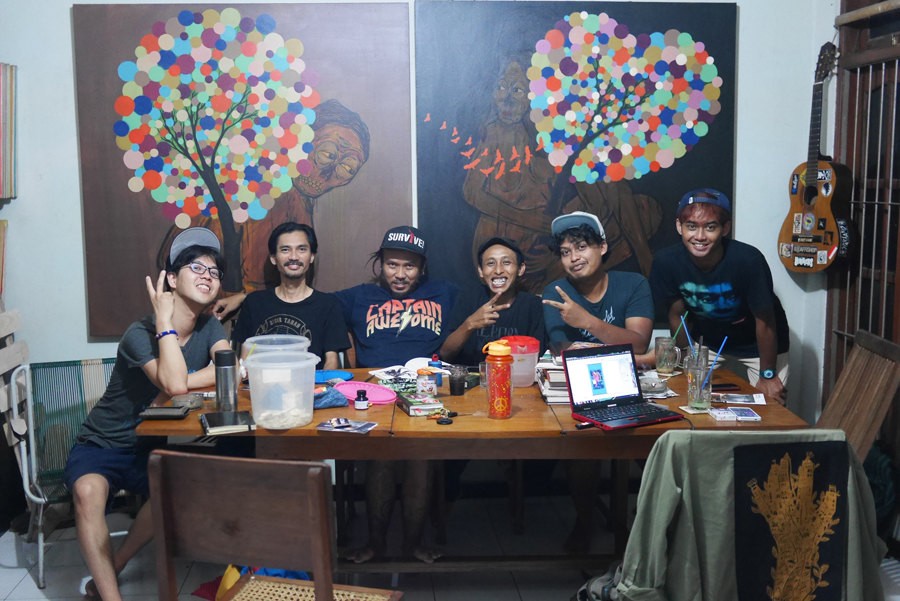 Sit up all night, and survive!
SURVIVE!garage
https://www.facebook.com/SURVIVEgarage-165480823507707/
SURVIVE!garage

Jl. Bugisan Selatan 11 Rt 1 Rw 8, Tirtonirmolo, Kasihan, Bantul, Yogyakarta
Established Year: 2009
Facility and Activity: Gallery, Residence, Shop, Workshop, Music Event