21 February 2016|Cultivating the Future(Chiang Mai Art Conversation)
Voila! After hopping on a plane, I've arrived in Chiang Mai, the second largest city in Thailand. And I see a familiar friendly face at the airport. Here to meet me is Ms. Sutthirat Supaparinya, a.k.a. 'SOM', the founder of Chiang Mai Art Conversation(CAC), which is my host organization here in Thailand. Thank you, SOM! I'm so excited about my time in Chiang Mai!
We head straight to a large exhibition space in Chiang Mai University. And, Oh my god! What's this? There's a group exhibition going on of artists selected by the CAC alongside 5 Japanese artists who I'd selected and sent here as Art Center Ongoing artists! (Ok, I admit it. I already knew about it. But it's still exciting)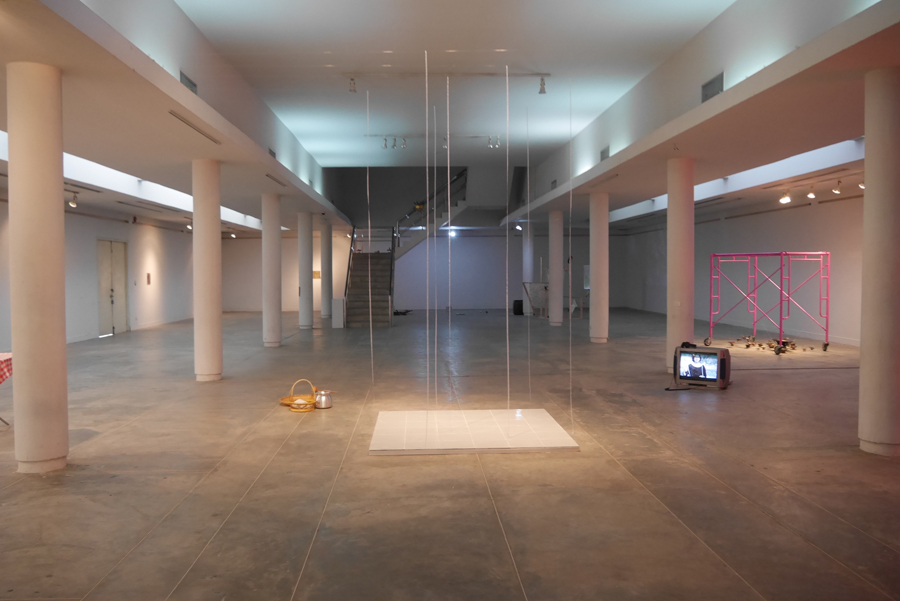 These Japanese artists arrived in Chiang Mai three weeks ago and they've been spending the time researching and making their artwork. Today is the second day of the show. None of them are in the gallery right now, so I'll just take some photos of their work.
——————————————
Unusualness Makes Sense – Alternative Art Practices by Thai and Japanese Artists
Date: 18 – 25 February 2016
Exhibition Location: Chiang Mai University Art Center
Opening and Symposium: 20 February, 6 pm at Chiang Mai University Art Center
Artists:
1. Jiratchaya Pripwai, Thailand
2. Chiang Mai Collective (CMC) – Arnont Nongyao & Thatchatham Silsupan, Thailand
3. Kenji Ide, Japan
4. Yuya Koyama, Japan
5. Marico Aoki, Japan
6. Akiko Kinugawa, Japan
7. Maiko Jinushi, Japan
Curators:
1. Nozomu Ogawa, Art Center Ongoing, Tokyo, Japan
2. Sutthirat Supaparinya, Chiang Mai Art Conversation, Thailand
——————————————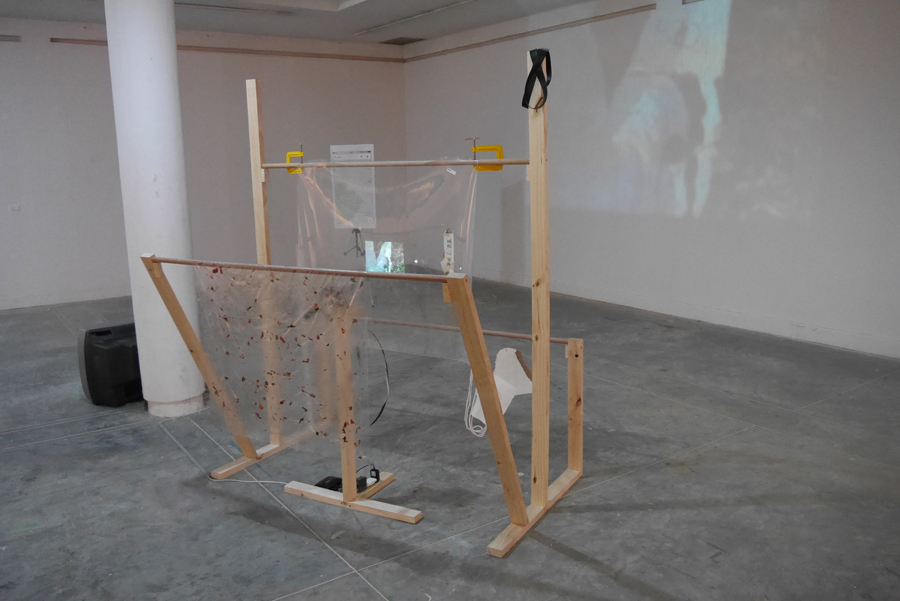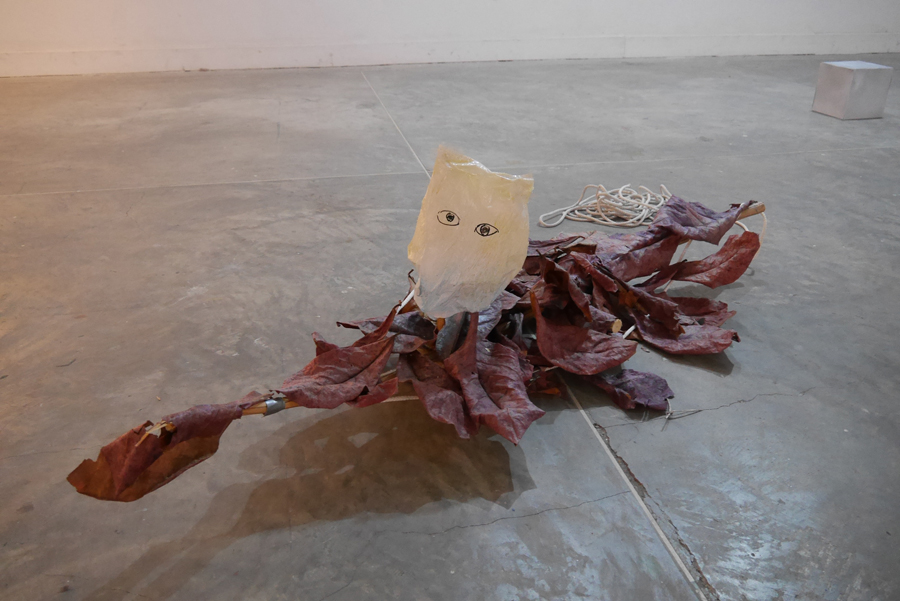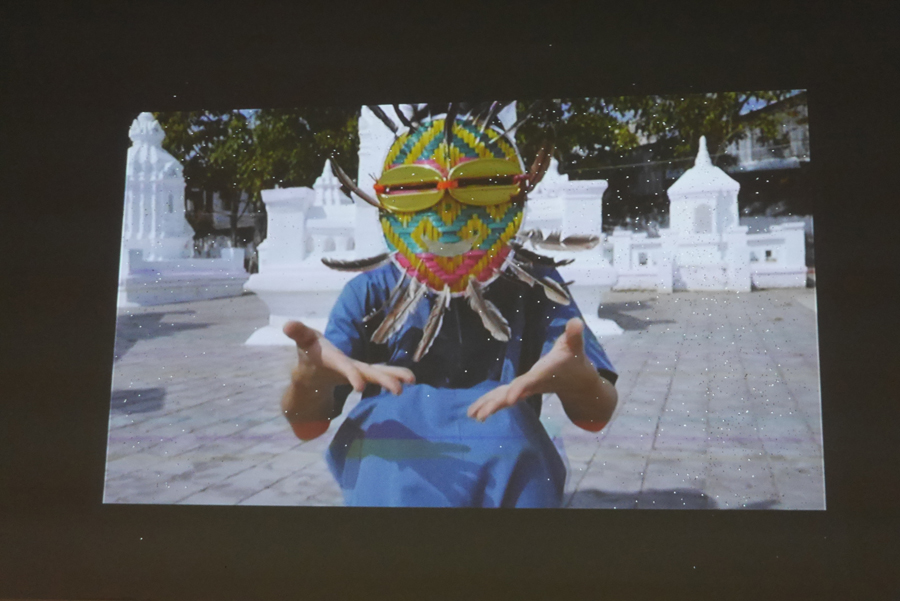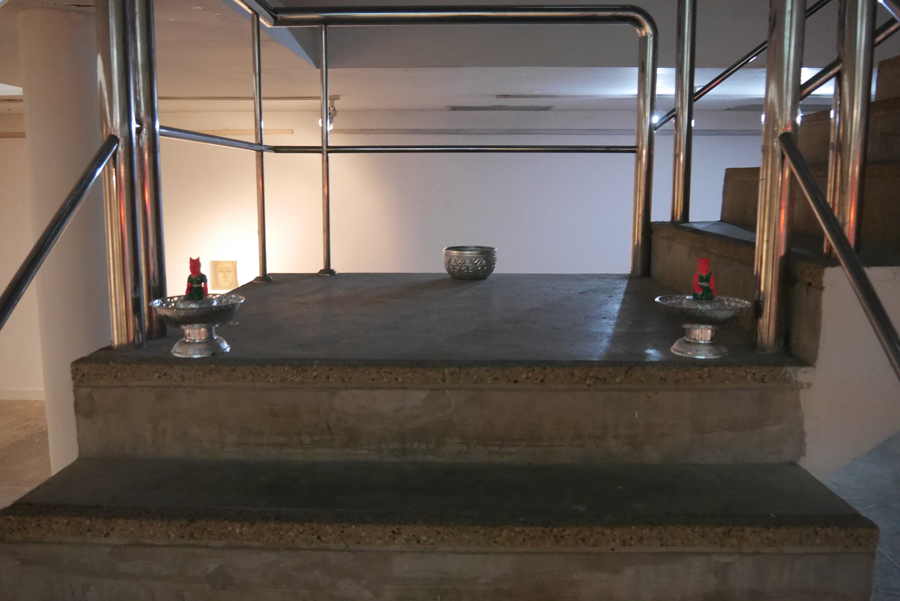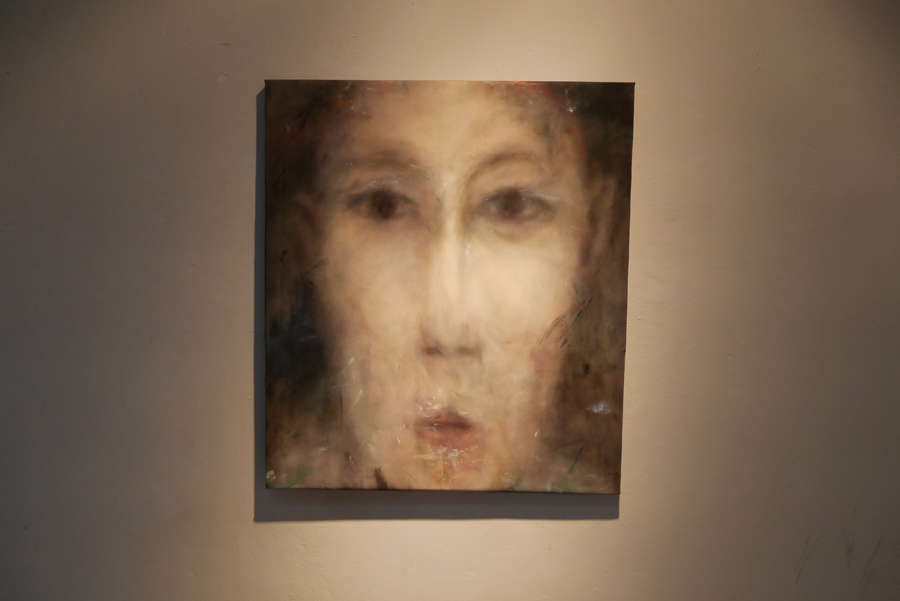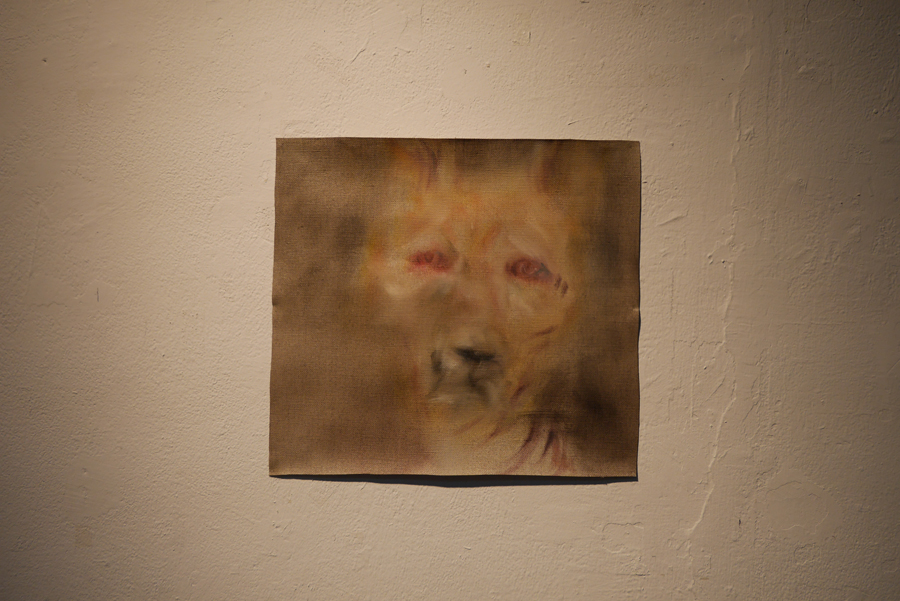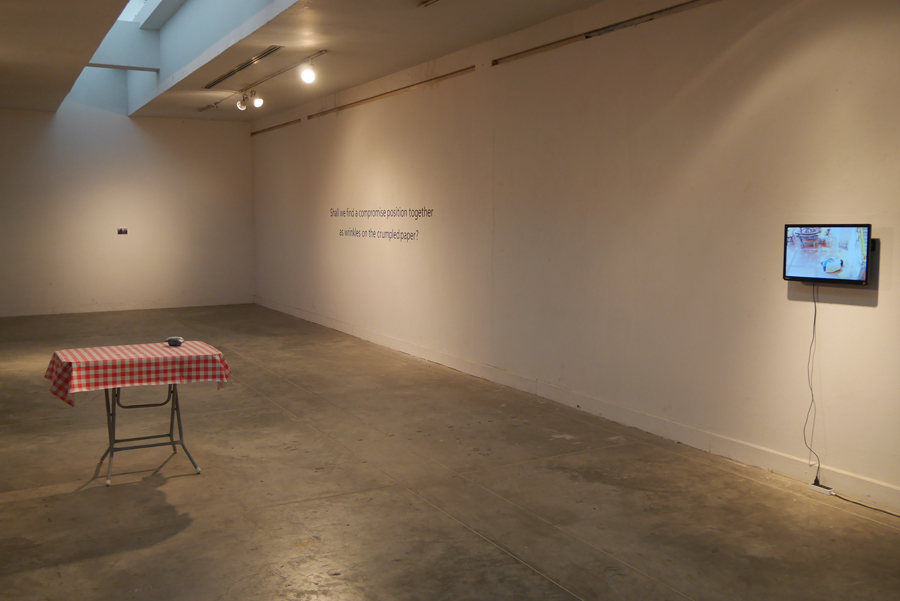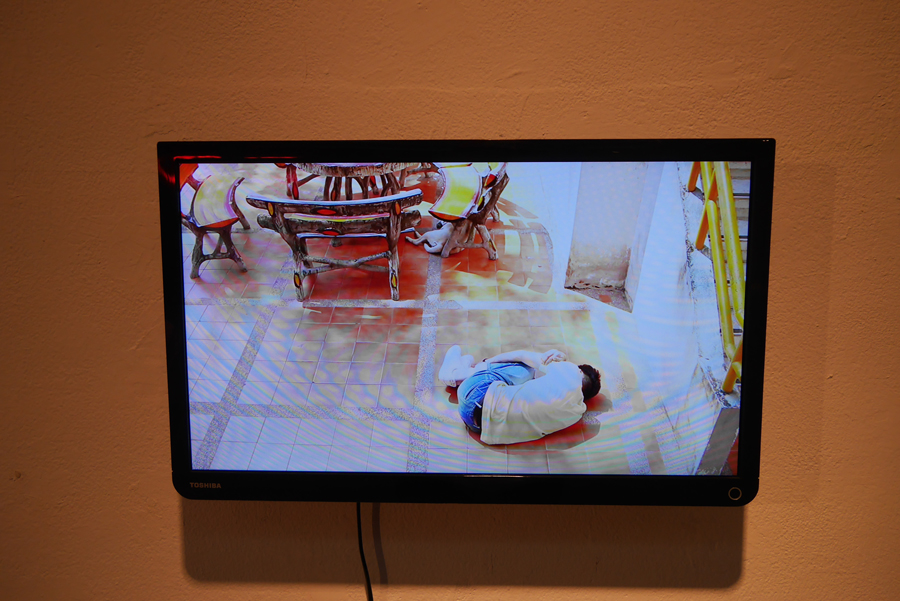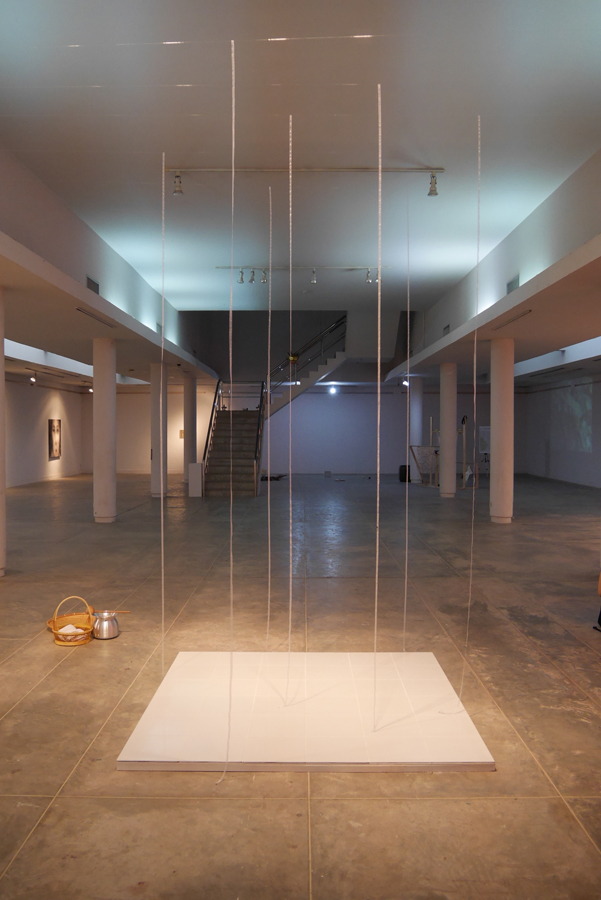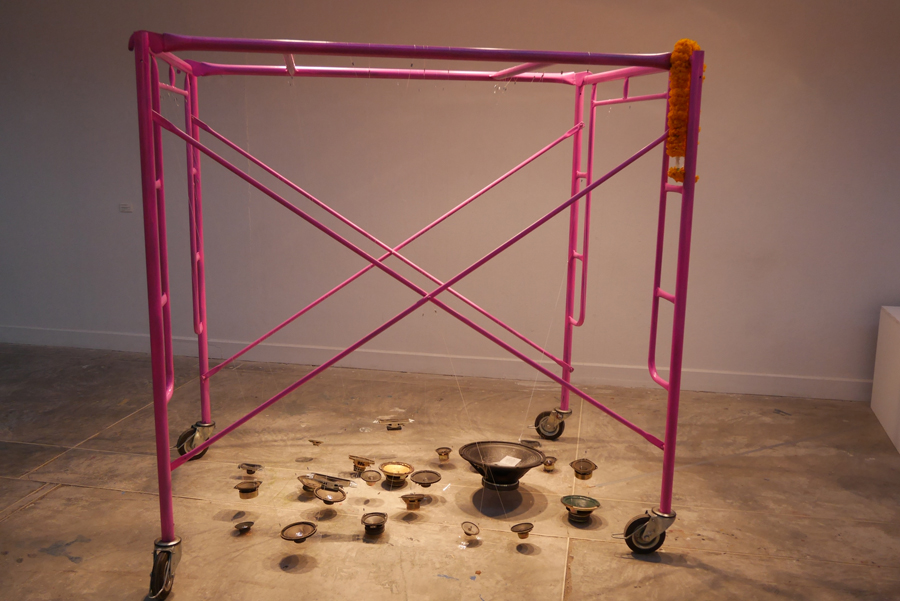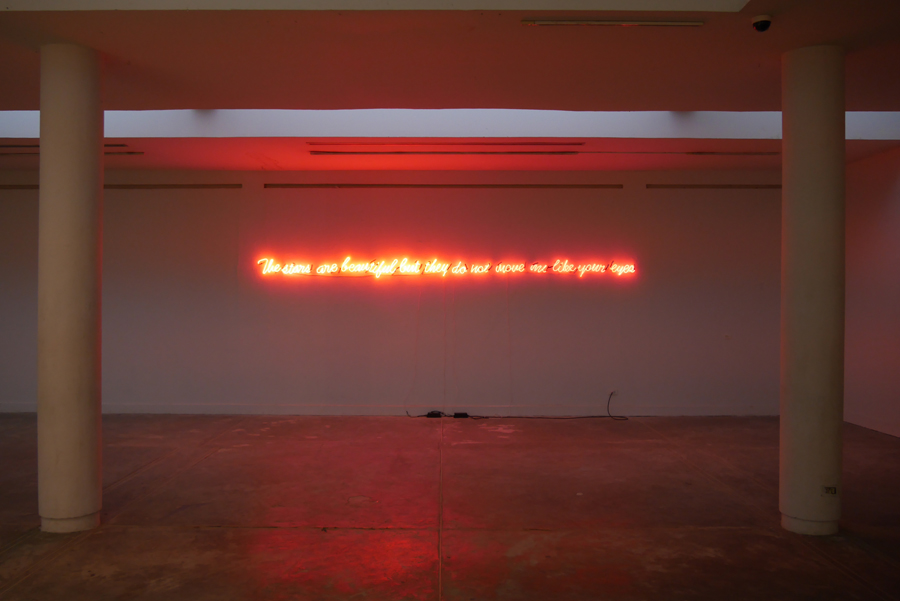 I meet up with my artists later on in the evening. I've never really had the chance to drink beer in Indonesia before, so… might as well celebrate our reunion by drinking an unbelievable amount of it! Why not? Needless to say, the next day I have a hangover. Apparently today is the opening reception and symposium. Whoops! I'd better sober up quickly.
Before I know it, the reception starts. Ooh la la, so many people have come to the gallery!! And everyone's properly looking at the artwork and taking it seriously. Ahhh, that makes me so happy!
This is the entrance. The title is "Unusualness Makes Sense".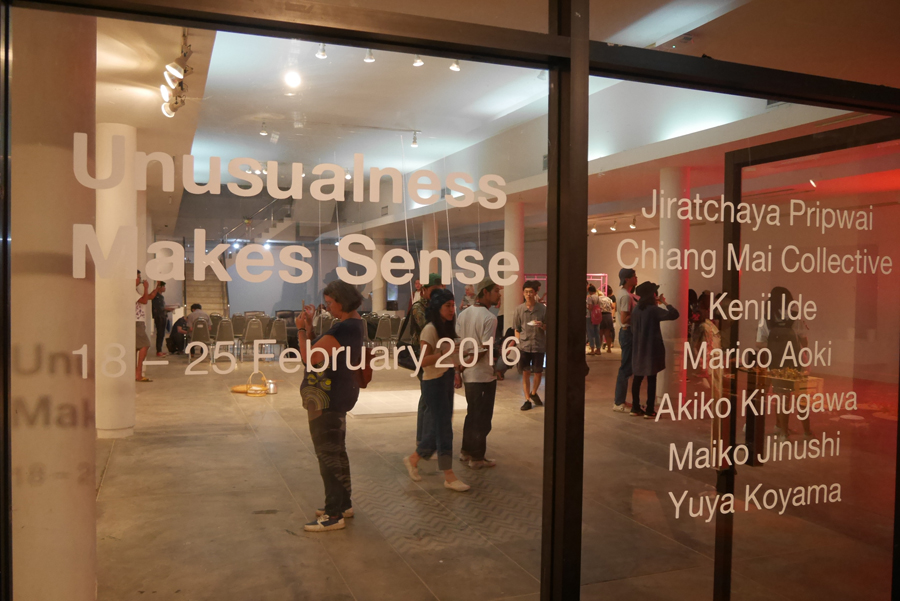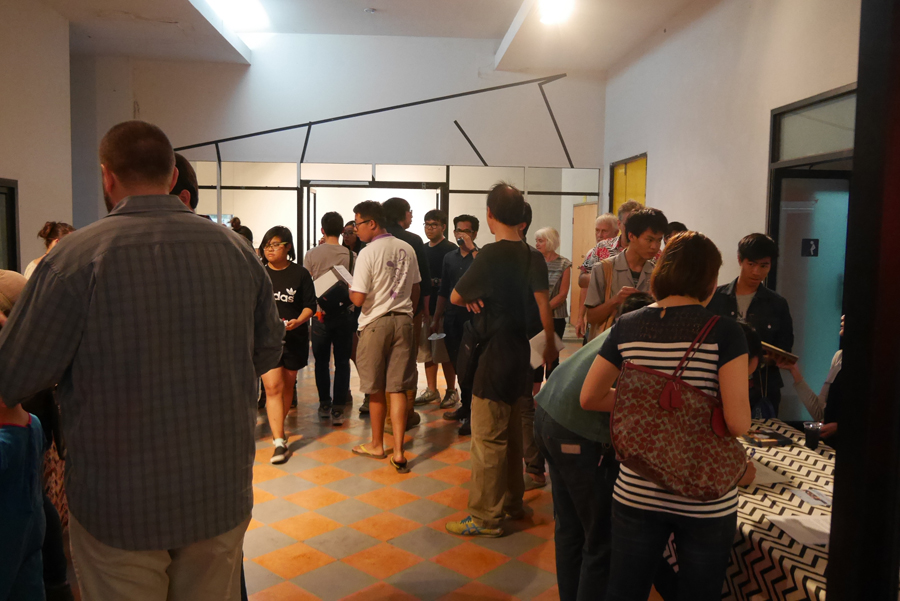 People talking about the work.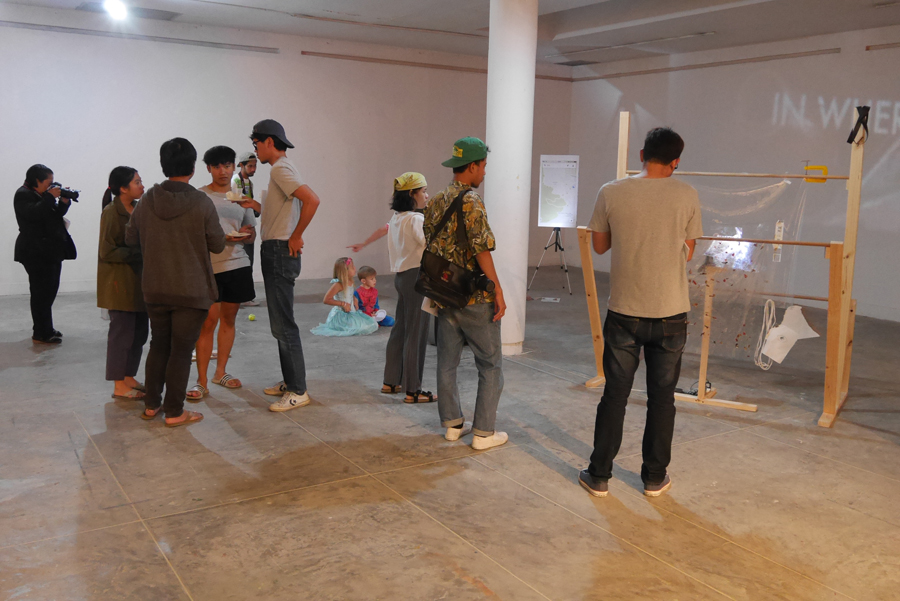 These people are talking about something too.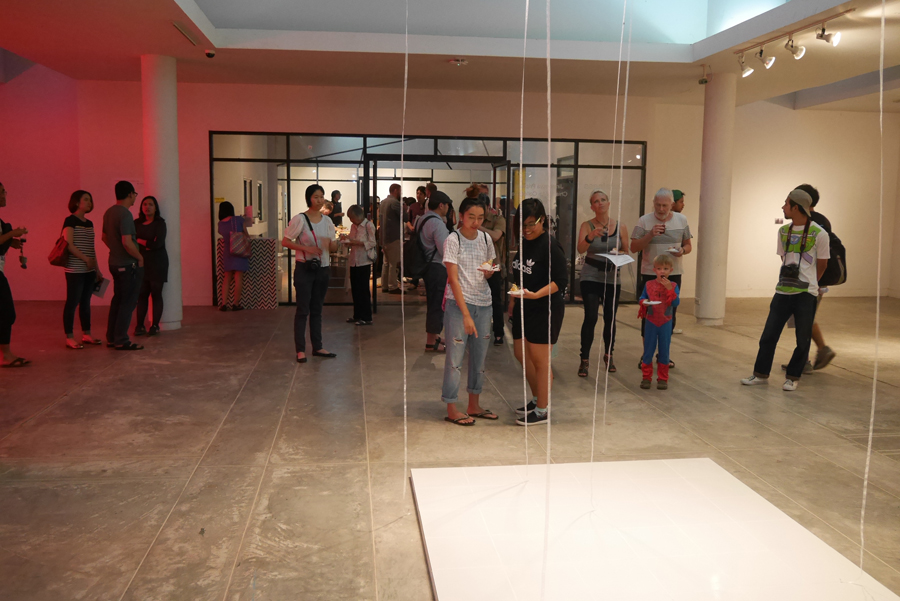 A child looking at Jinushi's work.
A tired Ide. And behind him, oh my..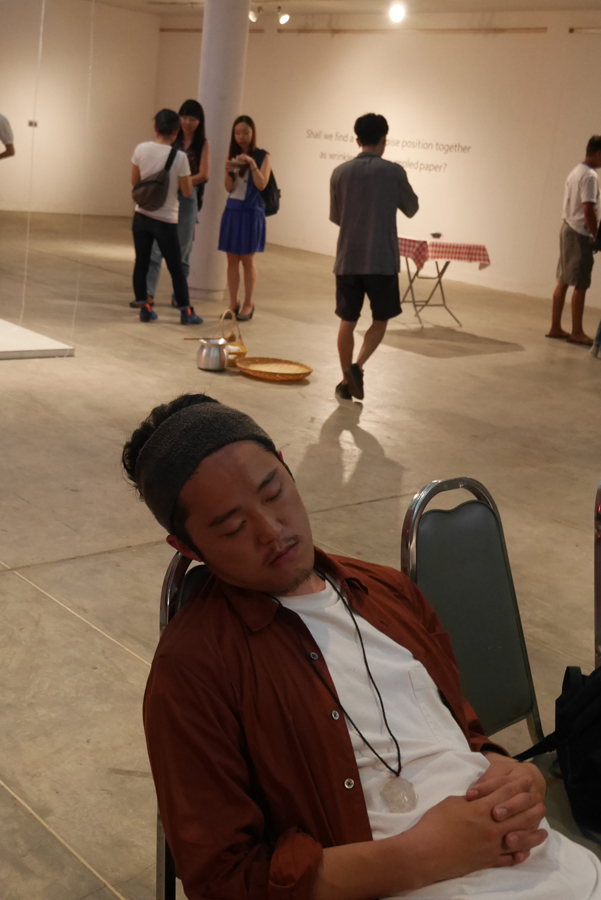 Yukie, the super-staff member of Ongoing, came to Chiang Mai just for this reception day! Everyone is so surprised! Thanks, Yukie!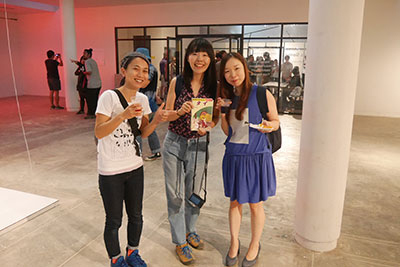 Finally the symposium's getting going. It starts with the artists introducing their work, before the panelists get into a deep, philosophical discussion about "what is 'alternative'?" The conversation whizzes about in English, Japanese and Thai.
Everybody on stage!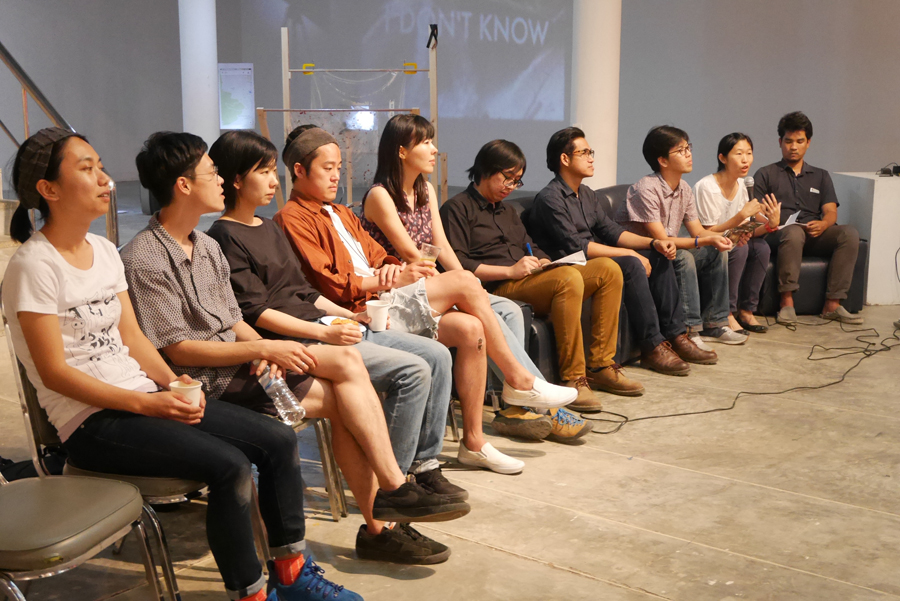 Kinugawa's speaking English too!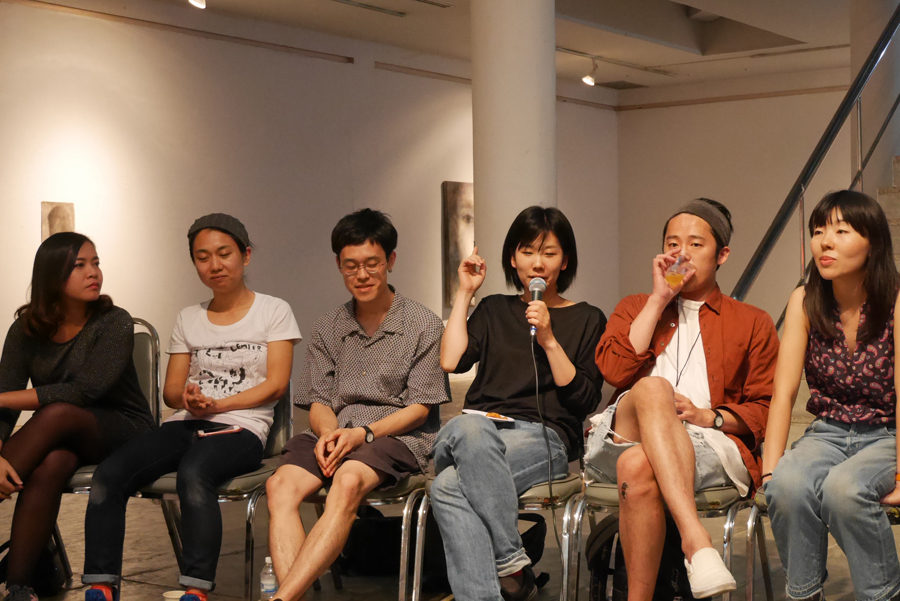 Yhod (on the right in this pic) translates into Thai for us. What a star!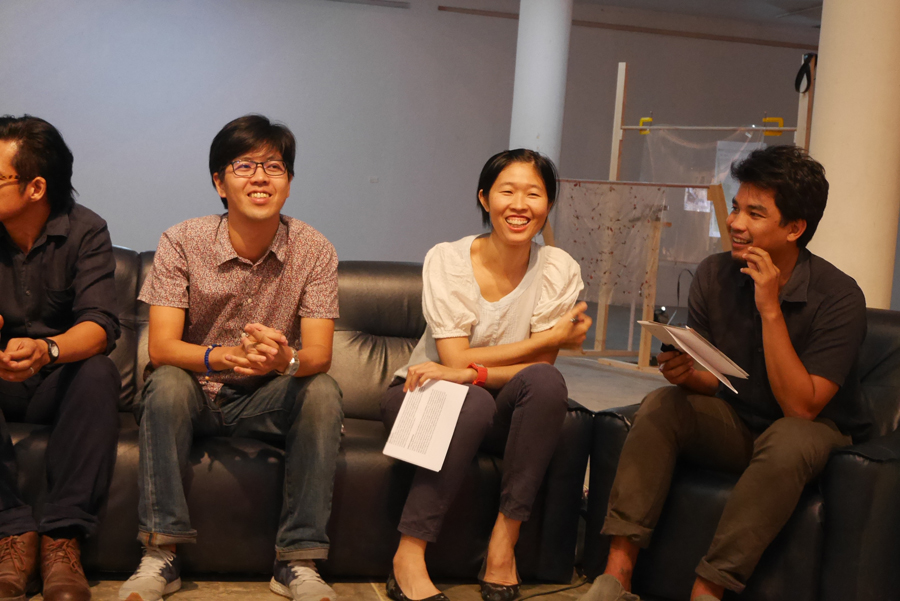 The symposium gets a bit chaotic, but SOM seems really happy with it, so I'm glad.
Finally we take a photo with everybody. The man on the left wearing glasses is Arnont, who took part in the Koganecho bazar in Yokohama, Japan, in 2015. He's participating in this exhibition as a member of the Chiang Mai Collective. Great to see him again!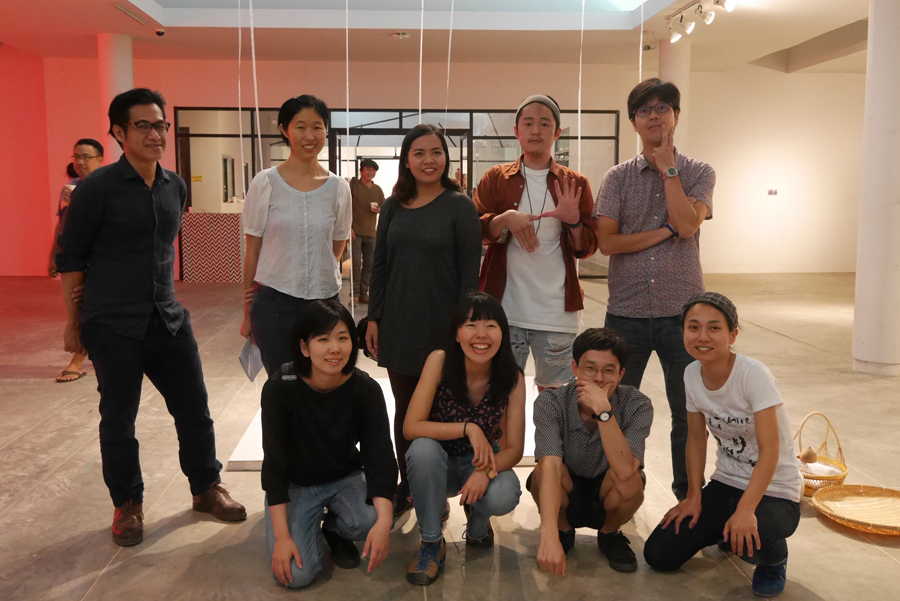 Here I think I ought to introduce the Chiang Mai Art Conversation(CAC). CAC started their work in January 2013. One of the founders, SOM lived in New York for six months after receiving a grant from the Asian Cultural Council (ACC) in 2011. In the same year, she exhibited at Koganecho Bazaar Festival. In 2012, she also participated in Tokyo Wonder Site's artist in residence program. She got a good look at the American and Japanese art scene, and took a lot of inspiration from the experience. After returning to Thailand, at the same time as researching art activities in Chiang Mai, she had discussions with young artists in the city about what was needed most for the art scene there. (The other core CAC members since the beginning are Atikom Mukdaprakorn, Ded Chongmankong.) This brought the group to the conclusion that what was most priority necessary at that time was not single events like art festivals or exhibitions, but improvements to the infrastructure: things like archives and information on contemporary art. So the first goal of CAC was to create an environment for young artists working in Chiang Mai that would allow them to share their experiences and develop alongside one another.
To raise the fund, CAC asked six contemporary artists who are known worldwide and have a deep connection to Chiang Mai, for instance Rirkrit Tiravanija, Kamin Lertchaiprasert, Kosit Juntaratip, Araya Rasdjarmrearnsook and Apichatpong Weerasethakul, to donate works. With those artworks, CAC sold them directly to art collectors who interested to support their vision and activities. From these sales, CAC had a first budget to run their activities and set up a website – an art information center online.
In 2015, the CAC raised sponsors for making the first edition of Chiang Mai art map. At the same time, CAC team visited many art spaces in Chiang Mai, and by finding out about them they built up a new network. Finally, CAC launched the art map in September 2015. They contributed the map at many art spaces, hotels, restaurants and cafes in Chiang Mai and Bangkok, which spreaded the word of art spaces in Chiang Mai and the CAC.
This year the CAC produced a fourth art map in cooperation with Galleries Night Chiang Mai, which is an art event taking place around the city. Since the beginning, the CAC has been getting project offers not just in Chiang Mai but from a lot of other cities and countries too. Since July 2016, CAC partner with Japan Foundation Asia Center to organize "Asian Culture Station", where is their first physical office. At Asian Culture Station, it allows them to extend their art and culture activities with experts in Southeast Asia and Japan.
This is SOM, at Navin Rawanchikul's studio.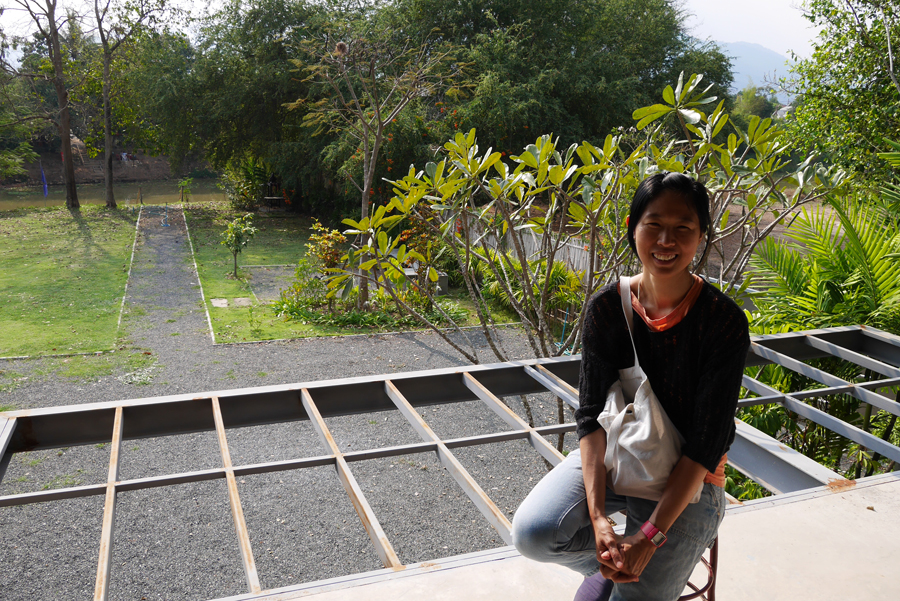 the nonprofit artist-run initiative, is pioneering in the Chiang Mai art scene.
『CAC- Chiang Mai Art Conversation(CAC)』
http://www.cac-art.info/
https://www.facebook.com/cmartconversation/?fref=ts
Chiang Mai Art Conversation

Chiang Mai
Established Year: 2013
Facility and Activity: Planning and Coordination of Art Project, Publishing, etc.