23 February 2016|Stomach Soup and Majestic Chiang Rai(Angkrit Gallery, Art Bridge Chiang Rai)
We left Chiang Mai early in the morning and took a bus, famous in Southeast Asia for 'those who are prepared to die', arriving in Chiang Rai. After visiting places like Mekong Delta and dope art places, we finally arrive.
This is Angkrit Gallery, the only alternative art space in Chiang Rai.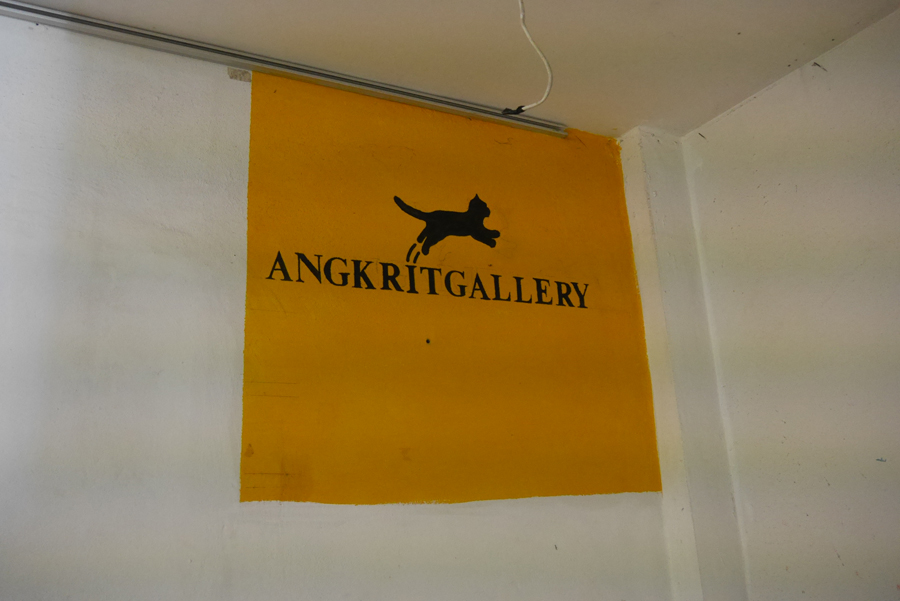 I interview Mr. Angkrit Ajchariyasophon, an artist and founder of the gallery to which he gave his name.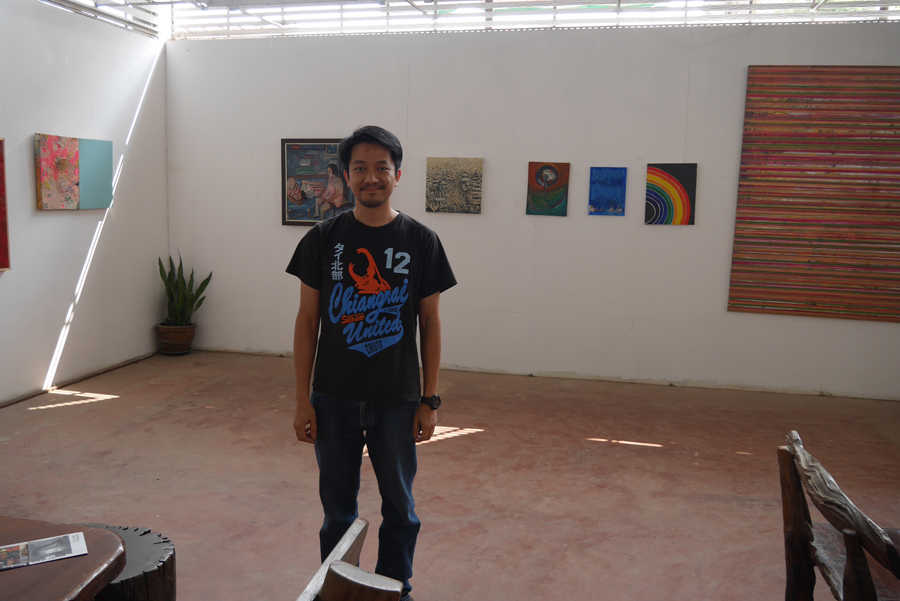 Angkrit Gallery is an art space begun in 2008 with a gallery, library, living space for artists-in-residence, restaurant and café. Mr. Angkrit studied art in Chiang Mai and returned home to Chiang Rai following his graduation. He started the gallery after learning that there were no places in Chiang Rai for local artists to gather together or hold exhibitions.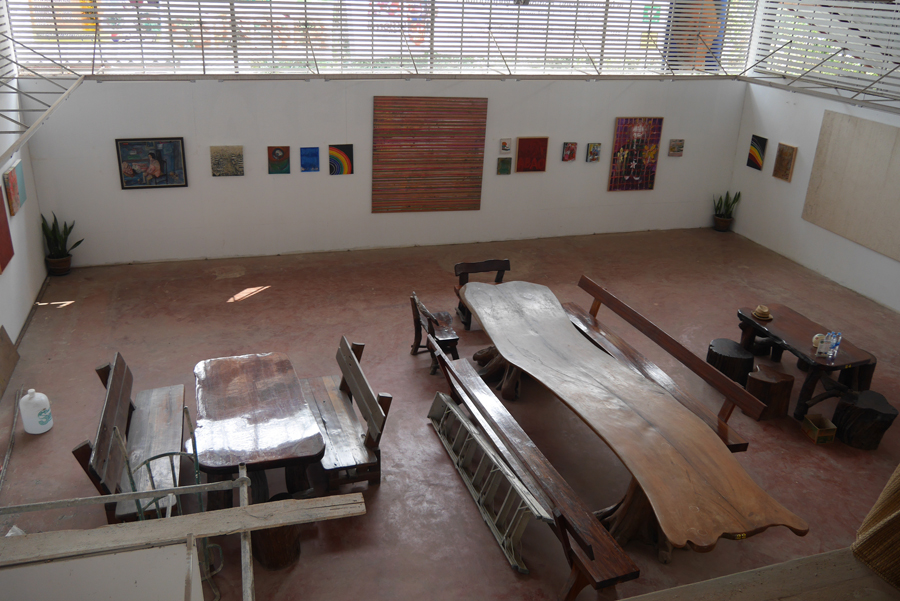 He offers opportunities to young artists, particularly those without previous solo shows, to hold exhibitions and the gallery has ten exhibitions per a year. The building used to be a storehouse, but Angkrit has been using it as an art space, and lives and works there as well. The gallery also holds music concerts, performances and film screenings. This is exactly what an art center should be, isn't it?
The gallery and library spaces are currently under renovation.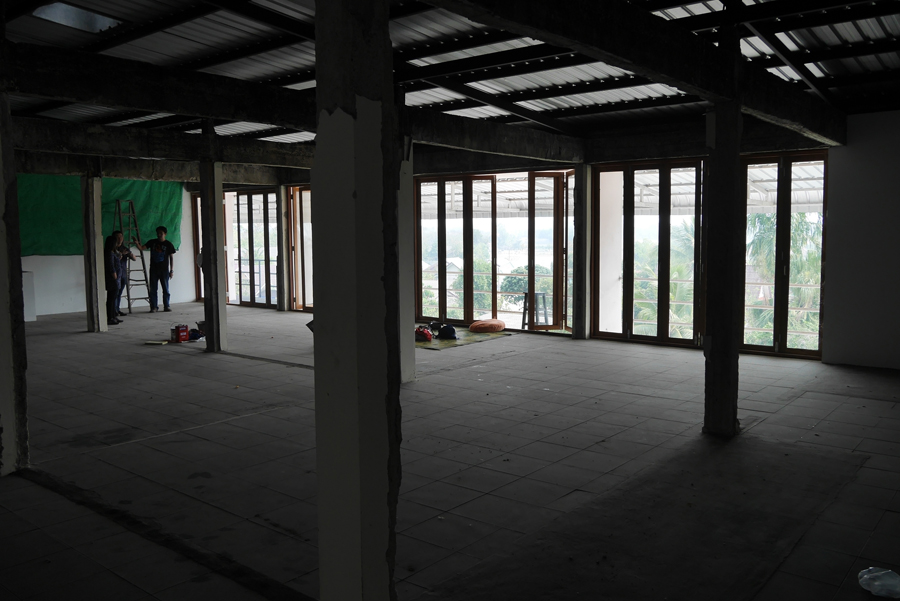 It's quite large: I expect it will be a nice space.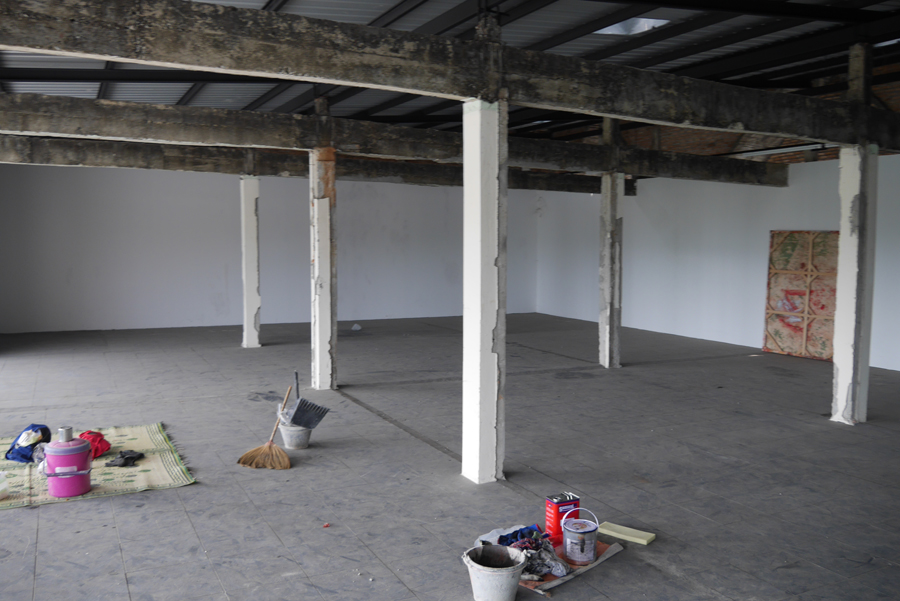 It also functions as Angkrit's own studio.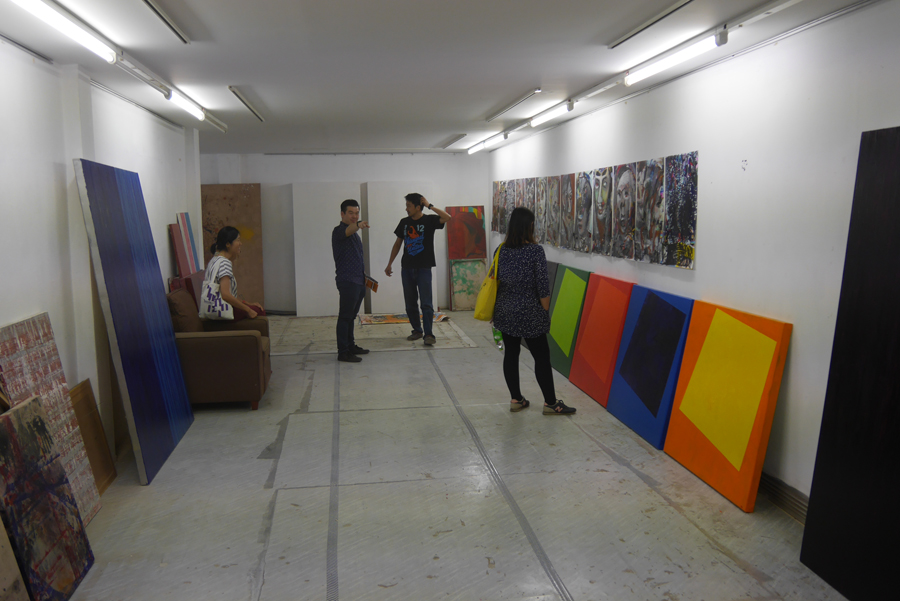 On the first floor is a restaurant famous for its pork entrails stew (called niku-jiru in Japanese). The restaurant was started by Angkrit's father. The key to its taste is probably the Tennessee brandy used for concealing the entrails' smell.
This is the niku-jiru I mentioned.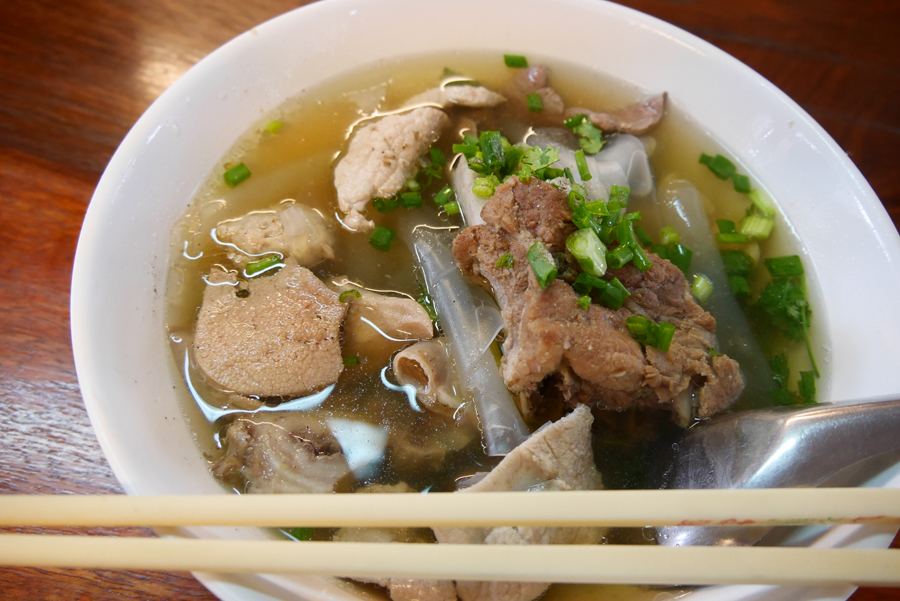 A picture hangs of his father pouring brandy into the niku-jiru.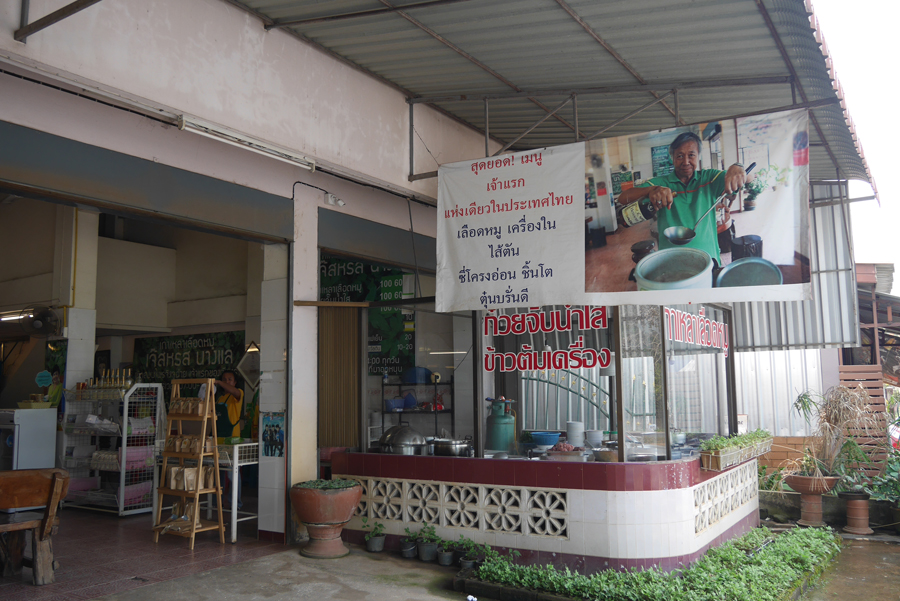 We ate together and it was delicious! I guess the brandy did a good job. His father was amazing in that he was able to build such a huge building with the success of niku-jiru alone. The restaurant on the first floor is its second location and Angkrit is its manager. The renovation of the upper floor will soon be complete, at which point a huge art space will appear in Chiang Rai. The niku-jiru is delicious, there's a lot of art to see, and, more than anything else, the smiling Angkrit is there! Actually, he's quite a famous young artist in Thai art scene!
Along with Angkrit's drawings.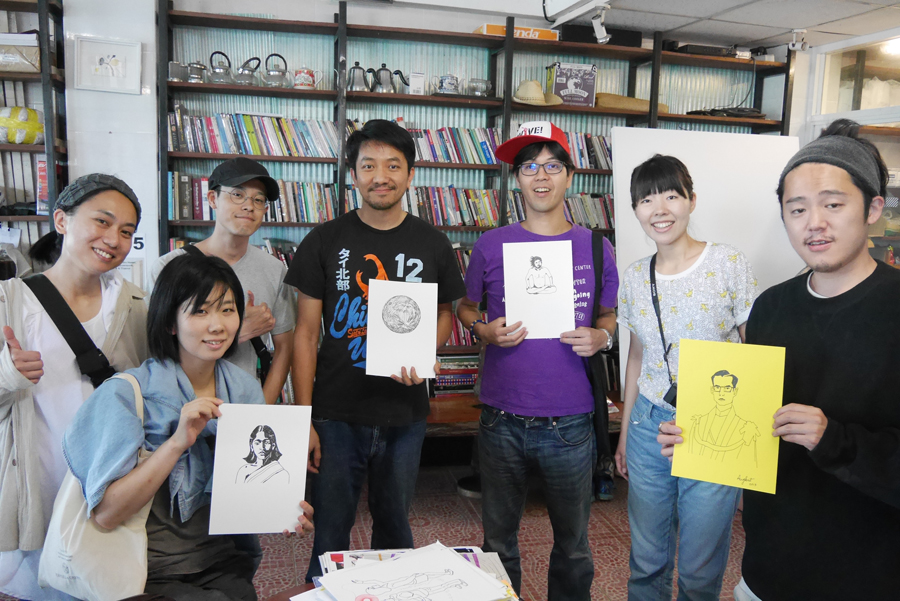 I guess art also needs a clincher to grasp its viewers' interest.
*Angkrit Gallery closed in 2016.
Angkrit open new Gallery "ARTIST+RUN GALLERY" in Bangkok.
http://www.artistrun2016.com/
https://www.facebook.com/artistrungallery2016/?ref=bookmarks
Afterwards, we visit Art Bridge Chiang Rai, another art space in Chiang Rai.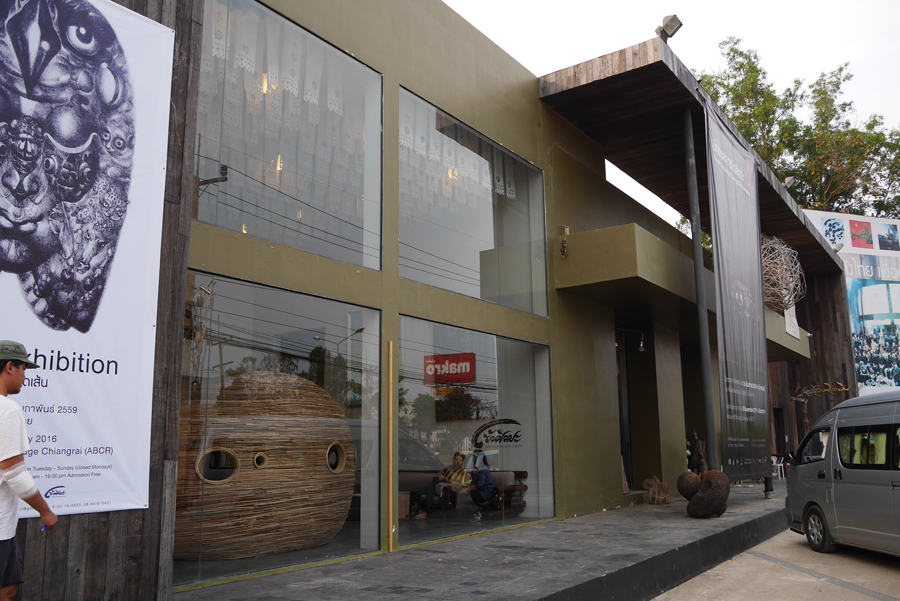 Art Bridge Chiang Rai's gallery manager, Ms. Potjawan Panjinda, tells us that there was was no contemporary art museum in Chiang Rai before this. A group of concerned local artists, who wanted to fix the situation, started a crowd-funding campaign to collect money from companies. In 2013, Art Bridge Chiang Rai finally opened, in a space that was originally a language school. Currently, more than 200 people, including artists and sponsors, are registered as members. The building has two large and small galleries, a conference room, a museum shop and a restaurant. Since Art Bridge Chiang Rai works closely with local schools, many students come to attend artist talks and lectures.
On the day of my visit, there is an exhibition by member artists, with an array of art pieces.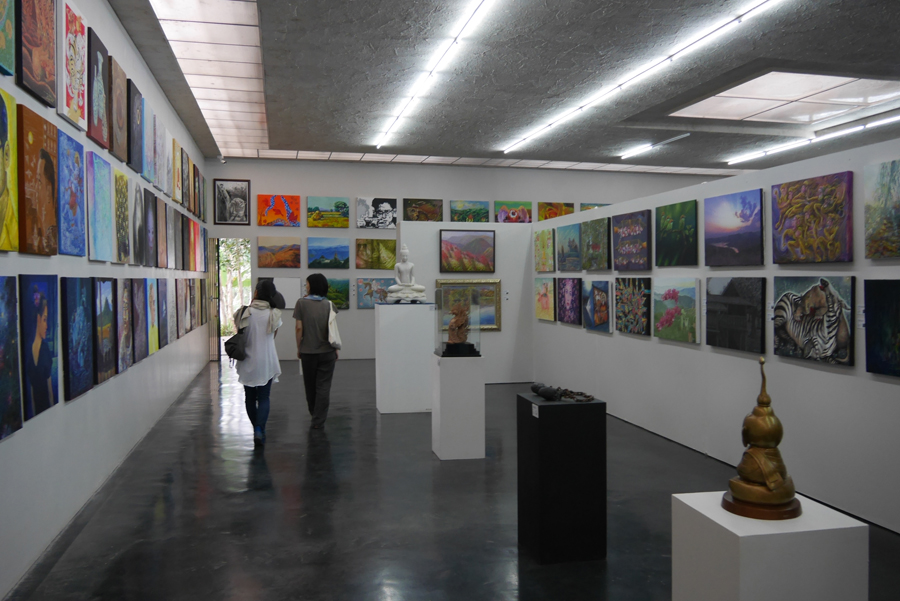 This is the restaurant. The food is really good.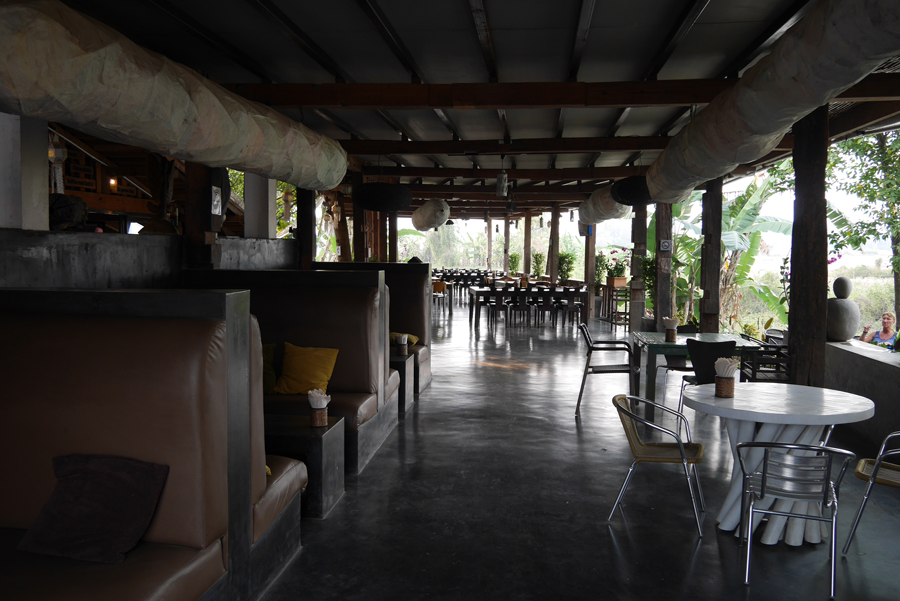 They have five or six exhibitions per a year in a large gallery. Internationally renowned artists, local artists from Chiang Rai, young Thai artists and member artists hold exhibitions. Art Bridge Chiang Rai operates based on the sales of art pieces, merchandise from the museum shop and the restaurant. When sales are insufficient, board members donate funds to cover operational costs. The building is well-designed, and feels like a private museum.
This is Ms. Potjawan Panjinda, a very kind person.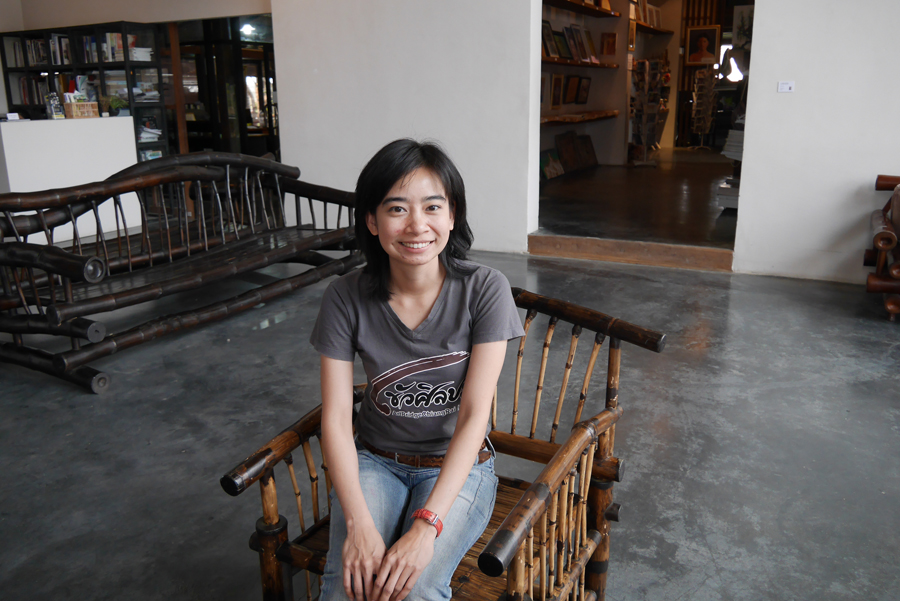 Of course, we take a group photo as if on a class trip.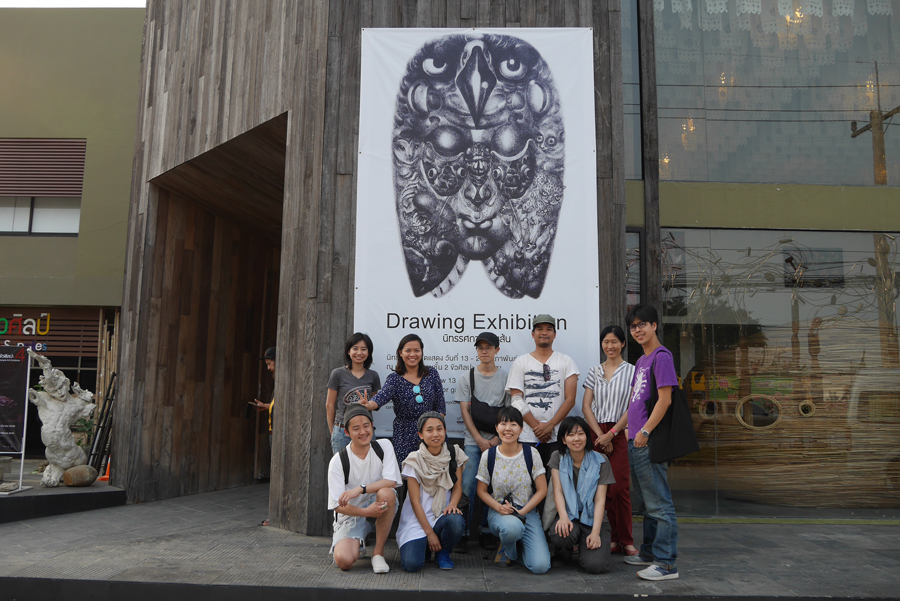 I am curious about its twelve board members
Art Bridge Chiang Rai
In addition, we visited two crazy places in Chiang Rai. The keywords are black and white. The black place is definitely more extreme.
The white temple.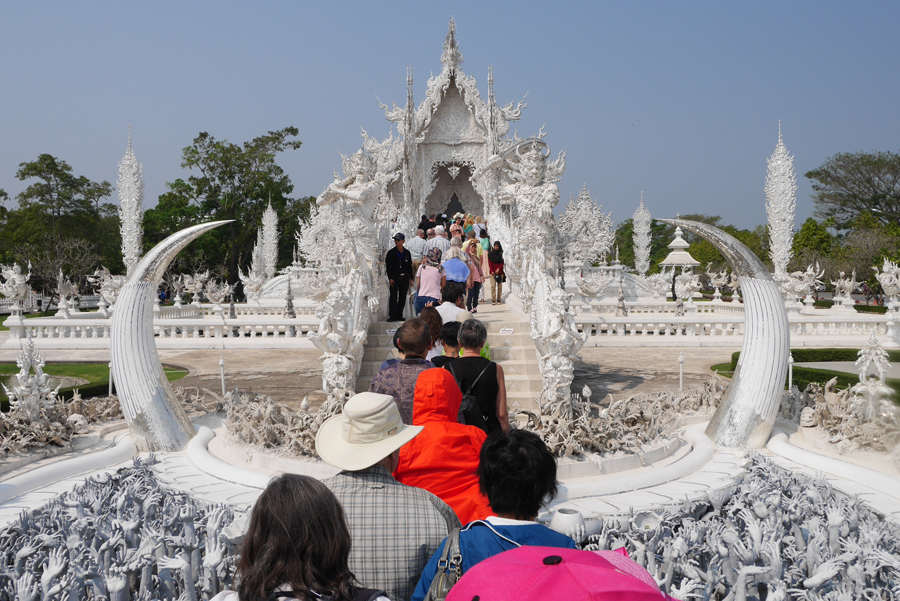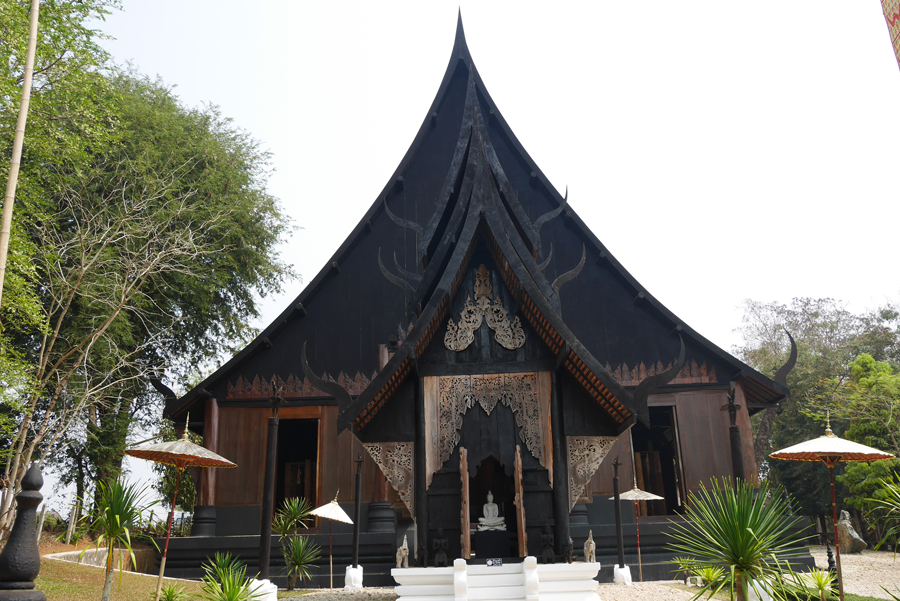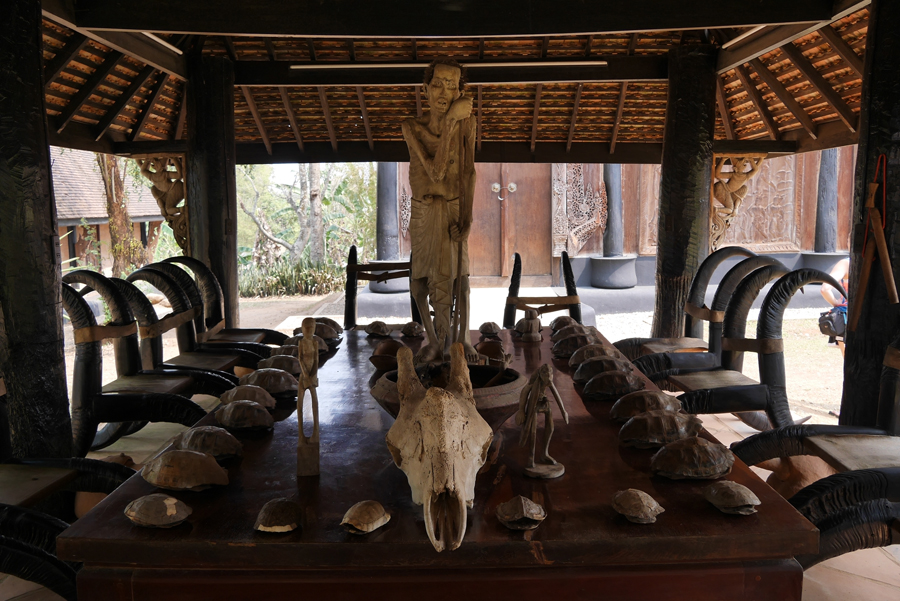 A huge stuffed alligator.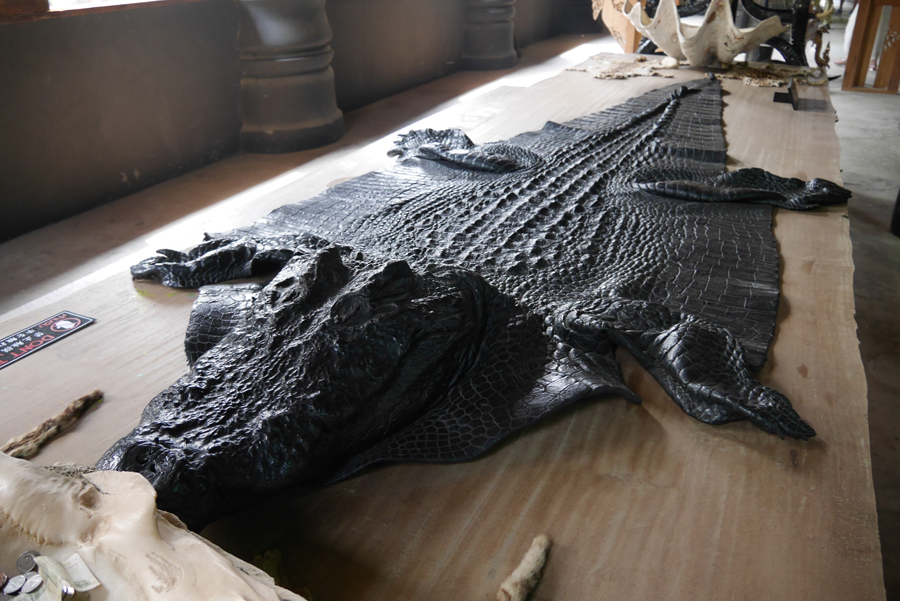 I guess I saw it in Ultraman.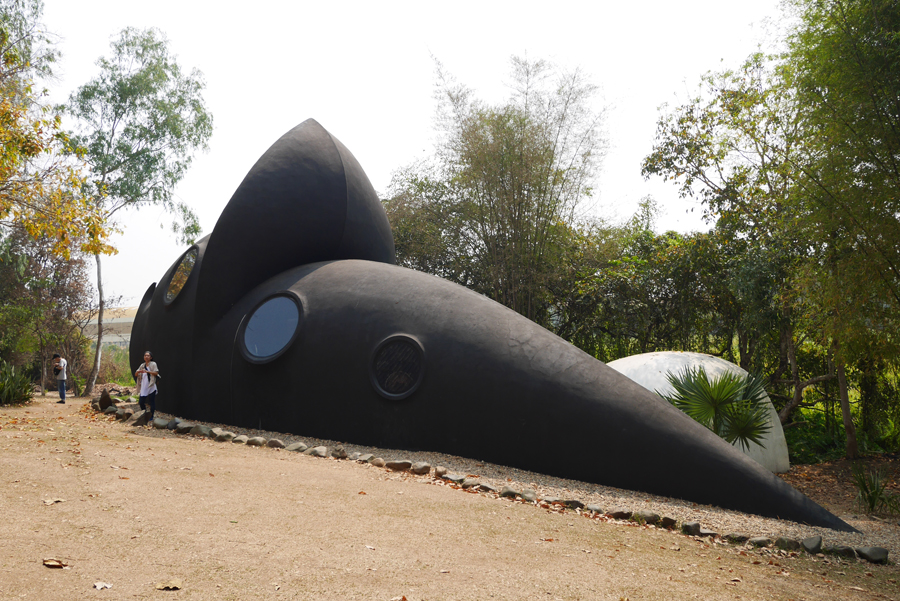 Here is a picture with Mr. Ide at Mekong Delta. Can you find us? We are on the top of elephants.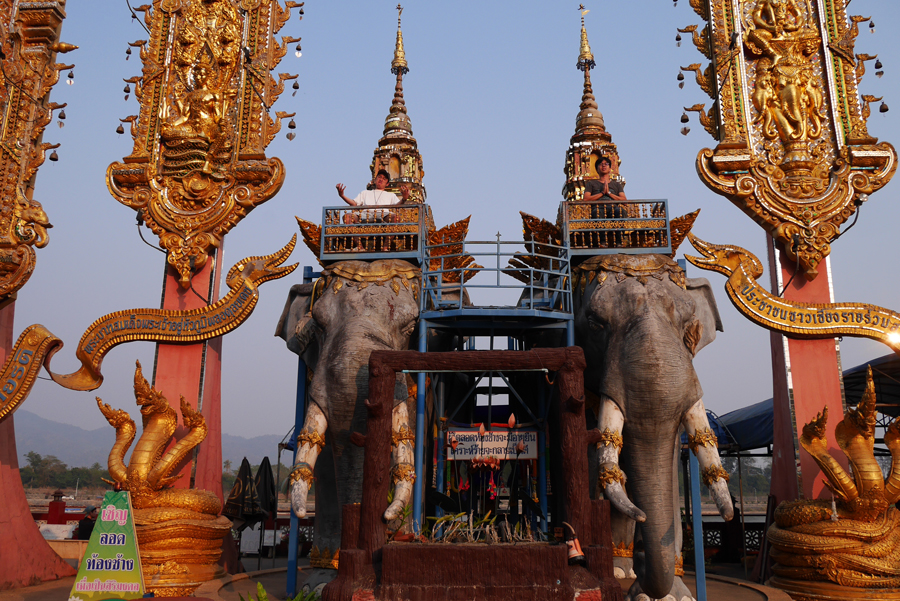 Angkrit Gallery

99 M2 Phahonyotin Rd. Nanglae, Muang Chiang Rai
Established Year: 2008
Facility and Activity: Gallery, Library, Restaurant, Workshop, Talk, Residence, Music Event

Art Bridge Chain Rai

Phahonyothin Rd, Tambon Ban Du, Amphoe Mueang Chiang Rai, Chang Wat Chiang Rai 57100
Established Year: 2012
Facility and Activity: Gallery, Library, Shop, Restaurant, Workshop, Talk, Music Event