24 February 2016|Appearing Images(Lyla Gallery, Documentary Arts Asia, Ung Shop Gallery Film )
Today I go researching more art spaces in Chiang Mai.
Here we go!
The first place is Lyla Gallery. The founder Ms. Lyla Phimanrat tells me the story.
It on in the second floor of a warehouse next to a hotel.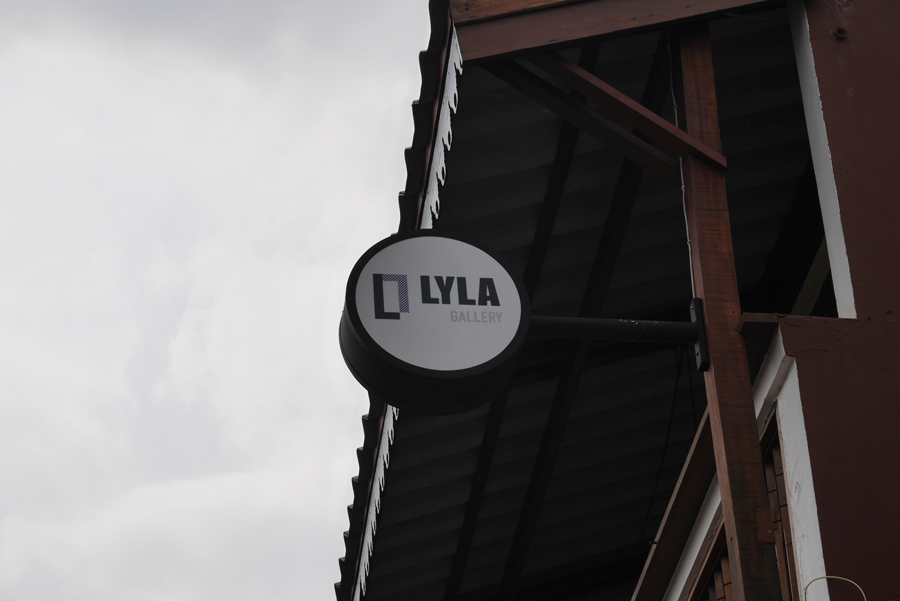 Ms. Lyla started this gallery in 2015, after she had worked for a gallery in Bangkok for several years. She holds exhibitions around six times a year at this gallery space that was renovated from the storage space of the hotel. Besides these exhibitions, she holds many collaboration events with other genres, for instance performance nights or music concerts.
A huge exhibition space.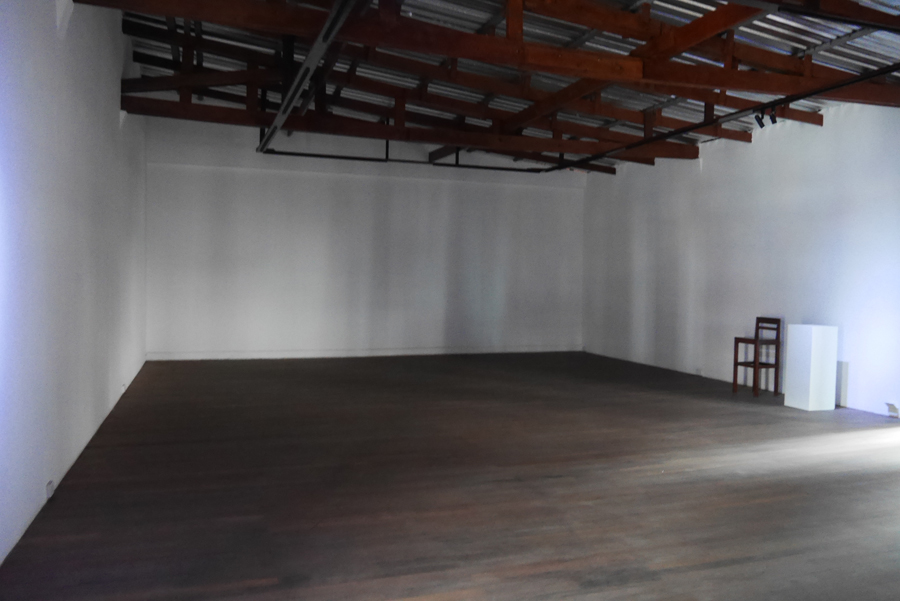 The gallery has been actively participating in art fairs and trying to create a network between Thai artists and the international art scene. From her story, I can get a sense of the effort she has made to improve the situation of Chiang Mai, where the contemporary art market is not still big.
This is Ms. Lyla, a beautiful person.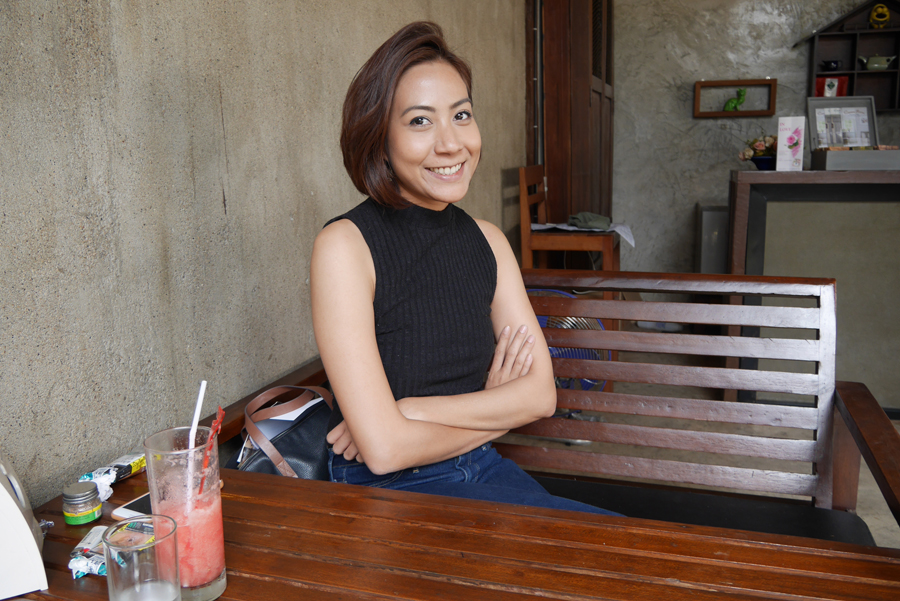 making Chiang Mai art beautiful.
『Lyla Gallery』
http://lylagallery.com/
https://www.facebook.com/lylagallery/?ref=ts&fref=ts
Ok let's move on to the next place. I get on the back of Yhod's scooter and arrive at Documentary Arts Asia.
Large photographs are exhibited here and there in an outdoor field like a farm.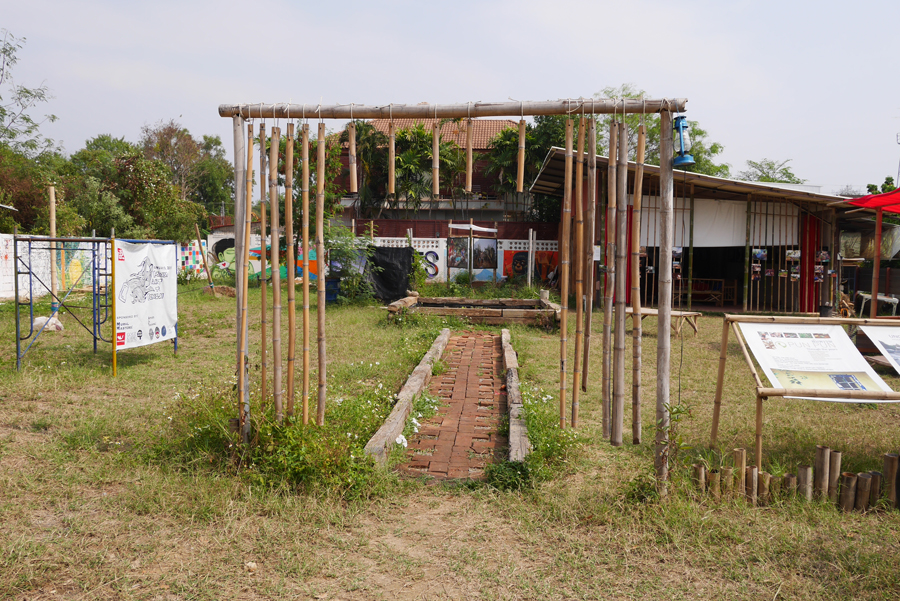 We meet a kind man when entering through the back of the building. He is Mr. Ryan Libre, the founder of this place, and also a photographer and curator, and he introduces me to the place.
We speak in Japanese sometimes.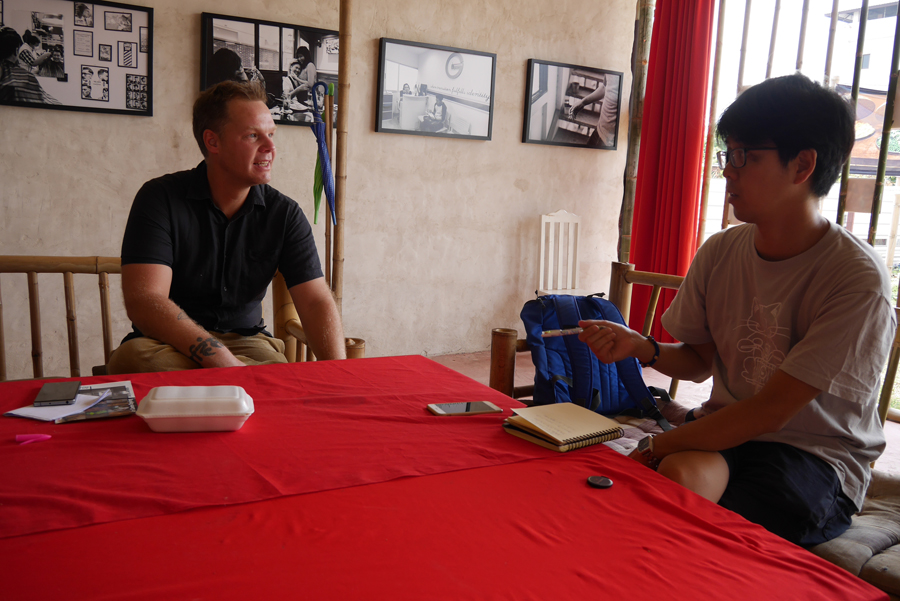 Mr. Ryan is from California and used to live in Hokkaido, Japan, before he moved to Thailand, so he can speak some Japanese. He founded an NGO hosting workshops and festivals of photography, and he is doing various activities through it. This place began its activities in 2012. It functions as a gallery, library, space for workshops and projections, for residencies and more. Documentary Arts Asia holds no less than 300 events a year! It means it holds events almost everyday, not only regular screening events and public talks, but also festivals of photography and movies. I ask him how big this organization is, because I think it need much staff to manage that amount of activity, but he answers that all staff are volunteers. Wow, unbelievable! He recruits volunteers as NGO staff every three months, and more than twenty people, mainly students gather from all over the world each time.
Now it is holding an exhibition of photography inside.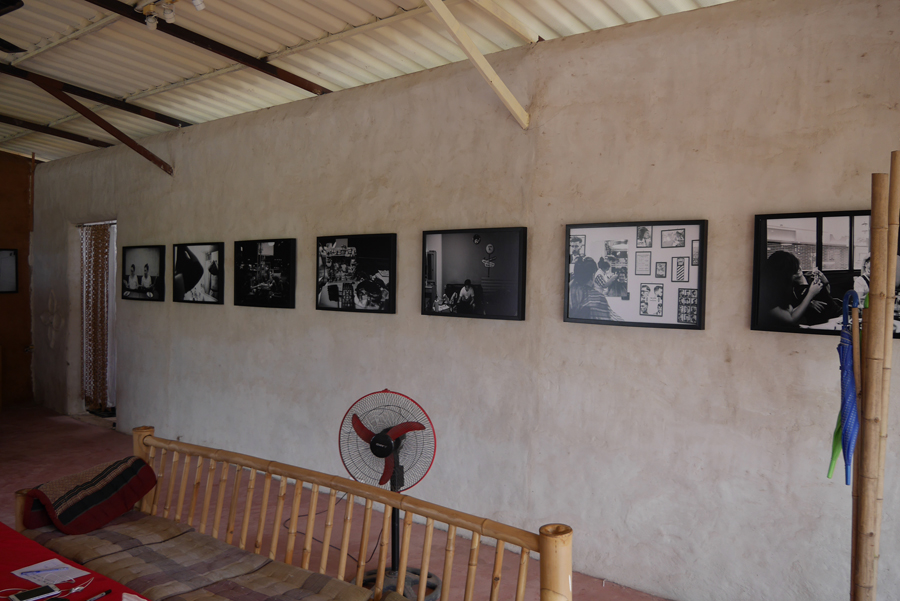 At the gallery and festivals, they show documentary photography and movies, mainly from Asian photographers. The budget of management is basically covered by donations for the NGO, and this place is offered for free by the owner who understands their concept. They have another place in Myanmar as well. How big scale this NGO is.
This is Ryan. He is the boss of the NGO.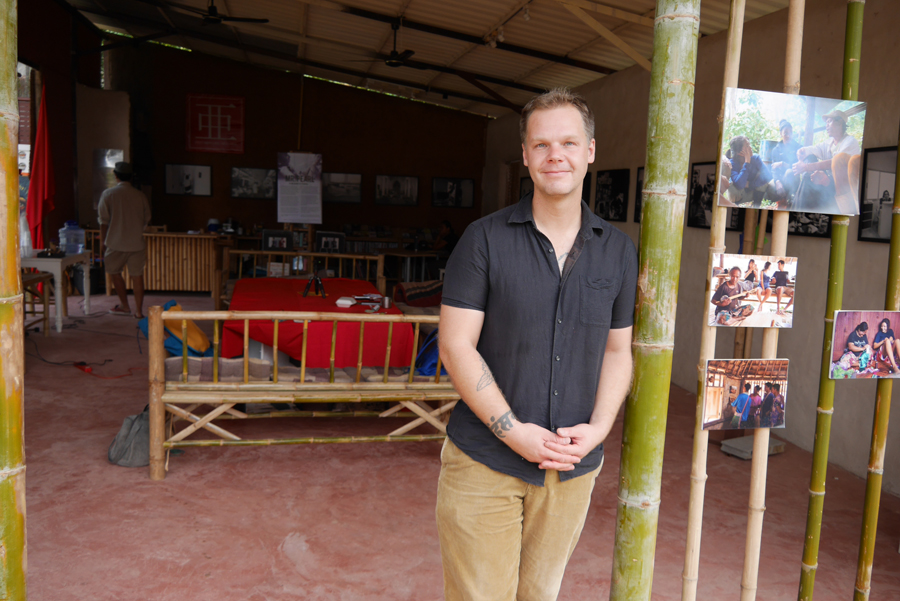 capturing Asia now through photography and movies.
Documentary Arts Asia

https://www.facebook.com/DocumentaryArtsAsia/?fref=ts
OK! Next I come to Ung Shop Gallery Film. Here is the space that has a film laboratory, darkroom, gallery, café and a film shop. Ms. Ungsumalin Yodkumpa, one of the founders, introduced it to me.
The name of the space comes from her name.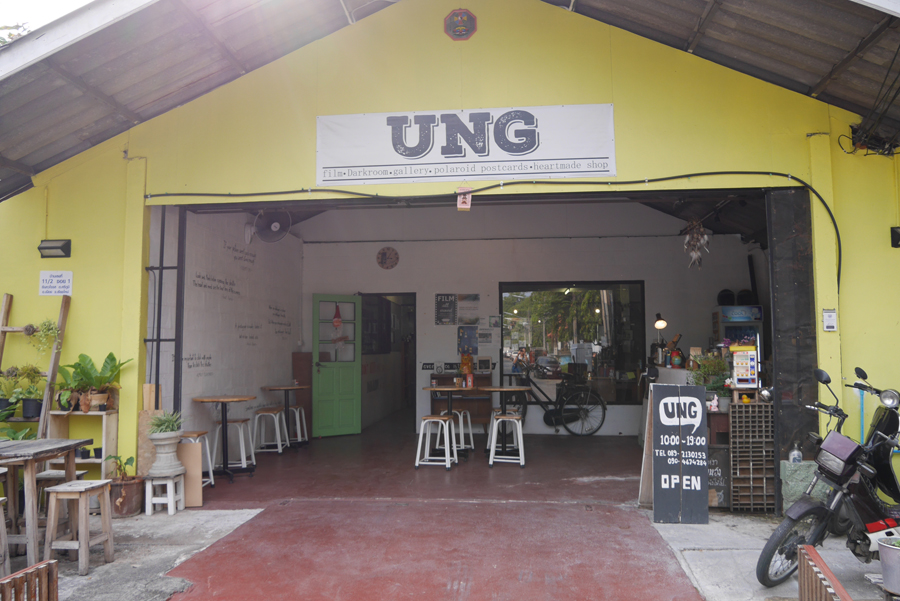 Ms. Ungsumalin and the other founder Ms. Nathamon Kithanes co-founded Ung Shop Gallery Film in 2013. Both of them studied communication art at university, and then they studied about film in Bangkok. They started this space because in this digital camera age there are few places that can process and develop films in Chiang Mai.
This is the laboratory.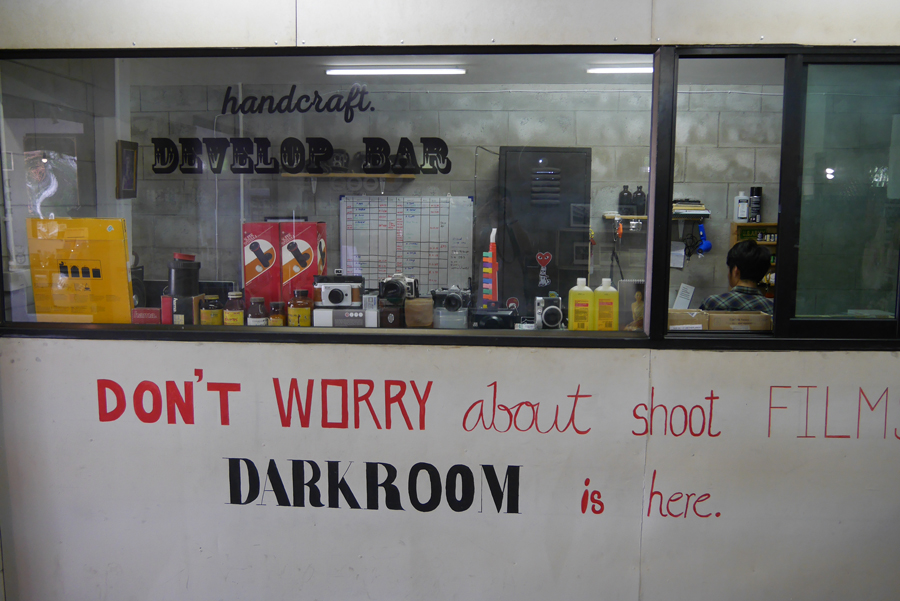 Once Ung Shop Gallery Film opened, many people, notably students came here out of curiosity maybe. And that in turn increased the number of people who shoot analog photography. Nowadays a number of people, for instance local youth and tourists, use this place and become familiar with analog photography. Ung Shop Gallery Film holds exhibitions, mainly shows of photography and media art, as well at the gallery.
The large and well-made gallery.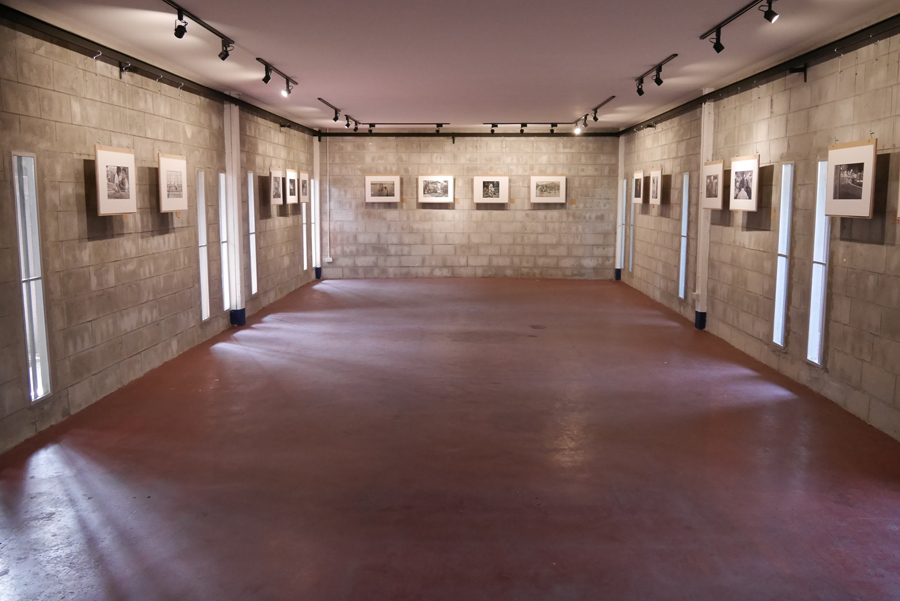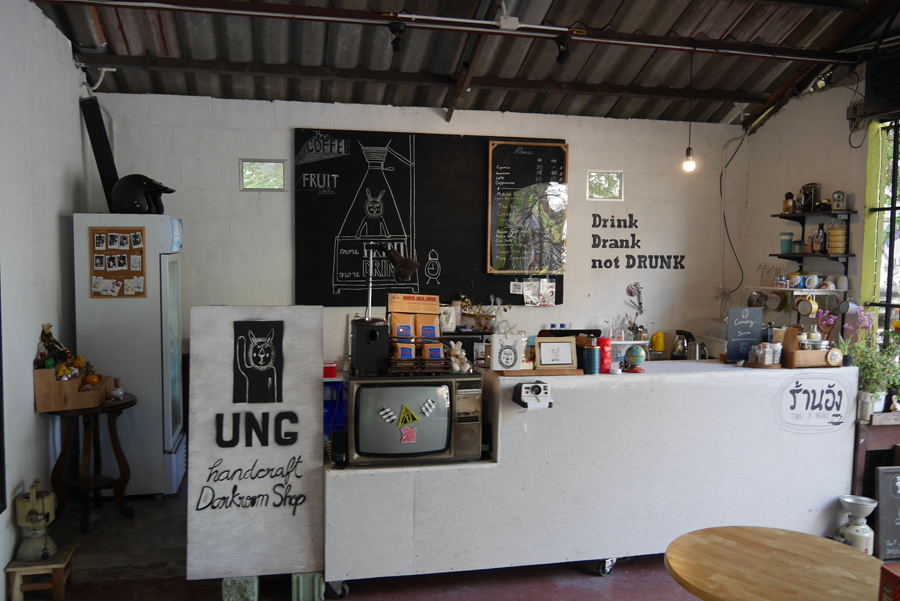 The showcase of camera equipment.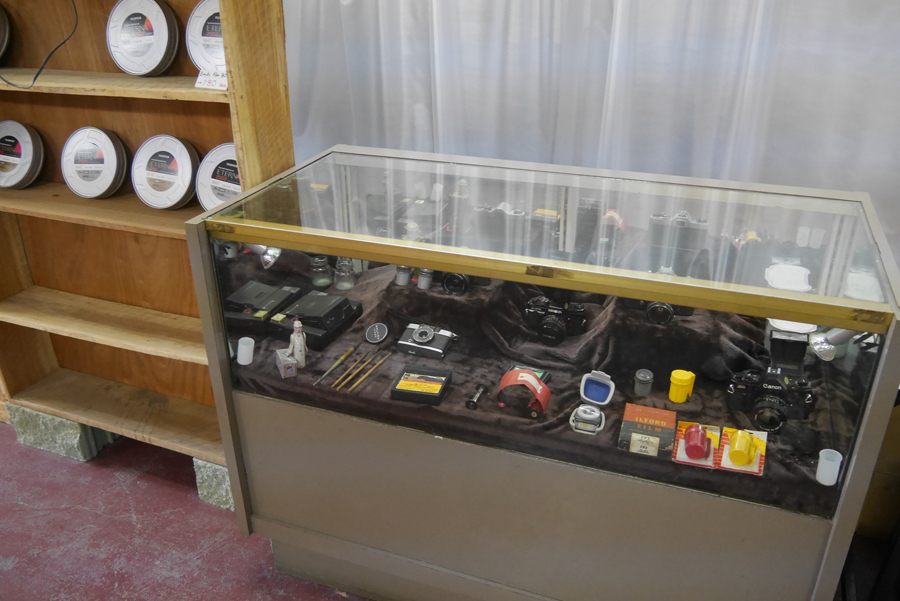 Profits from developing services, rental fees for the darkroom and the gallery, and sales of the café keep this place running. While hearing her explanation, many people come to visit here to develop pictures. Analog photography is being re-evaluated on the in response to this digital age. It would be popular in Japan as well if someone would do the same thing.
Ms. Ungsumalin (left) and Ms. Nathamon (right). They are very young owners, still in their mid-twenties.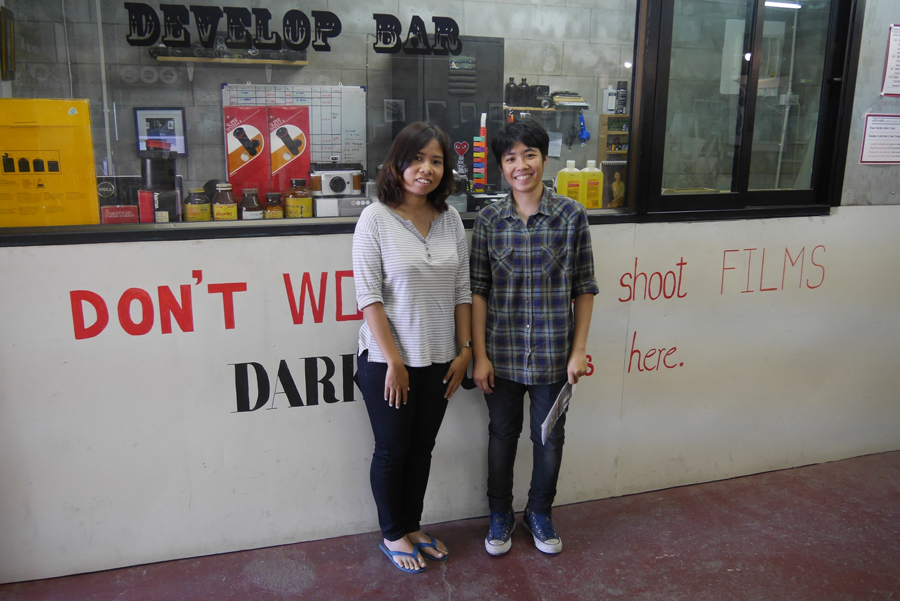 It ain't bad to enjoy art while you are developing pictures.
* Ung Shop Gallery Film. closed in 2016.
Okey-dokey, we headed to the last place for today,and this is also the last place for my entire tour in Chiang Mai.
I come to the studio of an artist, Mr. Thasnai Sethaseree. Mr. Thasnai is teaching in Chiang Mai University, and he taught Yhod as well. Everyone in Chiang Mai art scene knows him—he is a famous artist,and quite a character.
This is Mr. Thasnai. He has a strong aura.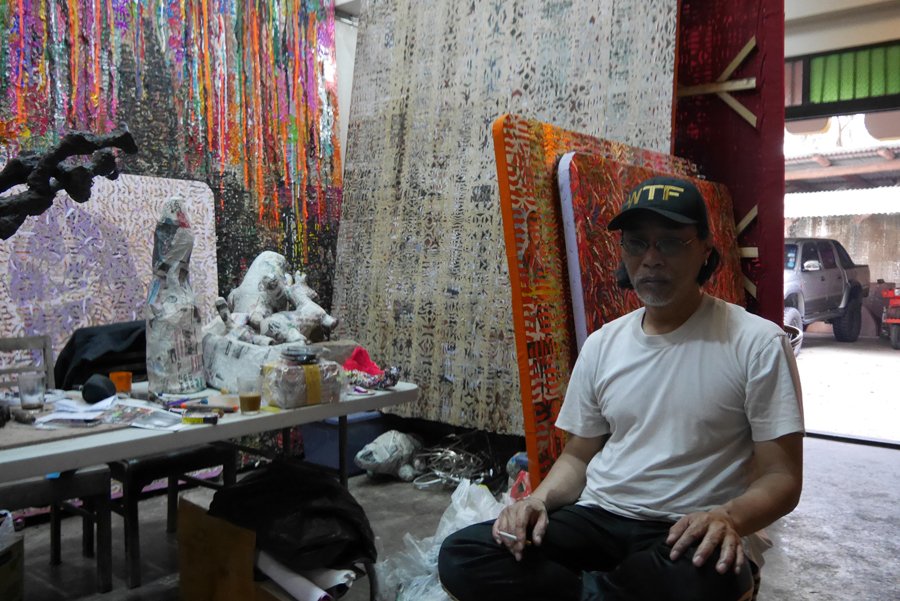 I tell him I am researching and touring around alternative art spaces, and he says clearly, "No alternative space exists in this country." "There are only inferior spaces that fail to become commercial, and they are only thinking about how to survive. It cannot be an alternative space if it does not have the philosophy about what is the alternative, and the idea about what the alternative is for." He gives me a very severe and valuable opinion. His remark is very meta-physical but stimulating. It would not be just a coincidence that Yhod takes me here for the last place of our tour. I will try to think more deeply about what the alternative is. Thank you very much!
His works.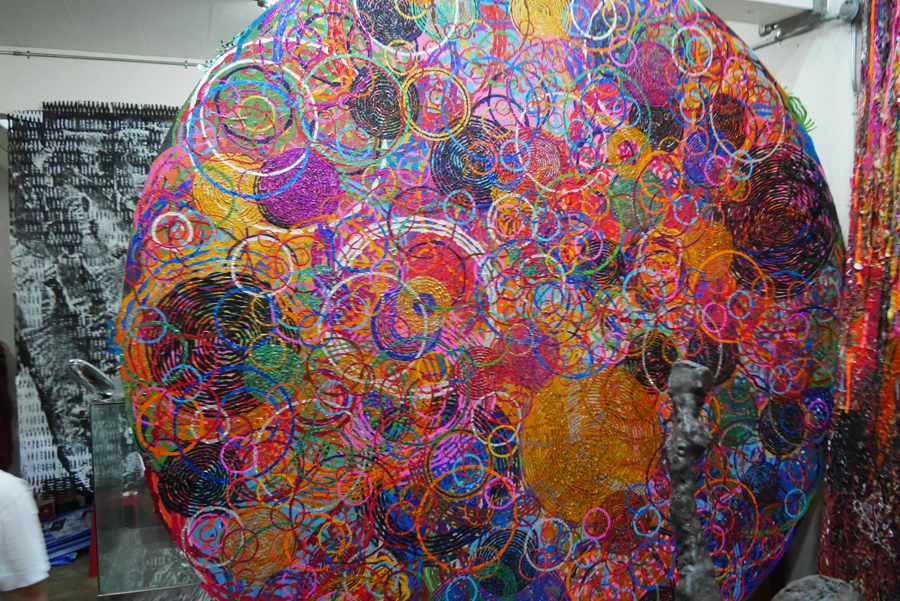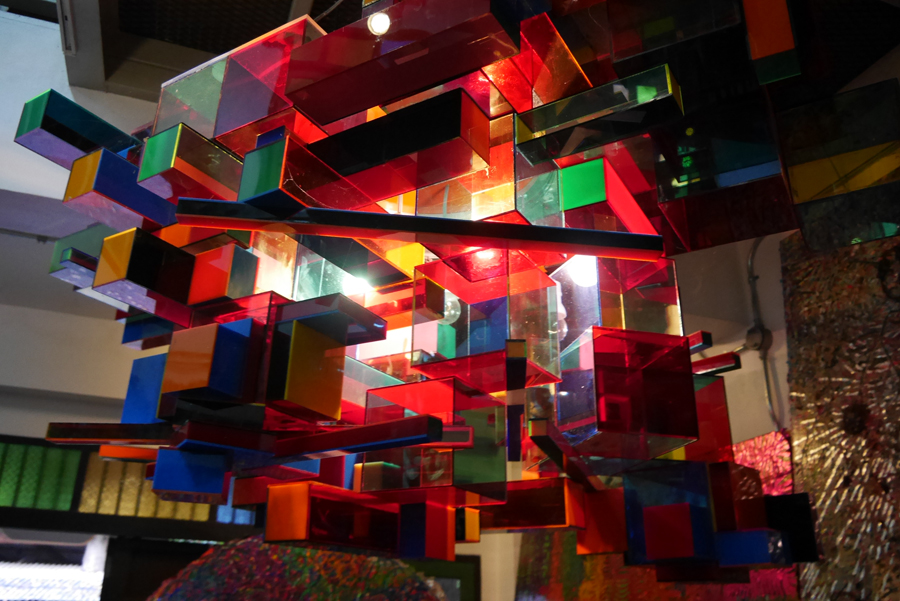 Ok! I finish my touring for today. I've done many! Then I meet up with Ongoing people and we have dinner together.
The last supper with them.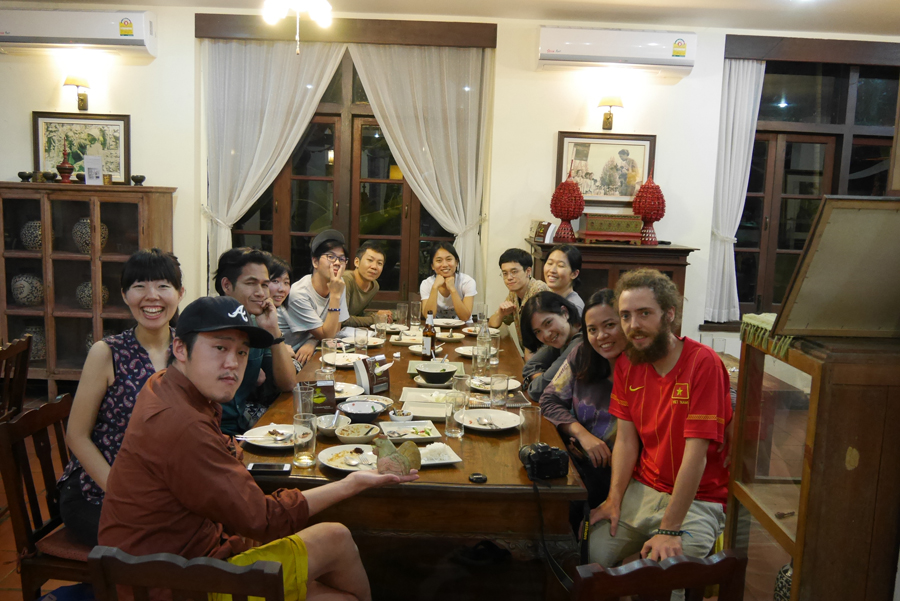 Tomorrow is the day Team Ongoing will go back home. Before that, Yhod gives us his presentation to let us know what Yhod actually is. Oh yeah my man Yhod, you are a great artist as I expected! I think he will be invited to Tokyo soon as a talented artist. Thank you for your kind attendance, and looking forward to seeing you again in the near future.
We are impressed very much by the presentation of Yhod (the second from right). Arnont comes as well.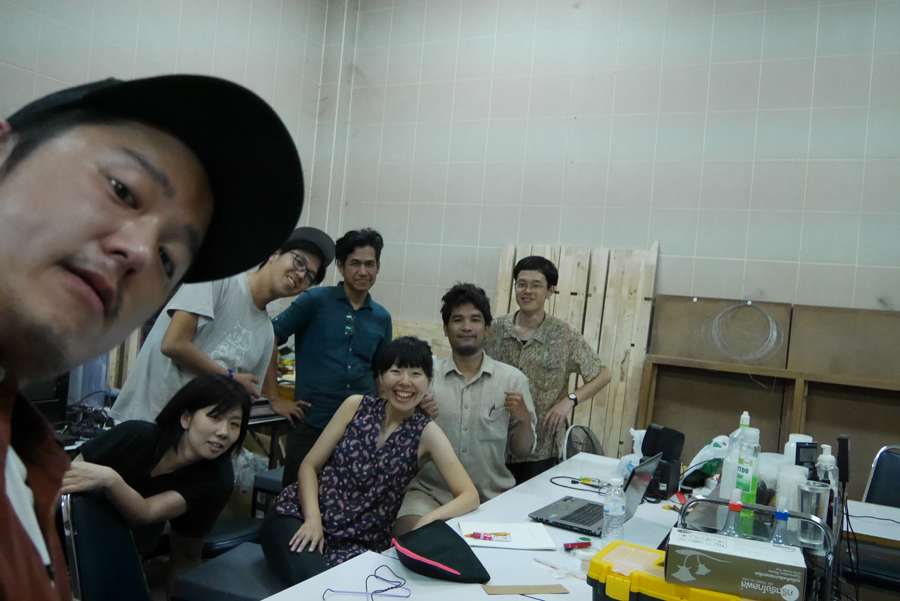 See you again in Japan!
Okey-dokey, my next destination is Bangkok, the capital of Thailand.
LYLA GALLERY

2nd Floor, 234 Tha Phae Road, Chang Moi, Muang, Chiang Mai
Established Year: 2015
Facility and Activity: Gallery, Talk

Documentary Arts Asia

Khai Muk Soi 4, off HangDong rd, Chiang Mai
Established Year: 2012
Facility and Activity: Gallery, Residence, Library, Film Screening, Workshop, Talk, Music Event, Planning and Coordination of Art Project

UNG

Chiang Mai
Established Year: 2013
Facility and Activity: Gallery, Shop, Café