10 March 2016|Tentacles reach out (Tentacles)
After leaving Ratchaburi I came back to Bangkok. Now I'm headed to the one place I haven't been to yet. I take a taxi and arrived at Tentacles. This is a new art space opened in 2016. Mr. Henry Tan, an artist and also the founder tells me their story.
Mr. Henry Tan in the kitchen.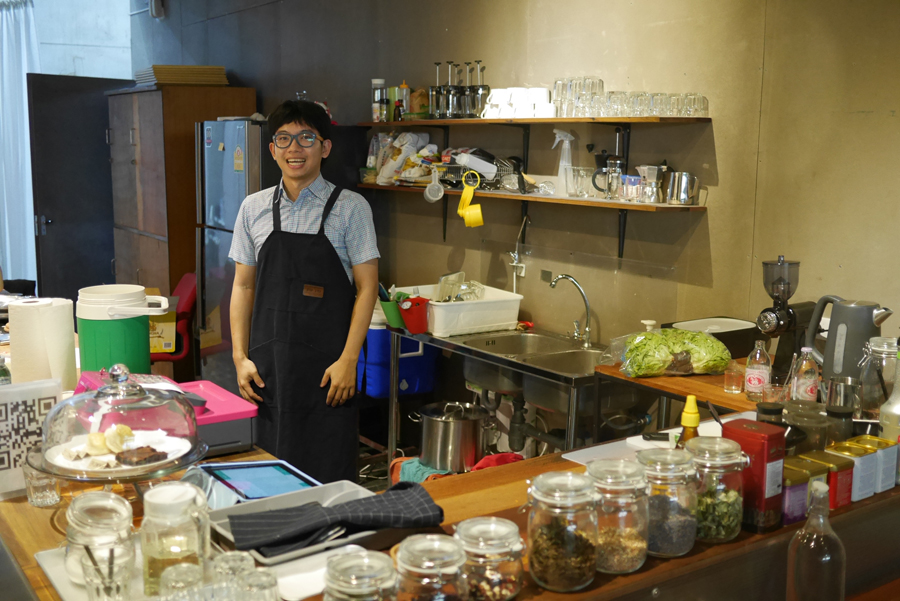 Mr. Henry is from Bangkok. He studied art by himself, and has had solo shows, group shows, and has participated actively in exhibition and residency programs abroad. Having had these experiences, he strongly felt that there was a lack of a platform for artists to gain exposure in the Bangkok art scene, so he set up Tentacles with three friends. At first, it began in one small corner of Studio Miu Art school in Thonglor. They later started an artist in residence program in Ratchaburi and Bangkok in 2015. In 2016, they decided to build their own space by sharing warehouse in Narathiwas 22 with Ver gallery, artist Be Takerng and Cartel Art Space and placing themselves "Tentacles", in the final spot. They now have eight members in total, including Mr. Henry. Their ages are from 22 to 29 years old. Tentacles' Members have different background from graphic designer, economist, Thai language expert and visual art. Tentacles has exhibition space, a café and a shop and multifuction area, aiming to make itself open to the public as a platform for cultural experiment. They also hold educational programs like workshops, and residency programs as well. Their goal is to open their space for people who interest in art and culture. Tentacles provide space as learning and experimenting platform for activities such as, workshop, talk, film screening, reading group, dance and performance, music and food, etc.
This is the café space. It looks fancy.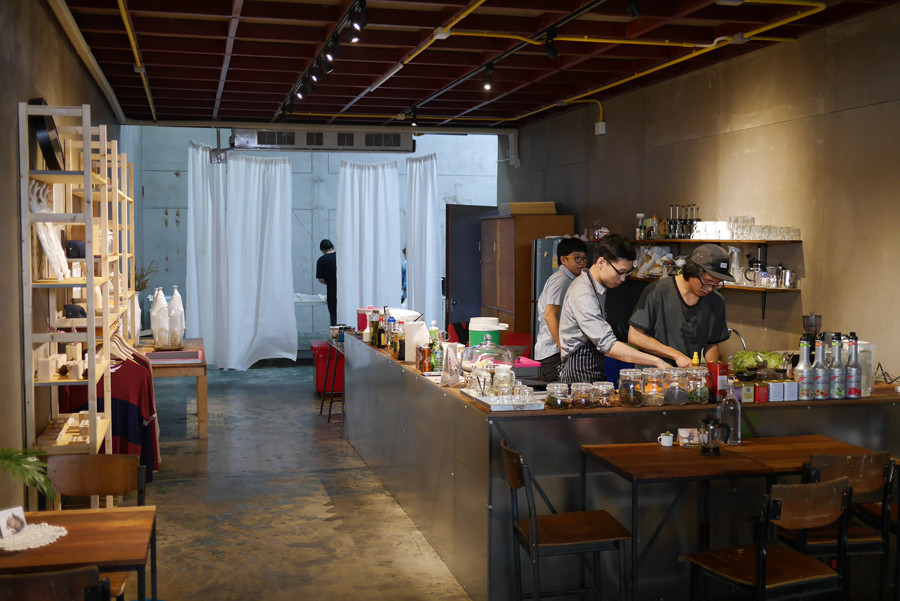 They are selling small art pieces from young artists and self-publication, zine or art book at the shop.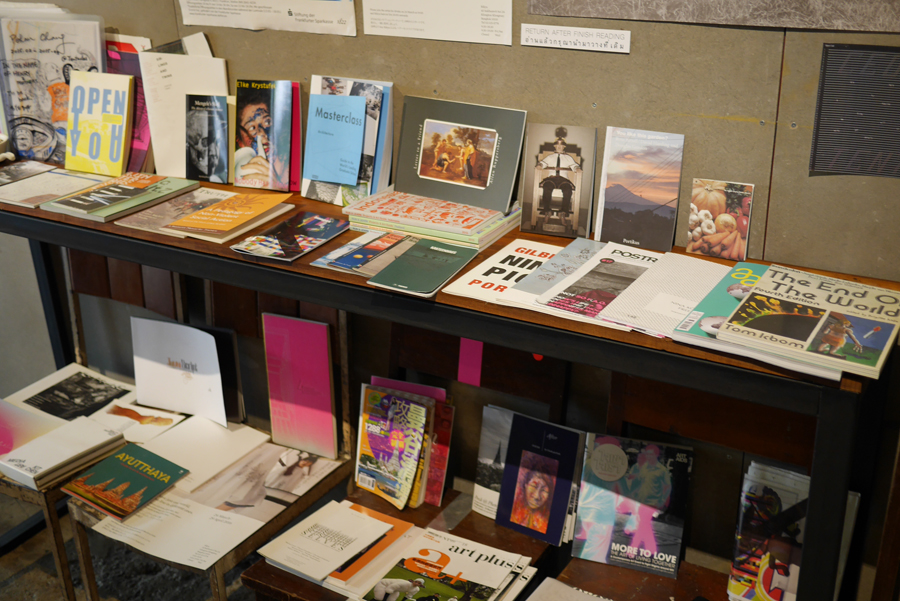 They sell ceramics and interior goods as well.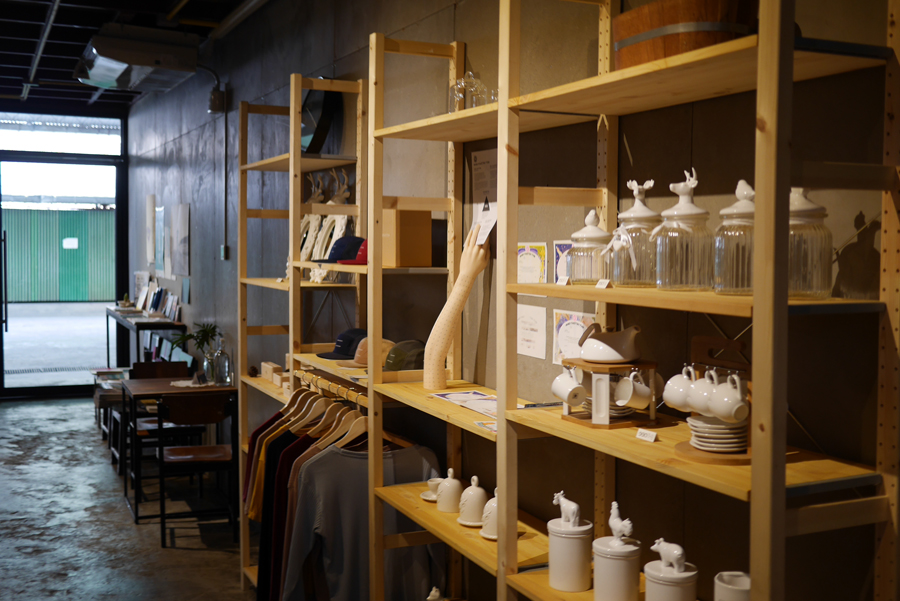 The former warehouse has a high ceiling and open spaces. Members mostly renovated the space themselves. They also work in the kitchen serving the customers in the café as well. Their attitude reminded me of the days when I started Art Center Ongoing somehow. It's wonderful to be young.
Though they haven't yet completed it, the second floor will be the gallery space. They will make stairs in the near future but today we climb up by ladder.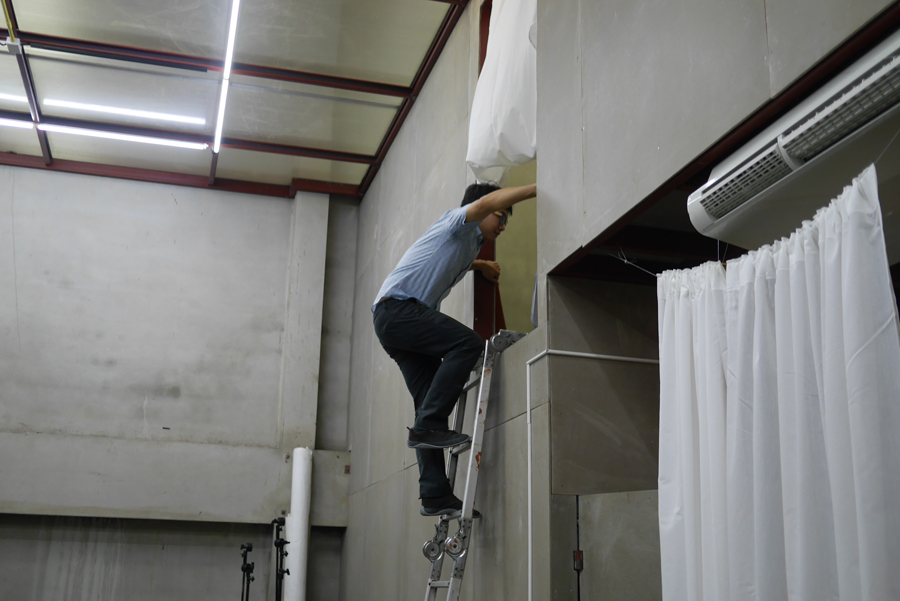 This is the view from the upper floor. It's big. They plan to build the walls of the gallery as well.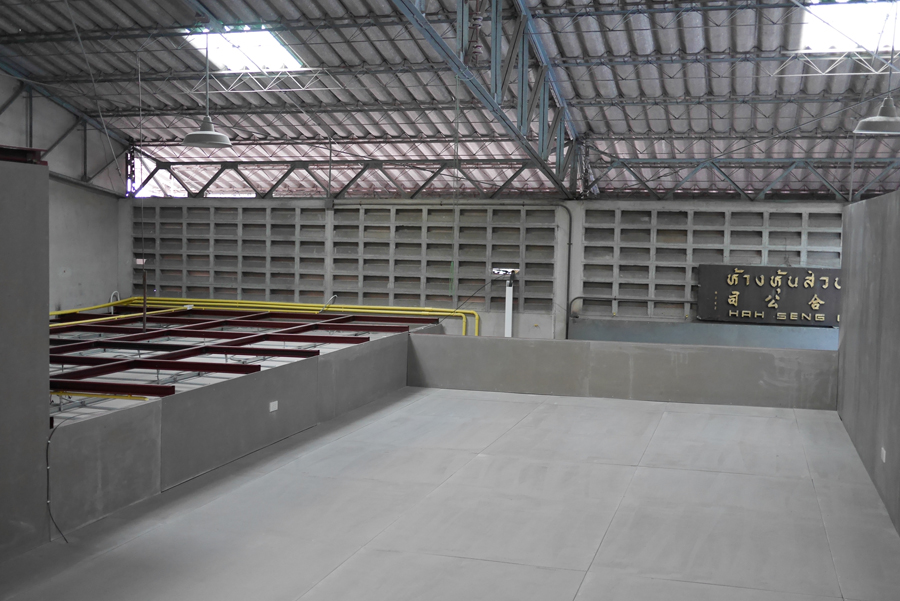 The day I visit is the opening reception for the neighbouring commercial gallery. It is their very first show and the artist is apparently quite famous. People with connections to the art world gather not only from Bangkok, but from all over Thailand. I meet several people I had met during my research trip again.
Thai "art people" gather.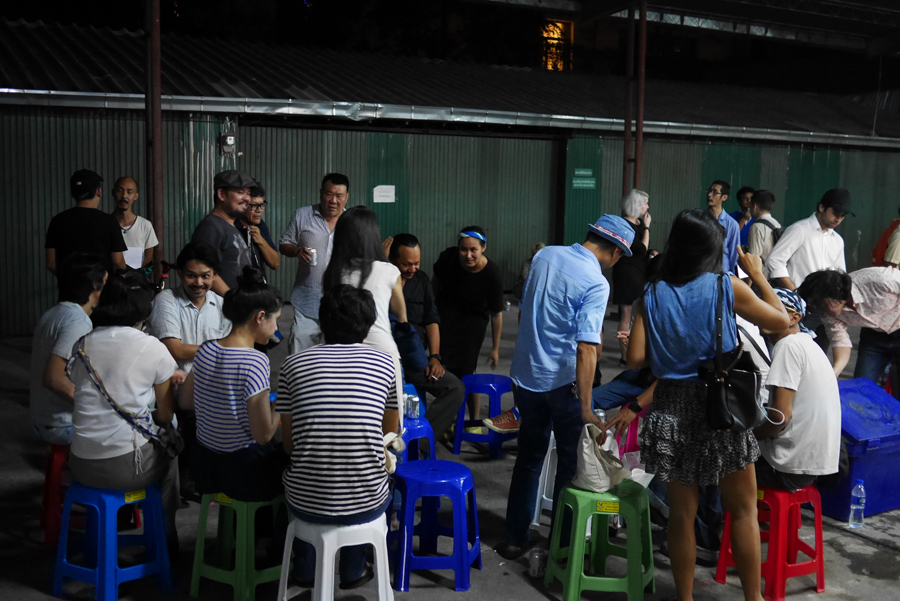 The commercial gallery just next to Tentacles.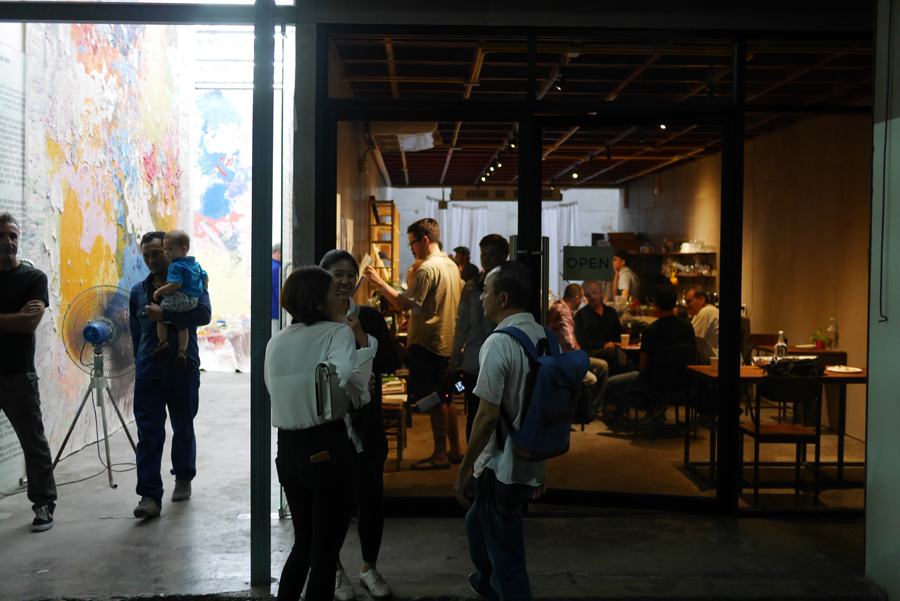 This is a view of the show.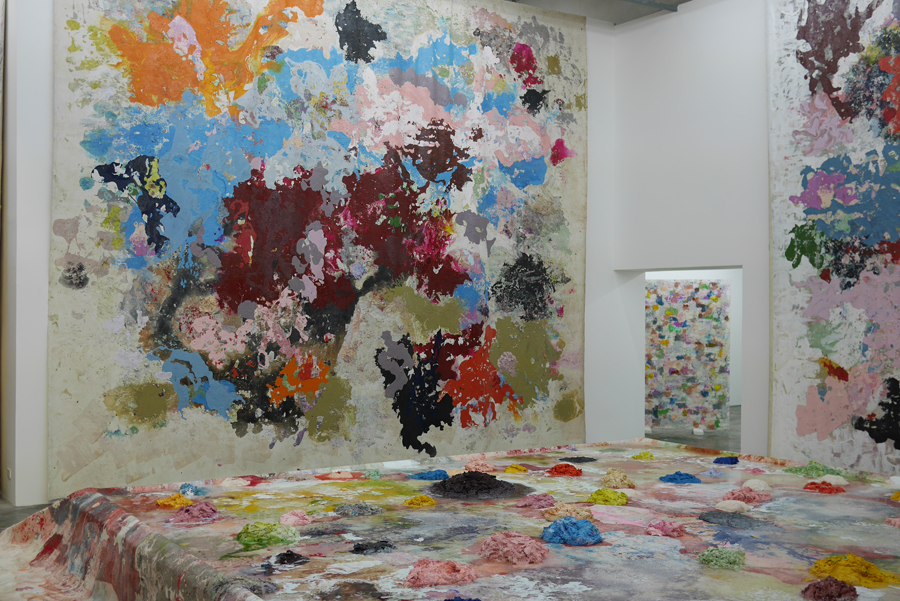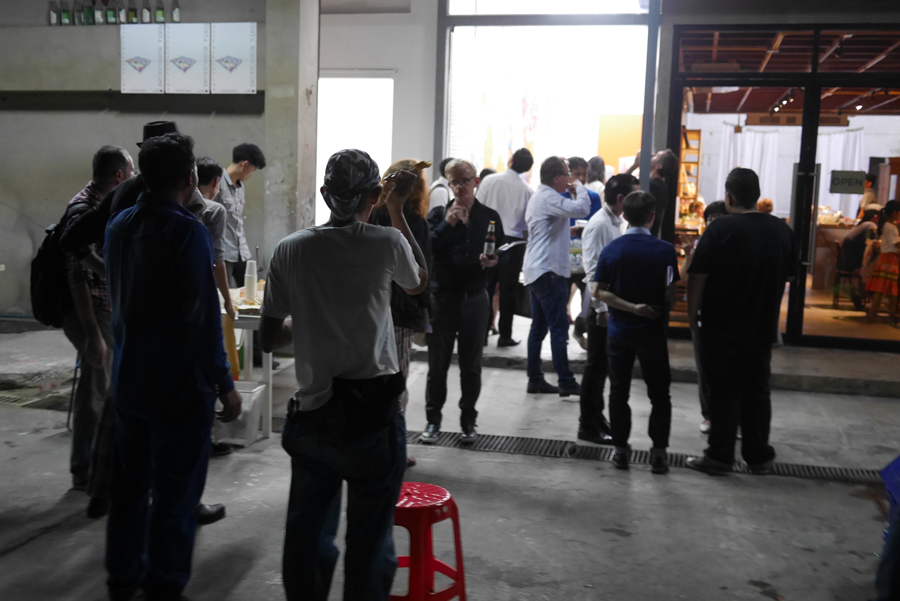 Tentacles' café made the food for the reception. Everyone looks very busy.
At last I take a group picture of everyone.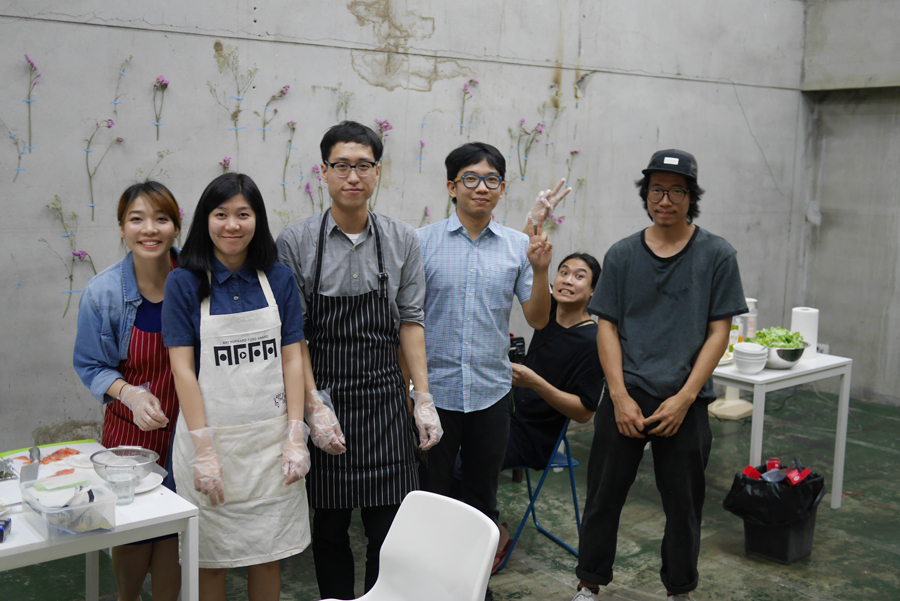 There's a BIG chance that Tentacles will be the center of the Bangkok art scene in the future.
Tentacles

https://www.facebook.com/TentaclesInc/?fref=tshttps://www.facebook.com/TentaclesInc/?f
I finish my chapter on Thailand here. Next I am going to head to Singapore.
Tentacles

2198/10-11 Soi Taweewattana (Narathiwas 22),Yannawa, Bangkok
Established Year: 2016
Facility and Activity: Gallery, Residence, Café, Shop, Talk, Film Screening, Workshop, Music Event, etc.