12 March 2016|After Art Museum(Post-Museum)
Leaving from Bangkok, I arrive at Singapore. At first, I imagined that Singapore would not have alternative spaces, due to its being a capitalist country, but during my travels, I felt I would like to visit Singapore seeing as I was nearby. I decided to step inside this country, even though it is for only a short period of time. From the airport, the train brought me right into town. As I expected, the scenic view from the train's window is that of a super-city. Everywhere is well maintained, making me feel like I'm back in Tokyo.
For now, I don't have much information so I thought I would just go around and visit some museums.
First is the brand new National Gallery of Singapore, just opened at the end of the last year.
Well… it is impressively big.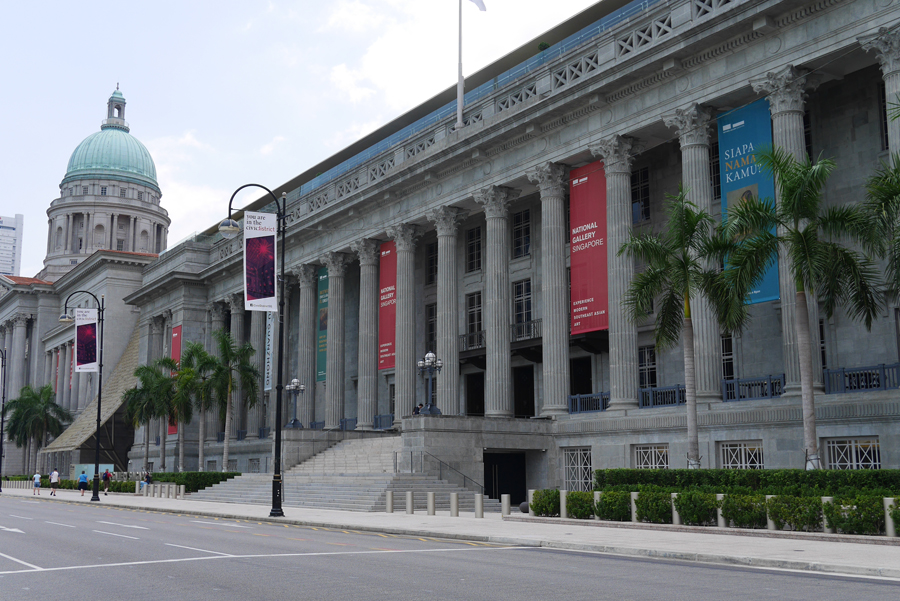 This is the rooftop. It is filled with water.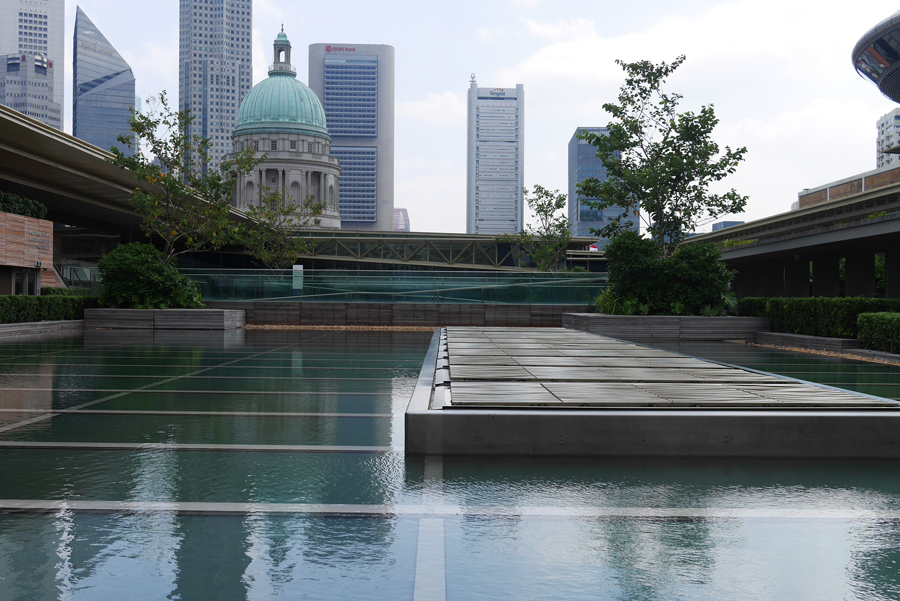 And the view from the rooftop is amazing!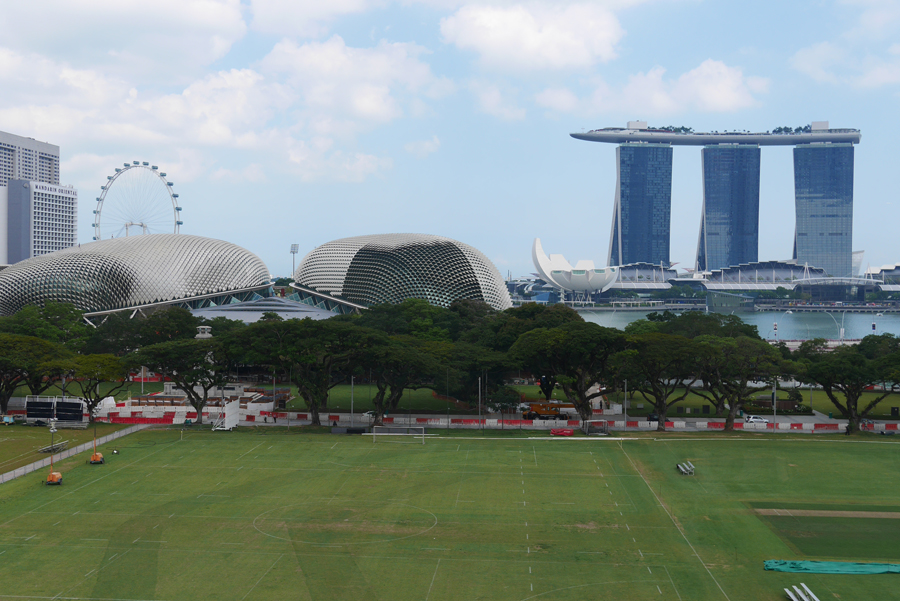 This is a South-East Asian skyscraper.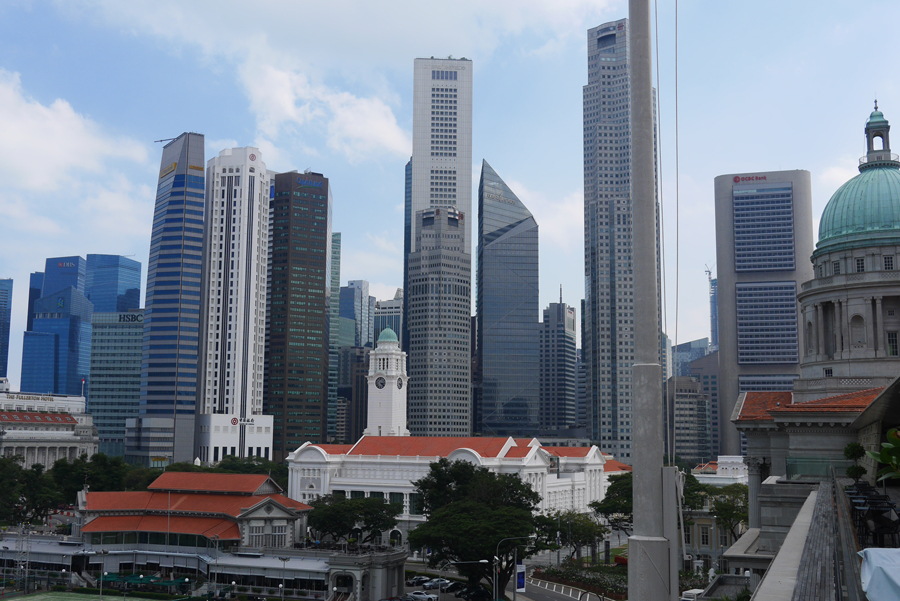 Next up is the Singapore Art Museum.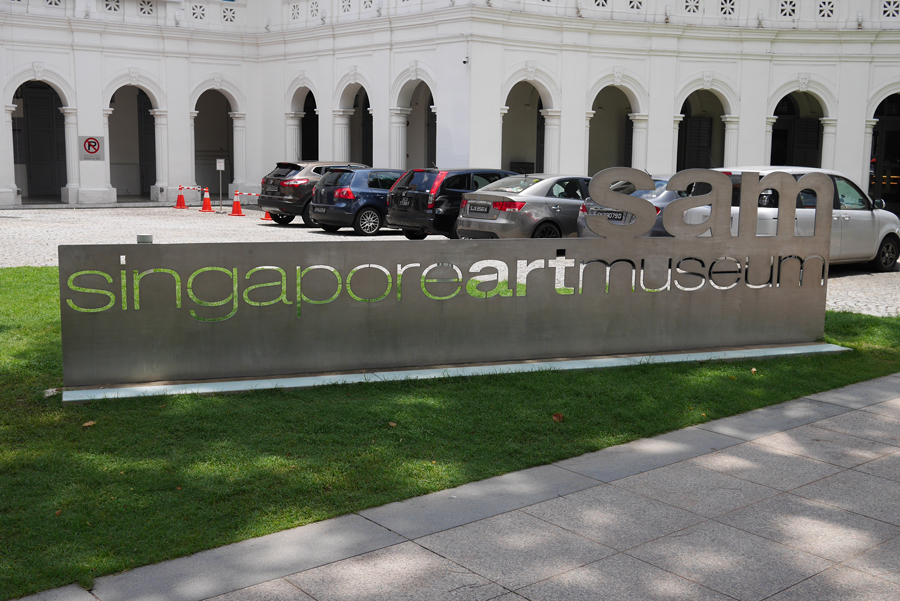 This museum specializes in contemporary arts. Curator Mr. John Savage showed me around!
*I forgot to take photos.
The building used to be a school for boys.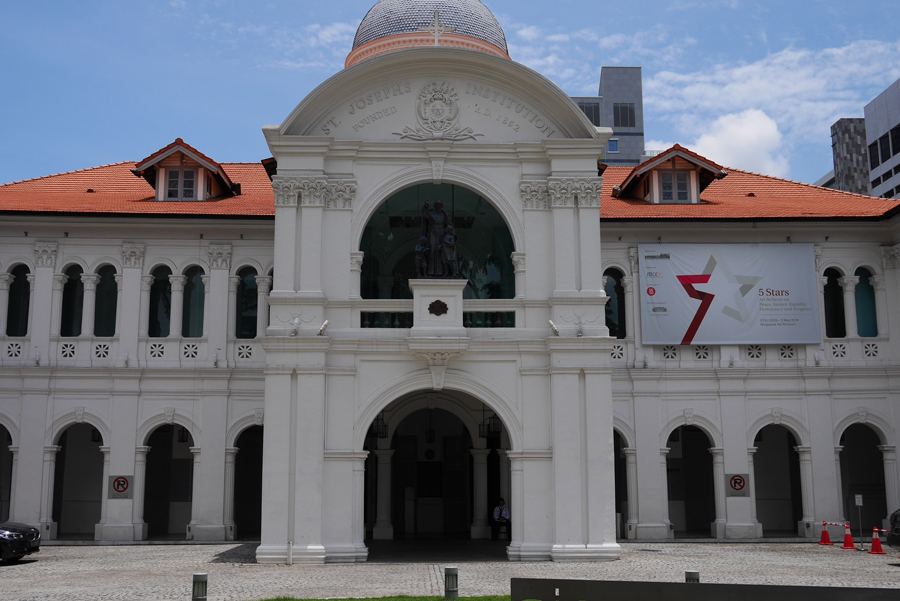 Well, everywhere is very neat. In other words, it suggests that the amount of money involved is significant. I remember that the arts being something like this. This is completely different from any alternative movements I have seen before.
Please don't worry. I have made arrangements to meet with a hardcore artist.
The artist I planned to meet is Ms. Jennifer Teo from Post-Museum. I previously met her at an exhibition, "Next Wave" held in Melbourne, Australia, in 2010.
Since then it has been six years. Such nostalgia …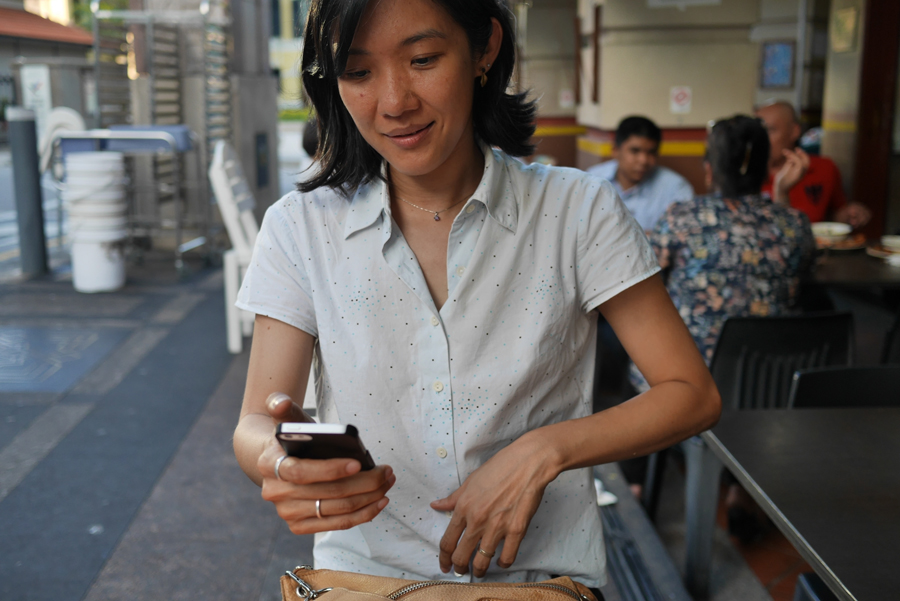 On Facebook I sometimes see their activities but this is my first time to hear the stories from her in person.
Post-Museum was started by Jennifer and her husband, and artist Woon Tien Wei, in 2007. At that time they had a space that was a gallery, cafe, multi-purpose space and office, all-in-one. Usually in Singapore, people run a space supported by the government but they did not receive such funding at all. They made money by renting out the cafe and multi-purpose space—they individually managed the space.She tell me about the rental space situation. In general, there are some difficulties for a person or group that does not support the government party, PAP (People's Action Party) to find public space to rent. For that reason many people, not only artists but also NGOs, activists, punk musicians and others, gathered in Post-Museum.
For financial reasons, the space was closed in 2011, but the network they created continued to expand in various directions, still energetically continues the activity. A project, "SOUP KITCHEN" has been providing meals to the poor since 2009, cooking for an average of 230 people every Monday. Since everything seems to be well maintained and organized, it is not easy to imagine that there are poor people (like the homeless in Japan) in Singapore. They are prohibited from going outside during the day-time and stay in residences offered by the government.    
Post-Museum prepares meals for those people every Monday and distributes them. There are some other NGOs that carry out similar activities, and I somehow feel that I have seen an unexpected side of Singapore.
Another project, "Singapore Really Really Free Market", provides everything for free in the market, as the title states, and visitors can give and take any items and services without charge. Relationships between people and communities are organized, which cannot happen when dealing with money. This project was organized in 2008, and takes place every other month in different places and times. I feel it is especially interesting to organize these projects in Singapore, country with a long super-capitalist history.
Another site of interest is "Bukit Brown", a historical grave place since the 1830's, which remains a rich forest filled with nature. The government planned to redevelop the area in order to construct a highway, since there are few concerned surviving relatives of the deceased that come to pray at the graves in Bukit Brown. Post-Museum carried out an art project and developed an opposition movement, against the redevelopment of Bukit Brown by the government. Despite losing the space, Post-Museum has actively expanded into a variety of social project
In addition to social movements, they are also sometimes invited to big art events organized overseas, which make me feel that they are very cool as they deal naturally with both art projects and social movements. Nowadays in the art scene, the term 'political work' is often used but Post-Museum projects draw a line from those art works, and I feel it connects directly with their own lives. I ask Jennifer about the reason why she continues these projects and she gently explain that it is because she wanted people to think more and take different actions, starting now. She tried to make such opportunities and possibilities available and wants to encourage people to participate. Well, Singapore is not only a mono-colour of capitalism.
Thank you, Jennifer.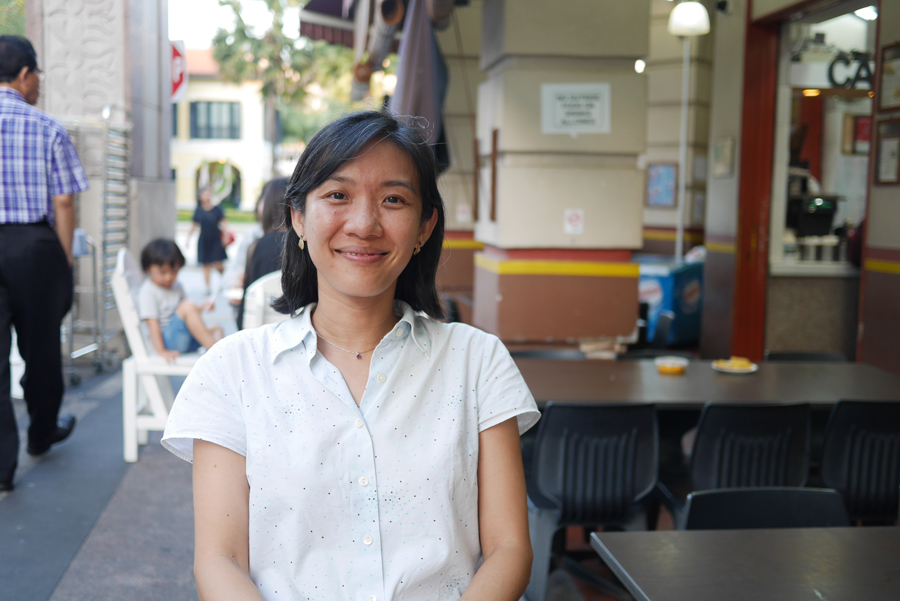 Uncontrollable movements in a controlled country.
Post-Museum
http://www.post-museum.org/
https://www.facebook.com/postmuseum/?fref=ts
POST-MUSEUM

Singapore
Established Year: 2007
Facility and Activity: Planning and Coordination of Art Project