14 March 2016|Art and Activism(Kelab Bangsar Utama, Rumah TiTi)
Leaving Singapore, I come here to Kuala Lumpur (KL), the capital of Malaysia. It is only for a week but I am going to a residence at an art space in Chinatown!
First of all, I visit a space on the top floor, climbing up a dimly lit building, Kelab Bangsar Utama.
Murals along the stairs.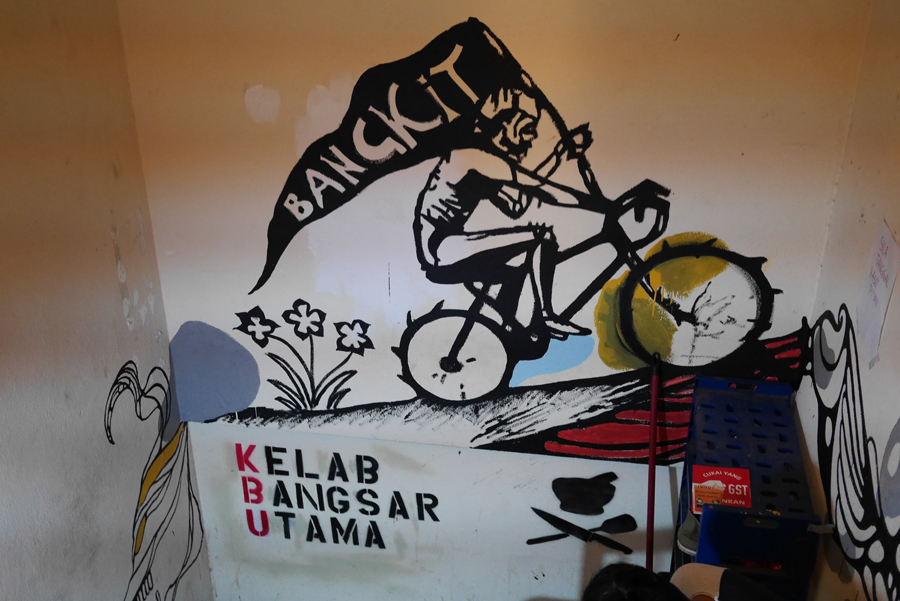 I speak with program coodinator Mr. Abdulhadi Bin Khalid.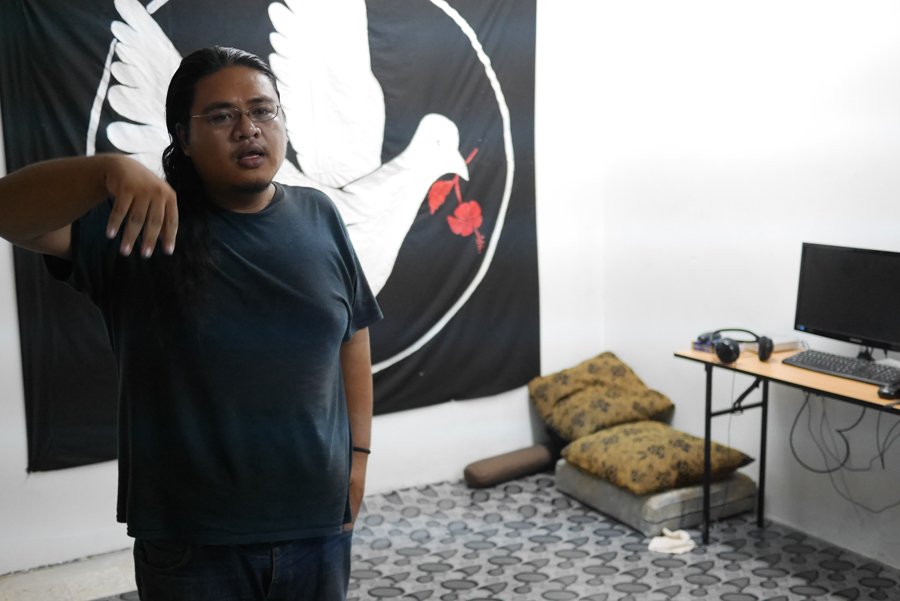 This is a recording studio for "Radio Bangsar Utama", an Internet radio station and multi-purpose space. It started in 2010, and currently the number of listeners for "Radio Bangsar Utama" is over 10,000. Not only do they have listeners in Malaysia, but also in Singapore and the U.S.A. It is massive. He share with me that there are many programs in which they collaborate with other communities. Although they used to broadcast many political programs in collaboration with activist groups at the beginning, in addition to those, there are rather more entertainment programs relating to academics and music.
The program is run by 15 coordinators and there are no sponsors, and because it is Internet radio, not a lot of money is required, he said.
This is a multi-purpose space, selling goods too.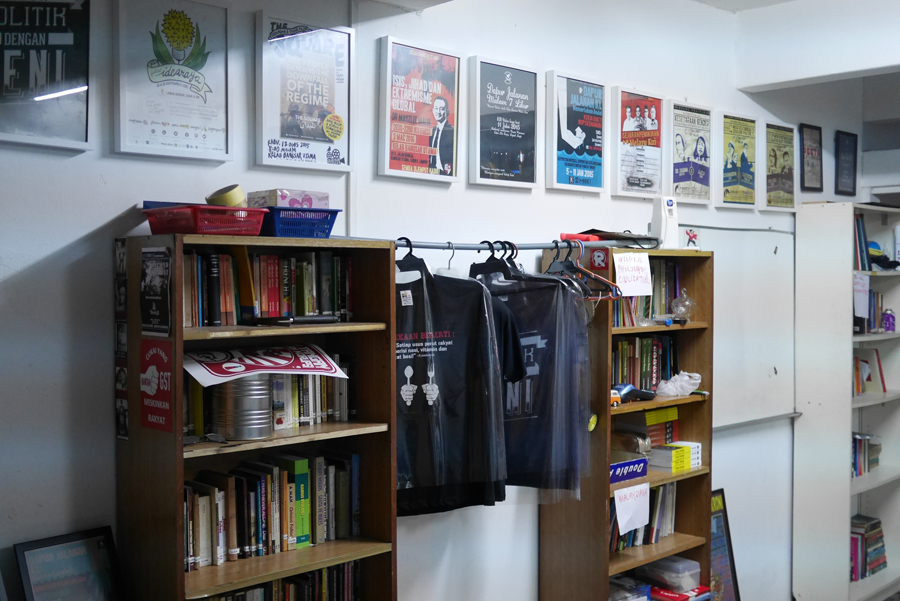 Posters of public talk shows for the radio.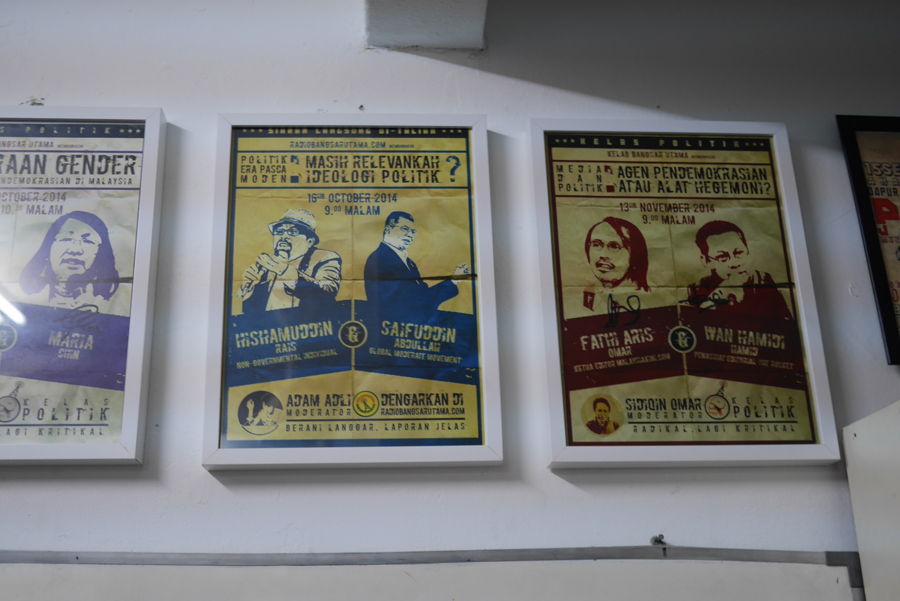 It seem that the multi-purpose space connects with the radio program—inviting intelligent people to hold pubic talk shows, and also organizing live music performances and documentary film screenings. He say there are many external recordings, and I am impressed that the radios are somewhat old and new, and that this media still has possibilities. That is refreshing!
Multi-independent radio station.
Kelab Bangsar Utama
http://www.radiobangsarutama.com/
https://www.facebook.com/Kelab-Bangsar-Utama-452835114784996/?fref=ts
Let's move on to the next location. Driving in a car to a kind of suburb area, I arrive at a big house. On the 2nd floor of this building is Rumah TiTi.
The co-founder, Mr. Farhan Azahan, speak with me.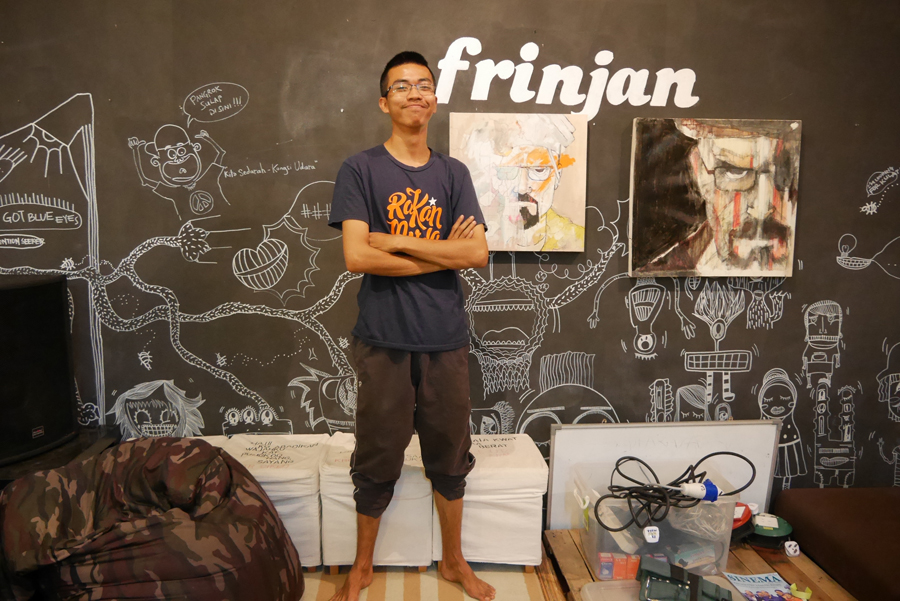 Rumah TiTi is a multi-purpose space, shop and bar all together, and on the weekends at night, various kinds of people gather there. It feels like a secret social place. But basically it is very open and accepts any proposal from people who want to make use of this place. It is rented out for a variety of events such as talks and workshops, on the condition that it is for non-commercial purposes.
They sell t-shirts too.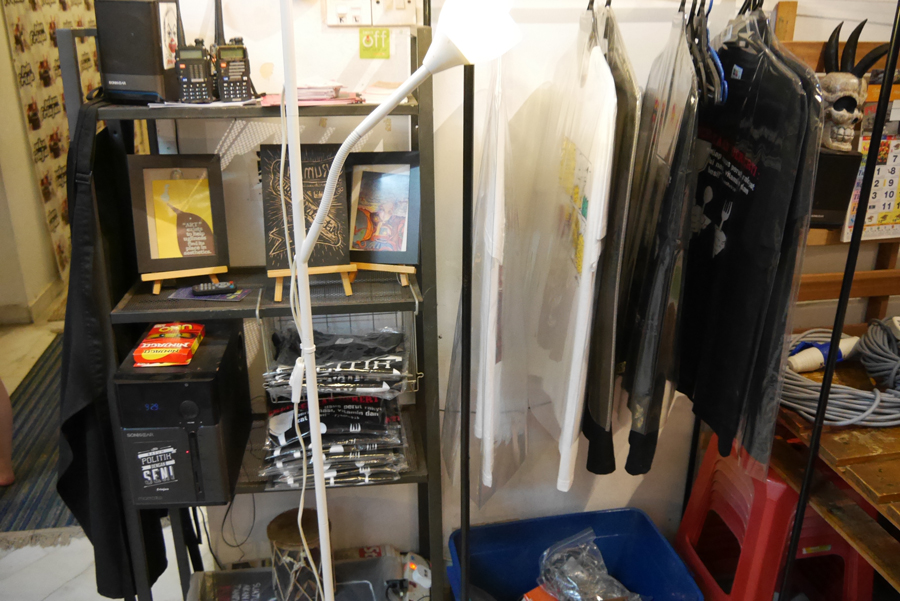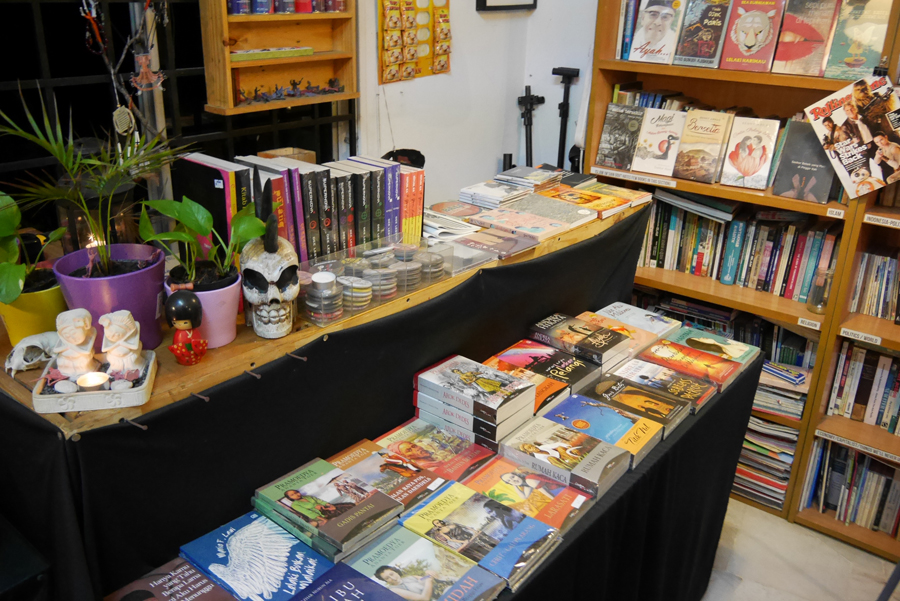 I describe it as a big house but he say that there is also a large garden outside, and they sometimes hold film screenings and live music events. Not only artists, but also activists visit here, and they have organized many events in collaboration with these activities. The management depends on Airbnb, using the empty rooms, and outside work for funding. There seems to be a connection with Kelab Bangsar Utama that I had just visited, and I can feel a deep interest in how the arts and activism are linked together in many places and projects.
A photo opportunity with everybody at the end.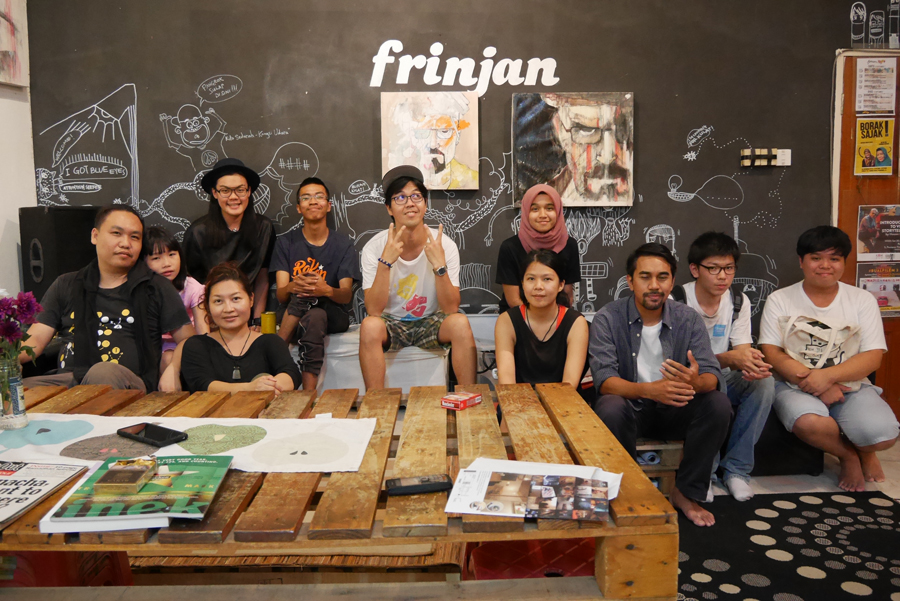 Come on, anything other than money.
Rumah TiTi
https://www.instagram.com/rumahtiti/
https://www.facebook.com/rumahtiti/?fref=ts
Actually, it is my fourth time to visit Malaysia and I had thought that I already knew it well, but it seems to hold more depth.
I will look more and more from tomorrow. I'm so excited.
Kelab Bangsar Utama

52-c Jalan Kemuja Off Jalan Bangsar Bangsar Utama, Kuala Lumpur
Established Year: 2010
Facility and Activity: Radio, Talk, Music Event, Shop, Planning and Coordination of Art Project

RUMAH TITI

5C Persiaran Titiwangsa 1, Kuala Lumpur
Established Year: 2011
Facility and Activity: Shop, Airbnb, Talk, Film Screening, Workshop, Planning and Coordination of Art Project