1 April 2016|Vietnam's New Winds Begin to Blow(Six Space, Manzi, Heritage Space)
In the morning, the same as yesterday, we continue our art space tour of Hanoi. Since there are a lot of spaces I plan to visit, I ask to be picked up at eight o'clock in the morning. After eating pho for breakfast together at the market, we head to Six Space, the first space of the day.
I interview Ms. Le Giang, an artist and the founder of Six Space.
Arriving at the space.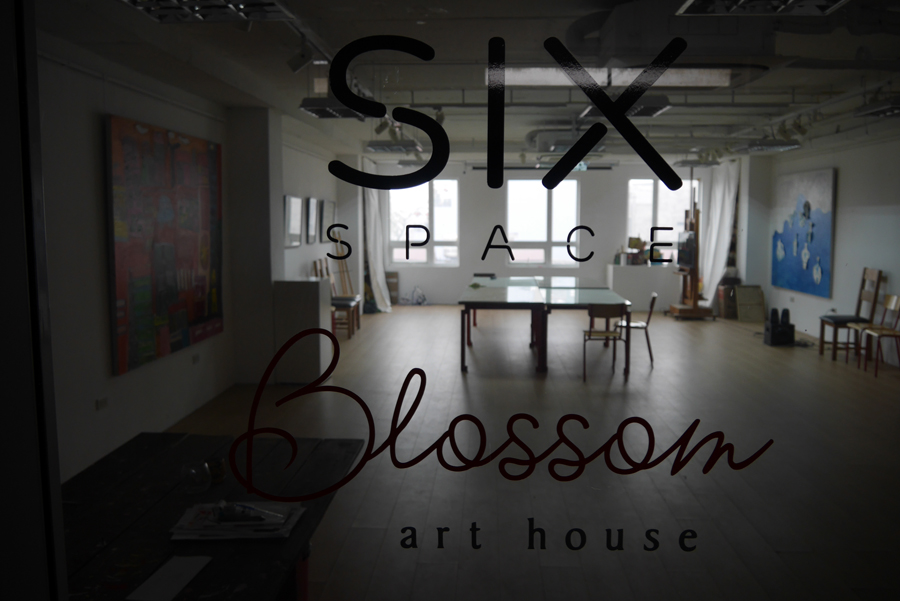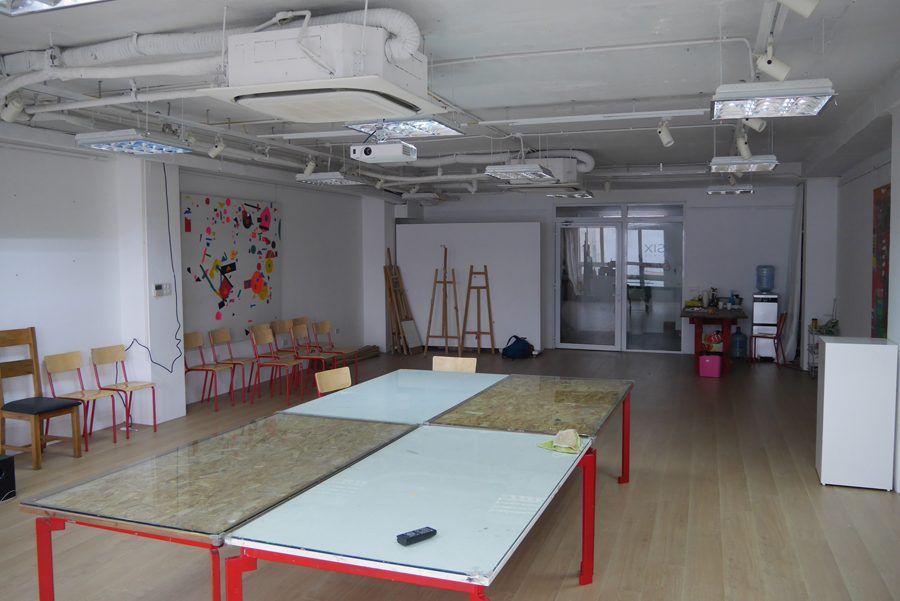 Ms. Le Giang opened Six Space in 2015. Actually she had already opened an art school for kids, "Blossom Art House", in exactly the same spot in 2013. At Six Space, she started to organize exhibitions, talk shows for adults, screenings, workshops and so on. She also organizes music events in the space, envisioning an interactive environment for the audience. Of course, she still runs kids classes, thus creating an environment where everyone can learn about art, from children to adults.
Chairs used for the workshops. Aren't they cute~.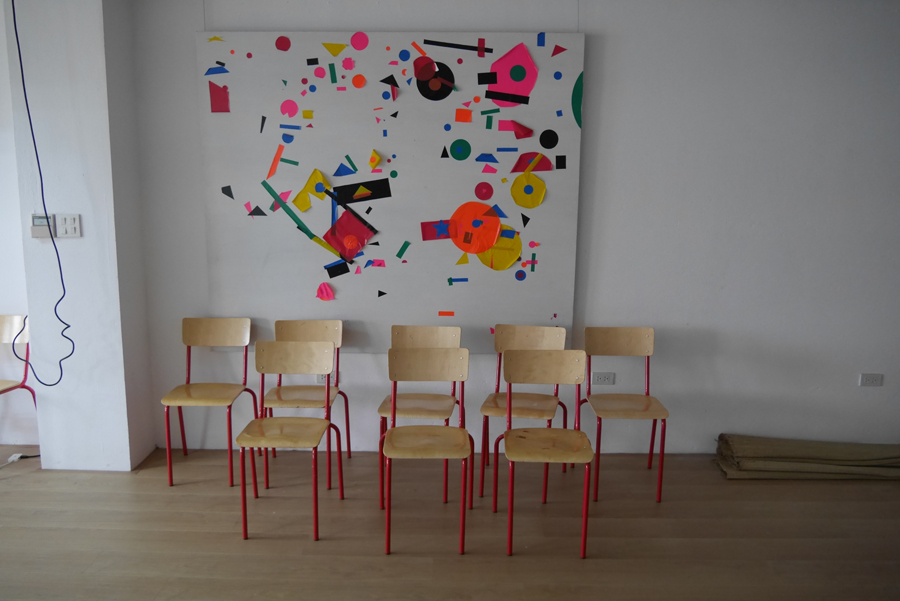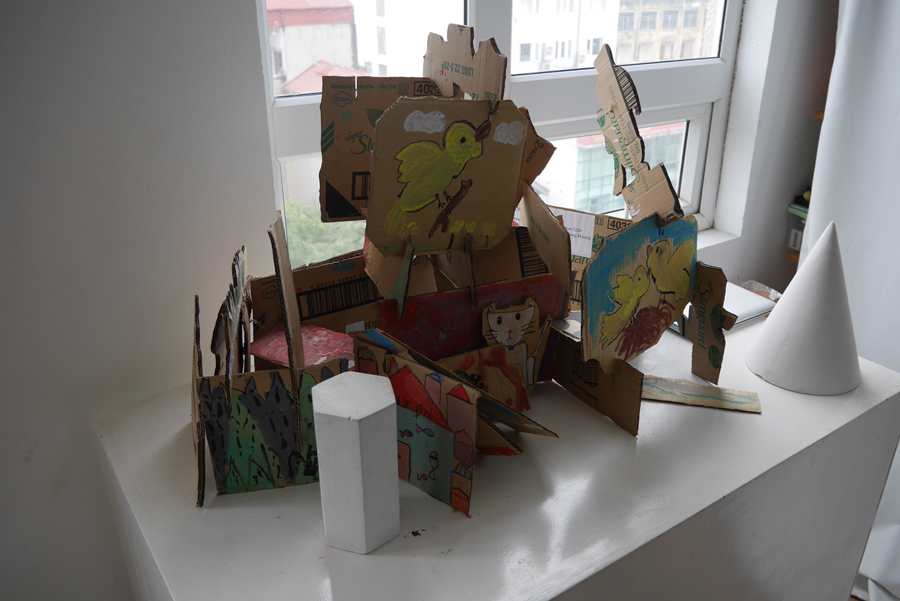 Six Space gains its name from the symbol of number "six" as in six senses, six dimensions and coincidently being located on the sixth floor. Here is the view from the window.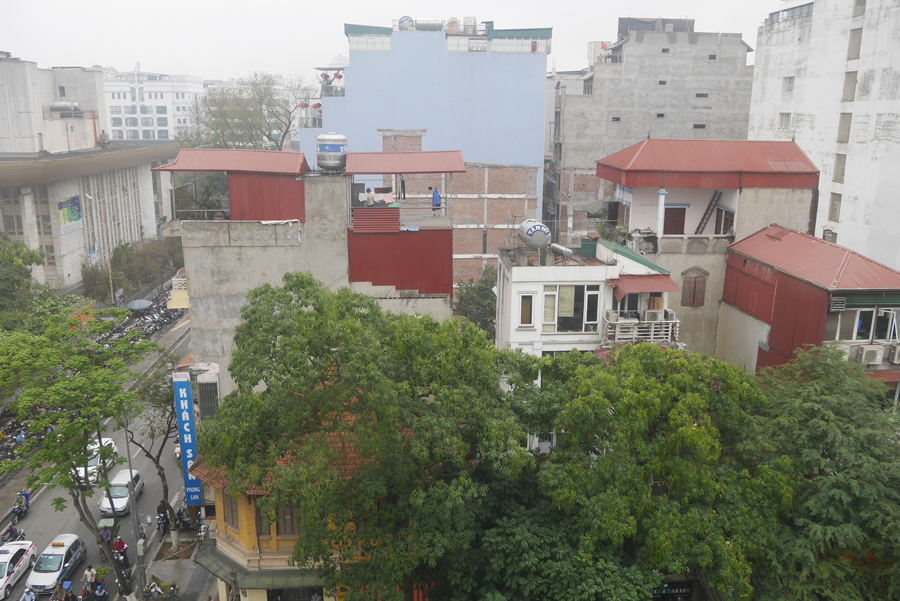 Ms. Le Giang studied art education in Vietnam University of Fine Art and had her MA in studio practice in the United Kingdom, thinking of education as indispensable to the cultural development of Vietnam, she launched Six Space together with the cofounder Do Tuong Linh. She also works on other art projects outside the art space, with all operations being funded by grants. Le Giang says that she wants to have an independent space unbound to the requirements of any organization. I have a hunch that she will be a key figure in leading the next generation in Vietnam.
This is Ms. Le Giang. Part of an intelligent-next generation!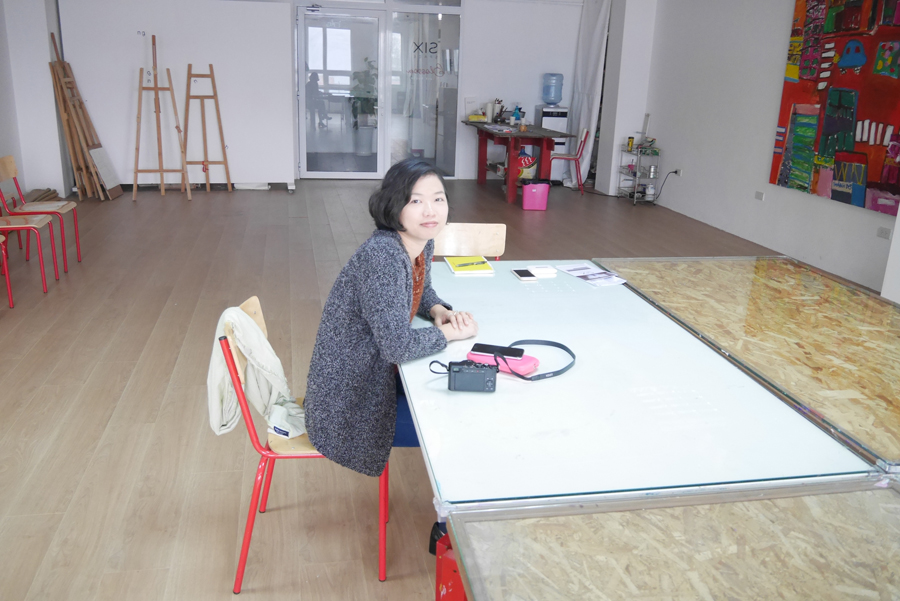 Learning art on the sixth floor.
Six Space
http://sixspace.vn/
https://www.facebook.com/sixspacevn/?fref=ts
After interviewing Ms. Le Giang, I walk to the next art space on foot.
Hanoi is not so insanely huge, and I'm happy that with a little willpower, I can see a lot by just walking.
Plodding along, I reach my next destination Manzi. I speak with one of the founders, Ms. Tram Vu.
Signboard at the entrance.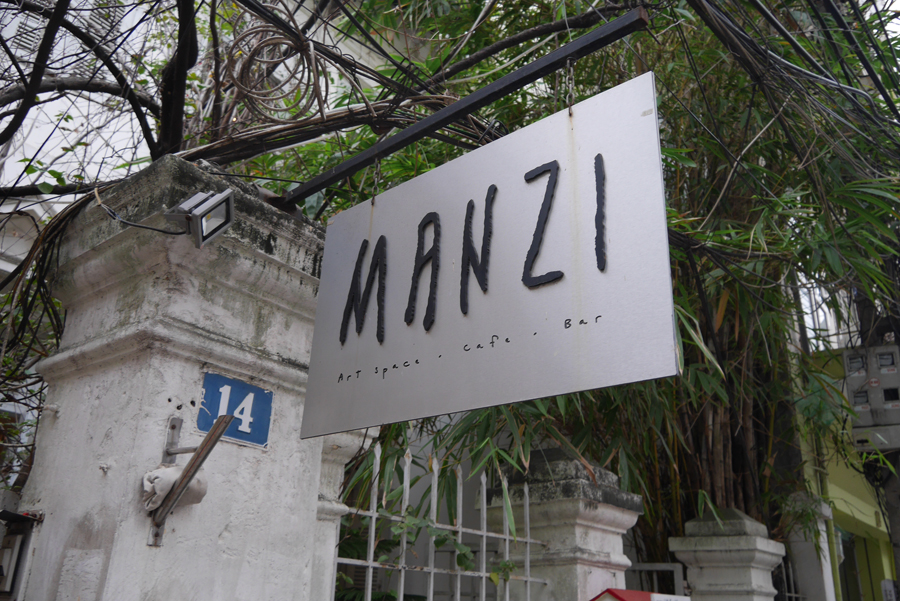 This is the building. So stylish.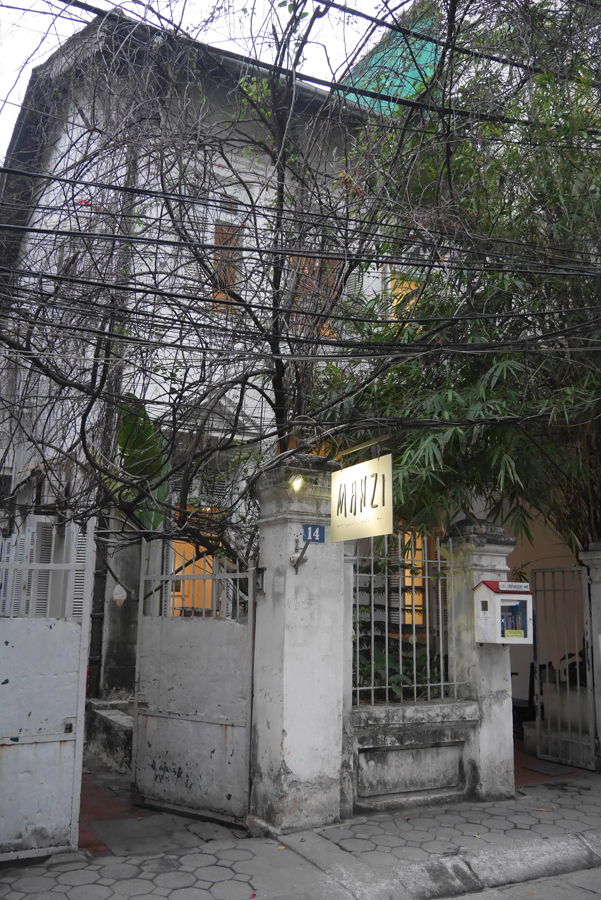 Manzi opened in 2012. It was established by Ms. Tram Vu and Mr. Bill Nguyen, a curator. Renovated from an old French style house, Manzi has a café cum exhibition space on the first floor and an art shop on the second floor. It is very stylish. The size and layout is similar to Art Center Ongoing in Japan, and I feel an affinity with the space having a cafe on the first floor.
This is the café and exhibition space on the first floor.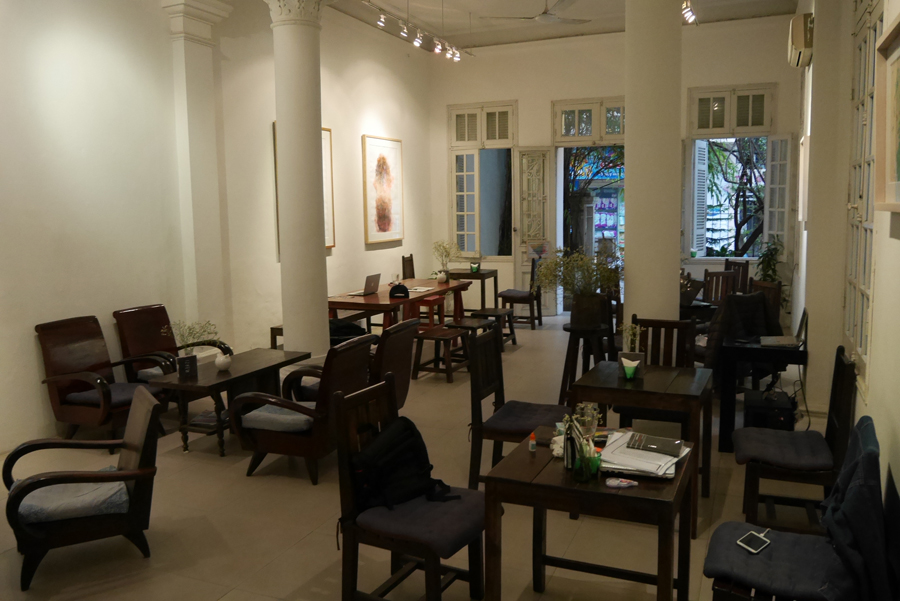 This is the gallery on the second floor.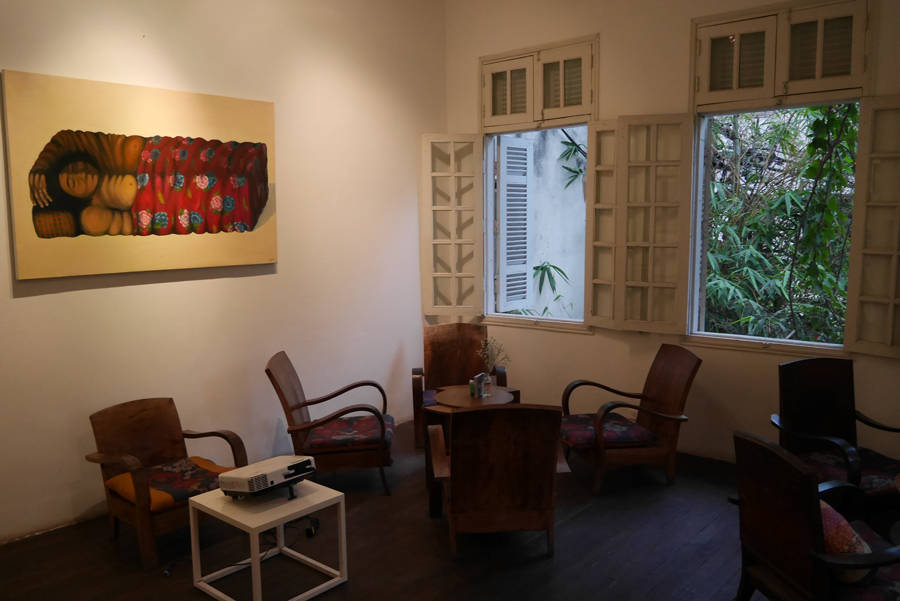 There is a room for selling artwork (art shop).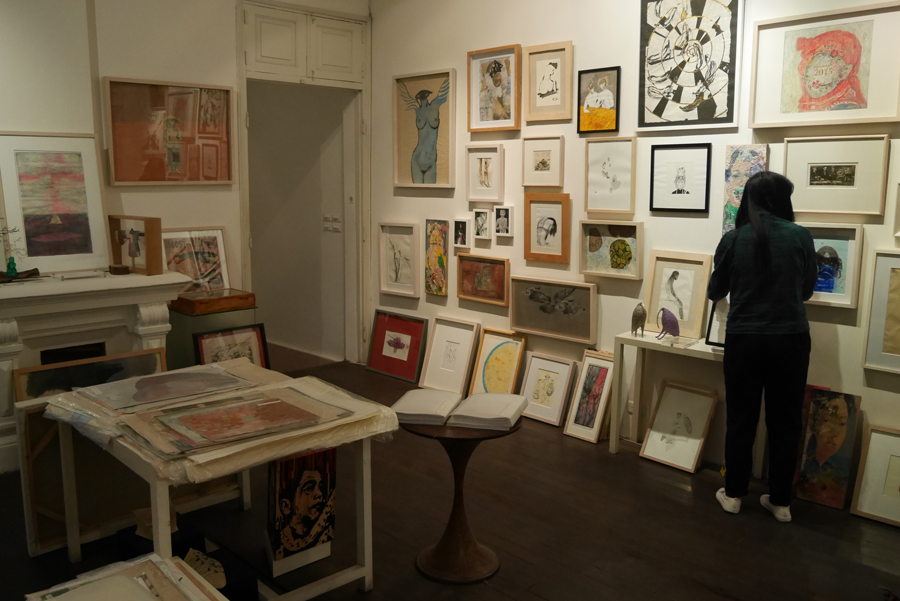 This space organizes a wide range of art projects focusing on Vietnamese young artists including visual art exhibitions, film screenings, music concert, workshops and so on. Renting another building for their residency program, four artists are able to stay in one year. Having worked for the British Council for many years, and drawing upon her experience, Ms. Tram Vu wanted to bring more life to the Vietnamese art scene and started the art space Manzi with Mr. Bill Nguyen, a curator who had also studied abroad. Both of them also do work outside the project, using the money to support its operation. I really feel a connection with them. When I interview further, I find out that they had taken inspiration for Manzi from the Institute of Contemporary Arts: ICA in the U,K, the same as I had! The world is so interesting, both big and small at the same time. I hope you go for it – my dear friend Manzi~
Together with Ms. Tram Vu.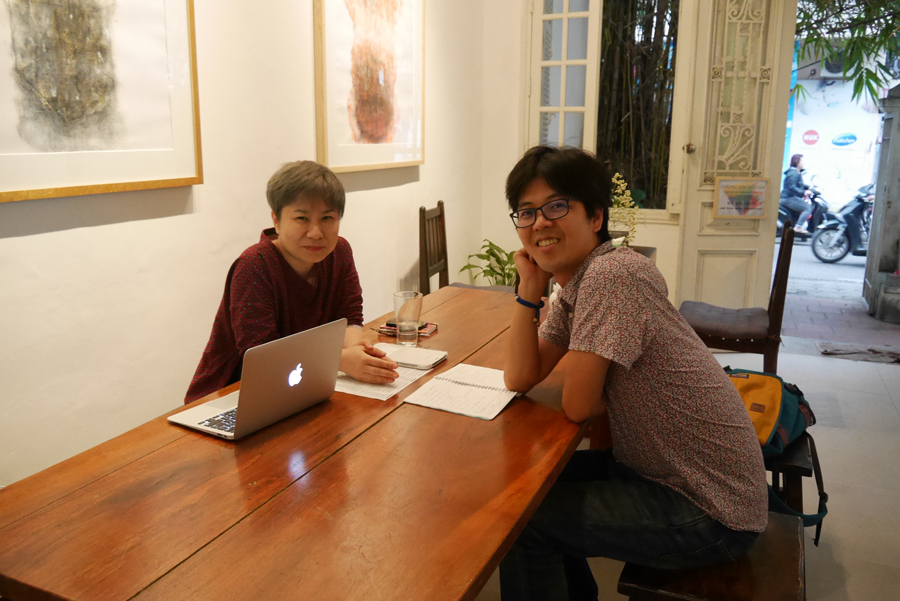 After viewing the art, why not take a break at their nice cafe.
Manzi
https://www.facebook.com/manzihanoi/info/?tab=page_info
Well, here we go off to the last space for today. It's a little bit far and I have no choice but to go by taxi. Here it is, Heritage Space. It is located on the first floor and second floor of a super huge building. This Independent art center is quite huge and it feels more like a big gallery or museum.
Mr. Nguyen Anh Tuan, the curator of Heritage Space tells me their story.
Arriving!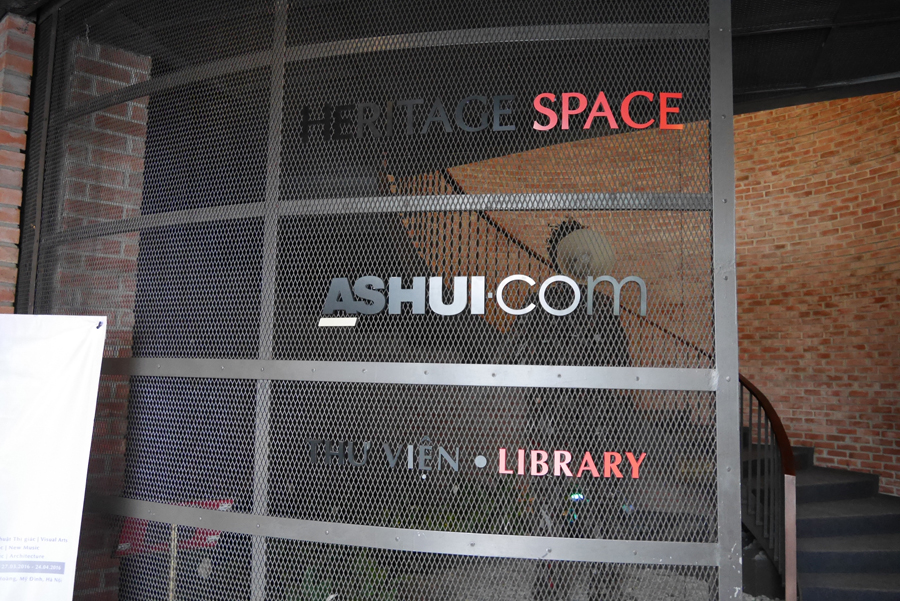 Really huge exhibition space.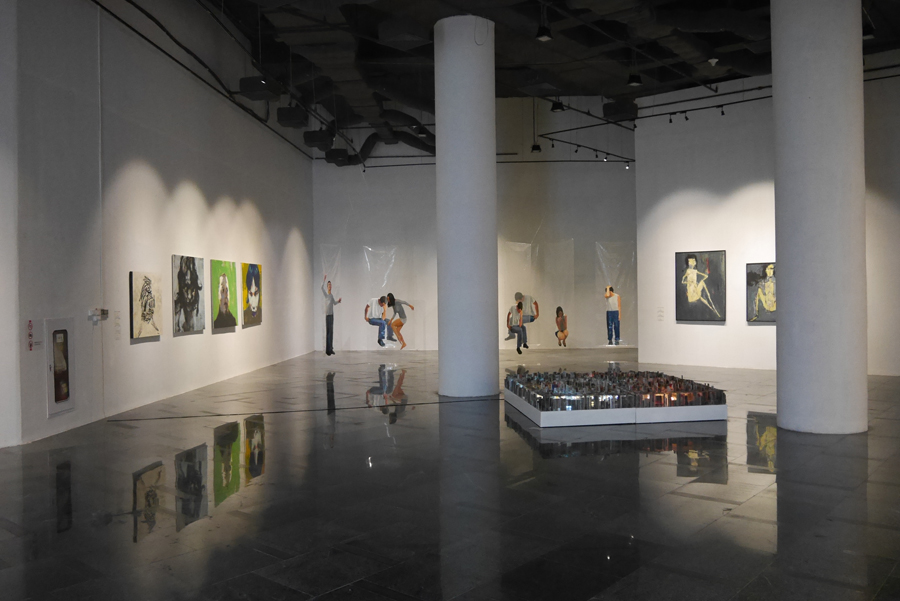 There is also an art piece outside.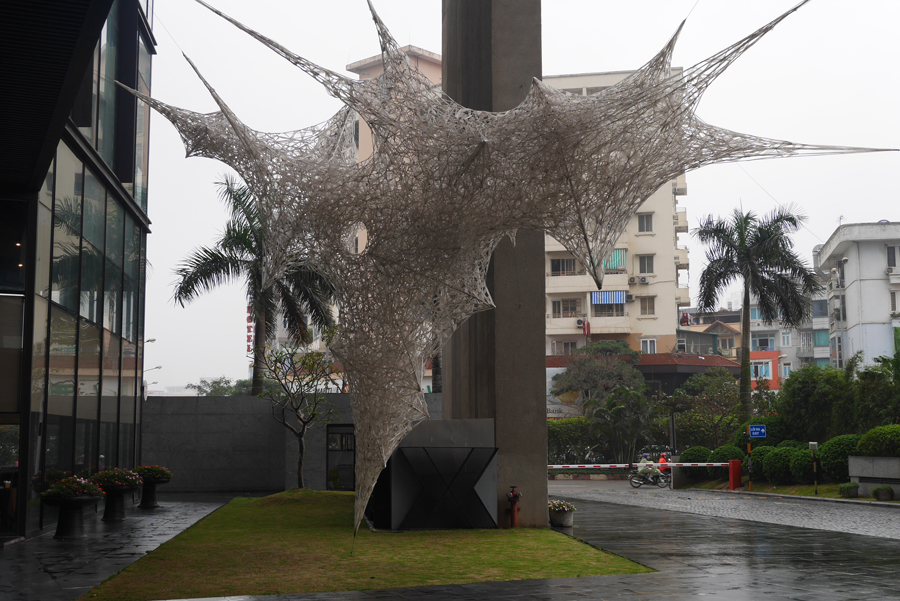 Heritage Space opened in 2014. Besides large exhibitions held annually, the space organizes workshops, talk shows, music concerts, film screenings and so on. There is a wonderful library attached to the space. In addition, it has a residency program and works on creating collaborations between overseas and local artists etc.
This is the library.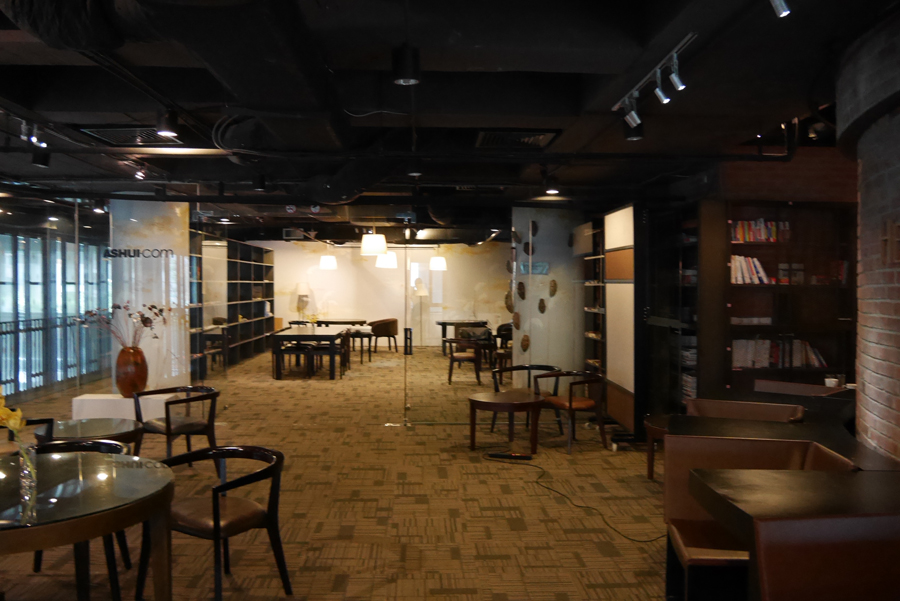 They organize various cultural programs.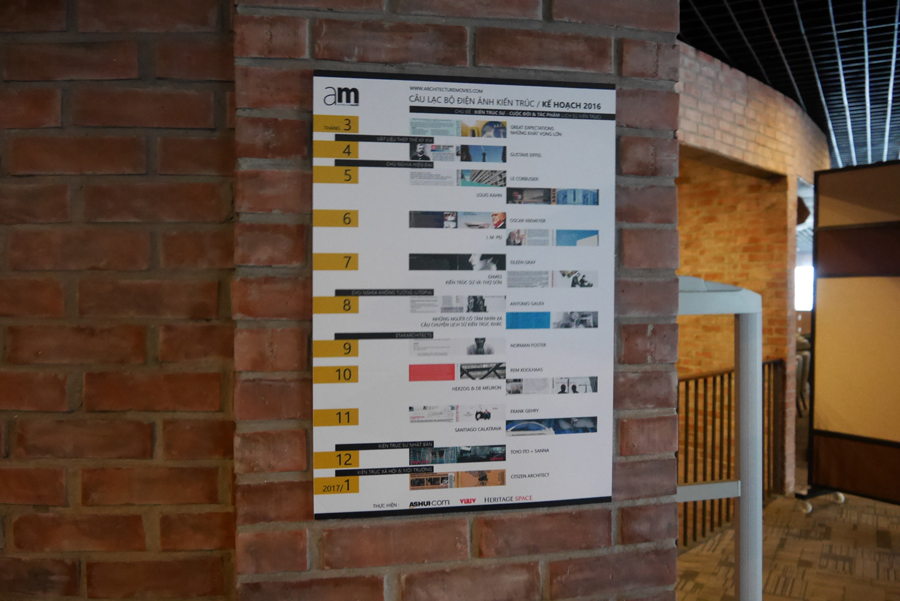 As the building in which the space is located is owned by a private company, the company support in space and security. The art center aims at disseminating a new, contemporary culture in Vietnam. There really is such a range of different art spaces in Hanoi!
This is Mr. Nguyen Anh Tuan. Thank you~.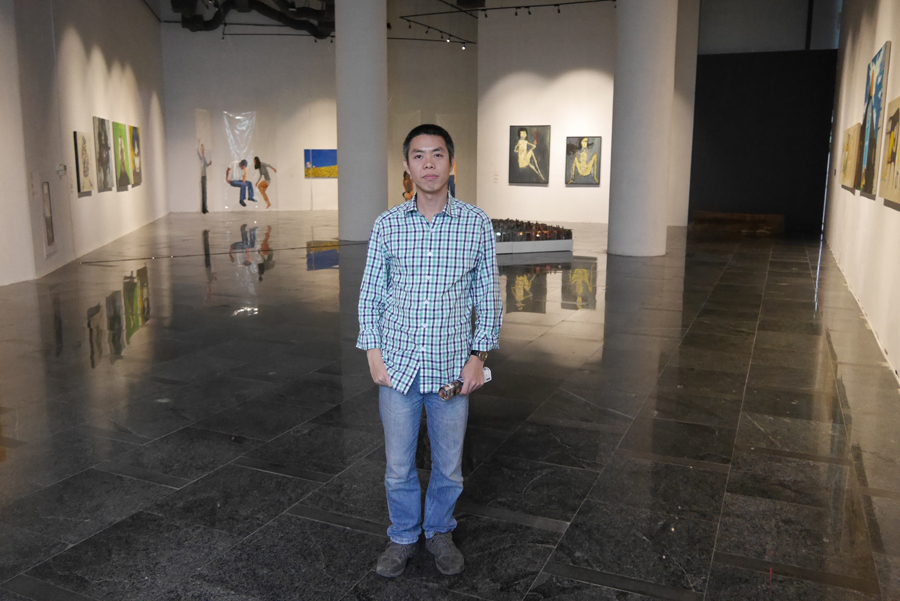 I've seen so much, it's been great! This post will be the last in my chapter on Vietnam. I definitely want to come back though! I'll have to think up another project~.
The next report will be from the final destination of my research trip, Cambodia.
The end has come near~.
Heritage Space
http://heritagespace.com/
https://www.facebook.com/HeritageSpace/?fref=ts
Six Space

94B Trần Hưng Đạo, Hoàn Kiếm (tầng 6), Hanoi
Established Year: 2015
Facility and Activity: Gallery, Educational Program, Workshop, Talk, Planning and Coordination of Art Project

Manzi

14 Phan Huy Ích, Hanoi
Established Year: 2012
Facility and Activity: Gallery, Café, Shop, Residence, Talk, Film Screening, Planning and Coordination of Art Project

Heritage Space

Dolphin Plaza, 6 Nguyễn Hoàng, Mỹ Đình 2, Nam Từ Liêm, Hanoi
Established Year: 2014
Facility and Activity: Gallery, Talk, Film Screening, Planning and Coordination of Art Project