7 April 2016|Let's Start from Here Again(Sa Sa Art Projects)
"If you go to Cambodia, don't miss this place", many artists and curators I met during this trip recommended this art space. I have arranged to meet one of its founding members from around noon. Riding two-up on a scooter, we arrive at the space in no time. The space is called Sa Sa Art Projects, located in a historical building called the "White Building". Mr. Vuth Lyno, a curator and artist, shares their story with me.
This is the White Building. But it is not white at all.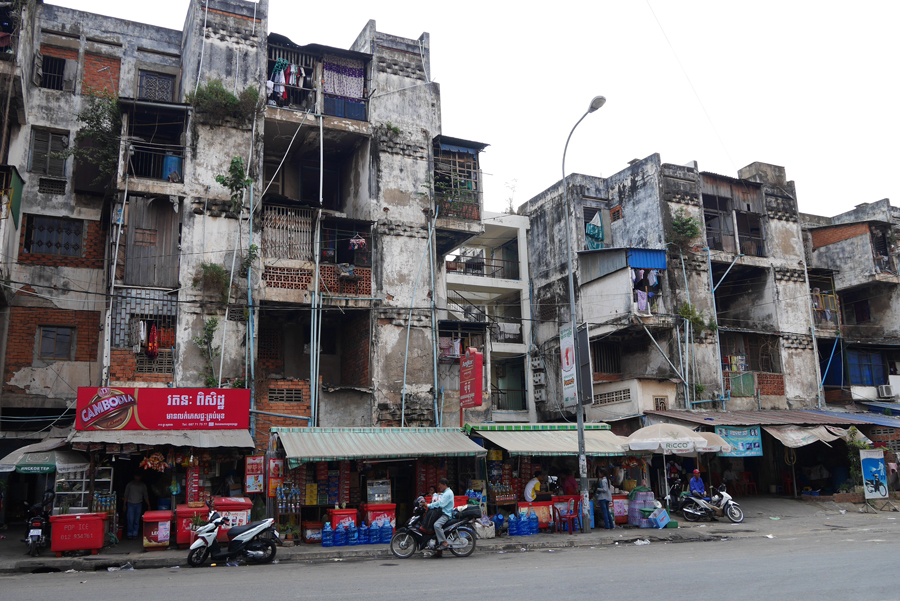 Sa Sa Art Projects was established in 2010 by six co-founders including Lyno.
They had originally run the Sa Sa Art Gallery from 2009, but it was closed in 2011*. Now they only run Sa Sa Art Projects. By the way, the former Sa Sa Art Gallery space became SA SA BASSAC, which I visited yesterday.This is the reason why their names all overlap with one another!
The main activities of Sa Sa Art Projects are: hosting a residency program, running classes for photography and art history, as well as implementing art projects outside of the space. They rent two rooms in the White Building and one is a room for archiving the White Building itself. I ask Lyno about the reason they have such a room, and he tells me that it's because the "White Building" is quite a significant building in Cambodian history.
Constructed in the 1960's, the White Building was the most advanced apartment complex and the symbol of modernism, where creatives such as academics and artists were living at that time. When the Khmer Rouge came into power, people were massacred and all cities were abandoned under the dictatorial regime. White building was originally white as the name suggests, but after many years since its establishment, its appearance has become terribly dirty and now the many people who occupy the apartments are living in poverty. It is in stark contrast to the original image of White Building, and this gap speaks to us quietly and powerfully, reminding us of a time of national upheaval. In the archive room, photographs of the building are displayed to show what it looked like when it was built and what it looks like now. Also there are various information materials so visitors can learn the history and other details of the building. But just comparing the photos, there is so much to think about. 
This is the entrance to the archive room.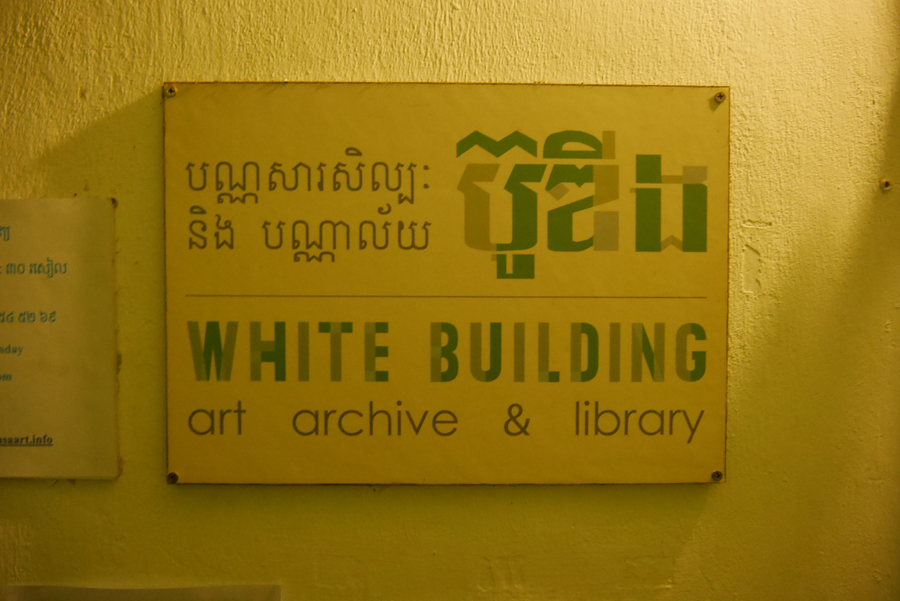 This is the White Building of the past. It is true that it was pure white.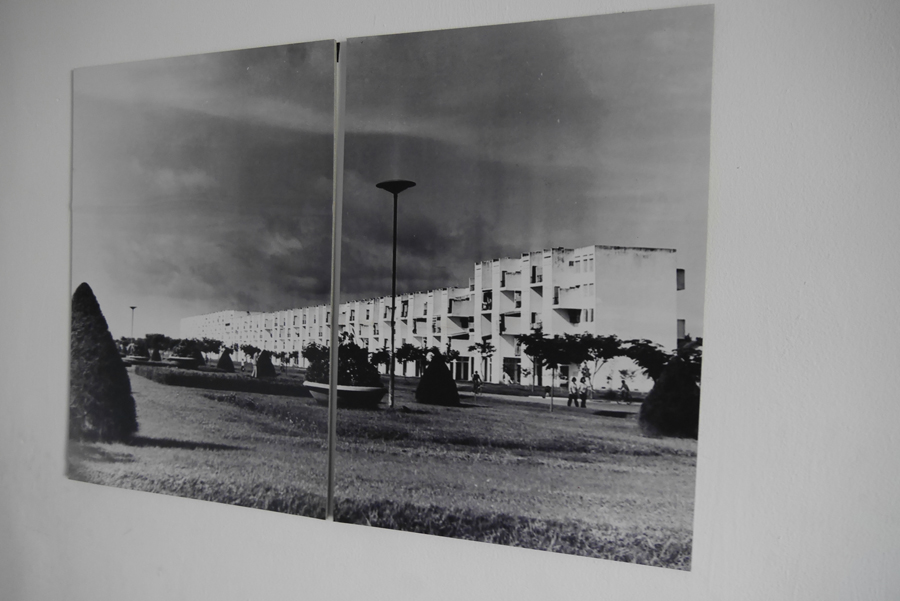 Looking at its current condition, it's hard to imagine how it once must have been.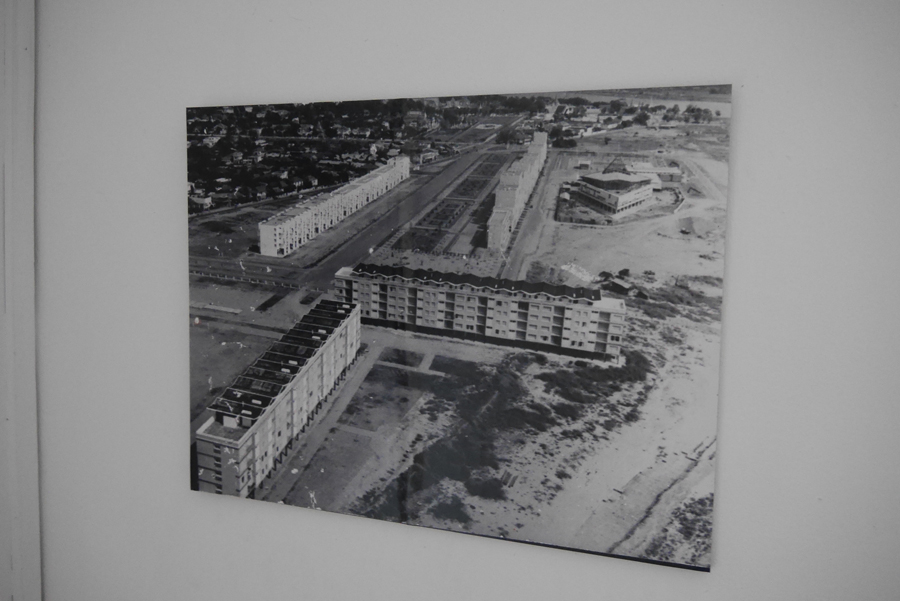 This is the current White Building. Through the comparison, I can feel the weight of its history.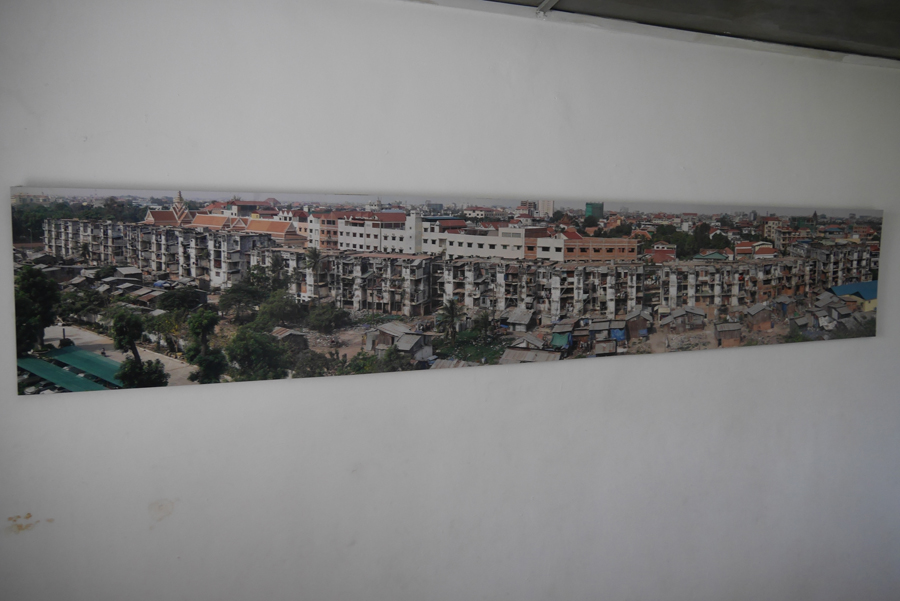 Photographs documenting the White Building are exhibited in their archive room.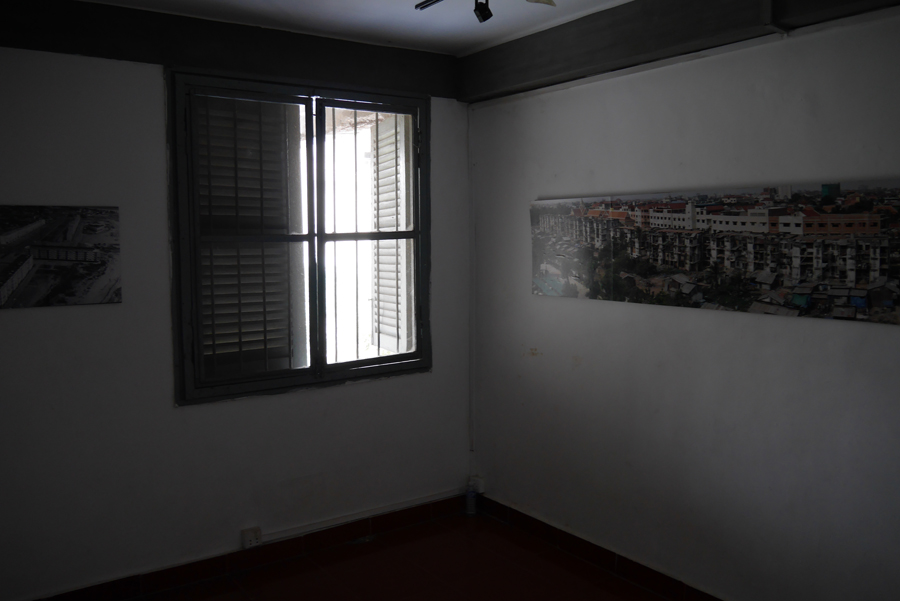 There is another room used as the studio of their artist in residency program and their art school. As Lyno told me, the activities of Sa Sa Art Projects aim to make connections between experimental contemporary expressions and the Cambodian general public, especially the residents of the White Building itself. Residents of varying ages, ranging from children to adults visit the room. The residency program hosts around six artists a year, and the space organizes open studios and workshops for general admission during their stay. In addition, the space offers all art classes free of charge. This program has been funded by grants and donations alone, and currently has seven members who keep it on part-time basis. The three active co-founders including Lyno do not receive any income from the project, instead making their livings by working for other NGOs and by curating for outside projects.
Going upstairs without a handrail.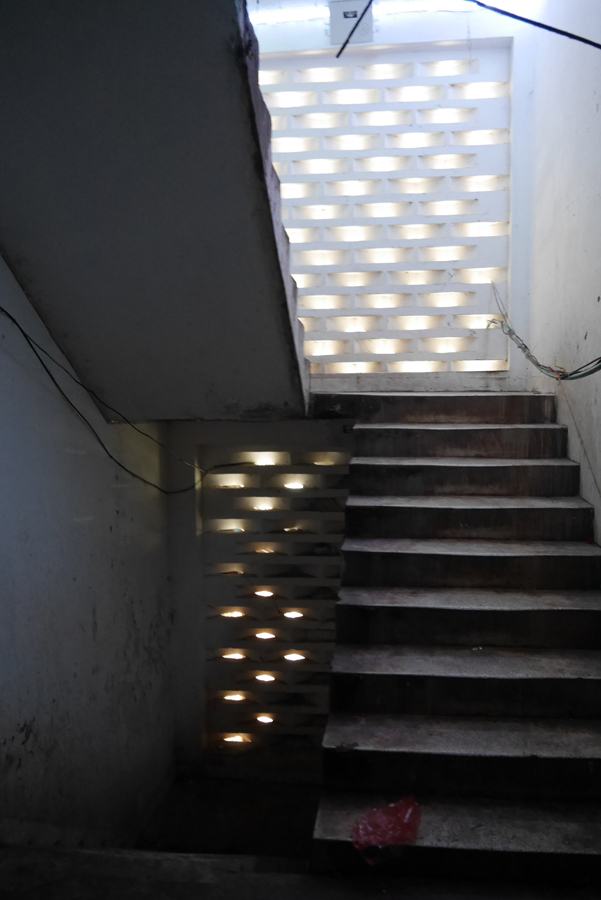 The entrance to the residency room with a double door.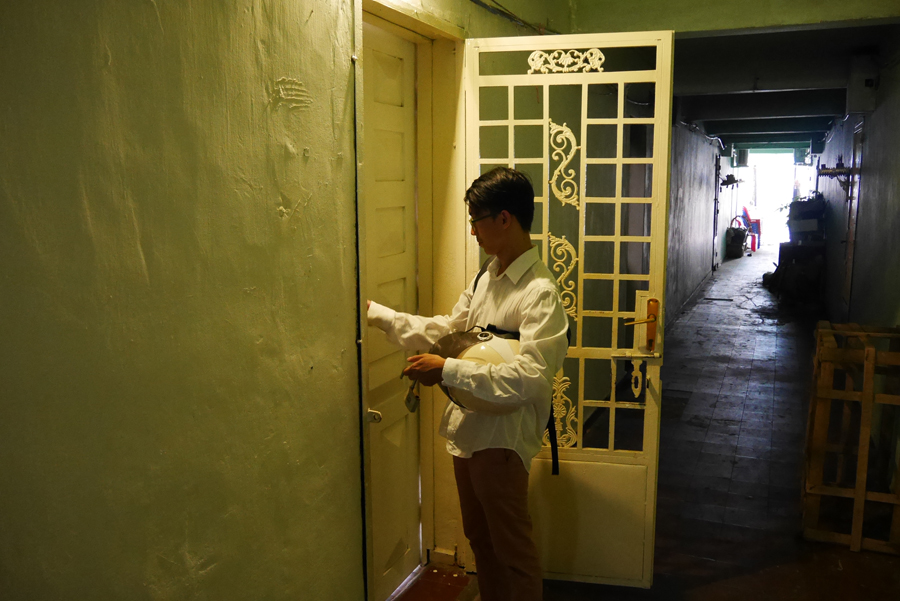 This is the interior. Pretty neat and tidy!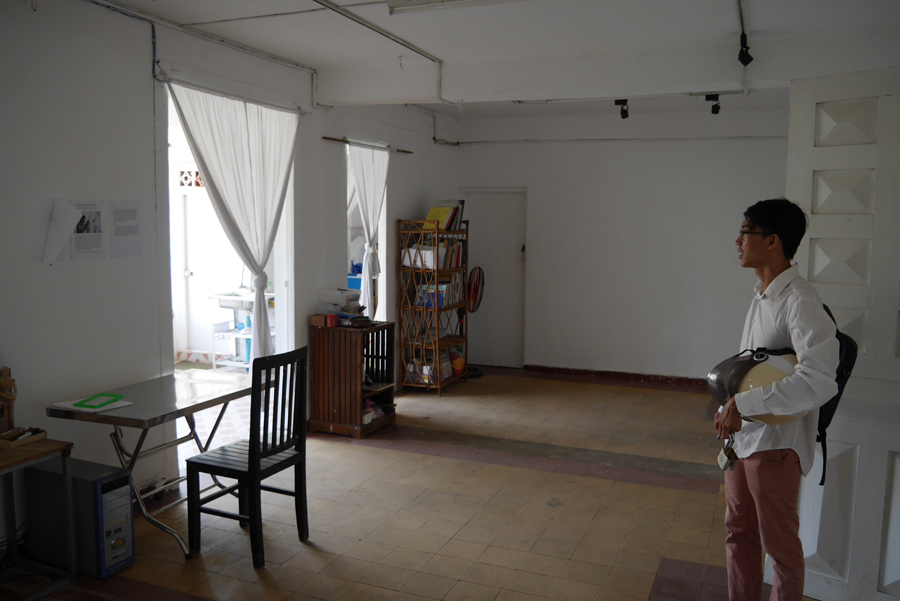 Art classes are also held here.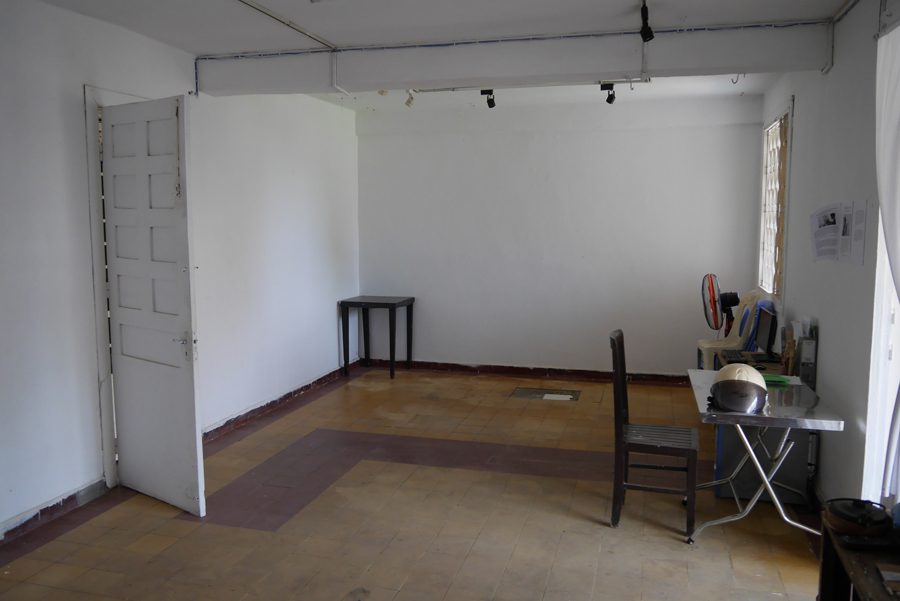 Sa Sa Art Projects only provides a studio for resident artist without any gallery attached. I ask about this and Lyno, answered smiling, "Because the whole White Building itself is something like a gallery". Occasionally, they hold live shows such as concerts and performances on the rooftop, and sometimes they organize screenings at the cafe on the ground floor. Sa Sa Art Projects has been creating parallel nonhierarchical relationships connecting the local community, overseas artists and local students who participate in the art classes. Rather than looking at art from a purely commercial context, their activities seem full of hope, realized the true meaning of art as a communication tool that can bridge the gap between the wider world and local communities. Through their activities, they have planted many seeds of hope which will help shape the future of Cambodia. Learning of their efforts has touched me deeply healing my hardened heart.
A section of stairs.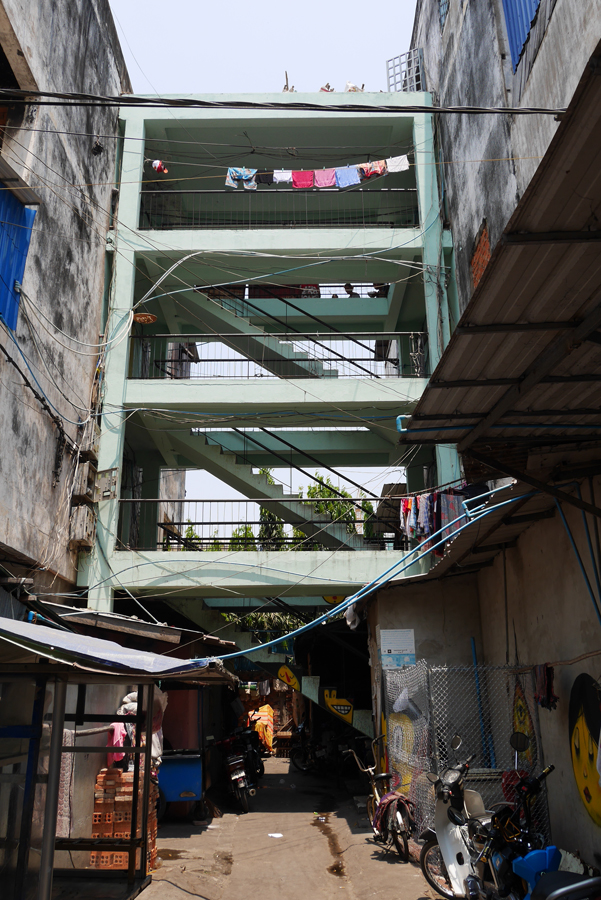 After learning of its history, my view of the building also changes.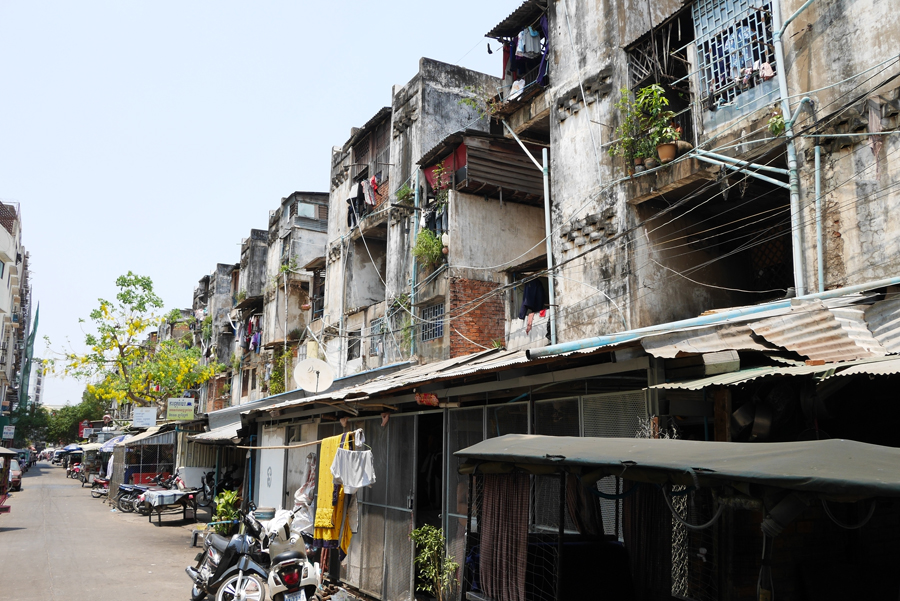 Lyno, a young leader of great talent.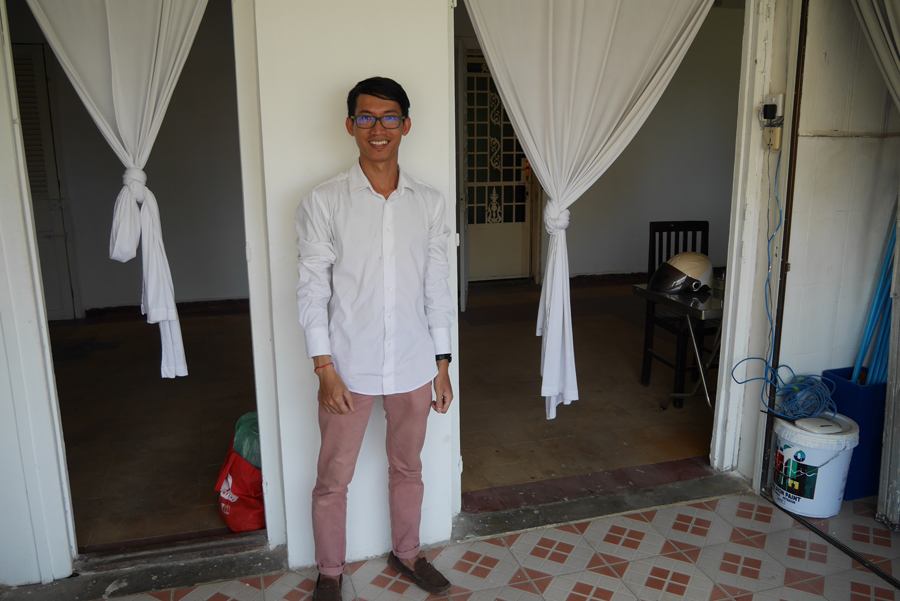 He has a great relationship with people in the local community.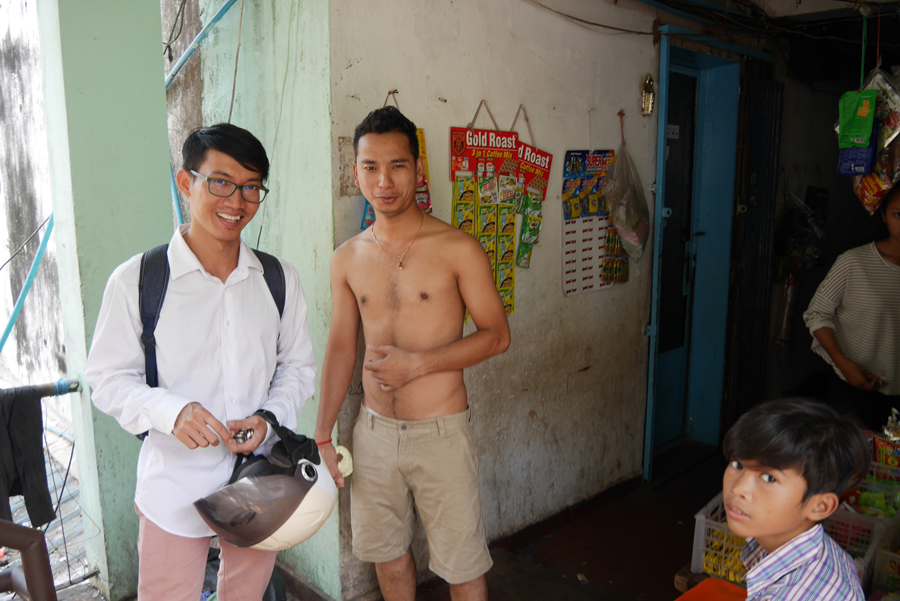 Wherever he goes, all the local people talk to him.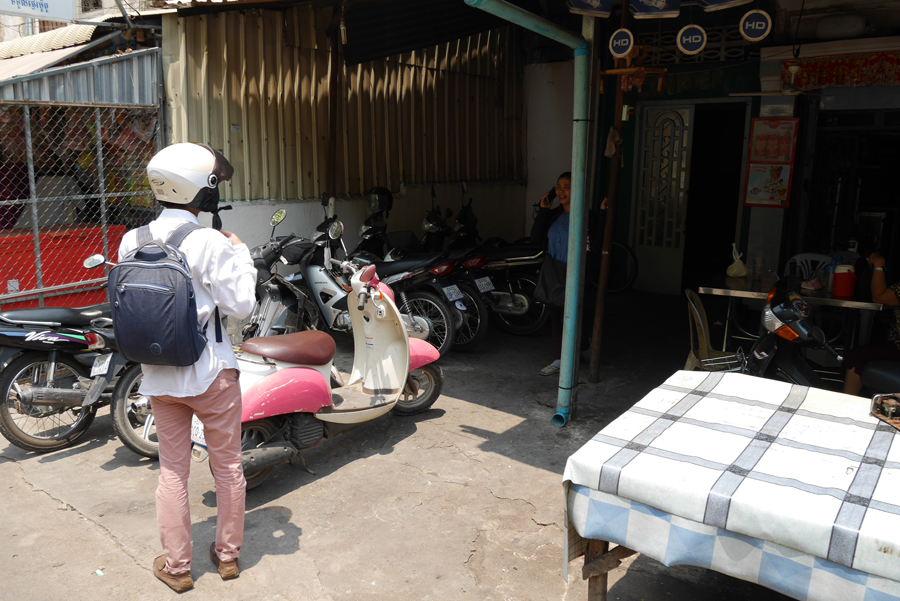 A young sprout shaping the future.
Sa Sa Art Projects
http://www.sasaart.info/
https://www.facebook.com/pages/Sa-Sa-Art-Projects/337305713138723?ref=ts&fref=ts
Even though it was completely depressing being lost in the dark side of Cambodian history and society, somehow I cheered up! Thank you, Lyno! See you again!!
I don't know what the occasion was, but there were fireworks on my last night in Phnom Penh. So touching!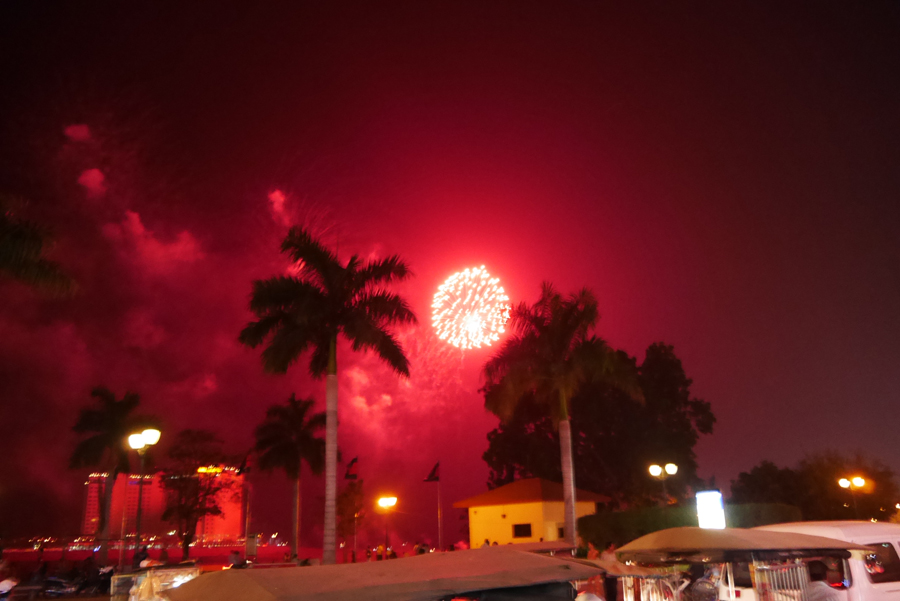 This is the end of my research in Phnom Penh. For the next post I will be reporting from Siem Reap, the final destination of this trip.
Really? I can't believe the trip is almost coming to an end….
Sa Sa Art Projects

#26-28 E2, the White Building, Sothearos Blvd., Phnom Penh
Established Year: 2010
Facility and Activity: Residence, Art Class, Workshop, Talk, Film Screening