27 January 2016|The City of Murals(Turtle's Nest)
Finally, my island-hopping tour of the Philippines is almost coming to an end. The last island is … Cebu.
It is supposed to be only a one hour plane ride from Cagayan de Oro, but the flight is delayed for two hours, so it takes much longer than expected. But, finally we arrive in Cebu. Cebu is famous for its resorts but it is also a pretty lively, big city.
Soon after arriving at the hotel, Philip and Christie, who are to be my guides, come and welcome me. Philip is a curator and artist, while Christie works at a design company. We start by riding in Christie's car – let's GO!!
At first, we go to an art space called Turtle's Nest. Turtle's Nest was established in 1989. The space has a book café built together with a gallery. A pension is located on the second floor, and many guests stay there.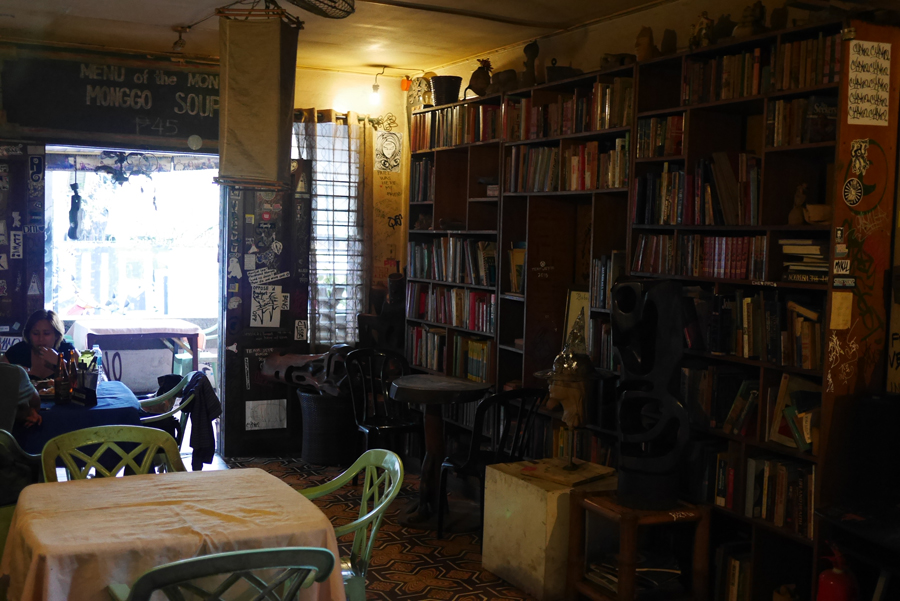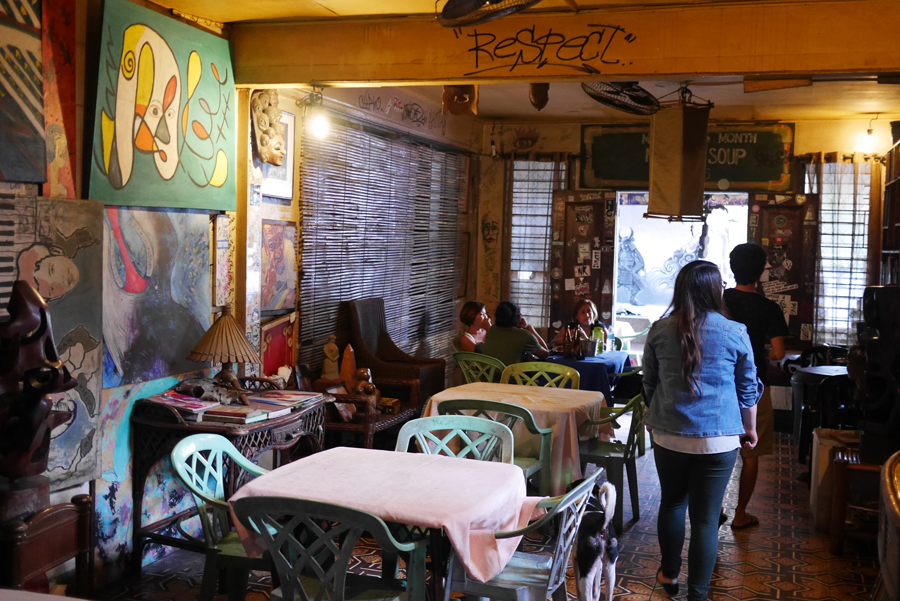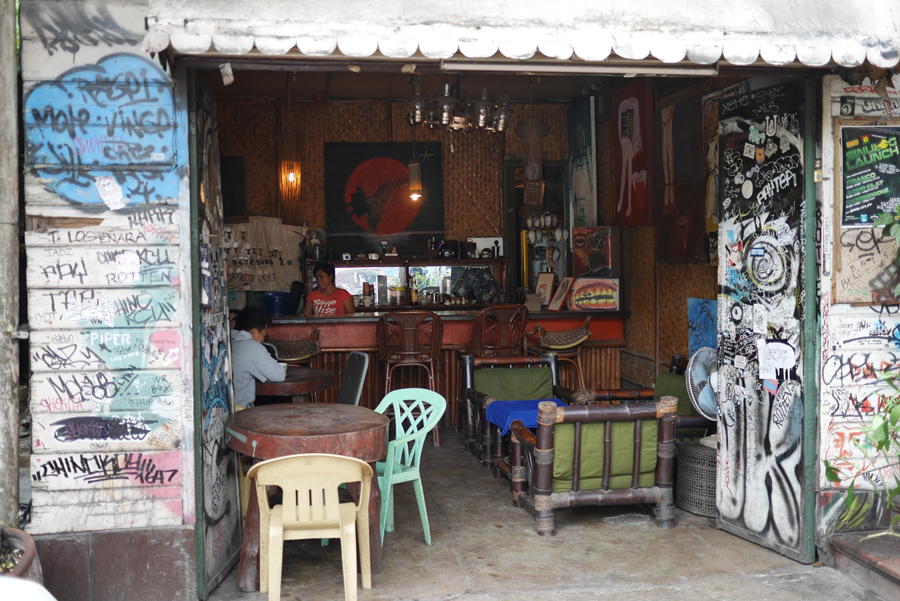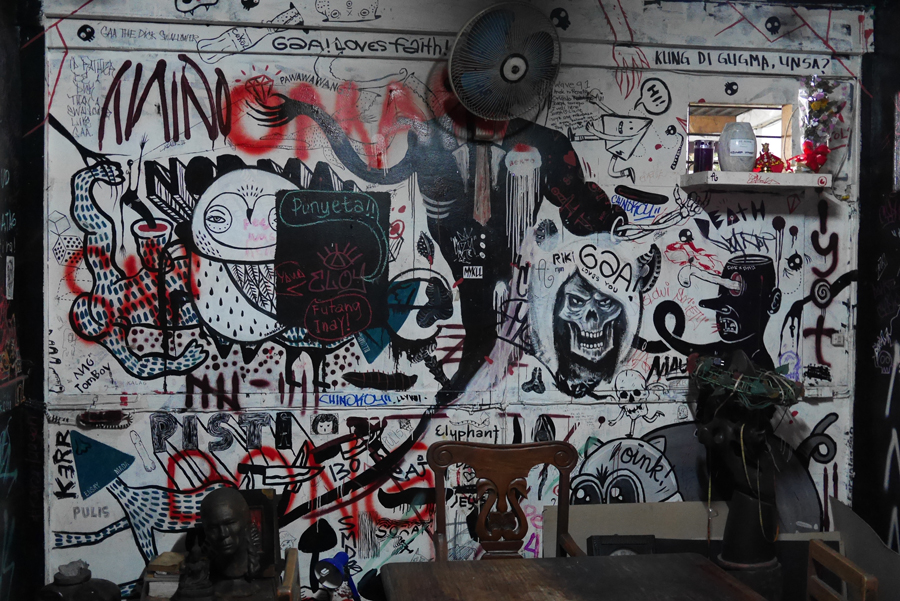 There is a lot of graffiti on the walls near the entrance (people here call it a mural, so if you want to be cool in Japan you can call it that too) and that is what fills this place with the atmosphere of the street. Philip says that the space used to conduct exhibitions periodically but that it has not held so many recently. However they still have punk and hardcore live concerts as well as events by street style artists so it is still an active veteran of the art scene.
Mural by the entrance.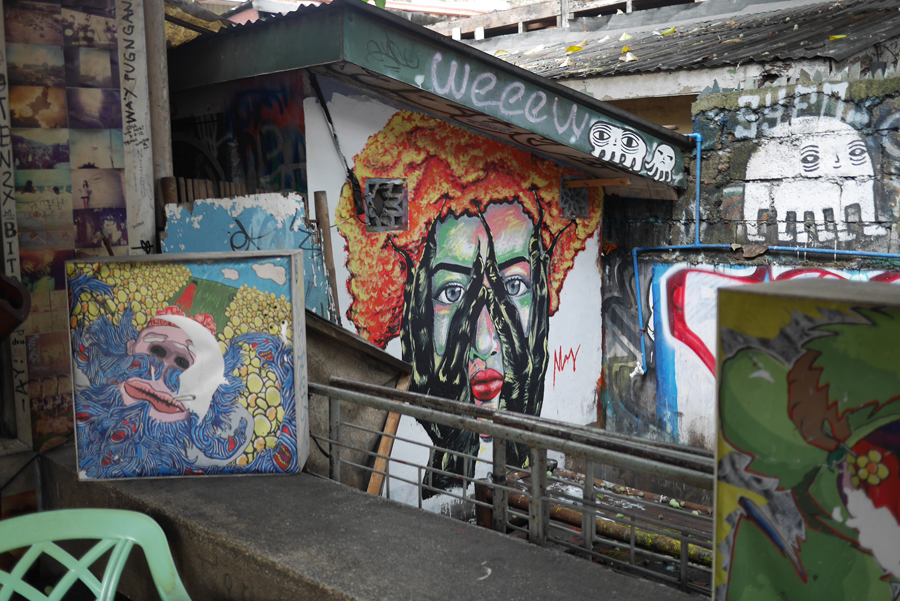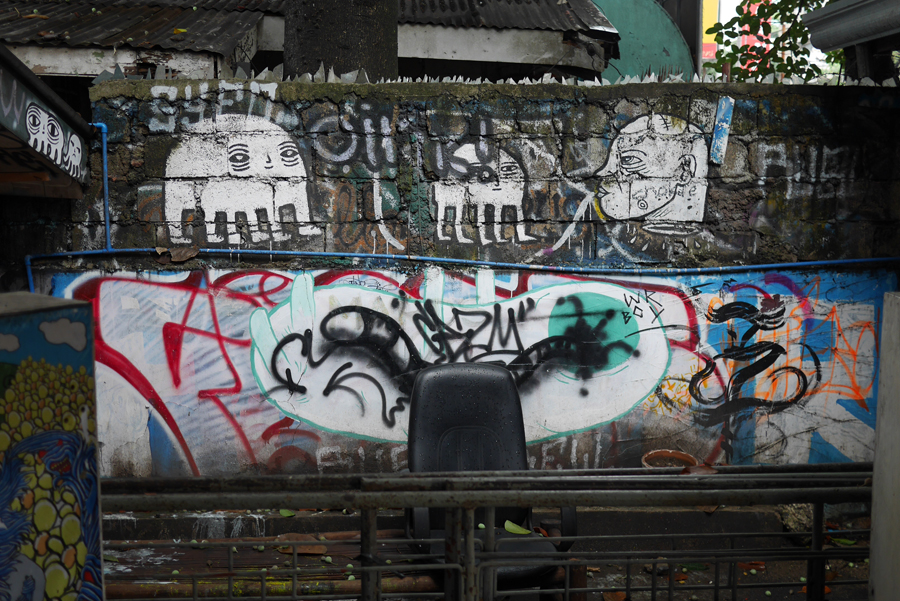 Next, we go to Qube Gallery, an art gallery where Christie's friend works as a director. When we arrive, a yoga lesson is being conducted in the space making for a peculiar scene. On the 1st floor, there is a bar with a huge beer selection and that allows visitors to look around art works with a glass of beer in their hand. What a cool place.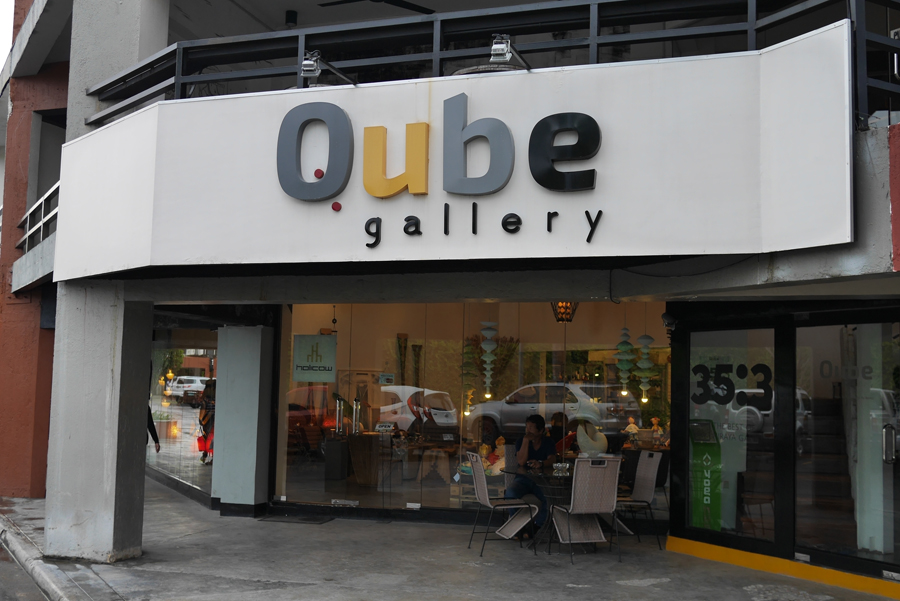 Yoga class in the gallery.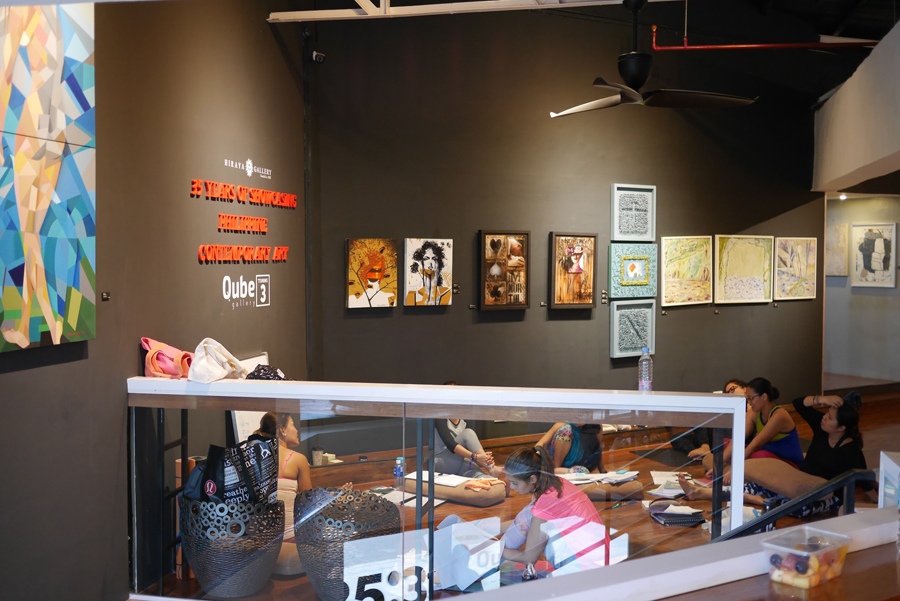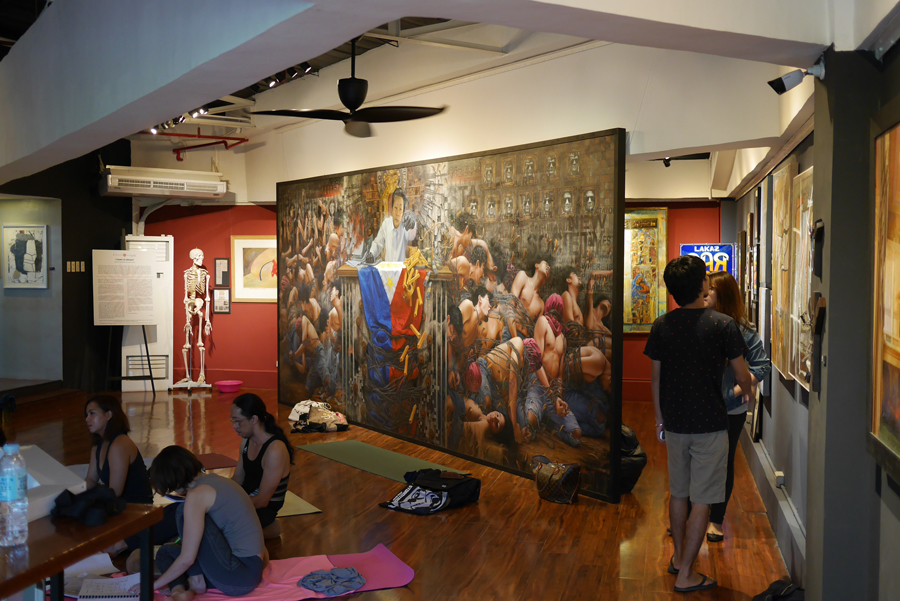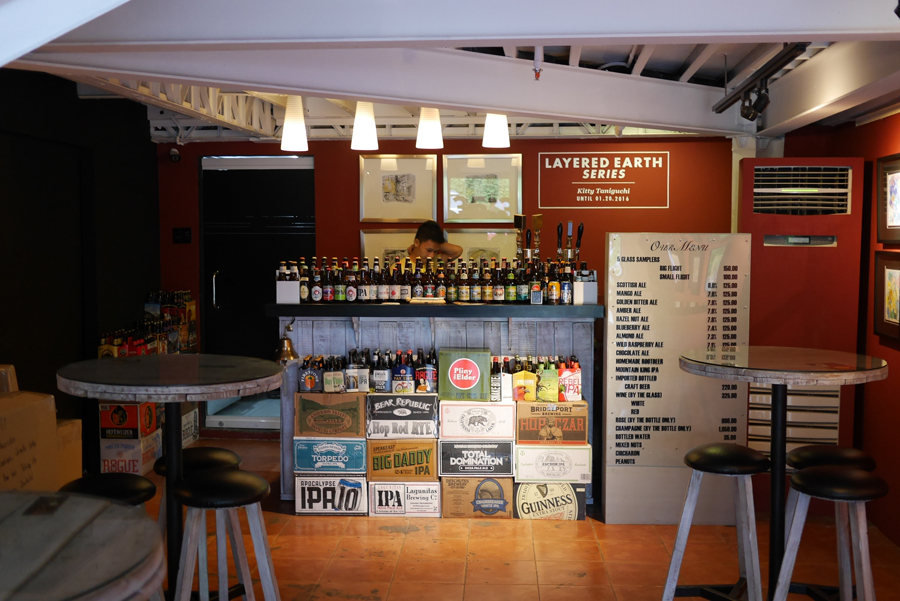 By the way, while riding around by car, I notice that there are so many murals in Cebu.
Here, there, and over there too.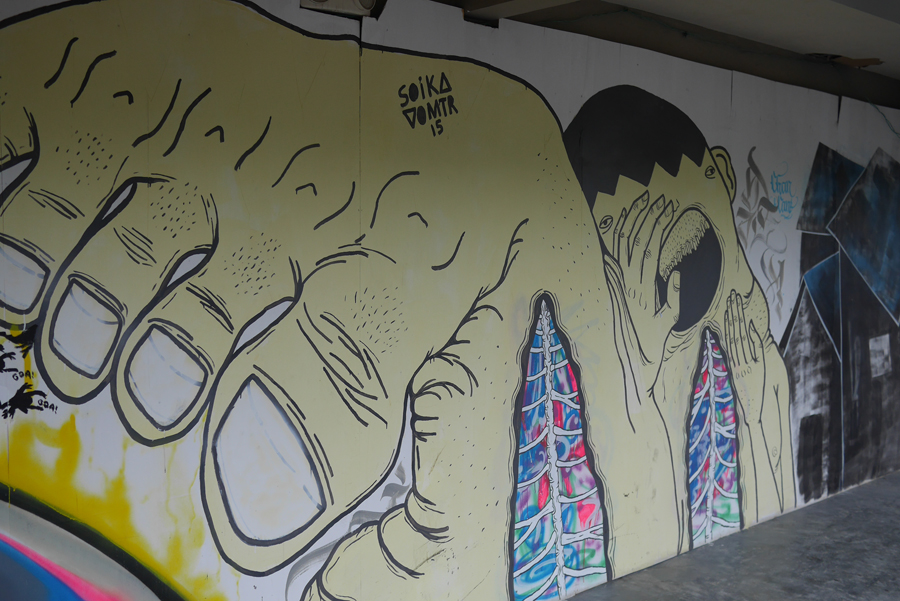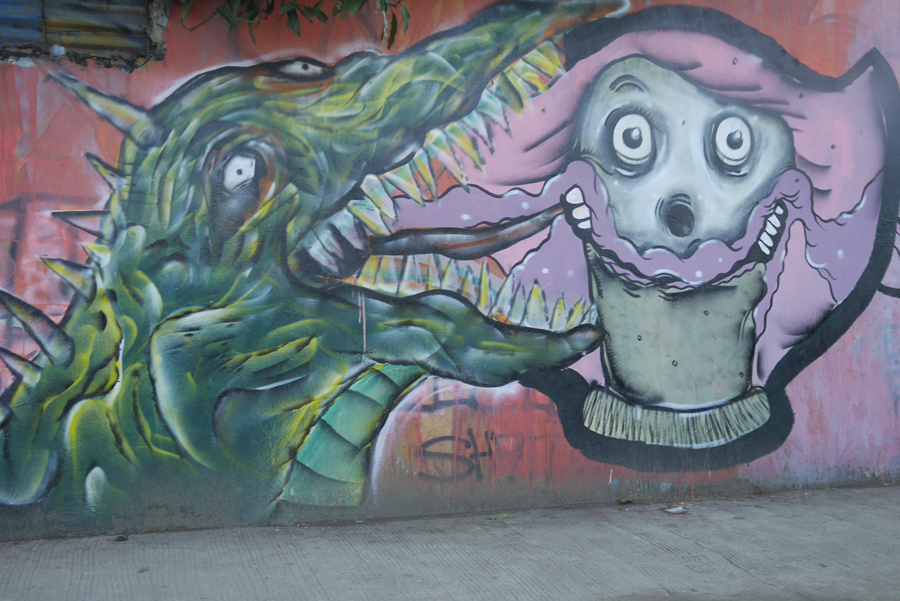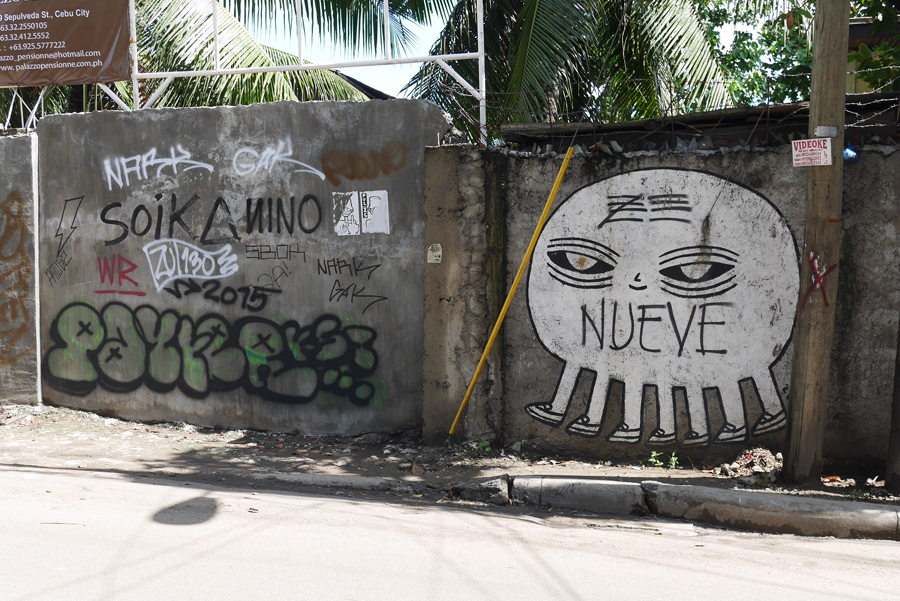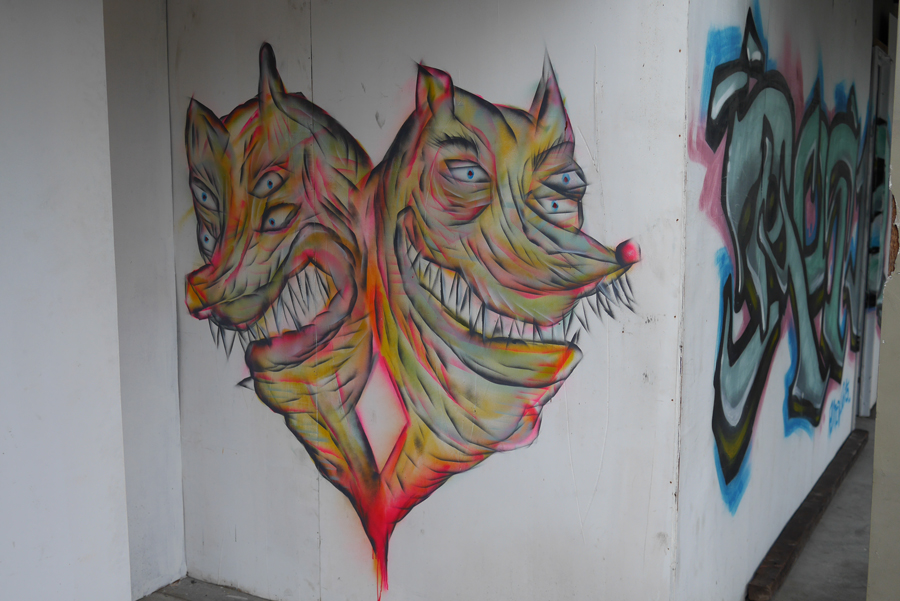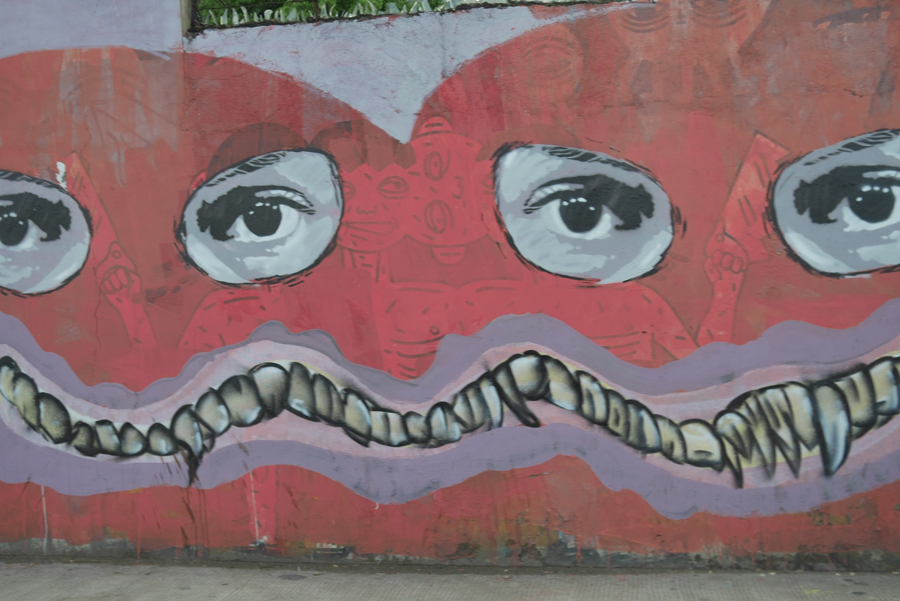 Philip said the number of murals has greatly increased since 2015. As a matter of fact, Philip is the one of the core member of Cebu's street art scene. We next head to a street style art exhibition which Philip has curated.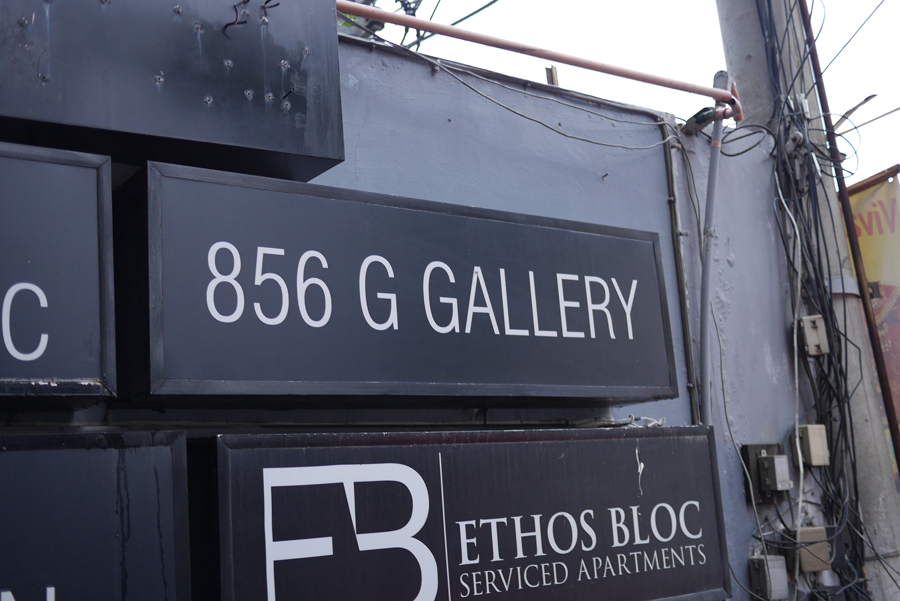 This is 856G Gallery. The owner had asked Philip if he'd curate a show for the space, and the resultant exhibition is currently on display. From now on, the space will be used in variety of ways. The current exhibition was extremely exciting, unlike the sometimes routine, or uptight renditions which can be found within the contemporary art scene.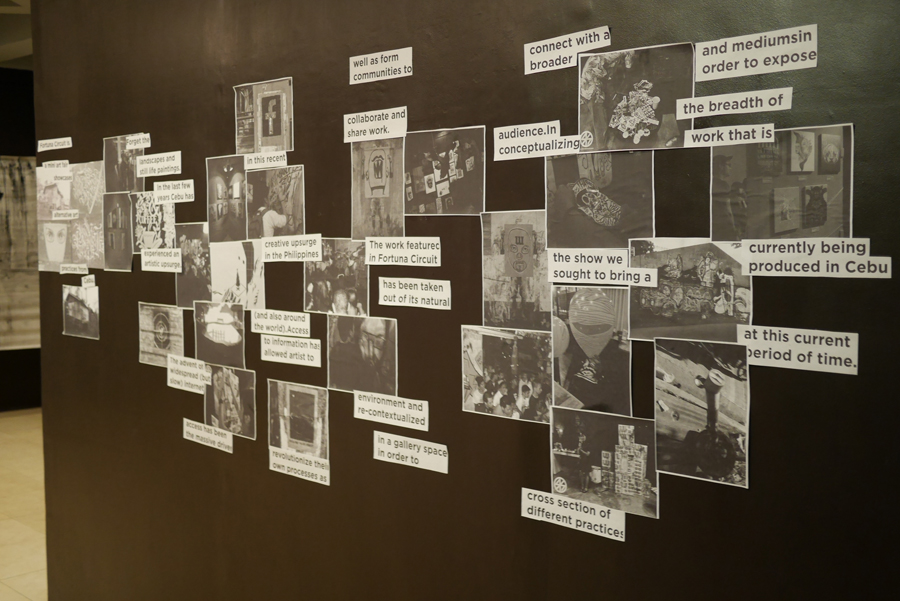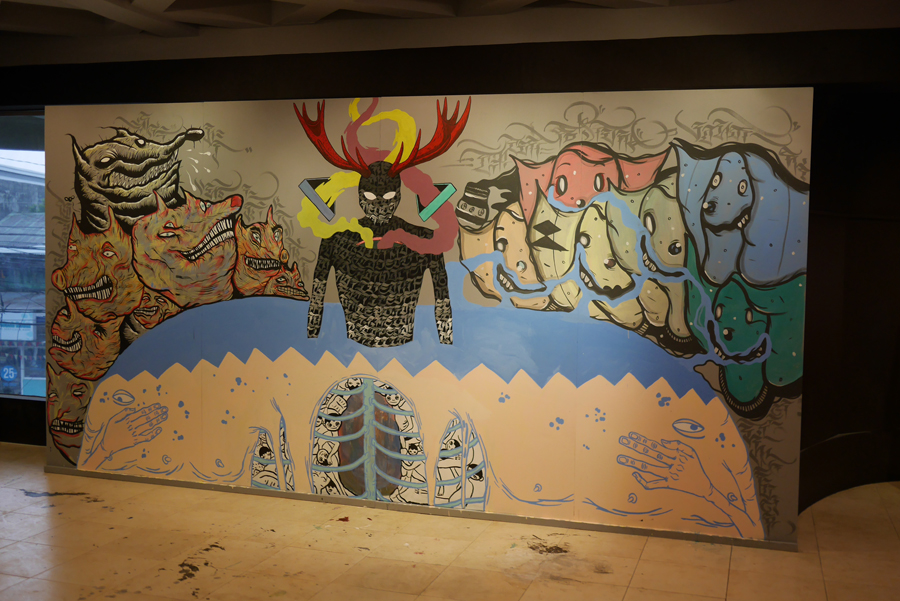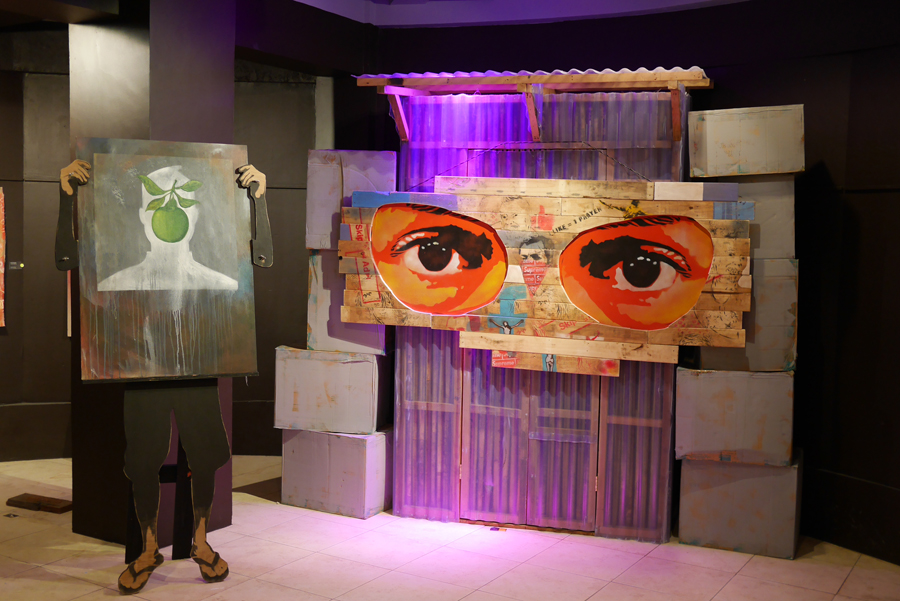 It has become dark outside, so we drive to a seafood restaurant in the suburbs which most normal tourists wouldn't get the opportunity to visit. They cook whatever ingredients you choose right in front of you.
Of course, it is delicious!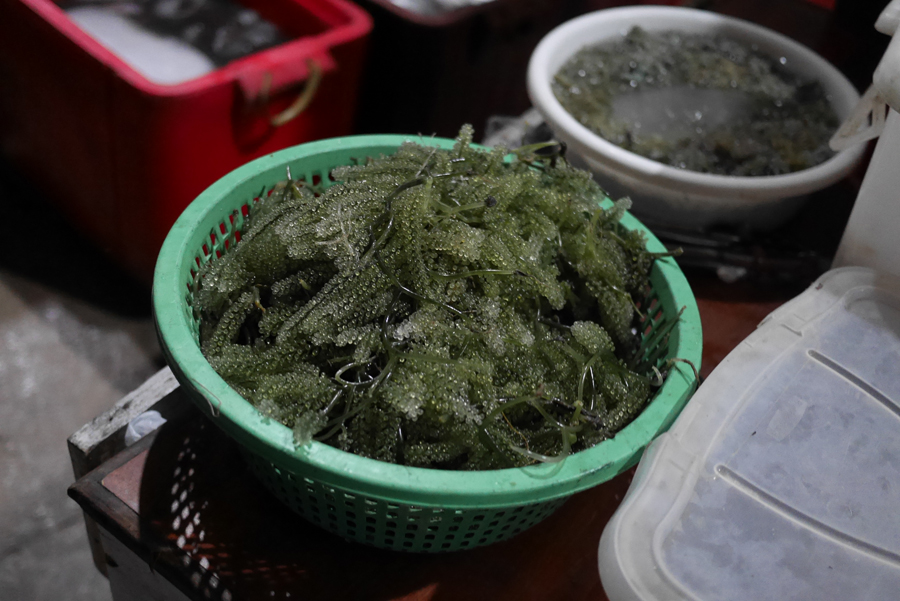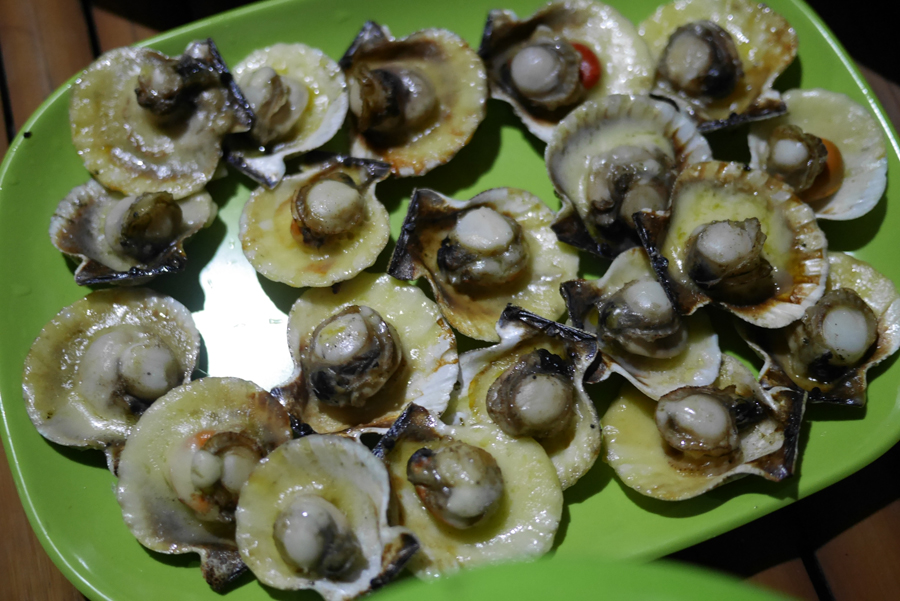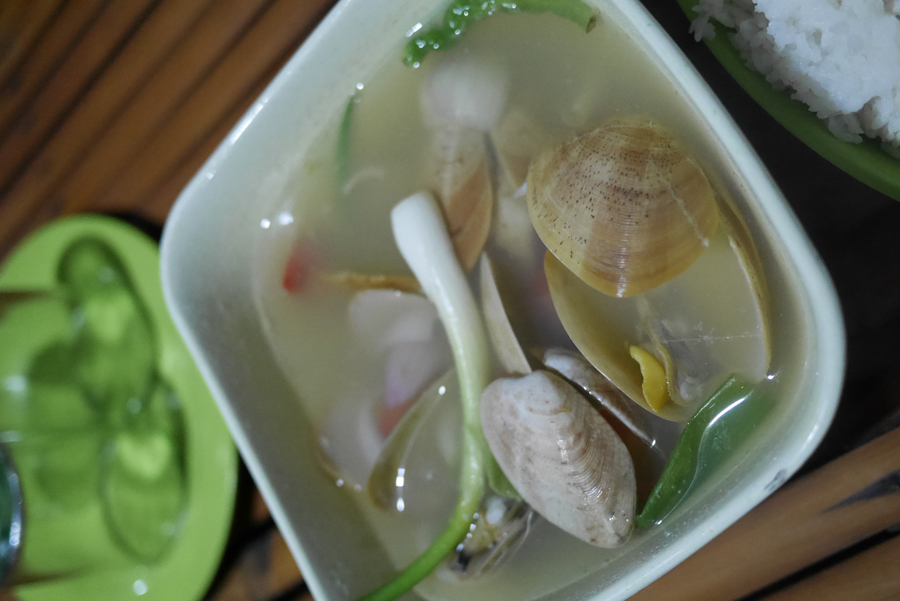 Philip (left) and Christie (right). Philip wants to stay anonymous.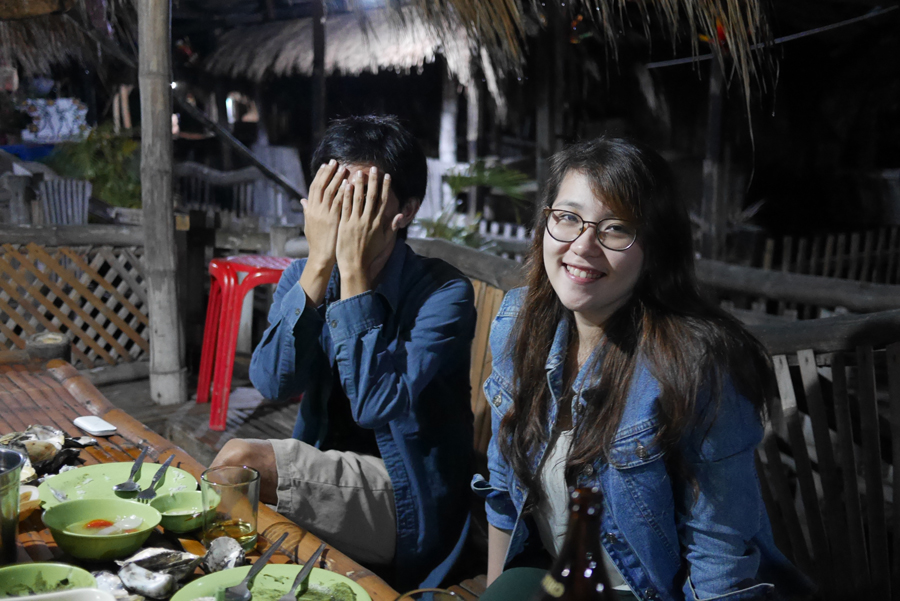 The next day, Philip says that we have already visited all of the art spaces in Cebu …so, we decide to tour some of his friends' art studios. The first is ERNEST DINO's house-atelier.
He showed us his art works.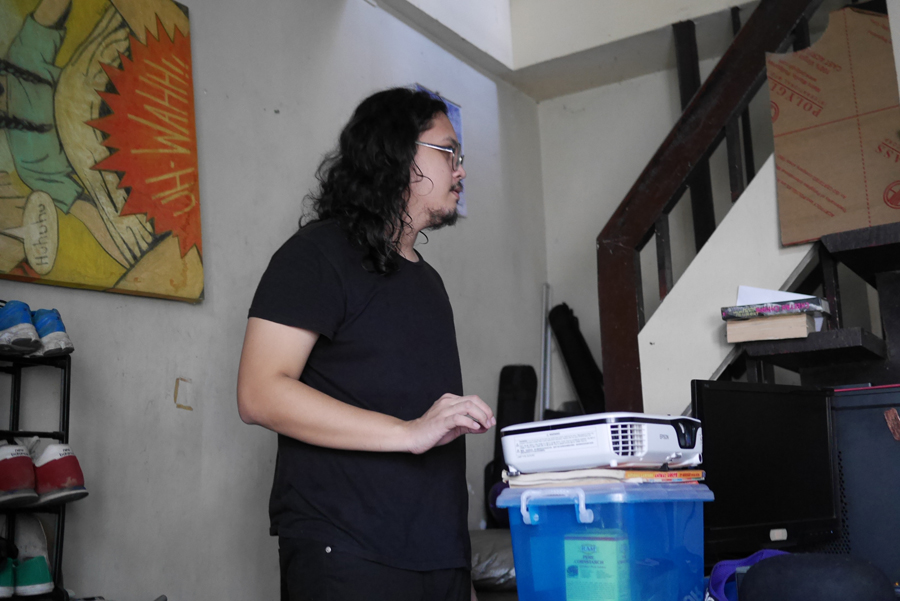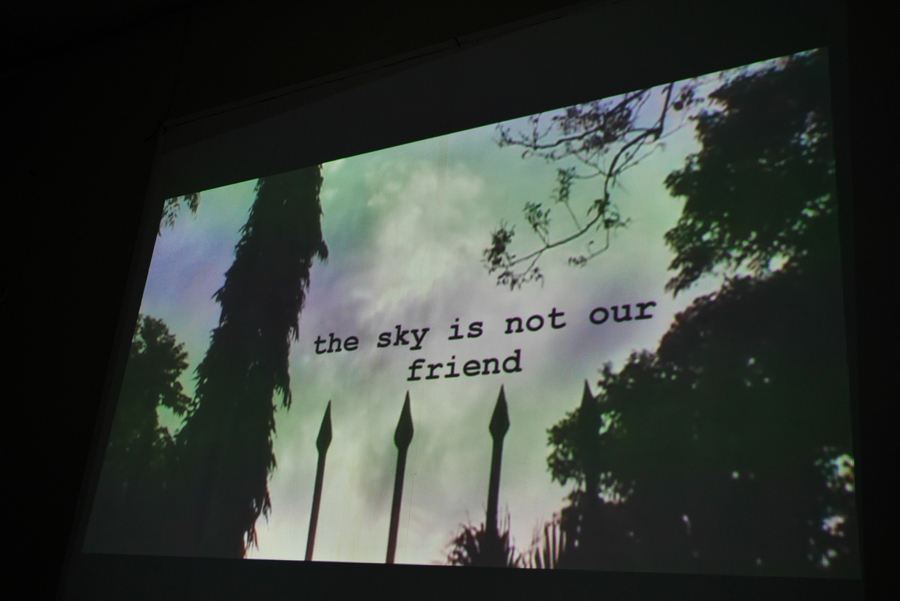 Apparently video art is still not so common in Cebu so that even if artists create video art pieces, there is still not much opportunity for them to show their work. It would be very interesting if we could introduce many Asian artists in a film festival at Art Center Ongoing.
Next is MARK+JOHANNA's house-atelier. They have created some lovely illustrations together as a couple and sometimes they exhibit them. Apparently they also earn their living by illustration alone. What a fantastic job.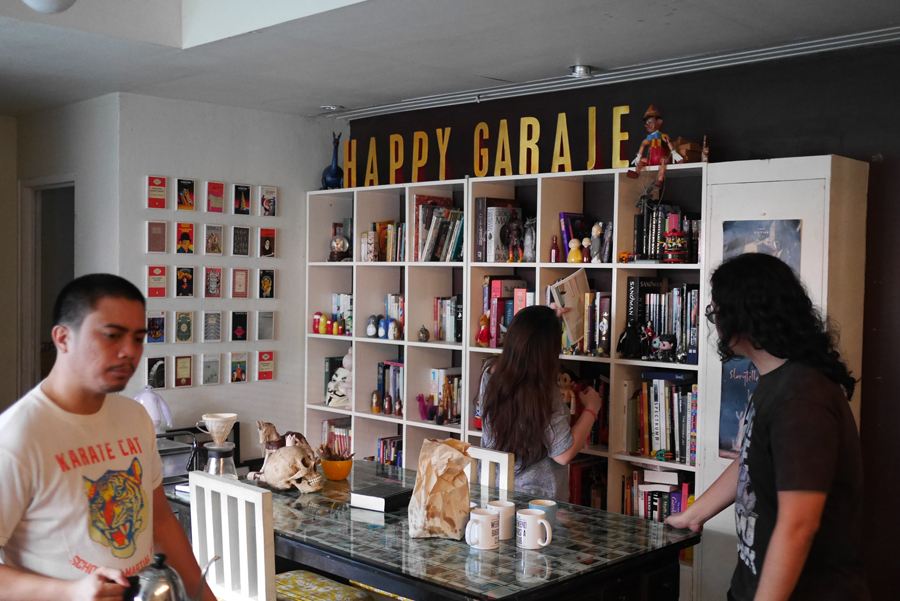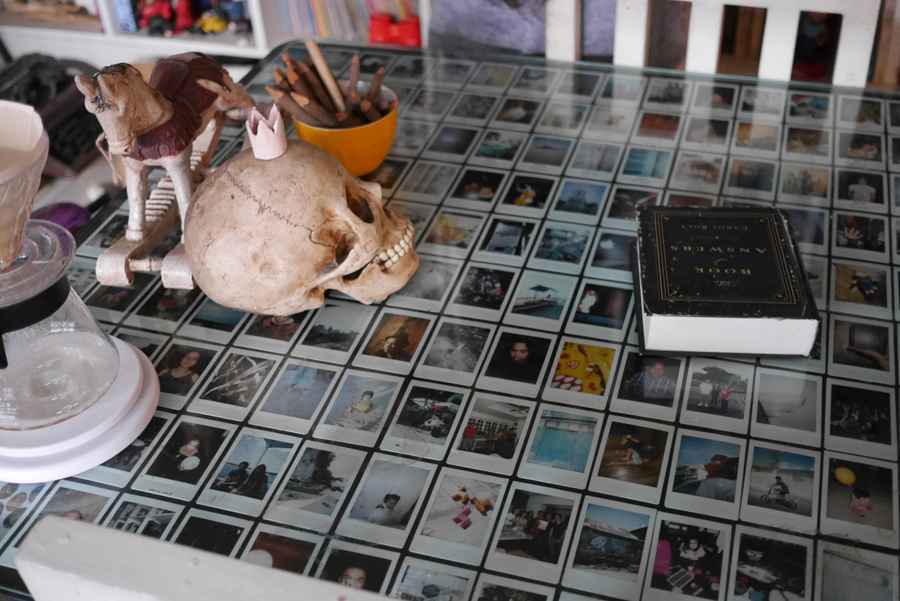 Again, he hides his face.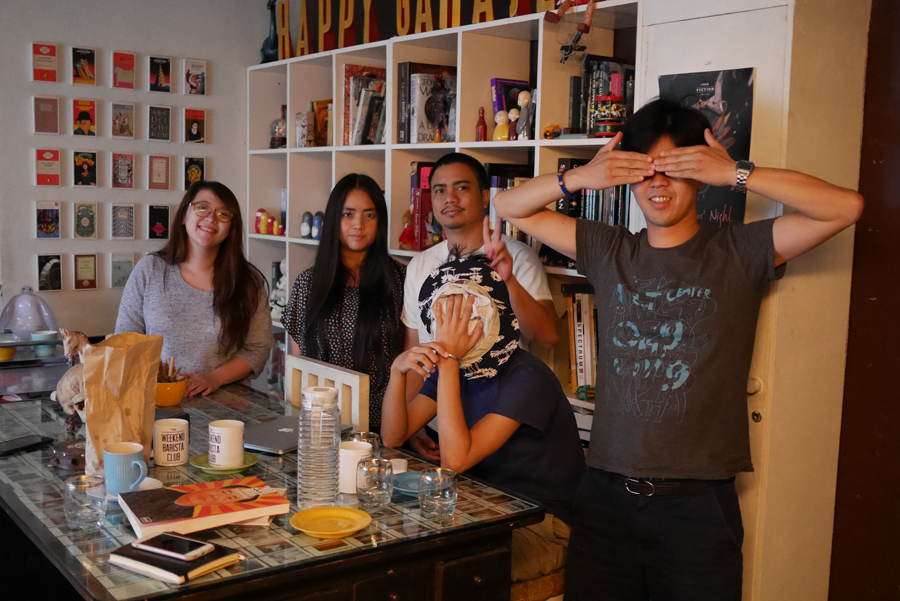 The studio touring is over. At last, we eat a famous Cebu cuisine known as Lechon.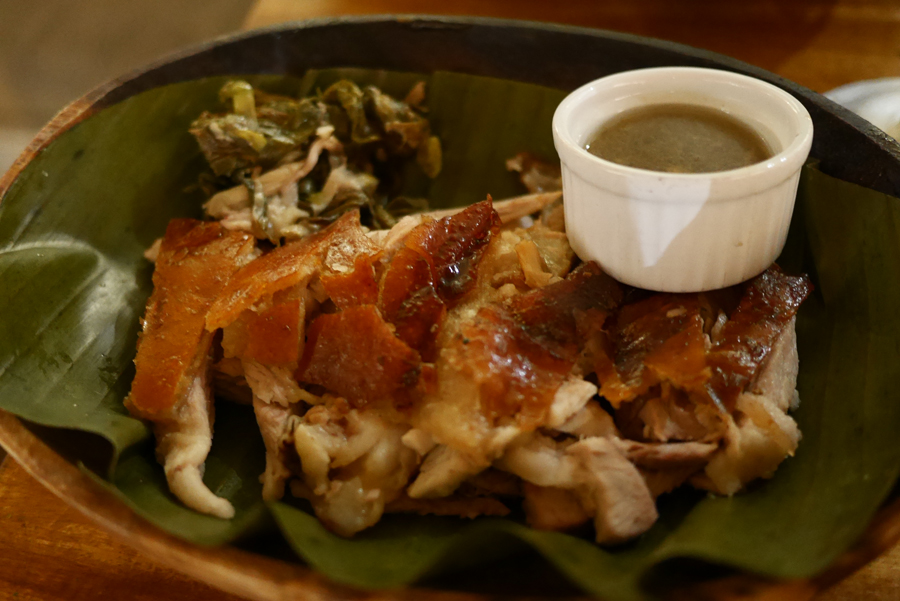 After we are full from eating dinner, they take me to a mountain summit where you can have a view of all of Cebu city. It only takes us 30 minutes to reach the summit by a car. What a marvelous view, I didn't realize that Cebu has both ocean and mountains. Philip and Christie, Thank you very much from the bottom of my heart.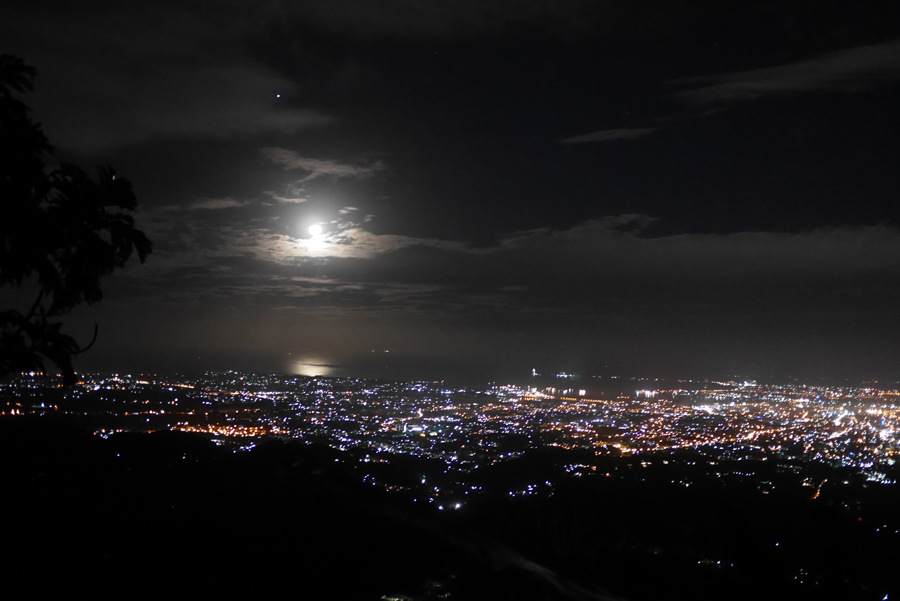 You should whisper the word, "Mural", when you visit Cebu.
『Turtle's Nest』
https://www.facebook.com/pages/Kukuks-Turtles-Nest-Gorordo-Av/230747757029594?ref=ts&fref=ts
Turtle's Nest

124 Gorordo Ave, Cebu city
Established Year: 1989
Facility and Activity: Gallery, Café, Music Event